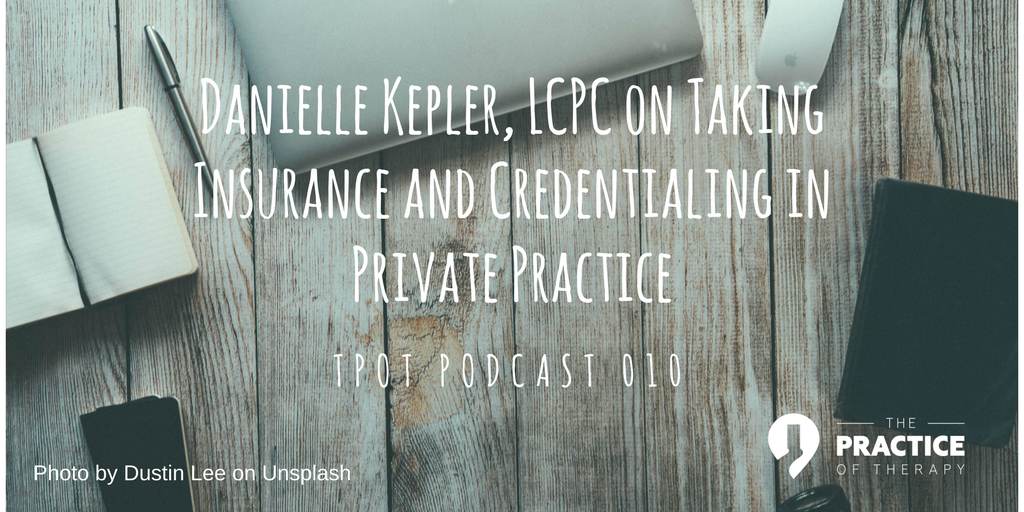 In the podcast interview, Gordon talks with Danielle Kepler, LCPC about insurance credentialing and billing in private practice as a therapist, counselor, social worker or other mental health clinicians. Danielle speaks to some of the advantages and disadvantages of being credentialed with insurance companies and accepting insurance in your private practice.Gordon and Danielle talk about how they decided to be on insurance panels and why they did not go strictly private pay in their practices.  Danielle also talks about being your own biller and how to make the process simpler and less intimidating. They discuss how to start the process of becoming credentialed with insurance companies and some strategies around getting on insurance panels.
Meet Danielle Kepler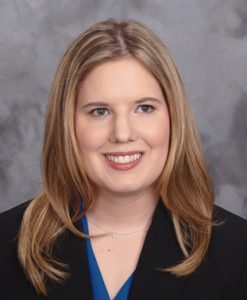 Danielle Kepler, LCPC is the founder and "head insurance guru" at Be Your Own Biller, LLC, where she offers consultation to business owners, solo practitioners, and non-profits local to Chicago and across the nation. Be Your Own Biller's mission is to empower clinicians and demystify the insurance credentialing and billing world so they do not need to hire a long-term credentialing or billing service. She co-hosts a podcast dedicated to insurance credentialing and billing called Insurance Answers Podcast. In addition to consulting, she is a clinical therapist and has a private practice in downtown Chicago. In her private practice, she primarily sees adults who are struggling with anxiety and depression as well as couples. She is paneled with over 30 private insurance companies/EAPs and does her own credentialing and billing. Learn more at www.beyourownbiller.com.
Listeners can sign up for a free CPT Cheat Sheet when signing up for my e-mail list via my website. I just came out with a bunch of useful products, one including Ins and Outs of Insurance Verification E-Book™ and another a Credentialing Starter Kit™ www.beyourownbiller.com/products. I am now offering free Be Your Own Biller Quick Tips via my FB page and group and am in the process of developing courses on insurance credentialing and billing.
One of the big decisions of being in private practice is deciding if you want to be on insurance panels (in network) or simply be private pay only.  And there is no right answer for this.  Either way you do it, there are some advantages and disadvantages.
A few factors to take into consideration are:
Personal preference and your practice business model

The demographics of your practice area; could you get the referrals you needed to sustain your practice without insurance?

Your practice niche and the clients you serve; are they dependent on insurance to receive services?

A willingness to trade off lower per session rates for the volume of being on insurance panels.
Pros and Cons of Accepting Insurance in Your Private Practice
Pros
Usually means more referrals

Makes your services available to people that really prefer to use their insurance

Sometimes gives you more "clout" with people in that they know you have been vetted by their insurance company

Will give you more diversity of clients

The out-of-pocket costs for the client are lower
Cons
Does take a lot of work on the front end.

Credentialing process does take around 2-3 months before you can see people on those insurance panels

What you are paid per session is determined by the insurance company which tends to be lower than what you could get being strictly private pay

You need systems in place track claims and billing with the insurance companies
The Credentialing Process
First go to CAQH which it universal credentialing service used by most insurance companies and enter your information there.

Second, research which insurance companies will be the best for you to  be credentialed with based on your local demographics

Third, begin making applications with the insurance companies you have identified.

Some insurance companies might have "closed panels". Be persistent with those regardless of the panels down
Other Resources and Blog Articles:
Be Your Own Biller Website: http://www.beyourownbiller.com/
Insurance Answers Podcast: http://beyourownbiller.com/podcast-blog/
Navigating the Insurance Maze: https://practiceoftherapy.com/navigating-insurance-maze/
Insurance Credentialing? Maybe So…: https://practiceoftherapy.com/insurance-credentialing-maybe/
Other Resources Mentioned:
G-Suite for Therapists E-Course: https://practiceoftherapy.com/gsuitecourse
Upcoming Webinar: https://practiceoftherapy.com/gsuitewebinar
Meet Gordon Brewer, MEd, LMFT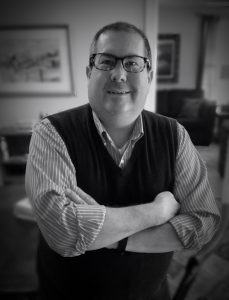 Gordon is the person behind The Practice of Therapy Podcast & Blog.He is also President and Founder of Kingsport Counseling Associates, PLLC. He is a therapist, consultant, business mentor, trainer and writer.  PLEASE Subscribe to The Practice of Therapy Podcast on iTunes, Stitcher and Google Play. Follow us on Twitter @therapistlearn and Pinterest "Like" us on Facebook.