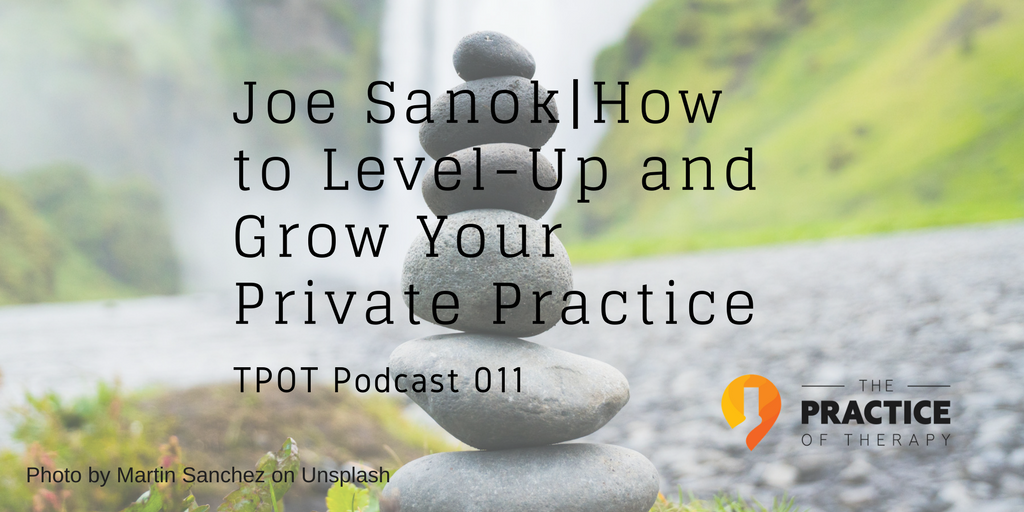 In this podcast episode Gordon has a conversation with Joe Sanok from the Practice of the Practice Podcast.  Joe and Gordon talk about scaling and "leveling up" your private practice and the ways the counselors, therapists and mental health clinicians can take their practices to the next level. They talk about the importance of having mentors and coaching in helping with growth and scaling your private practice. Joe and Gordon also talk about making the transition from agency work into private practice and the different phases of starting, growing and scaling your practice.Joe speaks to how a person should be spending their time and resources during these different stages. They discuss learning how to maximize your time by learning to spend it on things that will move you forward rather than hold you down. By focusing on your ROI (return on investment) of both your time and money will help you take your practice to the next level. Joe and Gordon also talk about mindset in private practice and not letting yourself get "petrified by perfection". 
Meet Joseph Sanok, MA, LLP, LPC, NCC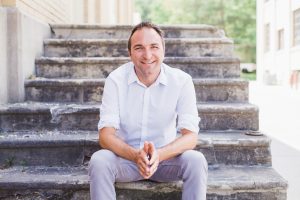 Joe is the person behind The Practice of the Practice Podcast and Blog, www.practiceofthepractice.com.  Joe is a speaker, mental health counselor, business consultant and podcaster. Joe started the Practice of the Practice Podcast in 2012 and it has become the #1 podcast for counselors on the ins and outs private practice. Joe has been featured in Huffington Post, PsychCentral, Readers Digest, Bustle and Yahoo News. He is keynote speaker and author of five books. Joe is also the owner and founder of a group practice, Mental Wellness Counseling in Traverse City, Michigan.
Leveling Up
Joe has identified 3 distinct phases of private practice.  There is a correlation between financial level or gross income of a practice and the 3 phases. Here are the 3 distinct levels of private practice that Joe has identified:
Start-up- less than $60k per year

Growing- $60k to $100k per year

Scaling- $100+ per year
ROI and Outsourcing
Depending on which phase of growth you are in, will determine where and how a clinician in private practice should spend their time and money resources to get the best ROI.
In the start-up phase, your greatest asset is the time you spend. In this phase attention should be spent on bootstrapping and marketing your practice. Spend time making those community contacts and developing relationships with other professionals in your business
In the growing phase, clinicians would focus on bringing in others to help duplicate their efforts.  For example, adding other clinicians to their practice. Begin outsourcing things that really do not require your time and expertise. Hire a virtual assistant to handle things like scheduling.
In the scaling phase, private practice owners really need to concentrate on where they are going to get the most for their time. At this phase, most practice owners are looking to maximize the ROI with their time and resources. They will outsource as much as possible and hand-off as much of the mundane tasks of running a practice as possible.
Mentoring and Coaching
One of the most important aspects of leveling up and growing is surrounding yourself with as much knowledge and expertise as possible. This is where finding a mentor and a coach comes into play.
Learn as much as you can from people that have "been there before" and know the landscape. Joe talks about listening to podcasts and reading blogs in those first stages of private practice to gain the knowledge you need.
Then as a practice grow, it is important to invest in some coaching and mentoring in order to level up and get a focused plan of action.  This is where either individual or mastermind group consulting comes in.  It is absolutely one of the best ROI's for growing and scaling.
Resources Mentioned in the Podcast
Get Joe's Free 28-Step Checklist- www.practiceofthepractice.com/start
Joe's Next Level Mastermind Group- Click Here
Gordon's Resources:
G-Suite for Therapists/The E-Course – practiceoftherapy.com/GSuiteCourse
Gordon's Mastermind Group- https://practiceoftherapy.com/mastermind-group/
Meet Gordon Brewer, MEd, LMFT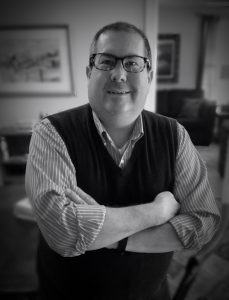 Gordon is the person behind The Practice of Therapy Podcast & Blog.He is also President and Founder of Kingsport Counseling Associates, PLLC. He is a therapist, consultant, business mentor, trainer and writer.  PLEASE Subscribe to The Practice of Therapy Podcast on iTunes, Stitcher and Google Play. Follow us on Twitter @therapistlearn and Pinterest "Like" us on Facebook.