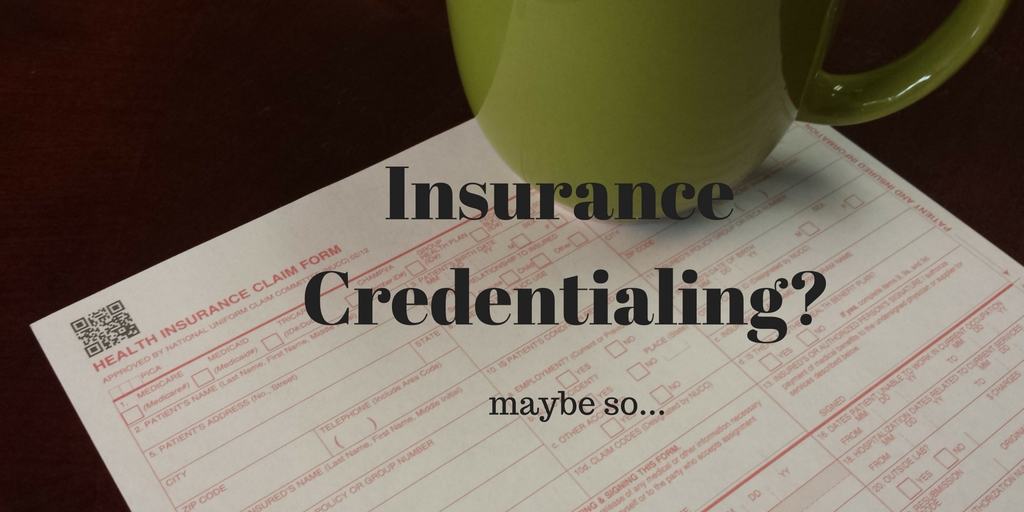 Building and growing a private practice really comes down to one main factor; getting the referral sources and steady flow of clients you need to stay in practice.  For people starting out in private practice one of the things you need to weigh for yourself is how you want spend your energy in those initial stages.   For me, I did decide to go the "insurance route" which just made sense for me and the demographics of where my practice is located.
Insurance credentialing is absolutely doable…
When deciding if you should accept insurance and become credentialed with health insurance companies in a therapy private practice,  it is important to weigh the cost vs. benefit of taking this on. Insurance credentialing is absolutely doable. By becoming an in-network provider with insurance companies, might just create a big boost to your private practice and the clients you serve. Becoming credentialed and accepting insurance does require a lot of work on the front end.  But  once that work is done the rest is much easier to manage.  
In a previous post I looked at some of the pros and cons of going through the process of insurance credentialing and getting on insurance panels.  Certainly, as I have mentioned already, to NOT be on insurance panels is definitely an easier business model for counselors in private practice.  But to not be on insurance panels and go through the process of getting credentialed with insurance panels might greatly reduce the number of potential clients that would use your services.
Understand the demographics of your community…
As much as anything it is important to look at and understand the demographics of your area of the country. If you live and have your practice in a more urban area, the average household income tends to be higher.  In these areas it is easier to have access to clients with the disposable income to support a strictly self-pay practice model.  You can typically charge more per session and have a larger client base to draw from.  The downside is that there is also usually more therapists in practice with which you might have to compete. It also means you will have to put a lot of energy and effort into marketing and building referral sources for cash pay clients.
http://www2.census.gov/library/visualizations/2015/acs/2010-2014-acs-hh-income.pdf
In using an insurance based practice model or at least partially insurance based does require some work on the front end and a willingness to put the work and effort into the credentialing process. The pay off is that you will generally have more referrals that use your services and a larger client base.  One of the top criteria people have in choosing a therapist is if they accept their health insurance. And in rural and less affluent areas of the country, I think this is even more so.
So here are some tips and places to start:
First of all, be ready to accept the fact that this will take some time.  From the time you start the process of credentialing till you are actually getting reimbursed by insurance companies will take anywhere from 2-6 months. In the meantime, you can still take cash pay clients and offer superbills( a form that gives what you charged the client along with all of the insurance codes and identification numbers of the provider)  Or you can file claims as an out-of-network provider.
Get yourself organized as you start the process.  I would suggest creating folders and logs to track where you are in the process with each insurance company you are credentialing with.
Research and find out which insurance companies are most used in your area.  A good place to find this out is simply to check with your own doctor's office and talk to who handles their medical billing.
Things you will need have on hand before you start are:

A current "full" license in the state you are practicing.

Proof of Liability Insurance

Tax ID Number

–  It is highly recommended that you get an Employer Identification Number (EIN) even though you might not have any employees as a practice. This is simply the way for your practice to have a Tax ID number that is NOT your Social Security Number. You can apply for this free online through the IRS website.  

NPI Number

– or National Provider Identifier is what was put in place with HIPAA to to identify medical providers. Again, you can apply for this online for free.

Current resume or CV including employment history for the past 5 years.

Professional references (at least 3)

Possibly a copy of your graduate school transcript

Possibly proof of any special certifications or qualifications

Register and complete the application process for the CAQH Proview.  This is the universal credentialing portal that most all insurance companies use to verify the credentials of their providers.  CAQH will have your upload or FAX them the documentation needed to verify your credentials. Once registered, you will be given a CAQH identifier number which insurance companies might ask for in addition to the other information.  This is a free service.
Begin contacting each insurance company individually to complete the credentialing applications for them.  Most have an online application process.
You can also begin contacting Employee Assistance Programs (EAP's).  EAP's are also a good referral source but they do tend to have a lower reimbursement rate.
While you are waiting to hear back from insurance companies, spend some time learning about filing electronic insurance claims and how to use Clearing Houses. One that I recommend and use is

Office Ally

 They also have a free practice management software called

Practice Mate.

  This would be a good low budget way to get started.  But as you grow, you will probably want to move to a practice management software that is geared more toward therapy practices.

Take a look at and maybe join the Facebook Group, Insurance Billing and Credentialing for Mental Health Clinicians.  A lot of great information and advice from other clinicians going through this process. Also listen to the podcast "Insurance Answers". Katia Callan, LCSW-C and Danielle Kepler, LCPC do a great job of walking people through the credentialing process and navigating insurance panels.

Once you get a contract from an insurance company, READ IT CAREFULLY!  Also look at the reimbursement rates they are offering you.  You can ask for more if you are not satisfied with what they are offering and it might be worth the time and effort to do that.
One thing to keep in mind is that some insurance companies might have "closed panels".  In other words, they might say they are not taking any new providers. But do not let that stop you especially if you feel that you are filling a unique niche or have a particular expertise that is not being offered in your community.  Be persistent and follow up with a request to join the panel outlining how you are unique or why they should let you join their panel.  
There is no doubt that the process of getting on and starting to accept third party payers and accept insurance is an intensive process.  And as has been mentioned already, you need to be able to decide if it is worth the return on your time investment to get things in place to take insurance.  It might be that by putting the time and effort now will pay off in the long run.  It seems that it has for me.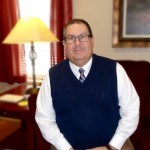 By L. Gordon Brewer, Jr., MEd. LMFT  – Gordon is the President and Founder ofKingsport Counseling Associates, PLLC.  He is also a consultant and business mentor at The Practice of Therapy.
Recommended reading: