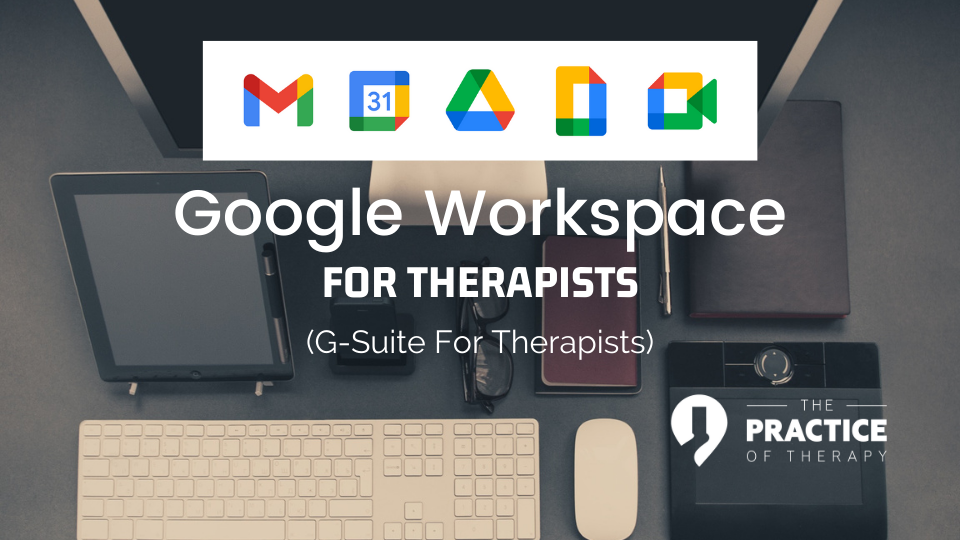 Starting a private practice can be intimidating...
Are you overwhelmed with the logistics of setting up a private practice office?  Getting your paperwork in order, accounting systems, client files, email?  What about being intimidated by HIPAA and being in compliance? How about setting up a paperless office? Do you get frustrated with staying organized and having a way to keep yourself on track? Do you worry about looking professional to your potential clients?
If you are just starting out in private practice, Google Workspace will help you keep your costs down while working on a "shoestring budget". 
The tools available in Google Workspace (Gmail, Google Docs, Google Sheets, Google Forms, and more...) can go a long way in helping you organize your private practice and all those administrative functions. You can set things up to keep your client records safe and HIPAA secure.  You can also streamline your documentation and progress note writing to get it done quickly and efficiently.
In September of 2020, Google changed the branding of "G-Suite".  It is now called "Google Workspace".  It has all the same tools plus some enhancements.  So if you see "Google Workspace" it's "G-Suite" just a different name.
But it needs to be set up the right way!
When you are starting and growing a private practice, you need to have the right tools to help you in keeping things organized and help you run your practice efficiently. And as you grow, the tools need to be able to grow with you.
The tools available in Google Workspace will grow with you. They also work seamlessly on your computer, phone or tablet. It's really everything you need in one package!
"What I love most are that all of the lessons provide practical information and concrete examples of how tools can be used..."

- Krystell S. MFT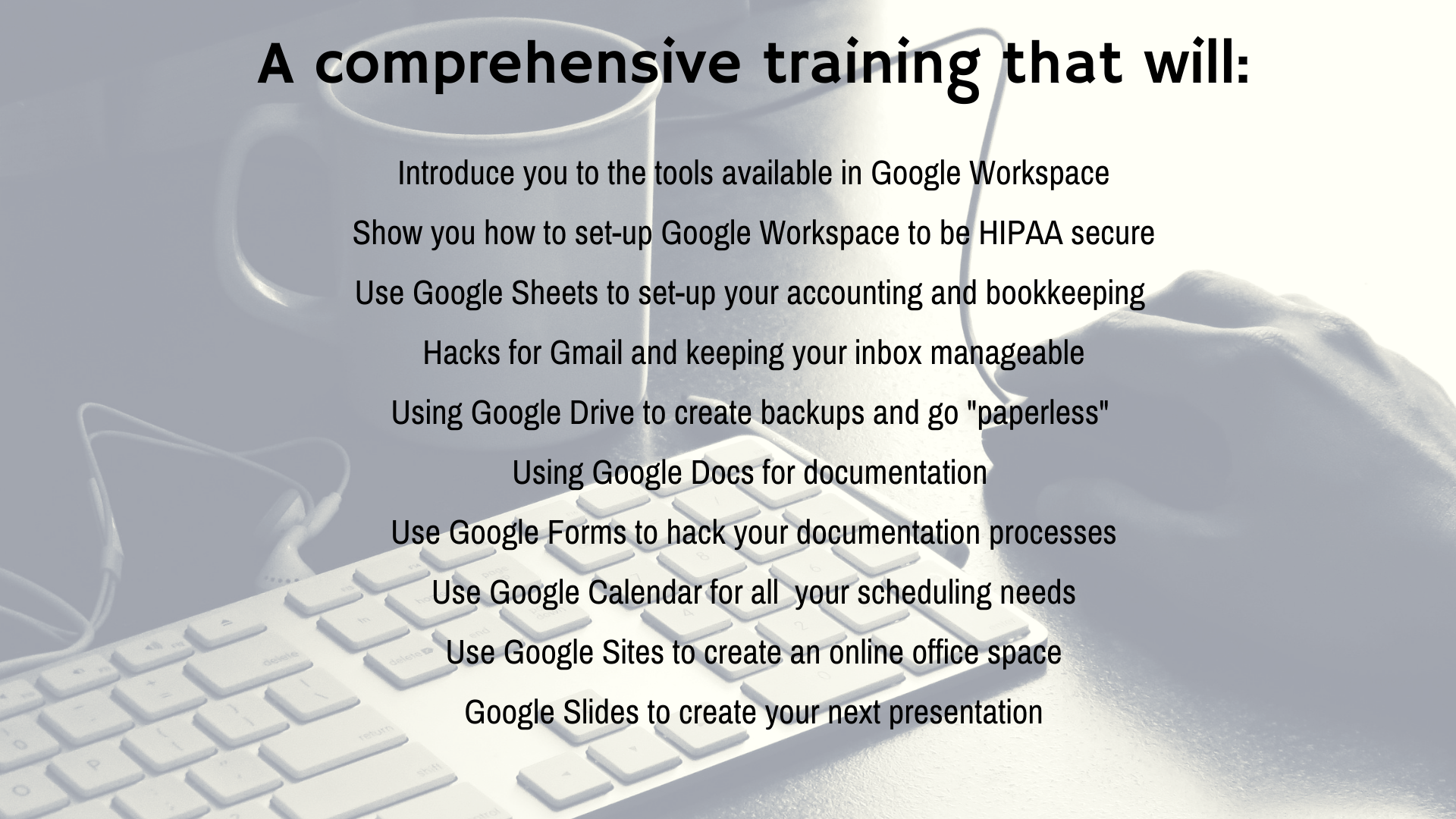 Enroll Now!
For Just $228
(Or 3 Payments of $87)