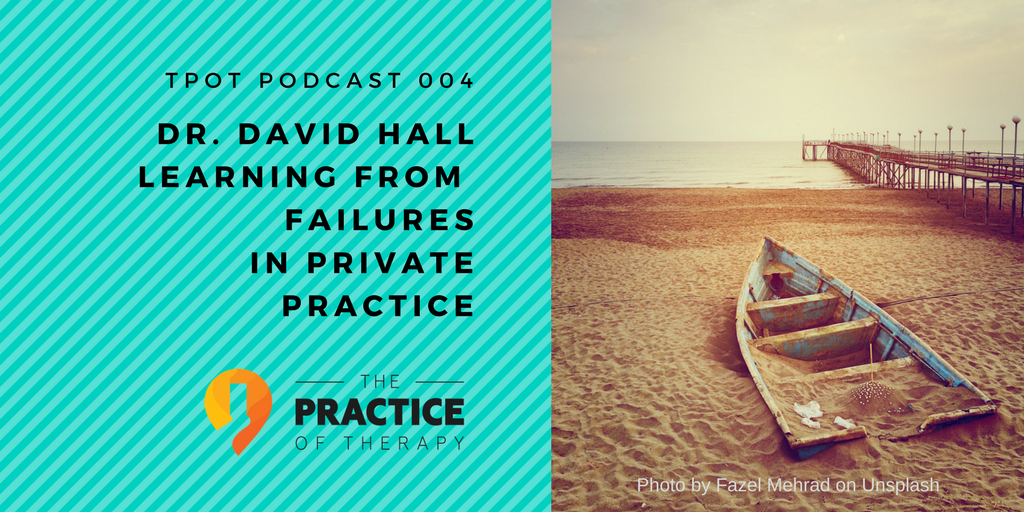 Part of learning new things requires us to fail at different times in our lives.  In fact we do have to get outside our comfort zones to grow and learn.  In this episode Dr. David Hall talks about what he has learned about private practice not only through his successes, but from his failures.
Meet Dr. David Hall
Dr. S. David Hall is a LMFT and LPC in practice in Knoxville, TN. He is the Executive Director of Haven Family Psychiatry, an outpatient psychiatric clinic in Knoxville. David is also the founder of the Narrative Institute, a continuing education group that puts on workshops and seminars, and is the head of business development and long-term strategic planning for Basis Health Group, a tele-psychiatry practice providing services in multiple states. For more information, visit www.davidhallmft.com.
Quotes from the episode
"No one will anticipate meeting you.  We anticipate needing many things in our lives. A dentist or a primary care doctor, or someone to cut our hair… no one anticipates needing mental health services.  People reach out to us in crisis.  Our services are  not casual things…"
"Most of my education came from making mistakes…"
"Learn to be willing to fail… being in private practice takes intestinal fortitude and a willingness to take some risks"
"You have to be willing to do it badly in order to get better at it…"
David began building his private practice career shortly after graduate school going to work for a group practice in the Atlanta area.  He and his wife Brandy, who is also a therapist, now live in Knoxville, TN. David has spent the last few years starting and building a psychiatry practice.
His ability to do that has come out of his networking efforts and seeking out other professionals that were willing to join him in this venture.  He identified a need for his community and found the resources to fulfill this unique niche.
His practice, Haven Family Psychiatry, is also working to begin providing tele-psychiatry services to more remote areas in the state and across the country.
Key Points in the podcast:
It takes about two years to build up a private practice

Be willing to take some risks and learn from failure

Identify your private practice niche by finding the needs of your area; what population is underserved

Know who you are marketing to and where you can find them; where do they hang out
Meet Gordon Brewer, MEd, LMFT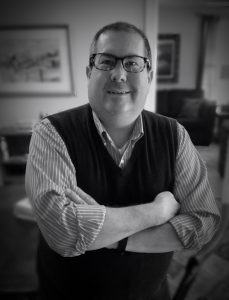 Gordon is the person behind The Practice of Therapy Podcast & Blog. He is also President and Founder of Kingsport Counseling Associates, PLLC. He is a therapist, consultant, business mentor, trainer and writer.  PLEASE Subscribe to The Practice of Therapy Podcast on iTunes, Stitcher and Google Play. Follow us on Twitter @therapistlearn and Pinterest "Like" us on Facebook.