Top 12 Resources for Private Practice Counselors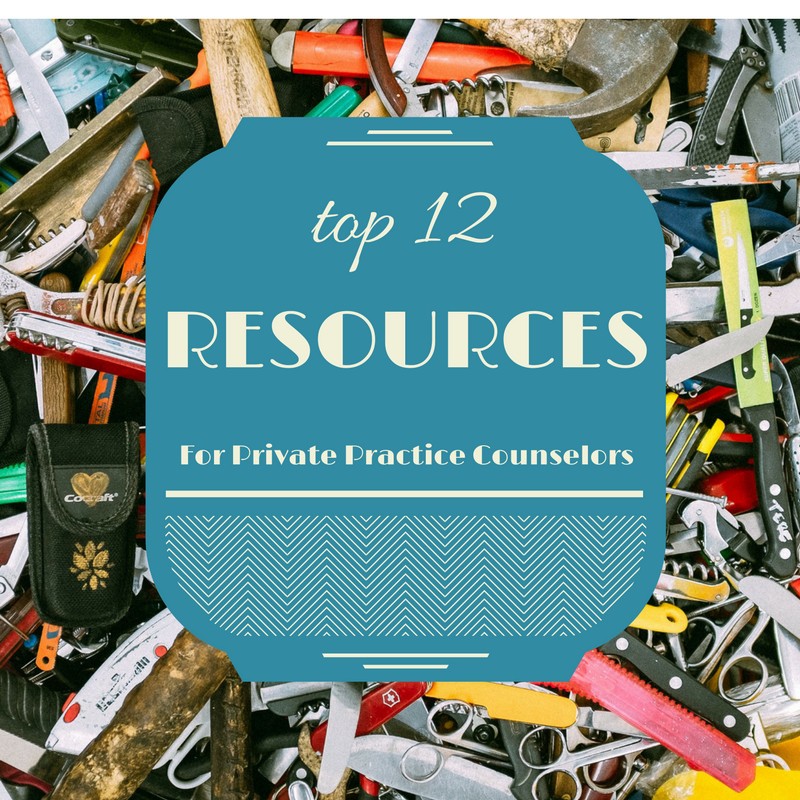 The good news for anyone going into or building a private practice as a counselor or therapist is the there is a TON of great resources and help out there.  As I have been building this blog and website to add my take on things to the mix, I have spent a lot of time consuming the content of other consultants, coaches and mentors. So here is my list of 12 private practice blogs, podcasts, and resources along with the people behind them that I am "consuming" here lately.  No particular order here, just great list of good content for counselors and therapists in private practice:
Joe Sanok's Practice of the Practice podcast was one of the first podcasts I began listening to when I started into consulting and mentoring other therapists about private practice.  Joe's blog and podcast is comprehensive and covers a wide variety of topics concerning private practice and private practice start-ups. His interviews with experts in the field are inspiring and action oriented. http://www.practiceofthepractice.com/
Melvin Varghese's podcast Selling the Couch is one of the top ranked podcasts on Itunes.  Melvin's laid-back style and practical approach comes through in his interviews with others in the field. The content is solid and action oriented. http://sellingthecouch.com/
Miranda Palmer and Kelly Higdon's blog and podcast is the perfect place to start if you are interested in building as strictly private pay counseling practice.  Miranda and Kelly are just fun!  They also provide very practical business savvy to their work.  They are best known for their Business School Bootcamp and Most Awesome Conference. http://www.zynnyme.com/
Dr. Maelissa Hall's blog, courses and video resources are the go-to place for all things documentation.  Her tagline is, "Learn to love your paperwork".  She very much provides the information needed to know how to do your documentation thoroughly and efficiently.  http://www.qaprep.com/
Daniel Fava's blog and courses will provide you with everything you need to create and set-up your website.  For many, it is just more practical to create things yourself.  I have had a consulting session with Daniel and he helped me immensely with my website. http://www.createmytherapistwebsite.com/
Rob Reinhart's blog and resources are focused on the technical end of things.  If you want to find out about which Practice Management system is best for your practice, this is the place to go.  He has created one of the most comprehensive reviews of  EHR and Practice Management systems out there. https://tameyourpractice.com/
Samara Stone's blog and resources are some of the best resources I have found for knowing how have an insurance based practice.  Samara has successful group practice in the Baltimore area that is insurance based.  She has very practical knowledge and knows the ins-and-outs of the business. http://www.perfectedpractice.com/
Roy Huggins website and blog is the go-to place for HIPAA training and all things technical.  All of his courses are NCBB approved. So this is a great place to go if you need those extra CEU's.  https://personcenteredtech.com/
James Hollister has created an app called Flow which is designed to help therapists make referrals and connect professionally.  I have starting using it and hope to continues to grow my network using this application. http://flowtherapist.com/
Allison Puryear has had the experience of opening a private practice in two different cities on both the east and west coasts.  Her charm and experience make her a great resource for those going into and building their practices. https://abundancepracticebuilding.com/
Jane Carter has the great experience of working in several settings as counselor. She is also trained in EMDR.  She does coaching with people going into private practice and focuses on working with people individually to build their practice.  She takes a very philosophical approach and her warmth comes through in her work. She is a very talented writer as well. http://janecartercounseling.net/private-practice-consulting/
And then there is this blog…My name is Gordon Brewer and I started The Practice of Therapy blog to add to the mix of resources out there for therapists, counselors and coaches in private practice,  I have worked in both agency and private practice settings for the past 15 years as a licensed marital and family therapist. I love mentoring and coaching people starting into practice and helping them find the tools and resources they need to succeed. I plan to have some webinars and books published here in the future.  I am currently working on a book about using Google Drive and Apps specifically for counselors. https://practiceoftherapy.com
Also some Facebook groups to make mention of:
I hope you find these resources helpful in your journey!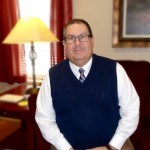 By L. Gordon Brewer, Jr., MEd. LMFT  – Gordon is the President and Founder of Kingsport Counseling Associates, PLLC.  He is also a consultant and business mentor at The Practice of Therapy.