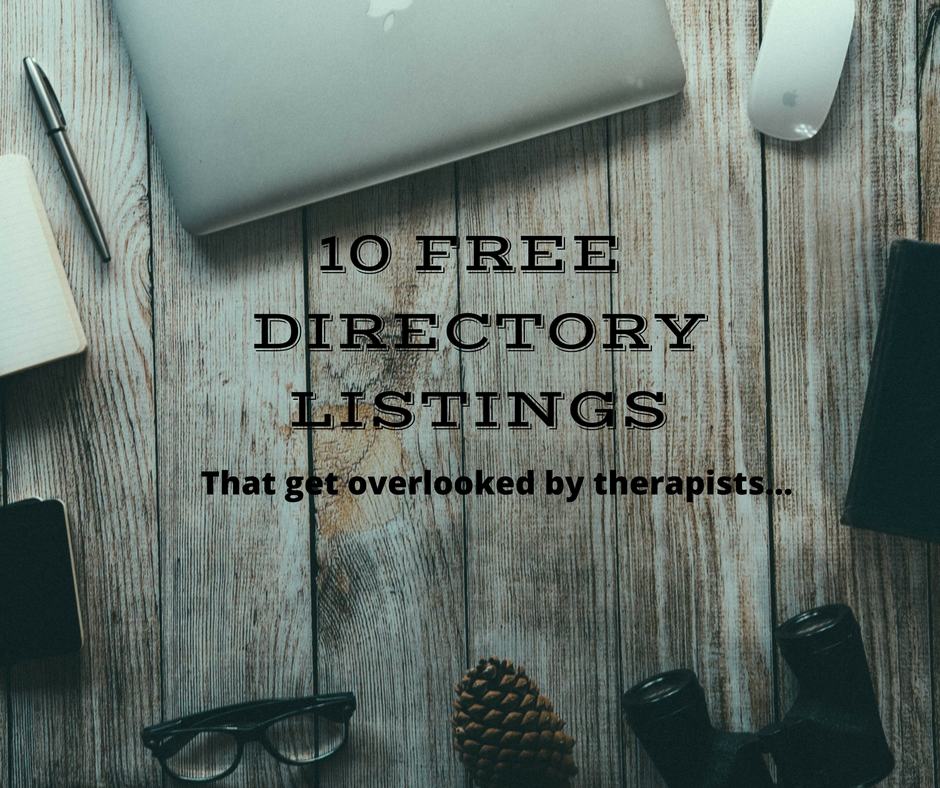 One of the discussions I was following on a Facebook Group was about directory listings.  Probably the best known directory for therapists and counselors is the Psychology Today Directory.  It costs about $30 a month to be in that directory which is really a great value if you think about it and the return on the investment (ROI).  Even if you only get one client a month from that investment, it pays for itself.
The thing about the Psychology Today "Find a Therapist" listing is that it always comes up at the top of the page when someone searches on Google for therapists and counselors.  They do their job and having the top ranked spot on Google and the other search engines like Bing and Yahoo. So having said all that, it is worth it to make the investment into getting on the Psychology Today listing.
Not all directories are the same
The other advantage to listing in directories is that it can help boost SEO for your own website.  The reason for this is that it creates a "backlink" (other websites that link to your website) to your site.  So why not list in some of the other directories?  Well, not all directories are not the same.  And where you are located in the country will determine if it would be worth it to invest in some of the other paid directories. I would just check them out by doing a simple Google search for your niche in your area to see what comes up on the first page.  (I heard recently that the top search term for counselors is actually "therapist").
Here is a short list of some of the better known paid directories:
Free Directories
The good news is that there are some free directories that are often overlooked by therapist and counselors. In particular, directories that have a local focus that boosts SEO even more than some of these paid directories.  Remember, the more backlinks you have to your website, the more it boosts your SEO.  These directories and listings create backlinks.
So if you have not listed your practice on Google Business, take the time to do that today!  It is free and it will push your practice toward the top of the list with a Google search.  At least in my area of the country, very few therapists use this for their practices.  So it just makes sense to do this.  Listing here also puts you on Google Maps.
Of course!  Although Facebook is really not a directory but it warrants this list because it has so much potential to bring you clients. Facebook has recently changed its algorithms so it just isn't as good as it used to be, but by all means create a Facebook Page for your practice.  Needless to say, Facebook has become a household word and go-to place for people that might be looking for the services you provide. Make sure you add your website link to the "about" section of your Facebook business page (not your personal page.)
Like Google Business, the other two search engines have free business listings as well.  Get in there too!
Yelp is often overlooked.  Not that it is the greatest known search engine for businesses, but I just did a search for counselors in my city.  Guess what… I was the only one listed.  You might find the same.
LinkedIn is of course known for its professional appeal.  I find that it is a great place to network with other professional in your community that could refer to you.
Is another free listing opportunity that will create more backlinks and add to your web presence.
These are all the online versions to the Yellow Pages of the phone book. (Remember phone books?!).  All of these have free listings.  But you probably won't show up at the top of the page unless you pay for a premium listing.  Nonetheless, you can get a few backlinks using these.
Angie's List is known for helping people find reliable services.  It is a membership site for Angie's List users looking for reputable businesses and services.  You can list your practice for free with Angie's List.  Again, you might not show up near the top with the free listing, but it will give you and your practice some exposure.
Here is another resource I found that looks like a pretty good list from Hubspot called "The Ultimate List: 50 Online Directories".  There are several on here I was not aware of.
These are just a  few of the free directory options out there. I would also suggest that you also look for some of your local directories such as your Chamber of Commerce and non-profit group resource pages that would love having therapists to refer to.  
So take some time to put some "sweat equity" into getting your private practice listed in some of these free directories.  Create a template to use with all of these so you can just copy and paste your information in when you register. It will help boost your website SEO and might bring you an extra client or too.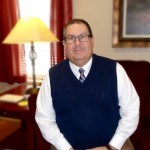 By L. Gordon Brewer, Jr., MEd. LMFT  – Gordon is the President and Founder of Kingsport Counseling Associates, PLLC.  He is also a consultant and business mentor at The Practice of Therapy.  Follow on Twitter @therapistlearn and Join the Facebook Community.
Some books to consider on SEO: