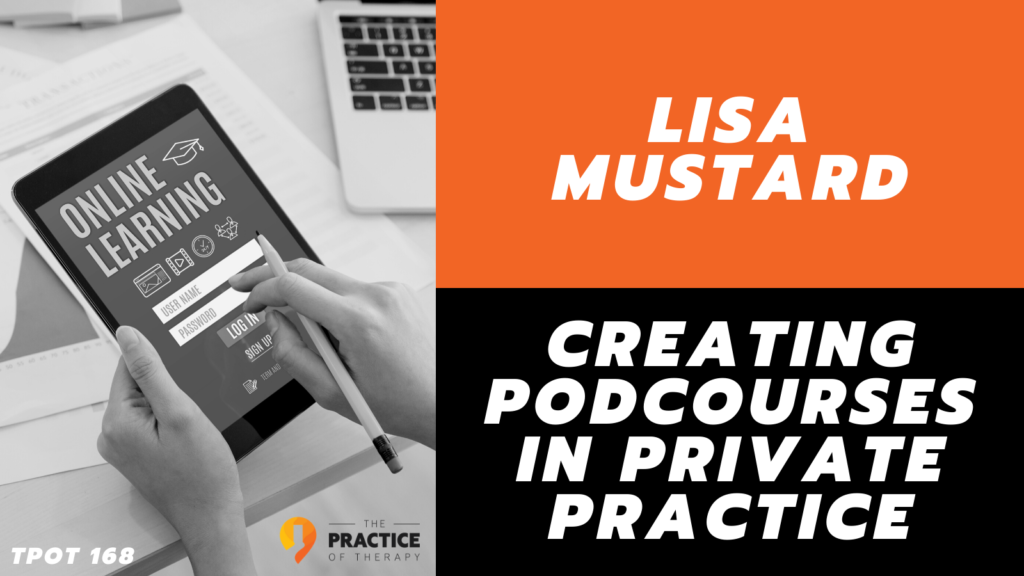 I'm glad you're with me for this particular episode with Lisa Mustard. Lisa is a great person to get to know, and I'm excited about what she is doing, which is pretty unique – she is offering podcourses. Lately, I've been working on getting some continuing education credits online. Well, Lisa has built an entire business around that. So, we talk all about how podcourses could be a great way to diversify income in your private practice. Tune in as we also touch on imposter syndrome, marketing, and navigating NBCC credentialing.
Meet Lisa Mustard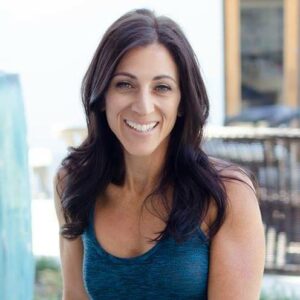 My name is Lisa Mustard and I am a Licensed Marriage and Family Therapist in South Carolina. I am also a wife to Billy, mama to two daughters, puppy wrangler, lover of health, wellness, and fitness, and personal development junkie. I started this show because I was bored with the traditional modes of continuing education and professional development. I yearned for convenient education that was fun, interesting, inspiring, helpful, and easily accessible anywhere, anytime. And I couldn't find what I was looking for, so I decided to create it. When I am not podcasting or seeing clients, I am in the gym, on a run or walk, spending time with my family, or wrangling the lovable, yet incorrigible Lulu, our Australian Shepherd/Pitbull puppy.

The Therapy Show
The Therapy Show with Lisa Mustard provides value by bringing in-depth and exciting interviews with experts, experienced practitioners, and other interesting people within the world of talk therapy. Lisa's hope is that her guests positively impact you, your work and career, and ultimately your clients. Guests range from specialists and experts in the clinical world, as well as those who have pivoted their skill sets and are doing something different and unique now, like writing books, motivational speaking, creating an online business, doing consulting work, health and wellness coaching, life coaching or they are other helping professionals who can give a different perspective when working with specific issues or populations.
Creating Podcourses
In January 2020, Lisa put together a packet and sent it off to NBCC. People told Lisa that it would take a couple of months for them to approve her. Well, because of Covid, it took them ten months to get back to Lisa. During this time, Lisa started to doubt herself and her abilities. Eventually, imposter syndrome kicked in. However, Lisa was approved! Next, Lisa needed to hire people to help her with all the techie stuff that makes her head want to explore. Overall, Lisa loves creating podcourses. To get started, Lisa reached out to people who she knew personally that are experts in their field. She told them to throw together three to five objectives; she interviews them and even pays a small fee. The rest is history! 
Getting NBCC Credentials
Getting NBCC credentials can be complicated. Let's say you already have a course. Next, look at how the NBCC needs your course to fit their model. If you already have a course, you can just look at it and retool it. Otherwise, you need to figure out how to meet their requirements. If you don't have a course already, it may be easier to check the requirements first and then create your course around the types of things they are looking for.
The most challenging part for Lisa was making sure that what they needed from her was on the website. There's a lot of work to be done, and it needs to be consistent. For instance, your evaluation survey needs to be specific, or else it won't get approved. They pretty much tell you what you need to have on there, but they work with you. NBCC will help you massage it to get it to where it needs to be. Another challenging part of the process is marketing; when you create something, you have to figure out how to get it out in the world.
Imposter Syndrome
Every single day Lisa has thoughts about being an imposture. After taking a strengths test, Lisa found that she's really good at connecting with people and achieving things. That totally makes sense because Lisa enjoys connecting with people. She loves to listen, and that's what makes her a great therapist. Plus, Lisa likes to help other people shine their light. Basically, she is looking for those people that are the experts that want to get out there and shine their light and share what they know. Of course, Lisa will make sure that everything they're presenting is research-based and have references. Now, Lisa comes from a place of needing to be the conduit of the information, not so much the expert. That way, the imposter syndrome tends to go to the back-burner.
Lisa Mustard
Well, Hey everyone, I am Elisa mustard lmft in South Carolina and I am so excited to be on Gordon's podcast, the practice of therapy, and in this episode, I'm going to chat with you about creating possibly online courses as another source of income, and how I came to find pod courses to be my calling.
Gordon Brewer
Well, hello, everyone, and welcome again to the practice of therapy podcast. And I'm so happy for you to get to know Lisa mustard Lisa, welcome. Thanks, Gordon, I'm excited to be here. Thank you for having me. Yes. And just before we started recording, I was just catching up with Lisa and she is doing some exciting stuff that I think is going to be interesting to people just around being able to kind of move outside the therapy space. And I know that's been a theme, really a good bit this last year, because I think a lot of us were realizing, just starting the COVID pandemic and all of that, that there's, we wanted to find other ways to kind of create income for yourself and, and really go from the one to one way of doing stuff to the one to many. So yeah, so Lee says, start with everyone. tell folks a little bit about your journey and how you've landed where you landed? Yeah, sure. Well, I'm excited to be here. And I've said that a couple times. And I really, truly am. Because I love to connect with other therapists and you know, learn more about what their goals are. And if I can be of any support of anybody, I'm such a huge advocate for our field and helping our peers reach their goals. So a few years ago, while I've been in lmft, since Let me count back since 2006, that's when I got my license, I think that's when I got my license. And over the course of doing this work, I've worked in a college counseling center, that's where I cut my teeth, I went to an addictions Recovery Center, I was a family therapist there. And then about 10 years ago, I found my home working with the military. And I've had a number of different titles over the past 10 years of working with the military. But most recently, I work for a military branch here in South Carolina, primarily with soldiers and servicemembers and their families helping them with deployment related issues. And yeah, I really love this work. Yet at the same time, it's high tempo, there's a lot of expectations. I joke around all the time that I don't I'm not in the military. But sometimes I feel like I am just because of the way that the what the expectations are. And about two and a half years ago, I was really questioning do I want to keep doing this work, I was burning out, I was burning the candle with a wick at both ends. And I kind of had this crossroad moment of Gosh, is this what I want to keep doing. And I have two daughters, I'm married. And I found myself just being pulled to do more work for my job and that boundary of self care and was kind of just really difficult for me. And I just was curious, like what else is out there for me as a therapist to do. And at the same time, I attended a regional conference here in South Carolina, or an incredible regional conference, the low country mental health conference where they bring fabulous speakers, presenters, it's, you know, two full days of all kinds of continuing education. And I had this moment I was sitting in this gorgeous auditorium down in Charleston. And I was looking around the room. And it was like there was this, there was like, three separate groups in the room. There was I call him Gordon, I don't know if you experienced this, but like the old guard, the master therapists who have their, you know, their notepad out and their pencil in there. They have just taken all these notes, and they're just glued to the presenter. You know, those are like the master therapists that have been doing this work for a while that when they talk, we go we listen, right? We're like, so and so gonna say about this. And then I looked around the room and I saw folks like me Gen X, you know, just kind of sitting there my phone was in my lap. I was curious about my the person sitting next to me, I was just looking to connect with people and make conversation and see, you know, see. And then there's that third group in the room, the millennials, and they I know you guys can't see me, but Gordon Can't they were all glued to their phones. They weren't looking they weren't, they weren't talking to their neighbors. They were just like in their own bubble on their phone. And I thought, wow, if that's not a like a To me, it was just like this statement of our time and where we are as a profession. And I got really curious about this, this whole idea of being on your phone. And well what if these speakers were in their phone? Would they be more apt to want to pay attention? Would they be more interested in learning more and, and at the same time? I don't know about you, but I sit a lot for my work. I sit so so much. And I was like I'm so tired of sitting like I don't want to sit in this auditorium for the next six hours. How cool would it be if I could just walk around down
On Charleston, and you know, experienced Charleston in instill, also get best of both worlds. So that's where the idea of taking continuing education to my earbuds really kind of came alive for me. And so yeah, I just started getting really curious about what's the process? Is that even doable? Is anybody doing it? And so I just started to look around and it reignited my excitement for our for the work that I do. So it was kind of like, I had this idea, but it also helped me kind of get excited about being a therapist again.
That makes Right, right. Yeah. And I think that's a that's a common story, because I know, I've been doing it a little while I'm not going to tell which group I would have been in in that room. But But yeah, I think it's, uh, you know, I totally get it, because I've been to so many conferences, and just sitting there and sitting there. And, like, probably like you, Lisa, I listened to a lot of podcasts. And that's really quality time for me. In fact, that during COVID, I listened to I did a whole continuing education course, it was actually a video course. But I was able to listen to it on audio. And it was just as beneficial. I mean, I got the same stuff. I didn't get to see the PowerPoints as they were coming up, but I got it. And so it's a brilliant idea. Brilliant idea. So I love, love that. So what have you learned so far about doing doing stuff in this way? Yeah, well, I've
Lisa Mustard
learned that well, when COVID hit. So let me back it up and just say that I first got my provider status in South Carolina. So I went to my board first and just said, What is my board here in the state? What do I need to do? Because I felt like if I could just go through that process, it would become a lot clearer to me what I needed to do and how I needed to present this. So that's really where I got started. And then back. Oh, it's been it's been a year. So in 2020, January 2020, I put together my packet and send it off to nbcc. And I had a few people tell me, it takes a couple months for them to approve you will because I COVID it took them nine to 10 months for them to get back to me. And I almost like I almost just said, Forget it. Like it's not gonna happen. COVID is just too crazy. And I think I started to doubt myself and my abilities and that imposter syndrome kicked in. And I actually my husband was like, are you kidding me, you've put so much time and energy into this, you have to see this through no matter how long it takes for nbcc to get back to you. And it's like the second he said that I think a week later, I got the email from nbcc saying you've been approved. And then since then I've just been trying, as you know, still work full time. So creating the having the interview and creating that is really fun for me, I I you know, I don't have an issue with that in terms of time, it's more the work that goes into it afterwards, you know, you have to, you have to go through it, you have to make sure it's a certain amount of minutes for it to be one clock hour, you have to create the self study quiz, you have to have the evaluation, and then the creating the certificate. A lot of that was like what we did, as we were waiting for the nbcc provider approval to come through was like really getting my website, what learning system Am I going to use? Because I know what the nbcc needs for me to do. So what's the best learning management system and just all that techie stuff that makes my head want to explode? I had to Yeah, I had to hire somebody to help me with that. And then it's just, it's been just creating more courses, you know, what are what do people want to learn about? And in the beginning, I just kind of reached out to people who I knew personally, that we're experts in their field and said, Hey, would you want to throw together three to five objectives? I'll interview you will cover all this. And I'll just do the rest. And I'll pay you a small fee. And they were like, Sure, I'll help you out. Now I'm getting to the point where it's like, Okay, what do our peers? What else is out there? How do I tackle? How do I tackle things like application of theory? In a podcast, right? How do I do that? So I'm getting some requests for things like that. I'm also getting requests for continuing education on practice building, or like things outside of therapy. But for folks who are in private practice, you know, they want to know, can I get credit for listening to this? And so I have to go in and look at the MVCC you know, requirements for a thing I said, Yes. Okay, your this can fit in here. So who do I know that can talk about this? And we can create a CEO around it. Wow. So it's, it's been really, it's been really fun. I mean, it really enjoy Wow,
Gordon Brewer
that's, that's, that's amazing. With, with the nbcc getting that those credentials, or whatever you call it. How, how hard was that process? I know it was a waiting game, but was it the application complicated?
Lisa Mustard
So that's a really good question. I is it complicated? I guess it depends on how you define complicated really, because Let's say you already have a course already created, it's okay you look at how nbcc wants need your course to fit their model. So you can, if you already have a course, you can just look at it and retool it, or we figure it out and kind of meet their requirements. If you're brand new to this, then it's, it might be a little bit easier, because you can look at what they need for her to have. And you can kind of, you know, go from there. I would say the most challenging part was making sure that what they needed for me to be approved was on my website, and I had everything. It's a lot of a lot of that, like, Are your T's crossed? Or your I's dotted? Is there? Is it consistent across the board? Does your evaluation survey meet what they need it to meet, they pretty much tell you what you need to have on there, but they work with you, they'll work with you to help you massage it to get it to where it needs to be. I'll tell you honestly, you know, the hardest part is gonna be the marketing. You know, when you create something, it's like, okay, now that I have this, how do I get it in front of our peers? How do I get them to? How do I get them to see that this is out there? So that's been probably the biggest challenge for me.
Gordon Brewer
Right, right. Well, I think, you know, one of the things about those different processes, because it's, it's similar in a way to getting credentialed with insurance companies, if you're a provider that wants to be credentialed with insurance providers, it's a lot of stuff, you have to do a lot of paperwork, you have to fill out all of that sort of thing. I'm just, you know, I'm thinking, you know, why can't they make this simpler or whatever, but it's not, and I need to accept that. But one of the things it sounds like, like you, like you've learned Lisa is just just the payoff of that or just being persistent and consistent with with going through the process. I mean, it's all it's a long process, but you just fill it out, you know, the licensure, everything that we do with certification and licensure and all that sort of thing. It's just a lot of documentation stuff. And I think a lot of people shy away from it, because they think, Oh, it's too much, but it is a lot, but being just doing a little bit at a time. Yeah, get you there. Right.
Lisa Mustard
Yeah, that's so true. You're right. I forgot about all that documentation we had to do to get our license, you know, all forms, you have to fill out your You're right. It's it's a similar process. And it's a very similar mindset. Just keep going. Just keep swimming.
Gordon Brewer
Right, right. Right. So what what are you finding, with the requests of people have things that they're interested in with continuing education? Yeah, I
Lisa Mustard
think it's such a variety, because I have folks who are seasoned clinicians, you know, like you who've been, who've been in this field for a while. And, you know, and honestly, you know, once you've been doing this for a while, it's sometimes it feels like check the box, like, Okay, I need to use, I don't really want another certification, I'm good. I don't need to go into three days of EMDR. Or I don't necessarily want to become an EFT certified hypnotherapist, because I've already got my niche. So a lot of the times it's, Oh, do I have to, I have to check the box kind of feeling. So I and I understand that, like, I have to do that too. But I also am drawn to things are education that is energetic and fun. I think back to the the in person live events that I've been to, and the ones that stand out the most had like the the presenters just were full of energy, they give great examples they were easy to interact with. And you could ask questions, and you felt like you walked away with like, I feel I have this have knowledge. So honestly, that's what I aim to bring. And it can be anything from using meditation and Ayurveda life coaching in your practice, to an overview of eating disorders. I have one on there. That's about like, self care for therapists. And then I'm working on some right now that one is an overview of addiction and treatment models. And then the next one, actually, that I'll be working on is a hypnotherapy one, as well as going back to private practice and like how to how to bookkeeping, bookkeeping, for therapists. So what I'm really kind of just tapping into a lot of different requests more more than anything. I feel like nothing's off limit. If as long as it bodes well for the earbuds then I will bring it because somebody is gonna be interested and I'm always taking requests to so folks can reach out to me and let me know what they feel would be helpful. I'm always because you have, you've got the new therapists who need to see us and then you've got like the master therapists who may not even know how to listen to a podcast, right? So like, and everybody in between is so it's hard to know, but I I'm very much about taking requests and what what would you find helpful and useful?
Gordon Brewer
Right, right. Well, that's the That's great. And, you know, you said something earlier that I wanted to come back to, which I think is an important point. And that's around imposter syndrome. I think a lot of times people think, Well, I'm not that master therapist, I don't have the credentials, I don't have the whatever, after my name, to qualify me for doing continuing education. You want to speak to that a bit?
Lisa Mustard
Yes, I do. Because that is me every single day. Every single day, I think, well, who am I to do this. And I want you guys to know that part of the reason I don't present the information is because that's a lot of work. It's a lot of work to go and research a topic and to be the expert. And then to present it and to I mean, it would be even more work than it would be to find the people that are the experts. And so I like to use my strengths when it comes to things like this. And I recently redid the Gallup poll strengthsfinder I don't know if you've ever had you've taken that? Oh, no, yeah. And turns out, I'm really good at connecting with people and achieving things. So for me that really spoke well, because I love to connect with people. I love to listen, I mean, I think that's what makes me a great therapist. And I love to help other people shine their light. So I'm looking for those people that are the experts that want to get out there and shine their light and share what they know. Of course, we make sure that everything that they're presenting is research based, and we've got the references. But so I just when I come from that place of I just need to be the conduit of the information, not so much the expert, the imposter syndrome tends to go to the backburner. Don't get me wrong, I have imposter syndrome. Every single time I hit record, I go, oh my gosh, do I sound like I know what I'm talking about? Do I sound like I have them? You know, I'm worried people are gonna think that I don't have a broad enough vocabulary, or I don't have the exact psychological term for that. But then I go back to Lisa, over the past how many years you've been a therapist, you've helped so many people, and people walk away from sessions with you saying, I feel better, you know, or I can do this, that I just have to tap into I've had experience and success in other areas. It's just gonna take me some time to be better at what I do with this. I don't know about you. But just remember that first time you sat with a family or the first time you sat with a client, did you think you're gonna throw up? Or what like, Oh, yeah, you know, so I just think about like, okay, have come so far. I can do hard things. I have enough. You know, feathers in my cap that I can do hard things don't get me wrong. I mean, I can take myself down like that I've gotten feedback that I just over the years, I've just learned to take it as feedback not so much. And I think that's part of it, too, is you want to try something different, you have to or you want to try some you have to try new things. And I tried private practice Gordon in it, it's not for me, you know, and I know that's your, your listener basis. That's what what it's all about. And I felt kind of like a failure, that private practice, I couldn't or didn't want to do it. And that's but that's my own reasons, but I love the podcasting. So I just tell everybody, you know, imposter syndrome is gonna kick in, but look at your strengths. And really hone in on your strengths. Because when you can amplify your strengths, that's where the magic happens, I think.
Gordon Brewer
Right? Right. Yeah. And that's a, you know, you're you're exactly right. Private Practice isn't for everyone. And we could do a whole episode on that. And maybe we will. But But yeah, and but I think one of the things that Pete we do, and we've experienced this with our clients as well is that we have kind of this, this internal critic that takes over, and we can tend to listen to that too much, rather than just to dismiss that, and really recognize that, yeah, you've got most of us in this space, you know, we got at least a college, you know, bachelor's degree, or, you know, the majority of, you know, therapists or master's level or better. And so you've got the knowledge and you've got that experience does help you just learn through life, life, the hard locks of hard knocks of life and all of that. Yeah. And so, don't necessarily get caught in that trap. Yeah,
Lisa Mustard
yeah. And I can take myself down and second, you know, listening to other other other therapists out there with their podcasts, you know, and I can play that comparison game, right, you know, so I have to like, okay, don't go there. There's no, don't go there.
Gordon Brewer
So Right, right. Yeah. And that's, that's something that I've struggled with, as well as just you know, getting caught up in that comparison game. And I remember, you know, I forget, it was a podcast, I'm sure. I was listening to Somebody's saying Don't, don't never compare your beginning point to somebody else's middle point. Because at one point, they were at the beginning point as well. And so, yeah, everybody starts at the beginning. It's like, yeah, and so it's, and you're gonna make mistakes. That's how we learn. I mean, you know, just think of mistakes. As you know, I tried to think of mistakes as a, as in some ways of trial, because that's something I learned from and, okay, I need to go another way to get to this, right. Yeah,
Lisa Mustard
like almost like, fail faster, fail, fail fast. Because you have to, that's where you learn. That's where you grow is in those failures. And right, you know, I think back and maybe you do this, too, like, I listen, I listen to like my earlier episodes, and like, Oh, my gosh, oh my gosh, like, oh, but I don't take them down. And I don't redo them. Because I think it's everybody's, and I know that in a year from now, I'm probably gonna listen to the episodes from 2021. And you're like, Oh, my gosh, oh, my
Unknown Speaker
gosh, Ron, I
Lisa Mustard
think you gotta you gotta start somewhere. Like you said, You You're gonna be thinner. Oh,
Gordon Brewer
yeah, sure. So So Lisa, tell folks about your podcast and, and, you know, kind of the format of how they get to see us and all of that. Yeah. Yeah,
Lisa Mustard
yes. So anytime? Well, first of all, if you My show is called a therapy show with Lisa mustard. It's I think it's pretty much on every platform. You all of my episodes are free, so you can listen to the content. And all of its free if you decide that you like so I have right now I have five almost coming up this week, I should have a six pod course up there. If you go to my website, and you click on pod courses, you'll see what is available. But like I said, you can listen to the information for free. Like I'm not keeping it behind a paywall. Anybody can listen. If you decide that you like it, and you want to get the contract hour, then you click purchase. And then you go through you take a self study, survey, you do an evaluation, and then you can download your certificate of completion. And I am giving away the first one for free. So anybody can go to my site, you can sign up and get your first contact our nbcc for free, you can get it. But besides that, besides the pod courses, I do interviews with I say, cool and interesting people in the world in the field of mental health, and those who who aren't therapists who provide value to our profession. So for example, I mean, some of my some of my guests in the past have been everybody's probably knows Laurie Gottlieb. I've had her on the show. That was a really cool interview, I was total fan girl on that one is probably sound like the biggest. I was so nervous and excited at the same time, because I just love her book. And I think the world of her. And I told her on the show, I was like you actually your book actually helped renew my excitement for this work. So I have like, I also interview. So who else is on there? That's Richard Lange, who actually is a therapist in the UK. He is big on his his way of viewing the world is called the headless way. And my husband introduced me to Richard Lang. I didn't know anything about the headless way. And he discovered him because of Sam Harris and his waking up app. And I love that interview. It's really unique. It's very different. It's not everybody's cup of tea. But really Richard helps you view the world kind of like helps you kind of like get perspective on on the world. And then I just recently interviewed William B. Ervin, who wrote, he writes about stoicism. So his email he goes by Bill he's not he's not a therapist, but he talks a lot in his books about a philosophy of life. And I think that applies to pretty much any human. But I like to bring on folks that kind of will, a lot of what they do necessarily isn't therapy, but it applies to our profession. I'm kind of a self proclaimed personal development junkie. So you know, I will like read anything pretty much and check it out. And so I i veered towards those those things. I've also had other you know, folks on who have podcasts. And I would love to have you on my show, if you would. You can talk about what you do. So, yeah, I just I'm trying to think Who else has been on the show? That's Oh, and then I did like this little i. So while I was waiting for my MVCC provider thing to come through, I was kind of going through this like, Is it gonna happen? Should I keep doing these pod courses? Or do I wait, I kind of veered for a little bit and did a couple episodes. I call them midlife magic episodes, where I just talk about because that's me. So I just talked a little bit about midlife issues. And that was really fun to come over here
Gordon Brewer
a little while. Wow, wow. Well, I think I'd love to love to sit down with you and your husband and have some coffee or our glass of whiskey or something like that. Talk about this stuff, because that's sort of that's right up my alley. So yeah, well, you're in Tennessee, right? Yes, I am
Lisa Mustard
I here Where are you in Tennessee.
Gordon Brewer
I'm in northeast Tennessee, which is near the word North Carolina and Tennessee and Virginia touch Okay, so yeah. Yeah, not too far at all. South Carolina is the closest beach beaches to us.
Lisa Mustard
If you ever come through you better let me know.
Gordon Brewer
Okay, what we'll do? Yeah, yeah. Yeah. So, so well, Lisa, tell folks how they can get in touch with you. I want to be respectful of your time and Yeah, well, I
Lisa Mustard
mean, you can go to my website Lisa mustard comm you can reach me there, you can send me an email. Hello, at least a monster.com. You can find me on Instagram. You can find me on Facebook. Where else can you find me? Pretty much those two places are probably we're okay.
Gordon Brewer
Yeah, and we'll have links in the in the show summary in the show notes. So people can click on it and find you. And so while Lisa, I'm so glad we connected and I'm, I'm sure we'll be talking again, this is this is really interesting stuff and I think it's gonna really speak to a lot of a lot of people's just thinking about Okay, besides doing therapy, what else can I do with with my expertise, so yeah. All right. Thanks for being here. Lisa.
Being transparent… Some of the resources below use affiliate links which simply means we receive a commission if you purchase using the links, at no extra cost to you. Thanks for using the links!
Lisa Mustard's Resources
Resources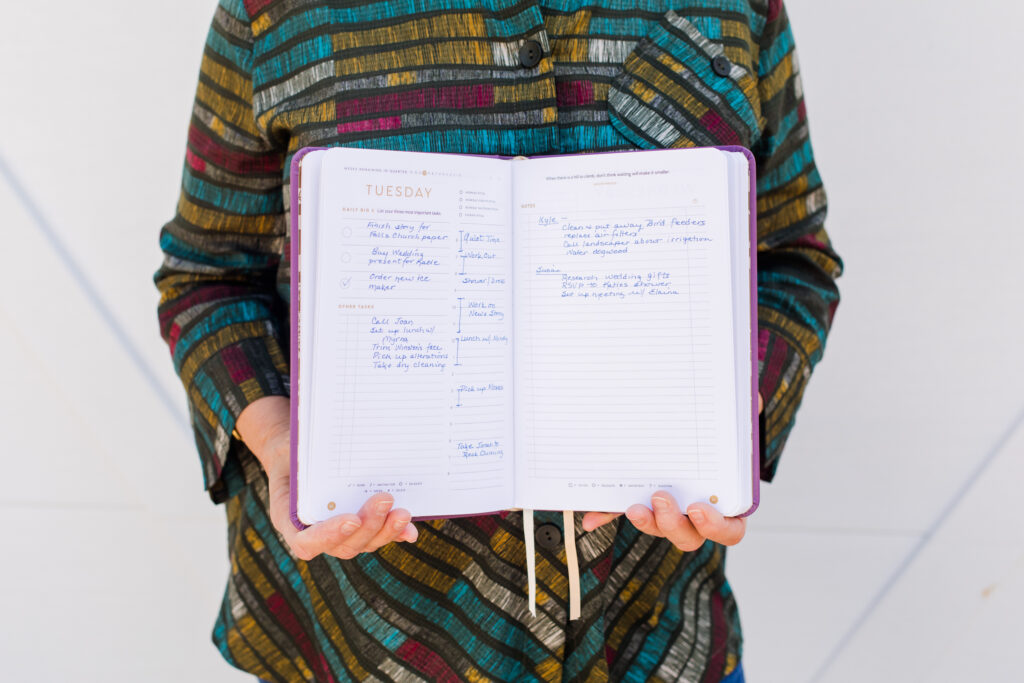 Meet Gordon Brewer, MEd, LMFT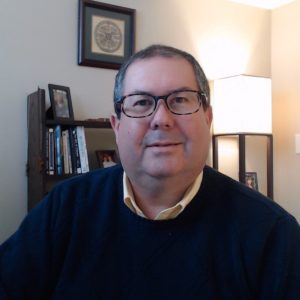 Gordon is the person behind The Practice of Therapy Podcast & Blog. He is also President and Founder of Kingsport Counseling Associates, PLLC. He is a therapist, consultant, business mentor, trainer, and writer. PLEASE Subscribe to The Practice of Therapy Podcast wherever you listen to it. Follow us on Twitter @therapistlearn, and Pinterest, "Like" us on Facebook.