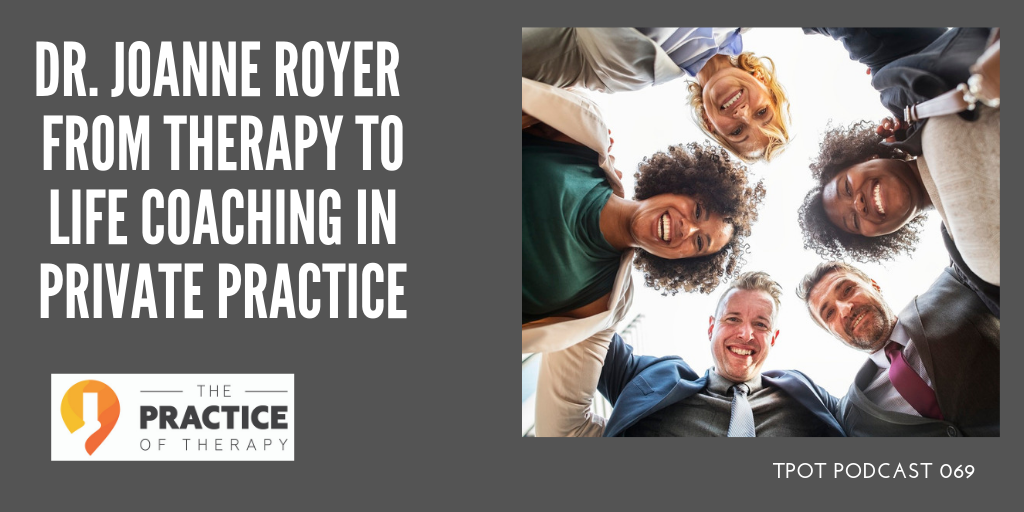 In this episode, Gordon is with Dr. Joanne Royer and they talk about her years as a psychotherapist and her new life chapter as an online coach. In her coaching role, her credentials were essential in helping to fix broken teams in the corporate setting. Currently, Dr. Royer focuses on helping her clients succeed, especially female professionals over the age of fifty.  Joanne explains why we should all identify our wins for the day. Gordon and Joanne discuss thought habits, the connection between the mind and heart, and how doubting is hurting your progress.
Meet Dr. Joanne Royer
Dr. Joanne Royer is the founder and owner of Change Agent & Associates.
After 25+ years as a psychotherapist, today in a new career chapter, Dr. Joanne provides online coaching to female career professionals approaching 50 and beyond who are finally ready to create a different relationship with their self-doubt, and the overthinking, overanalyzing and never-ending quest to be perfect, that's been holding them back.
A graduate of Coach U in 2006 and member of the International Coaching Federation.
Executive Coaching
Joanne's coaching background included a two-year program and a certification. She worked in mental health agencies and was hired to fix broken systems from a team perspective. Joanne's coaching fundamentals came handy with her corporate executive approach. She could see the reverberations of this coaching style. It came down to the therapist's doubts about their capabilities. Change is small; we have to learn how to identify the small steps of successes that our clients are taking. Therapists also need to determine the wins of their days while working with clients.
Thought Habits
Thought habits are almost similar to how we make choices in our eating. It becomes habitual, in a new restaurant we are bound and determined to have something we have never had before. However, when the waiter comes, we order something we usually eat. People tend to eat the same things. Our thoughts also become habitual; we are not even aware of what we are thinking. Ideas are connected to feelings and feelings are related to our actions. First, be mindful of what you are feeling. Second-guessing your competencies and doubting your abilities will not allow you to help your client recognize their strengths.
The Mind
The mind is just an organ as the heart is. We need to work hard at helping connect the mind with the heart. The mind doesn't give us an answer; it gives us many obstacles. Our mind wants to keep us safe and stay in the familiar and the predictable. Our brains do not like change and want to pull us back in familiar ways of thinking. We want to be three steps ahead of our minds. Write down thoughts that you want to think instead of going with your critical voice. Connecting the heart and soul is the ultimate relationship because our heart gives us the answers.
Doubt
Doubting your capabilities, doubting your lovability, thinking you are too old to go for a promotion. Your passion might be to create a business out of what you love doing. However, many women think they are too old to start a business and take on something new. They doubt they have the skills and abilities to carry out the task. If you can decide without expectation, how would you show up then? Second-guessing and perfectionism are considerable contributors to our negative thought-processes. If you mess up a recipe, it just means you know how to improve the next time. We are always going to have a do-over. Getting out of our comfort zones will push our limits.
Resources Mentioned
Being transparent… Some of the links below are affiliate links, which simply means we receive a commission, at no extra cost to you, if you use the links. Thanks for using the links!
Dr. Joanne Royer's  Resources
Phone: 978.308.9330
drjoanne@drjoanneroyerphd.com
Thoughts keeping you up at night? Grab my free eBook to learn how to manage your thinking and put those thoughts to bed!
[amazon_link asins='1138563102,0385483708,1328972356′ template='ProductCarousel' store='practiceoftherapy-20′ marketplace='US' link_id='79f6089b-e721-40c9-b751-1b3844b72093′]
Meet Gordon Brewer, MEd, LMFT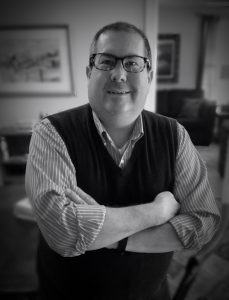 Gordon is the person behind The Practice of Therapy Podcast & Blog. He is also President and Founder of Kingsport Counseling Associates, PLLC. He is a therapist, consultant, business mentor, trainer and writer.  PLEASE Subscribe to The Practice of Therapy Podcast on iTunes, Stitcher and Google Play. Follow us on Twitter @therapistlearn and Pinterest "Like" us on Facebook.