Creating Your Niche In Counseling Private Practice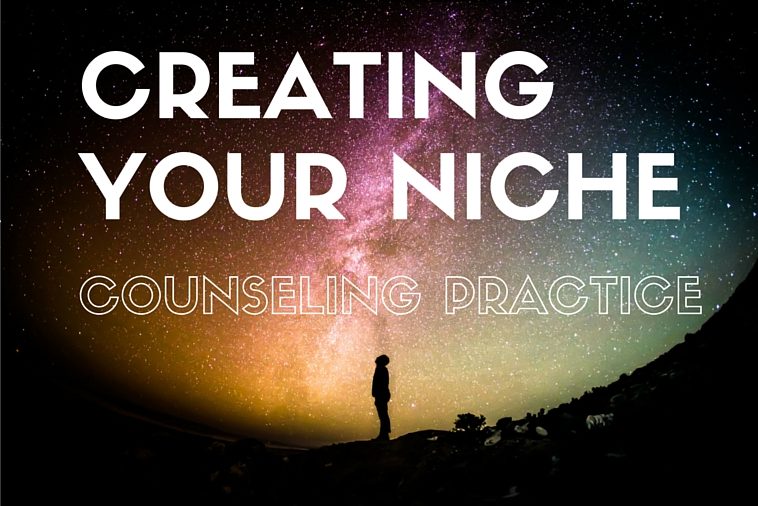 When I first when into private practice as therapist some 10 years ago, I really stumbled into creating a niche for myself without knowing it.  At the time, in my area of the country, there were very few Marriage and Family Therapists.  And as strange as it might sound today, the fact that I put out the word that I did marriage therapy and worked with couples, was unique and needed in my region at that time.
Today, of course there are several other Marriage and Family Therapists in my area and so I am not as unique.  But how my practice has evolved from those initial days, has put me into another specific niche.   And that is working with couples who have been affected by pornography addictions with one of the partners.  It's very specific and it brings in a lot of referrals for me.  Now as I have moved into that specialty area, I have had to get additional training to know how to work with that population.  Which I will say, has been fun and challenging!
Modern business practices depend on creating niche markets…
When you look at any modern business model, the number one thing you have to do is create a niche for your product or service.  It needs to be unique but also needed or wanted in your market.  I could decide to open a hamburger restaurant, but if it was going to make it at all, it would have to be unique and something that was different from McDonalds.   In today's climate of the therapy private practice world it is no different.  So as you think about this for your own private practice, what could you develop as your niche?
I think the first question to ask as you think about a niche is what are you passionate about?  Is there a particular age group you are drawn to?  Do you prefer to work with individuals or couples?  Are you better with working with men or women?  What about the LBGTQ persons?  What specific clinical issues are you passionate about?
Focus on developing connected areas of interests…
As you develop a niche maybe begin by focusing on a few areas that are connected.  In my own practice for example, I like working with couples.  I also like working with couples who are recovering from affairs.  And I like working with couples and men who are struggling with pornography addictions that have affected their relationship's.  At least in my mind, it is all connected.
So begin developing niche ideas for your practice.  Here are some tips for putting this together for your practice:
Brainstorm clinical areas that you are passionate about. Maybe these are particular topics that caught your attention in graduate school.  Write them down!
Research your niche idea in your local area. Who else is working in this niche?  Don't be discouraged by the fact that someone else might be already be practicing in a niche that you are drawn to.  That might be a good thing in that there is already an established need.  Maybe even contact that therapist to find out how things are working for them in that niche.
Think about and look into other services that might somehow be connected with your niche idea. For example, if you wanted to work with teens struggling with eating disorders, you could contact some local pediatricians to find out who they refer to for this issue.  Might be there is a huge need for therapists that work with that particular problem.
Research any specialty training or certifications you might want to work with your niche. Most of the major clinical focus areas do have certification programs.  Getting certified only adds to your expertise and makes you unique for your area.
Finally, I have put together a list of niche practice specialty areas and populations.  It is not a complete list by any means.  Maybe it will help you brainstorm areas you might interested so you can begin your research.  So here they are:
| | | |
| --- | --- | --- |
| Aging Issues/ Geriatric Issues | Alzheimer's/Dementia Issues | Adult ADD |
| Anger/Emotion Control | Domestic Violence | Substance Abuse |
| Gambling Addictions | Chronic Pain/ Fibromyalgia | Eating Disorders/ Anorexia/Bulimia |
| Food Addictions | Obesity Issues | Crohn's Disease |
| Anxiety/Panic Disorders | Agoraphobia/ Social Anxiety | Depression |
| End of Life/ Palliative Care | Grief and Loss | Chronic Illnesses/ Cancer Survivors |
| Sexuality Issues | Sex/ Pornography Addictions | LGBTQ Issues |
| Sex reassignment/Transgender Issues | Bipolar/ Mood Issues | Trauma/ PTSD |
| Brain Injury Issues | Amputees/ Physical Disabilities | Military Populations/ Veterans |
| Self-harming/ cutting | Obsessive Compulsive Disorders | Borderline and other Personality Disorders |
| Couples/ Infidelity | Children and Adolescents | Play Therapy |
| Art Therapy | Music Therapy | Sex Therapy |
| Family/ Parenting Issues | New Born/ Post-Natal Issues | Disabled Children & Parenting |
| Disabled Persons | Alternative Healing or Homeopathic Focus/ Essential Oils | Legal Mediation Services |
| Psychological/Personality Testing | Test Anxieties | Learning Disabilities |
| Spirituality/ Religious Focus | Social Justice/ Poverty Issues | Coaching/ Personal Productivity/ Time Management |
| Counselor Education/Supervision | Schizophrenia and Family Member's caring for them | Groups -support and/or specialty groups |
| Offenders/ Incarceration Issues | Multicultural/Diversity Issues | Immigrant/ Refugee Populations |
| Sex abuse survivors | Clergy or other helping profession populations | Disabilities- Mental, Learning and Physical |
| Retirement Transitions/ Job Loss | Wellness/Healthy Lifestyle | Sports/Recreational Focus |
| Service Dogs/Equine Therapy | In-Home/ Location Therapy | Online Therapy/Teletherapy |
Suggested reading: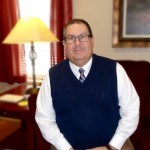 By L. Gordon Brewer, Jr., MEd. LMFT  – Gordon is the President and Founder of Kingsport Counseling Associates, PLLC.  He is also a consultant and business mentor at The Practice of Therapy.