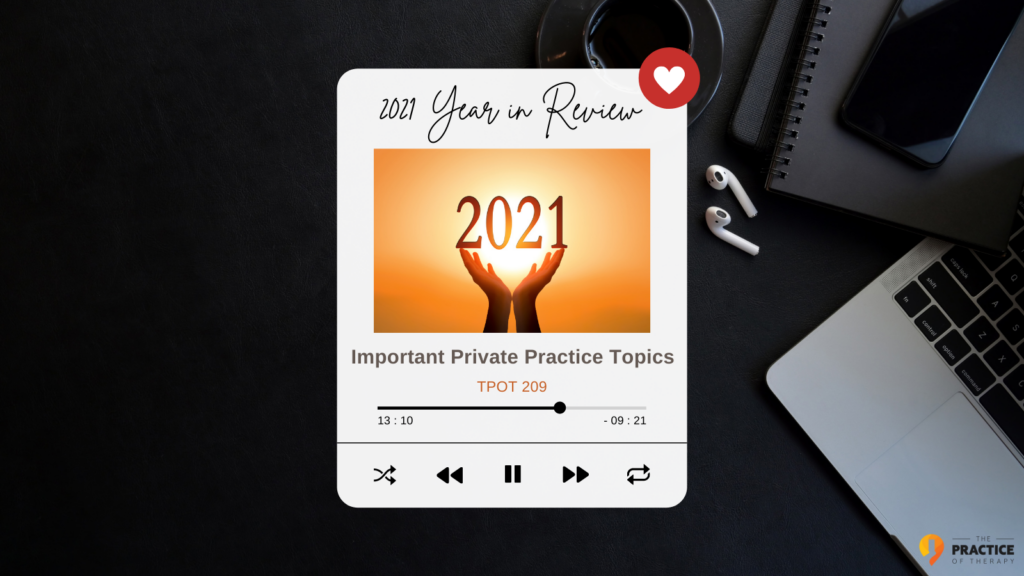 This episode reviews themes covered in the Practice of Therapy from 2021. A few topics have come up from the last fifty episodes or so. I dive into those subjects, including community, preparing for a worst-case scenario, updating your private practice, diversifying income, and using mindfulness in your business. Tune in as I talk about some of my favorite episodes from these topics and the most significant lessons learned from my guests this year.
Looking At The Worst-Case Scenario
During Covid, many of us had to think about preparing for the worst-case scenario. Most likely, you, your family members, or your clients have come into contact with Covid. So, many private practice owners started to think about what would happen to their practice if something happened to them. That's why I spoke with Judd Carlton; he is a financial advisor serving families, individuals, and businesses in Morristown, NJ, and beyond. We talked about why the sooner you start planning for retirement, the better off you're going to be in the long run. Even if it's just a tiny bit that you save towards your retirement, it's going to make a big difference!
Judd Carlton | Retirement Planning In Private Practice | TPOT 179
Update and Refresh Your Private Practice
One way to update and refresh your private practice is through your private practice website. My good friend and website guru Daniel Fava helped with my private practice website. He is from Private Practice Elevation, and I am so grateful for all of his assistance! This year we chatted all about the website redesign project that I have started, and we walked through the nuts and bolts of what needs to get done to take your private practice website to the next level. If you want to see the final product, check out Kingsport Counseling here: https://kingsportcounseling.com/.
Daniel Fava | Redesigning Your Private Practice Website – Part One | TPOT 169
Daniel Fava | Redesigning Your Private Practice Website – Part Two | TPOT 170
How To Diversify Your Income In Private Practice
One of the things about being in practice, particularly if you're a solo practitioner, is that you can quickly reach a glass ceiling with your practice. You can expand your practice and create more income by starting a group practice. If you want to learn more about starting a group practice, then you need to check out this webinar: Solo to Group Practice: Adding More Therapists to Grow Your Time & Income. This is a pre-recorded webinar with selected automated times. Please choose a time/date in the calendar above that works in your schedule for the one-hour-long presentation.
Another way you can increase your private practice income is through a side hustle. You can create a course or develop new products for other therapists or your clients. I did an episode with Chris Swenson about Self-Publishing For Therapists, Coaches, and Consultants. Chris dives deep into the self-publishing process, including the importance of an outline, an editor, and how to navigate imposter syndrome.
Chris Swenson | Self-Publishing For Therapists, Coaches, and Consultants | TPOT 189
Dr. Lani Chin joined the show to talk about the process of creating an app in order to increase private practice income. CE Hub is a tool for mental health professionals to store their continuing education certificates and track their units earned toward licensure. You can upload your certificates, and CE Hub will take care of the rest. We talk about diversifying your income, the importance of outsourcing, and the nuts and bolts of creating your very own application.
Dr. Lani Chin | Creating An App To Diversify Private Practice Income | TPOT 196
Using Mindfulness In Private Practice
Brett Hill, mindfulness guru, joined the show this year. Mindfulness is the awareness that arises from paying attention to the present moment. When you can harness the awareness that occurs, you can respond to reality in a new light. Brett explains the power of incremental growth and how it can change your private practice. Plus, Brett dives deep into how mindfulness can be a powerful tool for not only your personal life but also for your private practice.
Brett Hill | The Power of Mindfulness In Private Practice | TPOT 203
The Importance of Having Community In Private Practice
Community is critical during Covid, so I wanted to talk to experts about the subject. The Therapist in the Attic is a way for therapists to get honest with each other. Leah talks about how she created a way to connect with others in complex, uncertain, and stressful times. When you think about it, we are all somewhat "stuck in the attic." Leah chats about the varied experiences many of us have faced in these uncertain times.
Leah Leynor | The Therapist In The Attic | TPOT 188
Plus, I talked with Ernesto Segismundo about having a community. Also, I chatted with Kelly and Miranda from ZynnyMe about incorporating an online community into the mix with a side hustle. You can check out those episodes here:
Ernesto Segismundo | Finding Creative Solutions In Private Practice | TPOT 207
Kelly & Miranda | Following Your Passion Through Online Community | TPOT 208
Gordon Brewer
This is the practice of therapy podcast with Gordon Brewer, helping you to navigate your private practice journey.
Hello, everyone, this is episode 209 of the practice of therapy podcast. Hello, I'm Gordon Brewer, glad to join me and join me particularly for this episode, which is just kind of the closer for 2021. As I'm recording this, on December 15, this is going to be my last episode for this year. I've already got people booked, and guests booked for the first of the year that I'll be doing interviews with, but just going to take a little bit of time off for the last two weeks of December, which I traditionally do, I usually take off the week between Christmas, Christmas and New Year's just to give me time to kind of take some downtime. And in this particular episode, I'm just going to do some reflection and just kind of have a look back at 2021. And when I was going back and looking at the episodes that I've done this year, it's hard to believe I've done 50 episodes this year, maybe 51. Like there might have been an extra episode in there. But man, this podcasting stuff is just really, really cool things. And I'm so grateful to you all that are listening as being part of this kind of tribe or this group or this community. And just coming back and listening each week, I really hope that you're finding it helpful finding the information helpful, and that you find the guests that I get interesting. I know, I've just developed a lot of great relationships over the past. past several years that I've done this, done the podcast, I was just looking at some statistics this morning for the podcast. And it's hard to believe that we are we've passed the 150,000 1000 downloads, you know, milestone. I know for some podcasts, that's not a whole lot of downloads. But since I started the podcast in 2017, it's just kind of grown every month. Last month, the month of December, we had over 5000 downloads of the podcast. So I'm really grateful to you all that our listeners and hope that you're taking time to follow us or subscribe to us, wherever you might be listening to the podcast. Before I get to kind of my reflections, and just some of the things that I've learned over this past year, one of the things that I want to call your attention to is the upcoming focus group that I'm starting in January, it's going to be on January, the 13th will be the start date. And I'm taking applications now for those that might be interested in joining. And if you've never been part of a focus group, or a mastermind group or that sort of thing, it is really one of the best ways to kind of move the needle forward in your practice. I know every time I have been part of a mastermind group or a focus group, it has just just really put me way ahead in my practice.
I know this last year just looking back and going through some of my looking back at the other episodes that I've done and kind of looking back at the calendar and just kind of looking at different events that have happened for me over this past year. One thing that has been just a huge game changer has been my involvement in a mastermind group with my good friends, Uriah Guilford, Jessica Tapana and Whitney Owens, we've got a small, small, intimate group of us that get together twice a month. And we just talk about what we're doing in our consulting businesses and in our private practices. And it's just a huge support. And we you know, we're constantly sending out text messages throughout the week and that sort of thing. So it's, it's really a huge game changer. And so I want to offer you the same kind of opportunity within my small group. The focus group will be six to eight people. You can apply at practice of therapy.com/focus group. And I wanted to let you know, we'll meet twice a month, meet an hour each month on Zoom, and we'll be able we'll record the meetings so that we can go back and look at them later. I'm going to be setting up a way for us to communicate, I'm kind of looking at some different platforms with that, in terms of either using something like circle or something outside of Facebook, not to get too far off on a tangent. You know, Facebook just has a lot of control of what happens on their platform. And I'm really trying to get away from that. But anyway, the cost is only $229 a month, for four months. And when you think about the return on the investment, you could get with that, if you could, if you can learn in that group how to how to grow your practice, and how to get more clients, or even just learn how to streamline your processes or anything like that, it will have paid for itself. And that's the way I've tend to think about investing and things like this. So anyway, you've got a personal invitation for me to join, are to apply. And if you're going to practice of therapy.com/focus group, you can find out more about that. Also, before I get to my my thoughts on this year, this past year 2021, which is hard to believe, or we're almost done with it, love for you to hear from our sponsors of the podcast. And that. And those those two, currently our blueprint health, which is a measurement based platform for private practices, or for those of us in the mental health field. And it's a way for you to measure your effectiveness in your practice clinically. And so be sure to check them out practice of therapy.com/blueprint health, and also therapy notes therapy notes.com are also if you'll go to practice of therapy.com/therapy notes, she can find out more about them. And with both of those blanks, particularly with blueprint health, if you go to practice of therapy.com/blueprint health, you can try them out for a month at no cost. And then with therapy notes, if you use the promo code, Gordon just gr doe and you can try them out for two months for free. There who I use in my practice, and couldn't do without them. So be sure and check them out. So without further ado, let me get to my thoughts and looking back on this past year.
So you know, as I was thinking about this particular episode, and just thinking about where we were this time last year in 2020, the COVID vaccines were just coming out. I don't know if you remember that. But it's hard to believe that's only been a year ago. And I know, for me, I was really anxious to get my vaccine. And particularly because one of the things that I've shared here on this on the podcast here is that my wife has got some significant health issue, she's disabled, she's in a wheelchair, and I have basically she has to have 24 hour care, unfortunately, I'm able to have caregivers here at home to kind of take care of her during the week. And then I just kind of handle the weekends and that sort of thing. But anyway, I was really anxious to get the vaccine, just to really protect her and just to protect our family. And so, this time last year, we were gearing up for that, and I finally got the vaccine, I think and it was either January or February, I believe was February when I was finally able to get it. So just again, reflecting back, just think about all of that. You know, we had an election that was going on, that was a pretty hotbed election, and we're still feeling the repercussions of that. Not to get political. But that's hard to believe that we're this far out from all of that. And it was just a different world back then. You know that in terms of private practice? You know, thinking about all the changes we've gone through over the last two years. You know, it wasn't until, you know, I guess it was in February of 2020, then COVID really hit and most of us in practice, were really scrambling to figure out how we were going to keep our practices going with everything shutting down. And I think fortunately for a lot of us, we were able to make this transition to telehealth pretty quickly. And you know, I think for a lot of us too, I know not even now Still got quite a few clients that prefer to me via telehealth. And so we kind of carry that on. In my own practice where we're back in the office were wearing masks when we meet people at the door. And then when we get settled in our therapy rooms where we're six feet apart, we can't we take our mask off, and all of our staff is vaccinated, and most of us have had the boost for now. So we feel pretty safe about that. But, you know, not to keep harping on COVID. But I think it's going to be with us for a while. And I think in private practice, we just have to be prepared for that. And just being able to, to do all of that.
You know, the other thing that I was looking at with my, with just kind of thinking back over the year, just looking at the different people that I've been able to interview, in my practice, or in my, on the podcast, I'm just as you can tell, it kind of bleeds over back and forth in my mind. But, you know, we've had a lot of interesting conversations around a lot of just a diversity of talk topics, you know, and some of the ones that kind of stand out, for me, are just the importance of having community, I was just looking at some of the different things that we've had here. I know, there was an interview I had in episode number 188, with Leah laner. And Leah and I were just talking about, she has a, she has a, she does consulting as well. And she has a group called the therapist in the attic. And it's really a way for her that she and her group of therapists just really kind of get real with each other. And really just think about sharing kind of the ups and downs of being in practice. The other people that we've talked about is other topics we've talked about within this past year, I'm just kind of scrolling through looking at my screen. As I'm recording this. We've done a lot of talking about planning about retirement planning and looking at, you know, worst case scenario. And I think one of the things that has really come into light over this past year, in the previous year is just, we don't know, and there are I know, there are probably a lot of you out there that have been infected with the virus and it has really affected you in your life. One of the things that I'm seeing more of in my own practice is getting more and more clients that have been affected by the virus. And in fact, I've had one client this past year who was actually on a ventilator and just almost really having like, PTSD type symptoms from just being infected from with the COVID virus. And, you know, the other thing that I want to point point out here, just make mention of, we lost a really good, good person within our field. And that was Roy Huggins, and I don't know the circumstances of his death. But one of the things that I think it got a lot of us thinking about is just what happens to our practices if something happens to us. And I think that's something we need to be prepared for. I had a conversation with Judd Carlton who was somebody I met at the Podcast Movement, Podcast Movement back in, I think it was up golly, kick losing track of time, in October in Nashville. And we talked about retirement planning and private practice, which was episode number 179. But even even at that, you're also not only with retirement, but you also need to think about, you know, professional wheels and that sort of thing. I was looking here to see which episodes those were but you'll go back and look. And we'll have mentions of those here in the show notes, some of the episodes that kind of deal with those, those those topics just about, you know, preparing for Worst case scenario. The other thing we talked about was just being able to kind of update and refresh your practice. I know that one of the things that happened at the beginning of of this past year, is our completely redid my website, my practice website, and I had worked with Daniel fava from create your therapist website to help me with that. And Daniel and walk me through this wonderful process about just redesigning our website. And that was a two part series that was episode 169 and 170 where he did took me through the process about my why around why I wanted to do that with my website. And it's really, we've really again, I've really seen the return on the investment and that our, our website is getting much better traffic. And it's communicating with our clients in a much better way and much more.
It's just much more user friendly. So that was, that was a great topic there that we we explored. Another topic that we we tackled was just looking at how to diversify your income in your practice, you know, one of the things about being in practice, particularly if you're a solo practitioner, is that you can, you can quickly reach kind of a glass ceiling with your practice. In other words, your ability to produce more income kind of gets limited unless you have other ways to create income streams within your practice. And so one of the ways that you can do that is either number one, start a group practice, stop bringing on other clinicians. And, uh, one of the things that I did this past year was I partnered with my good friend, David Hall at Site Maven. And we put together a course called the group practice, outfitter. And you can, there's an on demand, not on demand, on demand, but on autom automated webinar that you can find out more about that through. And if you've got a practice of therapy.com/group, you can access that free webinar and just through that webinar, learn more about the course we put together. So if you're a solo practitioner, and you're thinking about moving into group practice, this gives you kind of the A to Z coursework that you never get in graduate school on starting a group practice all the ins and outs of starting a group practice. So that's one way to diversify your income. And that's a, that's a really kind of a next step for a lot of people is looking at ways to diversify their income and bring in other income streams, particularly if you're a solo practitioner, and your practice is full. The other ways are just to do what we call referred to as side hustles. And those are things like creating courses and products and other things that can bring in income for yourself. I had a conversation with Chris Swinson that was episode number 189, where he talks about self publishing, where he wrote a book and just talks, talks about being able to do some self publishing. The other thing that you can do are creating courses. And I've talked about that and just different episodes along the way. We also had a conversation with Dr. Lonnie chin, and she created an app for tracking your continuing education hours. And that was episode number 196. And so you can go back and check out that. So there are a lot of different ways that you can diversify your income through your practice. And one of the things that I'm just gonna kind of give everybody a heads up here, you know, one of the ways that I have diversified My income is through this product, podcast, and then the various courses and resources that are offered to people. And one of the things that I'm doing in 2022, is I'm kind of breaking practice of therapy off of my practice, it's not to get too far down into kind of the technicality and the business entity stuff, but the practice of therapy is kind of resided under my practice, which is Kingsport counseling associates, P LLC. But in 2022, I'm breaking it off into a separate LLC, and the name of the LLC is just psych craft, LLC. And I'm actually starting another podcast in conjunction with that. My podcast income with the practice of therapy has come through podcast sponsors, and then the courses that I offer. Certainly like things like the focus group, all of those things are ways in which I've been able to diversify my income over this over this over the last several years. And
I'm starting a new podcast is called kindness and compassion, the kindness and compassion podcast. And so I am in the process of getting that up and running. And that podcast is just going to be about helping people just the public in general learn how to use the practices of kindness. and compassion to really increase their emotional intelligence. And also look at the intersection between kind of the psychological side of life's life, our psyche, and the spiritual side of life. And I'm really excited about the able to start this, this new podcast. And so that's coming up in 2022. And you should be able to go to the website, kindness, and compassion.com. And you can sign up to be on my email list there to get updates of when that podcast comes out. So I'm excited to kind of announce it in this, this particular podcast. I've mentioned it in previous podcasts. But anyway, I've had several conversations throughout the year just about mindfulness and using it in your practice. I had episode number 203, with Brett Hill, and it was all about, about mindfulness and how he's kind of taken the concept of mindfulness and applied it to his business. And that's been a really interesting thing to talk about this past year. Also, just one of the other courses that I started this past year. And if you're part of the group practice, outfitter course, you're going to get this inserted in the course, it's already included in the course. But I've also created another course on just accepting third party payers within your practice. And you can hear the podcast episode I did on that in in episode number 204. And then another another topic here is our tenor wrap things up that we talked a lot about this past year or so had a couple of episodes about whereas just licensure portability and practicing across state lines, and I had a conversation with Margarita COSHH. And that was back in episode number 166. But also here more recently, I had a conversation with Kathleen Shannon about that same topic. That was episode number two of six. And, you know, kind of wrapped up the year with my episodes of really, as I mentioned earlier, just a lot of stuff around community. I've had the opportunity to connect with Ernesto says going, Seth is moonbow sorry, Ernesto, I always mess up your last name. But also Kelly and Miranda from designing knee and just a lot of common conversations there around community of building community and being able to connect with people. And back in October, we were able to have kind of an impromptu retreat with my private practice consultant friends, and we just had a great time just talking and connecting. And it wasn't necessarily that we talked a whole lot about business, as much as it was, we just got to know each other. And I think now, that is we are all getting vaccinated and that we're all hopefully getting easing up a little bit with the COVID stuff, although it's, it's here to stay, we're able to reconnect with each other. And that is really, my hope with this podcast as I move into the this new year 2022 Is that we're going to have lots of ways to connect and be be in community because that is so important, just in private practice of being able to have that support. So here's to 2021. I'm holding up my cup of bulletproof coffee. And we are looking forward to being with you this next year. And thanks for joining me on this journey.
Well, folks, that wraps up 2021. As I said, I'm going to be taking some time off to just take a little downtime between during the holiday. I'm looking forward to you joining me next year. I've got lots of great people already lined up and a lot of great interviews. I'm so happy you're with me on this journey. And be sure to follow us and subscribe wherever you might be listening to the podcast. And reach out to me. I love getting emails from folks. You can email me at Gordon at practice of therapy.com. And also I'd love for you to join me for the focus group that's going to be starting in January. And you can find out more about that at practice of therapy.com/focus group. And also, be sure and check out our sponsors of the podcasts, blueprint health. And you can find out more about them by going to practice of therapy.com/blueprint health. And if you use that link, you can try them out for one month for free. And also therapy notes, therapy notes calm. Also, if you can, you can go to practice of therapy.com/therapy notes. And that'll get you there and use the promo code just Gordon gr. D O N, to try them out for two months for free. And so folks, I hope you have the happiest of holidays. And I'm looking forward to being with you in 2021. And there's going to be some new things coming with the practice of therapy. And quick shout out to all of our consultant friends out there who might be listening to this. You guys have just been a big support to me over this past year with all the ups and downs of our lives. And I'm so happy to be able to share. Share that with you all. So take care folks. Hope you have a great week or weekend and we'll talk to you in 2022
You have been listening to the practice of therapy podcast with Gordon Brewer. Please visit us at practice of therapy.com For more information, resources and tools to help you starting building and growing your private practice. And if you haven't done so already, please sign up to receive the free private practice startup guide at practice of therapy.com. The information in this podcast is intended to be accurate and authoritative concerning the subject matter covered. It is given with the understanding that neither the host guests or producers are rendering legal accounting or clinical advice. If you need a professional, you should find the right person for
Unknown Speaker
the
Being transparent… Some of the resources below use affiliate links which simply means we receive a commission if you purchase using the links, at no extra cost to you. Thanks for using the links!
Resources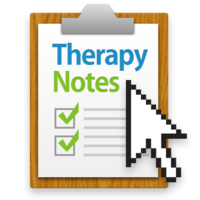 Use the promo code "GORDON" to get 2 months of Therapy Notes free.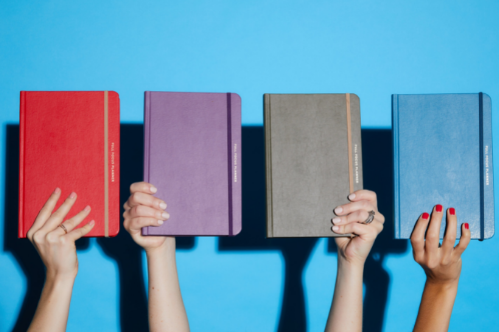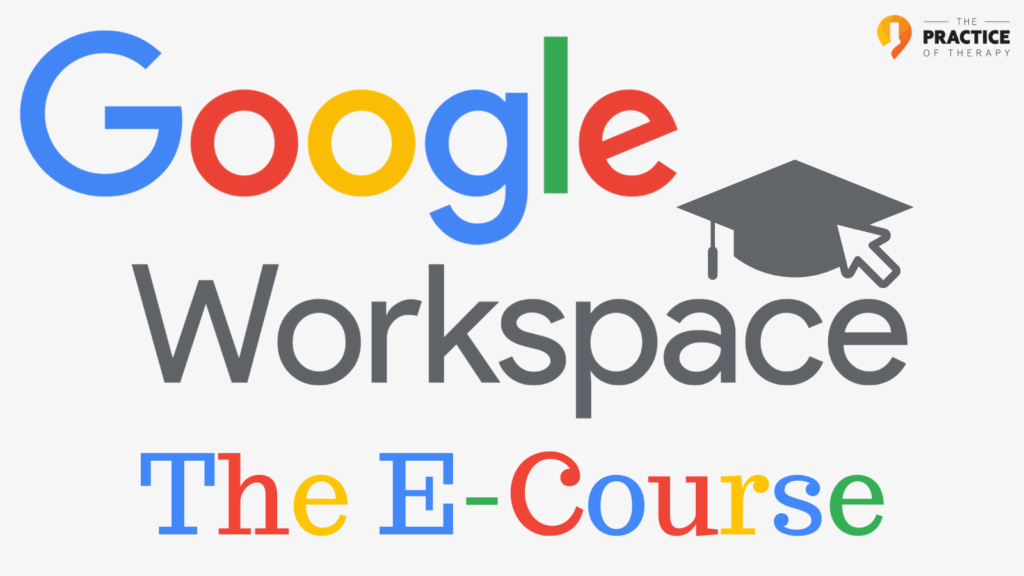 Meet Gordon Brewer, MEd, LMFT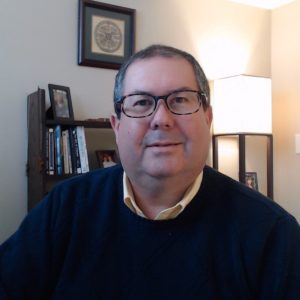 Gordon is the person behind The Practice of Therapy Podcast & Blog. He is also President and Founder of Kingsport Counseling Associates, PLLC. He is a therapist, consultant, business mentor, trainer, and writer. PLEASE Subscribe to The Practice of Therapy Podcast wherever you listen to it. Follow us on Twitter @therapistlearn, and Pinterest, "Like" us on Facebook.