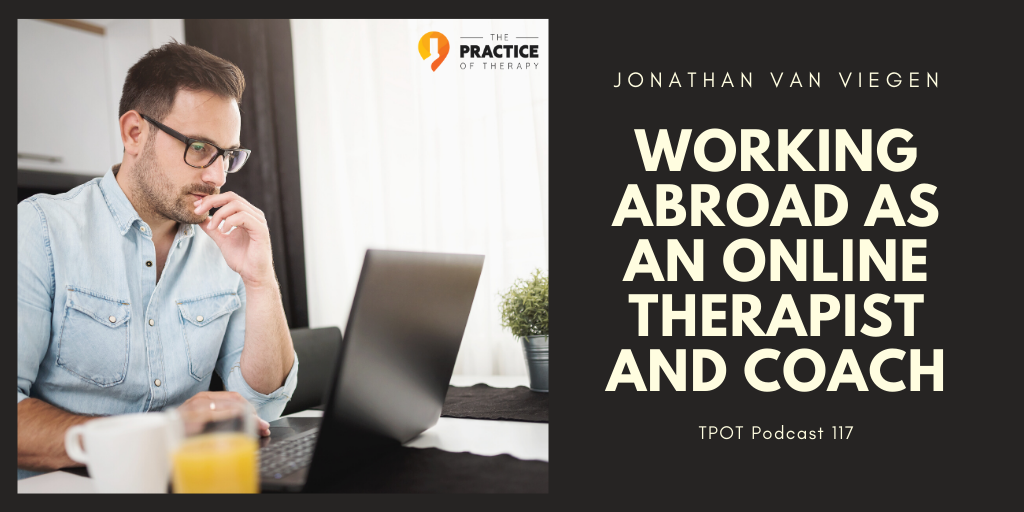 In this episode, Jonathan Van Viegen joins the show to talk about the time and effort it took to start his online coaching and therapy business. Jonathan gives tips on what you'll need to do to start your own online business – most importantly, know your message! Plus, Jonathan reveals his "do's" of online therapy and some common ways to get momentum online. 
Meet Jonathan Van Viegen
Husband, Father of 2, Marriage and Family Therapist, Entrepreneur, and Coach, Jonathan Van Viegen, MA, MFT is the Founder and CEO of the Online Therapist Academy.
Jonathan helps therapists all over the world attract new clients and build thriving online practices so they can do more of what they love to do while serving their clients with passion, integrity, and authenticity.
Jonathan built a successful therapy practice in Canada before selling it all to travel full-time with my family. After transforming his struggling online practice into a 6-figure business, he decided to help other therapists do the same. His therapy website is:
https://jonathanvanviegen.com/
Getting Online Clients
Jonathan would blog regularly and make YouTube videos to get his name out in the open. It took a long time for him to figure out what was going to work. It started to take off and get traction when he was on Instagram. It's about adding value to people's lives and following up with them. Build relationships with your audience and send direct messages. The process is about authenticity and genuine relationships.
Create a Message
Create a message about what you do, how you do it, and who you do it for. Generalities die, and specificity thrives. Find your passion! What do you love to do, and what type of client do you like to help the most? Craft a message surrounding your nano-niche. You only need a couple of hundred clients per year. There's enough market demand out there that you can be really specific. You'll want to be known as a trusted advisor in your niche.
The Do's of Online Therapy
DO your research. Make sure you have the proper licenses to practice.

DO have a goal in mind. You can be both a coach and a therapist if that's your plan!

DO protect your license. Make sure you operate under the necessary authority. 

DO take action. Put one foot in front of the other. You can pay for mentorship – it will be a journey.

DO be consistent. Regardless of how you build your practice, get your momentum.
"Success is going from failure to failure without losing your enthusiasm." -Winston Churchill 
Getting Momentum Online
It took about twelve months for Jonathan to get momentum. Jonathan learned everything himself using webinars and training. Today, Jonathan has three sales calls. People show up to book calls with Jonathan; he doesn't have to go out and find people. It took a lot of work and effort. If it were too easy, then everyone would do it.
Coaching vs. Therapy
With therapy, your client will come to you with the content. With coaching, we go to our clients with the content. We are teaching them skills that will help with their daily lives. We aren't supposed to label our clients – why are we labeling how we assist them? Psychotherapy isn't the be-all and end-all intervention for our clients. We can offer people coaching or therapy – you do not need to mix the two. There is no reason that we can't provide both.
Being transparent… Some of the resources below use affiliate links which simply means we receive a commission if you purchase using the links, at no extra cost to you. Thanks for using the links!
Resources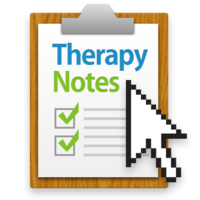 Meet Gordon Brewer, MEd, LMFT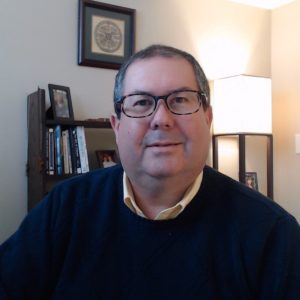 Gordon is the person behind The Practice of Therapy Podcast & Blog. He is also President and Founder of Kingsport Counseling Associates, PLLC. He is a therapist, consultant, business mentor, trainer, and writer. PLEASE Subscribe to The Practice of Therapy Podcast on iTunes, Stitcher and Google Play. Follow us on Twitter @therapistlearn and Pinterest "Like" us on Facebook