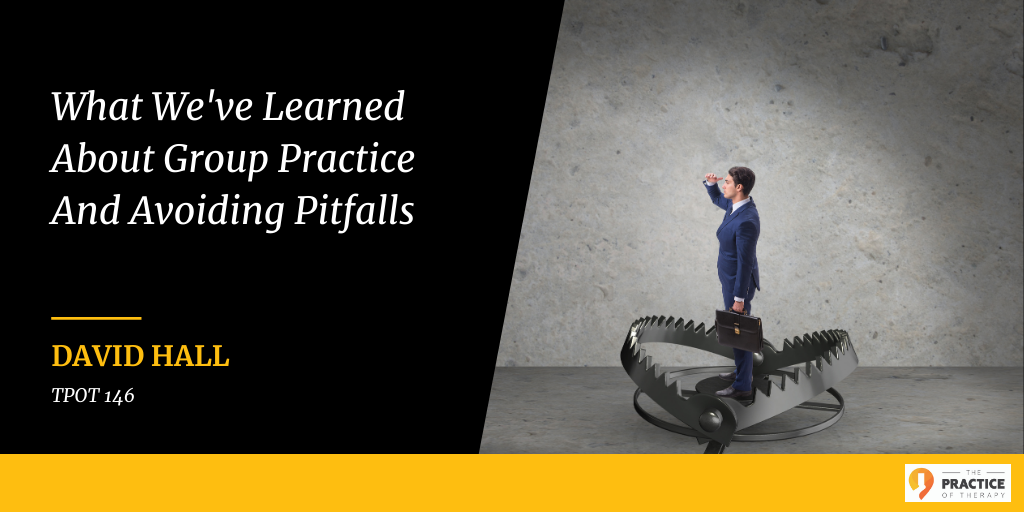 In this episode, David Hall joins to speak about making the transition from solo private practice to group practice. First, think about if you'll add employees or independent contractors to your practice. Then, decide how you will pay them; there are many different structures to set this up. However, you need to know the financial side of your practice before you start paying others. Stay tuned as we talk about keeping it simple and the reasons why you may want to think twice before starting a group practice. Lastly, catch our free live webinar on September 25th: Solo To Group Practice.
Meet David Hall
Dr. Stephen "David" Hall heads up content and creative direction as the "Chief Maven" of PsychMaven. He began his work as a psychotherapist in 2005, and he currently holds clinical licenses in Family Therapy and Mental Health Counseling. He has built up multiple counseling practices in his years as a clinician, first in Georgia and then in his home state of Tennessee. In 2015, he led the start-up of an independent psychiatry clinic, Haven Family Psychiatry, in Knoxville, TN. Dr. Hall maintains a psychotherapy caseload and supervises postgraduate therapists in the practice he leads in the clinic, Haven Counseling Center at Haven Family Psychiatry. 
Transitioning To Group Practice
At one point, you'll realize the only way that you can grow is by doing something different. David realized that he could grow if he brought new people to practice. Do you feel like you can't take on any new clients? Then it could be time to think about starting a group practice. Whether you are thinking about a part-time contractor or bringing on full-time employees, you'll hear about some factors to help you know when the situation and timing are right in our upcoming webinar. 
Most people will start with independent contractors when creating their group practice. However, don't try and be too generous when it comes to paying your contractors. Make sure that you are keeping enough for yourself. You don't want to be paying your contractors from your profits. Most therapists didn't get into therapy to make loads of money. Most therapists want to help people. This idea extends to our employees and contractors. You cannot sustain your mission unless there are margins.
Group Practice Can Be Simple
David made things too complicated when starting his group practice. He realized that he could run a simple practice and be more profitable. For David, this was far less stressful. At first, it was super stressful, and he didn't sleep well at night. When he crossed the bridge of realizing how the practice could be, a huge weight was lifted off his shoulders. Now, David can lead a group of therapists and not live in constant stress. Have a vision of why you want to start a group practice. Don't try and do too much. Learn how to delegate and outsource well.
Why You Might Think Twice Before Starting A Group Practice
Sometimes there can be pressure for what you "should" do. That's not true. If you want to start a group practice, then do it. However, don't start a group practice because you think that's what you should be doing. Some people LOVE their private practice. It can be simple with little distractions; maybe it's your sweet spot. If private practice is a paradise for you, you don't need to start a group practice. It doesn't matter if you're introverted or extroverted; group practice can be right or wrong for anyone. Embrace the trueness of who you are.
Gordon Brewer:
Well, hello everyone. And welcome again to the practice of therapy podcast. And hello again, David. Hi Gordon. Yeah, it's good to have you back. I think it's good to be here. Yeah. I was thinking this morning, you've probably have hit the record for the most repeated guests on the podcast, but yeah, I'm easy like that. Yeah, I know. Yeah. For those of you that haven't maybe listen to past episodes. David was the first person I interviewed when I started the podcast and he it was one of those w which is a good segue into thinking about what we're going to be talking about. You know, lessons learned and mistakes we've made pitfalls that we've run into along the way, but David and I recorded the whole podcast and none of it saved. And so he did it with the back to back. We repeated it, but anyway, better interview the second time. So it was, it was a good run through, so, yeah. So yeah. So David tell folks that maybe don't know you a little bit about yourself and you know, kind of where you are in your practice, private practice journey. Yeah.
David Hall:
Yeah. Happy to as Gordon said we I've been on a few times and so people who are regular listeners may have heard me chat with Gordon before, but again, my name is dr. David Hall. I am a licensed marital and family therapist and licensed professional counselor and practice in Knoxville, Tennessee, which is just a, a little ways from where Gordon is in Kingsport, Tennessee. I, one of my things that takes up a lot of my time is I run a continuing education group for therapists called psych Maven. We can be found at psych maven.org, and we have a lot of resources available currently at the time of this recording, we have a free one hour ethics, continuing education on ethical business practices for therapists, and I've been a continuing education trainer for number of years and something I really enjoy. And I really enjoy the process of talking with therapist on their journey. And along with that I also run a group therapy practice with my wife called Haven counseling center in Knoxville.
Gordon Brewer:
Yes, yes. And one of the things David and I have known each other probably I guess yeah, about 10 years. And one of the things that David and I do, as I mentioned at the intro is that we get together pretty regularly just to chat and just share ideas and talk about things. And one of the things that we have been working on here lately that we're real excited about is really doing some some trainings around making the transition from being a solo practitioner to a group practice because David and I have had well, I'll just go ahead and say it, David and I both have had some nightmare experiences with group practices and just some of the things that we've learned. And so in this episode, we want to just kind of share those things, the pitfalls of all of this and just also talk about our upcoming webinar. That's going to be as this recording's coming out, this'll be out on Monday and the following this coming Friday the 25th of September, we've got a free webinar just around this topic where we're going to do a little bit of a deeper dive into this, then we would be able to hear on the podcast. And so yeah, so I guess maybe a place to start is yeah. So what are, what are some of the pros and cons that you think of David about going into private practice, going into group practice rather? Yeah.
David Hall:
You know, to, to give everyone some more context to this came out of one of Gordon and Maya's regular conversation. What led us to put together this webinar is we were just talking about wanting to collaborate on something and it became, we began to ask like, what is it that we have experienced that we think is worth sharing and, you know, Gordon himself. And a lot of his guests talk quite a bit about the journey as a private practice therapist, but we began thinking about group practices and our own journeys and that, and one of the things just fascinating and, you know, Gord and I were going over some notes beforehand of that. You know, he and I, the both were group practice owners. We have so many different experiences in that of how we currently run our practices, the sort of practices we have, the markets we have our practices in.
David Hall:
And that's really what we're as Gordon st going to do a deep dive on the webinar coming out September 25th, 2020. But but in the pitfalls in the same sort of way, it's been interesting that we've had different sorts of ones and, and, and there's a lot of help in having partners and people you work with that have different pitfalls because you can have, you can have a certain amount of distance and objectivity when we share like, or not, we'll often call each other up. And usually it's just to share ideas and it's usually pleasant, but sometimes we're trying to navigate a difficulty, we'll say there's a difficulty in the nature of being a practice owner. And and we've really, I know I've really grown in that. And one of the benefits of mistakes though, is if you can catch them early enough, but they're things that Gordon I have regularly shared with each other that have been really helpful in each of our practice. I can say for myself, a lot of, I did a big shift at the end of 2019 of moving people from a independent contractors, a 10 99 to w two employees and Gordon had done that earlier. When did you make that?
Gordon Brewer:
Well, I think I I've made that transition in 2018 or started the transition, but fully transitioned over at the beginning of 2013, like you did. Yeah. In Gordon had these,
David Hall:
This template kind of already created when I was doing it later in the year. And it was a huge help. And honestly, the benefit of going through 2020 and because I was able to help support my staff at the beginning of the COVID pandemic. And we were, we went all tele and we've lost a lot of revenue, but I was able to, to apply for a a PPP loan. And I realized that I wouldn't have been able to do that if everyone was still as an independent contractor. And so that was the serendipitous sort of thing that was, that was amazing. But, but I was willing to make that transition cause Gordon was able to share that with me. And I've shared things with Gordon around contracting, things like that, like different ideas that I've, I've done of how I contract with my therapist that he's since adopted. And and even though there, there have been different pitfalls, the benefit of pitfalls I would say is having them early.
Gordon Brewer:
Yes, yes. Yeah. And it said, you know, and the thing about it is, is that I think it's important to have a mindset of, of going into this, knowing that you are going to make mistakes and that you and that's how you learn from, from what you do along the way. You know, so yeah, so one of the, one of the things that, that might be interesting to folks, and we can kind of both share our different stories around this. What, when you made the decision to go from say is kind of a, that David part of his story was his, he was work actually working for another kind of agency or you know counseling practice, a group practice, and you made the shift. And so what was the point at which you decided and how did you make that decision?
David Hall:
Some of it was opportunity was, was laid out before me, by people that support me and encourage me. And so that helped, I hadn't had a nudge in that sense, but looking back, some of it was, it's just, I had this sense where I, I, it reached my ceiling of where I was in the group. It was a group practice I worked for for over eight years. And it was, it was a good experience. I my, my wife, who's a professional counselor, continued to work for the group practice for a number of years after that, until it was our, our collective practice was, was in a good place for her to join. And so now that she and I work in our group practice together, she continued in with the group before. So it was a, it was a good setup and a lot of ways.
David Hall:
And there was, it was a supportive community and had a good referral network. But I reached a point where I realized that the only way I was going to be able to grow was to go out and do something different. Cause I couldn't, I was at a place where I couldn't really see more people and I had no way of also benefiting monetarily in that setting from the reputation I've built up. I had built up a good personal referral network. The group center I worked for, I had a good referral network, but there were a lot of people who were coming because of me. And unless I had a spot, unless I was going to personally see them, there wasn't any way for me to to profit from that. And, and that was kind of, one of the biggest thoughts is I often have the picture of kind of the cascading fountain where there's the, there's the top tier that's really small and that overflows and spills down to a bottom tier that's slightly bigger and spills into a tier under that slightly bigger. And I had the sense that like my, my basin was full and stuff was falling over, but I didn't have any way to catch what was flowing over. It was probably the clearest idea I had in mind of the benefit of bringing on new people.
Gordon Brewer:
Right, right. Yeah. And not mine was very similar to that. I had really reached a point where I had reached that kind of, that ceiling kind of a glass ceiling. I like to call it of realizing I can't take on any more new clients. In other words, I could have, certainly I could have worked into the evening, but I really did not want to do that. And was just really trying to figure out you know, how do I bring on somebody else? I had a person that I had been supervising who was working kind of with me at the time, but really what essentially what we were doing is she was essentially just ranting some space for me, which is, is one model of doing kind of a group practice, but she was operating totally independently. And so I I really looked into also thinking, Oh, I might want to just start a nonprofit organization.
Gordon Brewer:
And so I looked into that and what it would take to do that. And I recognized at that time that I didn't buy, if I had gone that route, I still wouldn't be I still wouldn't be able to be my own boss. I might, you know, become an executive director, but, you know, with a nonprofit, you're going to have a board of directors you report to and all of that sort of thing. And it really also started me thinking about, okay, well my, why, which people hear that from me all the time really understanding what Hawaii and, and I think like you did, David, I really kind of had reached an overflow. And I knew that I was getting the volume. People were calling me all of that sort of thing. And so I knew kind of at that point that if I had other people to refer to, it would be a win, win situation.
Gordon Brewer:
And so the, that was the point at which I formed Kingsport counseling associates and, and all of that. And took the, took the dive into group practice and started out with contractors. And we I can tell you another pitfall that we'll cover in the webinars just about what to pay your people and the fact that I and I know David and I had that conversation of really looking, looking into, I was trying to be too generous. Not that there's anything wrong with being generous, but I was, I was not keeping enough for myself. And, and when I ran my numbers, I realized Oh, I'm actually having to pay them out of what out of my profits and was was losing out. So in other words, clients I was seeing was actually supporting the people that I was had with me. So,
David Hall:
And, and this is a hard thing, I think for a lot of counselors and what keeps us away sometimes from looking at group of having people work for us, whether it's contractors or employees is, you know, we don't want to, like most of us aren't that greedy. Most of us didn't get into the field to make Scrooge McDuck piles of money. We wanted to help people and and that extends to employees and people that work with us. And, and I think there's this fear of, we don't want to seem too miserly or we're squeezing. But what kind of came out of Gordon and Maya's conversations was that there has to be margin that you're not able to, you cannot sustain your mission, whatever your mission is, unless you have margin to do it. And you're not doing any favor to the people that work underneath you.
David Hall:
If you're not having, if it's not equitable in a way that makes it sustainable for you, you have less to give to them. And it also can create resentment. It also can become this underline. And that's one of the most poisonous things to be in a group, a thing, but they're really creative sorts of ways. Know I have a Gordon, I even pay our staff very differently where Gordon works on a more flat rate and mine's based off of disbursement of collections. But I actually have what might seem on the surface, a complex system of like tiers, but basically the more a therapist generates for the practice a month, the higher percentage of that, they keep, I was actually figured out how to put this into a spreadsheet. So it's actually really easy to calculate every month where I just have to put in just gross revenue for any particular person.
David Hall:
And I know exactly where they are and how much they're due that month. But I like that because it, I liked the sense of also incentivizing my employees to give them a sense that they're, that they can read something. And it's I also we're as a practice, continuing to develop things outside of traditional psychotherapy things to do, whether it's intensive retreats or creating online content or resources, because one of the things I always tell my staff is I, you know, I know that you may not stay here forever. And I accept that even though I may want to keep you all around, but I don't want you to feel like you're running out of runway. And once you have the sense that you can grow up. Cause that was, but that came out of my own experience. I felt I didn't have anywhere to grow.
David Hall:
And so I always want to give them a sense to grow up, but going back to, to knowing your numbers well, that's one of Gordon's things that you can't care for people. Well, you can't lead them well, unless you have that down now, I'm not naturally a numbers person. I will say, I am not an accountant minded administrative sort of person. Fortunately, I have a partner that helps me with that, but at the same time, there are lots of ways to do a practice. And there's so many resources available now, just generally in the way of accounting, but also practice specific things for people in our profession that really automate, can make the process of a cheesier. And I think if going back to pitfalls, one of the pitfalls that I had early in my journey of starting a group was I made things too complicated.
David Hall:
I assumed I needed more infrastructure, more things than I actually needed. And one of the great turning points for me was realizing that I could run a much simpler practice and be profitable in fact, be more profitable. And for me that also the path was I was far less stressed. Cause how I did practice initially really stressed me out and caused me a lot of sleeplessness and a lot of stress. And, but when I crossed my bridge of realizing that of how practice could be for me, it was this huge weight came off and I felt like, okay, I can do this. I can lead a group. I can provide a place to nourish and grow other therapists and not live in constant, you know, oppressive stress all the time.
Gordon Brewer:
Right, right. Yeah. And I think that's you know, I think it, again, going back to something I said earlier is really having a good, a good vision of why you want to do a group practice of what that, what that's like. And I think one of the things is, is that one of the pitfalls I think of running a group practice as well is, is still trying to do too much as you would, as a solo, a solo practitioner. I mean, doing it all, answering the phone calls, all of those, all of those kinds of things have really learning to delegate well and learning how to, to outsource well is something that I w I would really recommend for, for everyone. So, yeah. So, so David, what would you, what would you say would be maybe some reasons somebody wouldn't want to go into group practice.
David Hall:
That's excellent. Thing to think about, I think you no listening to this. I think sometimes there can be this pressure of, well, this is what I should do. If I've been a therapist for a certain amount of time, if I have good referrals, like I should do this. And no, like it's fun if you want to do it. And if you feel that and feel about fits in your vocational, your professional vision, it could be a lot of fun. But I think of a colleague and friend of mine here in Knoxville, Steve Wyatt, he's a psychologist and element team, and he has his solo suite. You know, it's in this office complex, he's got this little waiting room and his own office. He doesn't have any reception support. Doesn't have he just by himself. And I remember years ago I was meeting him for lunch and I was first time I had been to his office and I'm sitting down, we're eating at his office at Steve Reed.
David Hall:
Are you okay? Do you like this? He goes, Oh, I love it. I mean, he would see seven, eight, nine sessions a day, but for him, he was very introverted. He had this sort of, he'd liked the lack of distraction. He loved the simplicity and for him, that just where it was his sweet spot. And for someone like that, you don't need to be doing a group. And if you're listening to this and the idea of what I just described to you for my friend, Steve, if that sounds like paradise to you, then you probably don't need to do a group. I think what people can get confused about. And Gordon, I were talking about this before the call is, it's not just, if you're an extrovert, like I am very extroverted, but Gordon's pretty introverted. In fact, we were doing one Workday fairly recently, and we were going through so many things.
David Hall:
I'd driven up to his office in Kingsport. And I looked at him, we'd been going for, for about six hours. And I said, is your introverted tankful? It's about full, like, you can embrace, you can be an introvert, you can embrace that. And you can be an extrovert embrace that. And group practice can be right for you. But I think the, the, the pitfall or the, the people that should, and if you're really content, if you're really content being somebody else's employee, if you're really content like don't, you don't have to challenge that contentment. Most of us are going to be in that, that thing right now to counter those, something that you haven't asked. But I think a misconception that a lot of people have about the, of why they shouldn't is that they don't have enough experience yet, or they aren't like they aren't, they haven't arrived.
David Hall:
They aren't established. And that's probably one of the biggest misconceptions I would really want to highlight to anyone listening to this is that you don't have to be that far down the road. You know, a person that Gordon, I really enjoy Pat Flynn from smart, passive income podcast. One of the lines, he says a lot that I really enjoy is people want to learn from someone just like them. And for if you're licensed, I think I would say that if you're, you don't even need to be a supervisor yet, you don't even need to be that level. You might be in a good place to, to provide, even if you can't provide supervision to provide a place for pre-licensed therapists to work and live and thrive, and it can be really great. So I, I answered two questions there. Right.
Gordon Brewer:
Well, right, right. And I think one of the things I would add to that is that there are a lot of folks out there, a lot of therapists and counselors that don't necessarily aspire to own their own business, but would really be perfectly content working for somebody else. And I think that those are the, you know, to create an opportunity for those people is is something that I think is, is we're thinking about. And so you know one, one, I think one myth or whatever is that if you set up a private practice and you get people working for you, they're just going to leave when they get full or something that could happen. But but, but still like it, I think there are a lot of people I think about one of my my lead therapist for it, with my group, Krista, you know you know, I haven't, I've asked her, I said, have you ever thought about going out on your own? And she says, Nope, this is, I don't want to do that. I like all this stuff you're doing for me and I will stay right here. And so that's a, yeah. And so
David Hall:
I think what's hard for a lot of us is we assume that other, if you're an entrepreneurial therapist, you assume that everyone's like that. And in truth, most people aren't entrepreneurial of, of any sort. And, and that's okay. There's nothing wrong with that. You know, I think really embracing kind of the, the trueness of who you are is important that you need professional attorney, but in the group practice I worked for, there are people that have worked for that practice, still work for that practice. They've worked there for 20 years and they're content, they love kind of what it offers. They love the stability and the predictability. And and you know, again, I think that goes to the, if you're that sort of person doing a group doesn't know, you might be the sort of person that wants to encourage a friend of yours, who's entrepreneurial to start a group and you go work for them.
Gordon Brewer:
Yeah.
David Hall:
But, you know, and I think another misconception that may keep people from doing is they look around, depending on your community, you may look around and be like, well, there's this, there's this group, or there's this group. They're all you think about the other group practices in the area and be like, I can't compete with them. And you don't, we're not, we're not, you know, there's, there's at this point, I don't think there's any place in the United States or anywhere in the world that has enough mental health services. There's always more people to go to therapy. There's always more than what people need and a full therapy caseload. Isn't that much compared to other things I've worked in a, in a medical practice has been my first journey and in private practice was a psychiatry group. And one of the things I quickly learned was just the proportion of how many people we need to see to be full is way different.
David Hall:
You know, the average, primary care physician, if they're full time, we'll have an average of like 1200 to 1500 active patients. People that they're caring for, that, you know, they'll come in every six months or once a year. But that's what it is. If you're a therapist, that's doing an average of 25 sessions a week, which is pretty full time, and let's say half people, you only see every other week. I mean, you're still only seeing under 40, you only have 40 people that requires to keep you completely full. Right. And even if you're in a small community, there are 40 people that are 40 couples or 40 families that aren't receiving help that need it, and that aren't being served by anybody else you're seeing out there. And so there's always space for more.
Gordon Brewer:
Right. Right. I think one of the, one of the compelling things about group practice though to switch gears a little bit from pitfalls necessarily is is really thinking thinking about well, I think one, let me back up, let me rephrase that. One of the pitfalls that I think that people run into is they don't have a clear understanding of the type of lifestyle they want for themselves. And I think most of us go into private practice, have something, has something to do with our lifestyle and being able to have the freedom of setting your own schedule, setting your own hours and that kind of thing. I think one of the pitfalls that people can run into is they don't have maybe a clear understanding of how having a group practice does change your lifestyle. And that you're, you, you're now not only responsible for yourself, but you also have these people that are reporting to you or contracted with you or whatever that you're dealing with. And so I think when people, a pitfall would be that, that people you do have to have a sense of being able to manage others well and be able to direct others.
David Hall:
Yeah. And, and one thing I would add to that Gordon is in, cause this is something I tell people, particularly people that are looking to come to work for me, I'm a horrible manager. And in previous startup experiences where I took on too much, that's something I, I came to the conclusion that I'm a horrible manager and I don't like doing it, but I do feel confident about is leading and the metaphor in differences. I can, how I talk about the differences, a manager, somebody who's coming behind people and kind of pushing them forward and a leader, somebody who's out in front and saying, kind of follow me. And, and I'm, and we need both. We need, you know, aspects of both and depending on the practice, but I'm very much, and it means different things for my employees. Like my employees have a lot of autonomy because I don't want to, I have certain expectations we have, and we've set certain automatic boundaries in place to make sure notes, get done, to make sure that people are following appropriate procedures, but I'm not good at staying on time.
David Hall:
And for me, that was my freedom to realize the practice didn't have to be about that. But to something that you were kind of getting at too long, this is the benefit. Like I love 2020, and COVID really threw a wrench in a lot of cool stuff I'm planning for this year, but I'm still planning to do like have plans to put in like a little gym slash fitness center in our office. We've got like a group room that we're setting up that hasn't gotten to be used yet because of limitations that COVID is created. But, and we've talked about the group room also had like a projector and a screen and we were talking about, Hey, we can do movie nights. And for me, like, I enjoy those community things. One of my favorite moments of last year was our Christmas party. Cause we'd had a good year.
David Hall:
And as a joke, one of my staff members asked if we could go to Ruth Chris, she didn't think I'd say yes, but I looked at the numbers and it had been, and I thought, yeah, we're going to do this. And she was, she was mortified. She was excused so far. I'm like, no, I go, this is my decision. This is what I want to do. We got a private room. We, we like, we set up, like I created a trivia game where we played on teams and moves trivia for each different people in the, in the group. And we had an amazing time. And that was one of those moments. I still look back at pictures and, and for me, that's what, that's the big, that's one of several big payoffs for having a group. I love that sense of community. I love having that sense and having the sense that what I'm doing provides that community for people.
David Hall:
It's not about that. I know everything. I'm just, you know, I tell people like, I'm not the shepherd in this situation. I'm just the first sheep in line. Right. And it means that a Wolf comes I'll probably get eaten first, but I'm not like I'm not, I don't know everything, but I'm in the one that's willing to kind of step in front. And by me willing to do that, it gives other people a space to, to develop and grow and, and, and not just because of what I'm giving him, but just because they have the space to do it because we have a practice because we have clients coming in because people are making a living. And that's just, so I find that so rewarding and it's a big pay off for me.
Gordon Brewer:
Right. Right. Yeah. And I think it's the, the other thing too, is you, you, as you alluded to was just the sense of community when you have a group practice of really I know for me, the people that I've got working for me, I've developed fairly close relationships with. And and like you said, giving them an opportunity that is gives them a lot of autonomy in their schedules and being able to, I think that's one of the biggest at least for my practice, one of the biggest selling points is you set your own schedule. I mean, you, you determine when you're going to see clients, when you're going to take off all of that sort of thing, and you don't have to run that by me. I just think to know what a, you know, total number of people you saw at the end of the month. And so yeah, so that's, that's, that's been a big thing for me. So, so David, I guess I want to be respectful of your time and, and just thinking about the, thank you about this, what are, what are some parting thoughts that you would have just around this is if you're listening to this
David Hall:
Beforehand, go to the webinar and, and registered that's Gordon will probably have a link for that in the show notes, but that will be live with Gordon. And I are
Gordon Brewer:
Right as the 25th. As a matter of fact, you can use the URL, a practice of therapy.com/solo to group, and that will get you there. And that you'll be able to register for the webinar. It is a limited number of seats. So be sure and be sure and sign up. And even if you're not able to eval able to join us on that day, sign up anyway, so you can get access to the replay. That'll be, yeah.
David Hall:
Yeah. If listen to this after we will have repay available for certain amount of time and that'd be the biggest takeaway. Cause the big thing Gord and I are going to get into is just kind of the, all the different steps of considering group practice. And we really want to take the time to dispel rumors. Like it's not, we don't want to say it's easy, but it is easier than you think most of us want to make it more complicated than it really needs to be. And it feels really intimidating. But if you are in any level of place where even if you're just like you are, you've got an office suite, you rent and, but you're only in there four days a week and you know, a group doesn't have to be five. People could be have you, you contract with one person, who's working to get their full license.
David Hall:
And they're full time at a community mental health place, but they want a place to be able to do some, some outpatient, some some, some community, some counseling outside of the, the services they're working in. And they just want to use your office on Saturdays or Fridays, and you're not using it like that could be group. And it's not that hard. It's not, it's not that it's easy. But I think for most therapists I talked to, it feels so daunting, overwhelming. You know, I was talking to a friend of mine who recommended that exact same thing to her that she's someone who's going, she's an LPC. She's getting back into practice after a break of several years, she's got a beautiful office rented out, but she has it full time. And she's only looking at three, four days a week. And I told her, I'm like, she's, she's already incorporated getting a contract person in there. She goes, I can't do that. She goes, I'm not. And she, she referenced one of the larger practices in town. Like I can't do that. I absolutely can't. Yeah. Like you absolutely can. And so I guess that is what anything want to take away is like, if you have any inkling check out the webinar, because we'd like you to be able to see, like, you may not be at that time in your journey, but you, but I think for a lot of people hearing this you're much sooner than you.
Gordon Brewer:
Right. Right. And, and David tried, you can it, for a lot of people that know, just getting into group practice sounds complicated.
David Hall:
And that there's a lot of the whales, but David and I both can tell you if I can do it and he could do it, anybody can do it. So, I mean, yeah. So I mean, it's just a, yeah. As is people hear from me all the time, I've learned a lot of stuff the hard way. And that this is our opportunity in a way just to kind of give back, say, okay, this is what we've learned from our experience and how we, how you can do this. And, and it'd be be something that you'll never regret regret. So yeah. So, well, and if other plug, if you check out if it's anywhere close to when this recording came out it should still be up. But if you go to my website, psych maven.org one of the free things we have right now is actually it's an ethics CE hour, but we cover business things for people in private practice.
David Hall:
One of the big questions I get is fee disbursement and fee splitting because there's a lot of ethical restrictions in that. And so how do you set up a practice and pay your employees in ways that are ethical and legal? And so a good chunk of that, about half hour of the hour long thing, we do talk about that. And we also talk about ethical considerations for advertising, but it's specifically geared for people in private practice. So even if you're just a solopreneur and want to continue that way check out the free ethics course we have. And it's like maven.org. It's a good course. So yeah, and again, all of this, all of these links will be in the show notes and the show summary and be sure to check out David's website as well, psych maven.org. So thanks again, David, for being on here and and suggesting that we do this, I think this was a, is really good timing. Thank you, Gordon.
Being transparent… Some of the resources below use affiliate links which simply means we receive a commission if you purchase using the links, at no extra cost to you. Thanks for using the links!
David's Resources
Resources
Meet Gordon Brewer, MEd, LMFT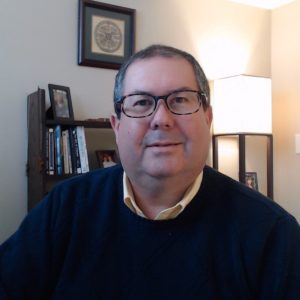 Gordon is the person behind The Practice of Therapy Podcast & Blog. He is also President and Founder of Kingsport Counseling Associates, PLLC. He is a therapist, consultant, business mentor, trainer, and writer. PLEASE Subscribe to The Practice of Therapy Podcast wherever you listen to it. Follow us on Twitter @therapistlearn, and Pinterest, "Like" us on Facebook.