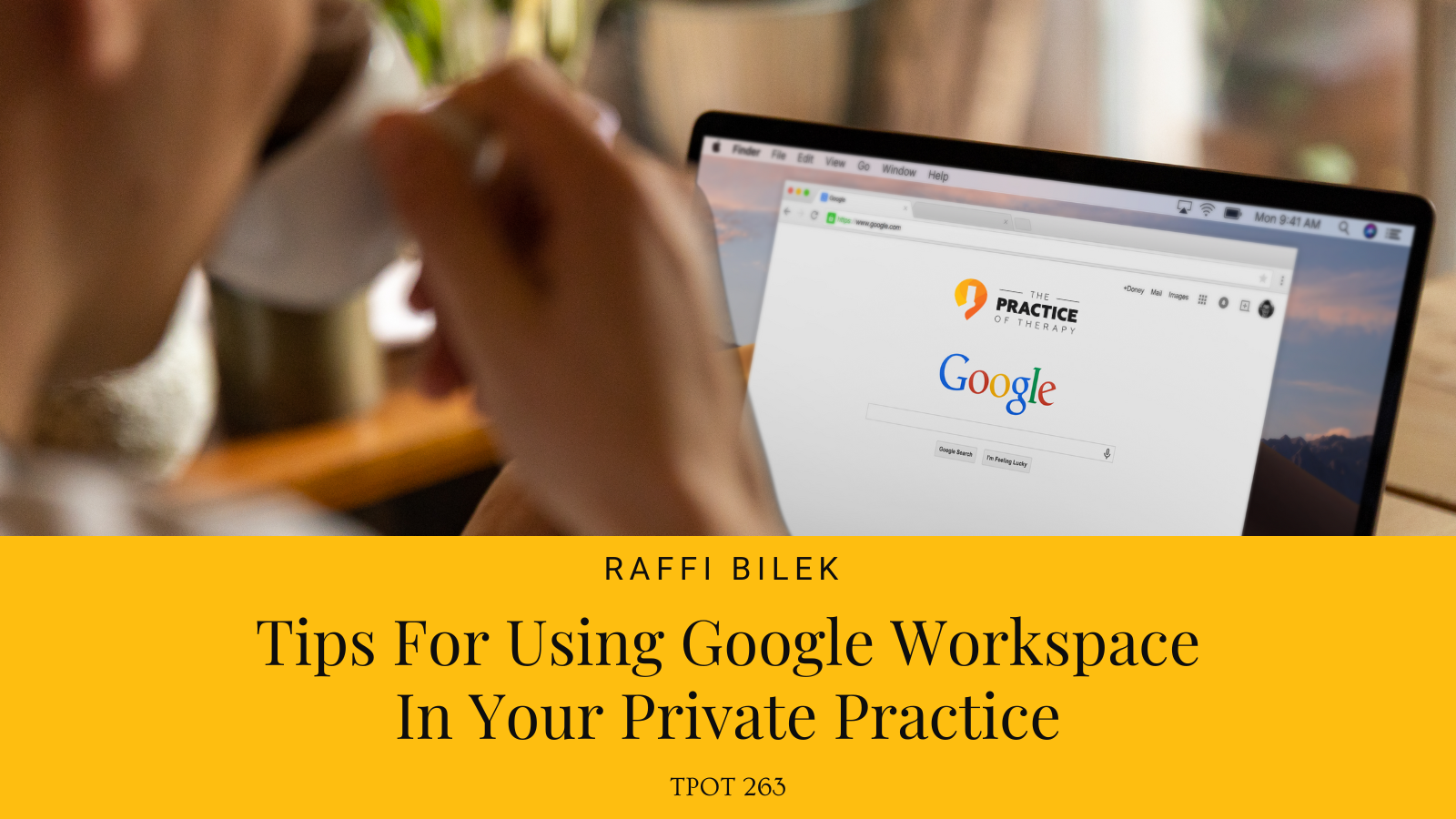 Raffi Bilek, the creator of WorkspaceEHR.com, joins the show. You shouldn't have to pay a fortune for EHR features you never use; that's where Google Workspace can come into play. Raffi is passionate about teaching people how to use Google Workspace for their private practice. He explains how and why he uses Google Workspace as his EHR system. Plus, Raffi gives all sorts of tips and tricks around using Google Workspace, how to set it up for your private practice, and other add-ons that could be useful in conjunction with Google Workspace.
Meet Raffi Bilek
Raffi Bilek, LCSW-C is the director of the Baltimore Therapy Center and of the Abuse Intervention Program for Montgomery County, MD. He loves working with couples and does not particularly love working with HIPAA, but he's happy to be able to help his friends with it. He also really likes playing Scrabble.
Using Google Workspace as Your EHR System
Raffi uses Google Workspace for everything in his private practice; he uses it as his EHR system. Everything is coordinated through Google Workspace. For Raffi, there wasn't value in investing in an EHR. Billing insurance is a big reason why you may need an EHR. Raffi has a cash practice, so he doesn't feel the need to have an EHR. Google comes along with a HIPAA-compliant telehealth platform, Google Meet. He gets everything that he needs for about $18 a month. When starting a practice, saving money can be a total game-changer because, in the beginning stages, it avoids the upfront cost of an EHR.
Jotform and Google Workspace for Client Intake
Raffi uses Jotform because it helps him automate a lot of tasks. The amount of time it saves Raffi in his business is excellent. Gmail is great for client communication, and Google Voice is a HIPAA-compliant phone system. Google Forms are also compliant with HIPAA; Raffi would also use Google Forms as his way to collect information from clients. Then, all that information gets stored in Google Sheets. Plus, all that information gets saved in his Google Drive. Without Jotform, you may be unable to automate all the work involved with getting your clients set up for your practice.
Do You Need to Encrypt Your Emails?
Gmail and most servers encrypt their emails using TLS, the standard security system. A tiny percentage of backwater email systems don't use this standard security system. If you were to email somebody without encryption, that's a HIPAA problem. So, it's good to have an encryption add-on to your Gmail. However, it is not strictly necessary for HIPAA compliance; you can be compliant without it. Raffi's system costs six dollars a month to encrypt his emails.
Setting up Google Workspace as Your EHR
Raffi created the website https://www.workspaceehr.com/ to help people learn about using Google Workspace as their EHR. He has videos on how to set it up; plus, he has a package where he can set it up for you. EHRs have a payment system, and so far, Google Workspace has not set up that type of system. So, Raffi uses Commission Buddies for credit card processing. Raffi has put in a lot of work to piece together his Google Workspace EHR. That's why he put all that information on his website to help others use Google Workspace.
Raffi Bilek
Okay. Hi, this is Rafi bellick. Happy to be here on the podcast, we're looking forward to talking about Google, Google workspace, and all the fun things you can do with it to help your practice.
Gordon Brewer
Well, hello, everyone, and welcome again to the podcast. And I'm glad to have with me today Rafi bellick. And so, Rafi, as I start with everyone, tell folks a little bit about yourself and how you've landed where you've landed and kind of your private practice story.
Raffi Bilek
Sure, yeah. I landed where I landed pretty much by accident. Just kind of I have a small group practice now. And I totally fell into that. I moved here to Baltimore, what does it know, eight, nine years ago, and I opened up shop as a solo practitioner. And I also had a full time job at the time, which I still have. And so I was working part time on the practice. And then I got I couldn't handle more clients. Because I wasn't, it wouldn't seem like a full caseload. And I was like, Oh, gee, I, I gotta help some more people. So I guess, like, I should hire somebody. So I did. And then all of a sudden, I had a group practice and didn't even know it. And then we got full, they're like, my guys aren't gonna hire somebody else. So I did that. And so now I'm managing things in a way I never really dreamed of. I never saw myself as a business owner. But here we are.
Gordon Brewer
Awesome. Awesome. That's, I always love hearing people's stories and not fake. You know, people either go into private practice kind of intentionally, but also, I like I've heard from you and several other people and just kind of did it. As my daughter used to say she when she was little, I did it on accident. So so I know one of the things you really how you and I connected Rafi was through the Google workspace for therapists Facebook group that you've been really active in. And I know that you're using a lot of the tools of Google workspace. In your practice, you want to just kind of walk us through how you're using it and how you kind of landed on that?
Raffi Bilek
Yeah, sure. Well, so I landed on that, again, by accident. I mean, I knew I had to get a business email address I didn't want to use you know, Rafi is awesome. therapy@gmail.com. So I got myself a domain, Baltimore therapy center.com. And then I got an email, and then I just started putting everything on there. Like I use it for everything. And pretty much I use it as my EHR. I, I just keep my notes in Google Docs. And I, you know, I send out emails from there, and everything's just really coordinated through there. And I've been a fan of it. And I looked over time at the different EHRs. And I just never really saw the value for me. I know, for some people it does. And certainly, I think one of the biggest reasons for that, for that, for me would be, you know, if I took insurance, which I don't, but billing insurance, obviously was a big thing. And you know, I know a lot of EHRs will do that automatically with a click of a button. And that's wonderful and great. I'm a cash practice, and I don't need that. And so many of the bells and whistles, you know, I never need it. You know, Google comes along with a HIPAA compliant telehealth platform, Google meet, you know, I get everything I need for six bucks a month. And that was for me, like one of the big motivators was like, why would I want to pay lots more, I'm going to pay six bucks a month for everything. So now I'm spending a little bit more per month with some of the bells and whistles. But I tell people, when they're starting up as a solo practice, you really can get everything you need for six bucks a month. And that's the other encouraging way to start with. When you're starting with one or two clients, it really feels a lot safer not to be having a major expense on the HR side.
Gordon Brewer
Right, right. Yeah. And I think you're, I think you're exactly right. And I think kind of a delineation there. I know I did an episode A, it might have been last year, just about comparing using Google workspace to having an EHR. And I think you're exactly right, kind of the delineation, in my mind, is if you are an insurance based practice, you're really better served by having a dedicated EHR, because Google workspace isn't really specifically for therapists. But by having the paid Google workspace account, you're exactly right. You can make it HIPAA secure, and you get the BAA, which is what one of the big things that you need, in order to make it HIPAA compliant or HIPAA secure,
Raffi Bilek
right. I'm a bit of a HIPAA nerd. So I made sure to be to be on top of all that. And it's really quite easy with Google to take care of that. Although, of course, as you probably are aware, you know, HIPAA compliance is not checking a box. It's a set of behaviors and making sure you're doing things. Right. It's a different conversation. But yeah, it's definitely, you know, very easy to accomplish with Google workspace.
Gordon Brewer
Right. Right. And I think, yeah, you know, one of the things that, you know, I've met and not only in my the course that I have, which is hopefully going to be I'm going to be revamping it here soon. But the Google workspace for therapists course I spend a whole lesson on HIPAA. And just for people to understand that, because I think one of the things that I like to call it is I think a lot of times people have HIPAA anxiety. And, yeah, and I don't think that that's necessarily, they don't have to necessarily worry about that. Certainly, you've got to put some things in place. But it's not, not as I don't think it's as what's the word I'm looking for? Think it's as big of a task, as a lot of people will realize it is
Raffi Bilek
right. But there is a lot of information and a lot that goes into HIPAA overall. And so it definitely is daunting. I ran a workshop called your no judgement, Introduction to HIPAA, which was basically about getting people to understand you can get pretty HIPAA compliant without a lot of efforts and a lot of anxiety. And so I agree that, you know, getting in there, it's a hard step to take. But once you're once you're in getting things to a place where you're decently compliant and feeling good, it's not so hard at all.
Gordon Brewer
Right? Yeah. And I would think at the core of it all really is what we do as clinicians anyway, and that, particularly in the mental health arena, is where we're bound to confidentiality. And that's, that's really the the crux of HIPAA is keeping, keeping people's info for information private and protected. Yeah, yes. bases. Yeah, yeah. So if you don't mind, Rafi, walk us through kind of how you've got your platform kind of set up with using Google workspace and, and what that looks like. And also, I know you're using another kind of add on or little thing, it's not necessarily a little thing, but it's a great tool, and that's job forms. You've got that integrated as well, but walk us through just kind of how you've got things set up.
Raffi Bilek
Sure. So I'll start with the job. Well, I picked up job form, because it helps me automate a lot of tasks because I'm very happy about. But that is another, it used to be a small expense, now they obviously raise the price along with everybody else in the world. So it's going to be a not insignificant expense. But the amount of time it saves me at my station in the business is really nice. But so even without that, you know, you have your, your Gmail, that you probably want to have any ways to communicate with clients. I use Google Voice, too, for a HIPAA compliant phone system. Again, you don't need that that is another extra expense. But you can use, especially if you're a solo practitioner, you can use your cell phone, you know, don't get into the weeds of all the HIPAA stuff with group practices right now, we can get there later. Yeah, so I have Google Voice, which is a small extra expense. And I have people emailing me, I have a forum that you can use a Google form, I used to use Google form on my website, as a contact form also complained, they'll email me Call me whatever it is. And then I run them through my, you know, the spiel, here's what we do, which like, you know, we do this, would you like to be a client, so it wants to be a client, I, in my practice, I take a payment up front, that avoids a lot of no shows. And then we send them paperwork, which is, again, I used to use Google Forms. They just type in all that, you know, check off the boxes, read the Terms of consents, fill in their name, that gets sent to me. And it's stored in Google Sheets, that's where it stays. It's, it's easy enough to I used to just, you know, click on that printer printed out sort of to a PDF, and then save it there and Google Drive again, you know, as a matter of a couple seconds. And then I have a folder for them for that client, where I'll just write notes and a Google document. So it's all fairly straightforward, you know, a couple of different pieces together. Again, with job forms, I'm able to automate a lot of it Google without job forms, you can automate some of it, but there's a little bit more manual doing. But again, it takes a second here a second, now you send somebody an intake form, you know, they click a link, or you have a link on your website. And they fill that out, and it goes right into your system. And it's really quite nice and straightforward.
Gordon Brewer
Yeah. Yeah. So so how, how was it that you learned how to do all of this?
Raffi Bilek
Wow, that's a great question. Let me think about that. How did I, I can't I think just trial and error bumping around. I mean, using Google Documents wasn't, you know, there's no learning curve, you open up a document and you type in it. And that's just what I started doing. I was like, Well, hey, that's, that's easy. It doesn't cost me extra money. When I started doing that. And, you know, I looked into some of the legal questions I might have had, you know, in terms of like signing it and stuff like that. And I found out that there's really no issues of Legal Compliance, and using that, and so this is why I did you know, Google Forms, again, is really fairly straightforward. If you're very, you know, tech phobic, it might be a little bit daunting, but once you get into it, it's really, you know, point and click, and just putting together a form. It was, it was really simple I that was, you know, I was just going for simple, understandable, cost effective and just sort of did itself.
Gordon Brewer
Yeah, I think I think you're exactly right. I think one of the one of the things that can happen is we can make things really complicated for ourselves, doesn't need to be,
Raffi Bilek
I always wondered why people were going through these hoops, you know, to look, you know, simple practice there and ask whatever they worked for folks at different stages, but like, you know, for some people were starting up and how do I do this was simple. How do we do that? I just never understood why we needed to go there. For me, when I started, I just, I just use Google Documents and Google Sheets and all that stuff. It did what I needed. And I felt so good about, I know how to use this. It's simple. doesn't cost a lot extra money. So there's that's just how I always saw
Gordon Brewer
it. Right, right. Yeah. Yeah, it's, for me, it was pretty much the same way. When I first went into private practice. I was using Google Docs pretty much exclusively and then. And then as I mean, Google, Google workspace, it was called Google, Google something at work or something back then. And then it went to G Suite. So that's, that's how far back I'd go with it. But yeah, and so really, and then really solving the problem of the URL with your with your email. Being able to use my my practice URL, Kingsport counseling.com, for my it within Gmail was, was a big kind of selling point for me. And the other thing, other thing we need to probably need to mention, and I know this is something that you've, you do, and I think everybody has to measure their comfort level on this, but you also use a third party add on for Gmail, that does the true end to end encryption with emails,
Raffi Bilek
right. So there's a lot going on with that. The truth is, in my opinion, this is going to become obsolete in the near future, right, just to give a quick run through email and HIPAA, I sort of written a blog post about this to clarify for people because it's kind of confusing, but, you know, Gmail, and most email servers, encrypt their emails using TLS, which is the standard security system. And they all know, 90% of them, I think, use this this TLS security, which is good for HIPAA compliance, but like a very small percentage of backwater email systems, don't use it. And if you were to email somebody without encryption, without them asking you to do that. So that's a HIPAA problem. So to avoid any possibility of that happening, it's good to have an encryption add on to your Gmail, I maintain it is not strictly necessary, HIPAA compliance, you can't be compliant without it. But again, the system I use is $6 a month per user, which is really again, not a big cost, especially if you just sold over six bucks a month. And it takes nothing at all out of like, there's no extra buttons, there's no extra anything. Unless somebody is using one of the non secure email systems, they'll get a message hey, click here for an escrow email. But for most of the emails, nobody notices anything. You know, so there's a couple of systems like that luxify PowerBox, I just found Lochside to be just cheaper. I mean, they do basically the same thing. Do that. And so I think, you know, it is worthwhile as easy. And I just think that's a good way to go.
Gordon Brewer
Right. Right. Yeah. So as you I know, one of the things too, that you've done, Rafi has put together some systems and courses and that kind of thing for people. Just kind of sharing, sharing what you have put together. You want to say some more about that.
Raffi Bilek
Sure, yeah. I mean, I put this site together, workspace ehr.com, to where you learn about using workspace as an EHR. And again, I kind of just fell into that, because I was using this and people were interested in people wanting to know what I did. So I put up some videos about how I set things up. I have a package where I do it for people just because some people don't want to bother with it. It's really, it's fairly straightforward. And I like to help people with this I have some blog posts about the different aspects the email part of forms, collecting payment, that's another thing that you know, the EH the formal EHRs will do nicely for you is that is the payment system. But they also there's a premium for that right, they charge a higher rate than other options you can get. So I just use a third party, a credit processor, which is lower cost than anywhere else I found and I love this company that I use called commission buddies and they have just incredible customer service. And so I just I'm very happy again, I you know, I've definitely pieced together my system and I show people how I've done that on this website. And some people just want to automatic and are willing to pay the premium For not to have to think about the different pieces. And I understand that I was willing to put a little bit of extra work to put it together myself. And it cost me a lot less, you know, over the long term that that comes down to something significant.
Gordon Brewer
Right, right. And you make a very good point, one of the things that, I think, at least some of the conversations that I hear from people, like on the Google workspace for therapist, community on Facebook, one of the things is I think people have to recognize if they want to use Google workspace as an EHR, there is a lot of setup you need to do on the front end to get the systems and processes in place that you want to use. And it's not quite, it's not a plug and play kind of thing like you would find with with an EHR. So you have to have a little bit, you have to have a little bit a little bit of tech savvy, it's not that complicated, at least, if I figured it out, I think most anybody else could figure it out. But some people are just totally intimidated
Raffi Bilek
by that. 100%, I think that if somebody is starting just a solo small practice, the amount of input energy is really very low, you know, just email, you know, check off a box with a HIPAA compliance, which again, does a video to show you how to do that easily. And then, you know, open up a Google document, it's, you know, if you're setting up a group practice and have more systems, you need to set up. Yeah, there's some setup work. But I think, you know, for folks who started like, I, they're just like, Okay, here we go, I'm just, I'm just opened up shop, I don't think that it's really, it's hardly a barrier, you think savvy or not, if you can use Google, then then it's really straightforward. And I think it's a great way to start off, if you're gonna switch your whole group practice over to it. And yeah, there's definitely a lot of setup that will go into it. But again, it's manageable. It's not, it's not terrible,
Gordon Brewer
right, right. And I would say, for, at least for my practice, I use for some of the insurance based practice with my practice, and I use kind of a hybrid system we use, I like to think of it as we use the Google workspace for, you know, most of the bit kind of the business side of things. And that is just with our email, you know, in Office documents, being able to use the Calendar, Google Calendar, which I love, all of those kinds of things are, are really great for our in office use, but kind of the clinical side, because we are sending off insurance claims and that sort of thing. We use therapy notes for that. But one of the things nice about Google, Google workspace is that it integrates well with a lot of different applications. One, one in particular, is that for me, I've got on my phone like Google Calendar, and I've got it integrated with my therapy Notes, Calendar, it just, I can't make appointments through Google Calendar, but I can look at it. It shows me what appointments I have with people come up on the calendar in a in a secure way.
Raffi Bilek
Right, I use Google Calendar, I have a virtual assistant who has access to all the calendars have all my staff and could just see at a glance where the open spots are and plug people in. Yeah, just to talk about JotForm for a minute, maybe, you know, just like Google Calendar. And I, you know, I used to be doing a lot of things manually in terms of sending out emails and passing things around. And it just came to a point where I wanted to automate. And the truth is, you can do more automation in Google. That's my next frontier is I'm learning Google Apps Script, which allows you to tinker around on the back end, that is definitely not for everybody. And certainly not, not for most therapists. But a lot of there's a lot of power, you can, you can go into the hood, there will the job form. Again, it's fairly straightforward. Now I use a form on jot form, someone fills out their initial their payment for this session, and they automatically get an email with the information they need location link, cancellation policy, etc. And then they have the link to the intake form. So they click on the intake form, and then they fill that out. And that shows up automatically in Google Drive. And then the therapist gets an email, Hey, this, this person has filled out their intake, the VAs got an email, so just everything gets passed around very automatically. And I have to think very little about it. So that has become a little bit of an expense, but sort of at this stage in the game for me, you know, there is enough cash flow to justify such an expense and certainly the time that it saves me because great. So I've been a big fan of JotForm as well and I've been telling people about it. But now I think that the minimum level for HIPAA compliance is $99 a month. So you have to be at a certain level with a certain size of your practice to feel like that's worth it. You don't have to have that forever user mind you like an EHR, you just have to have that for whoever is tinker around back now. So maybe you if you're gonna make forums and then your VA if you have one. So It's not for everybody. But again, for me, it was a justifiable expense. And I think people get to their own level where that becomes needed and wanted.
Gordon Brewer
Right, right. Well, well, Rafi, I want to be respectful of your time. And I know we could probably spend all day talking on this topic, but could we? Could we? Yeah, yeah. Yeah. Yeah. So but tell folks how they can get in touch with you. And if they want to find out more about your Google workspace EHR stuff, and that sort of thing.
Raffi Bilek
Yeah, sure. So my workspace stuff is at workspace. ehr.com and I'm info at workspace ehr.com. So people can find me there. My regular practice is Baltimore therapy. center.com. So you can poke around there, see how the forums are at work out on the on the on the website. And that's where I'm at.
Gordon Brewer
Now. All right, and we'll have links to all this in the show notes and, and all of those kinds of things for people to access it easily. So well. Rafi enjoyed our conversation and I hope that we can reconnect again here soon.
Raffi Bilek
Looking forward. Thanks, Gordon.
Being transparent… Some of the resources below use affiliate links which simply means we receive a commission if you purchase using the links, at no extra cost to you. Thanks for using the links!
Raffi's Resources
Email: info@workspaceEHR.com
Resources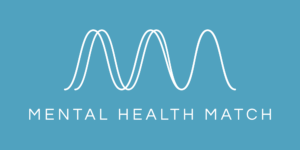 Meet Gordon Brewer, MEd, LMFT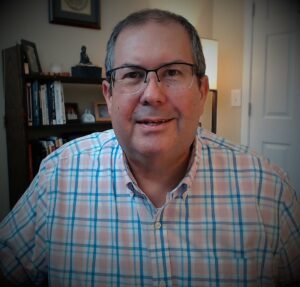 Gordon is the person behind The Practice of Therapy Podcast & Blog. He is also President and Founder of Kingsport Counseling Associates, PLLC. He is a therapist, consultant, business mentor, trainer, and writer. PLEASE Subscribe to The Practice of Therapy Podcast wherever you listen to it. Follow us on Instagram @tpotpodcast, and "Like" us on Facebook.