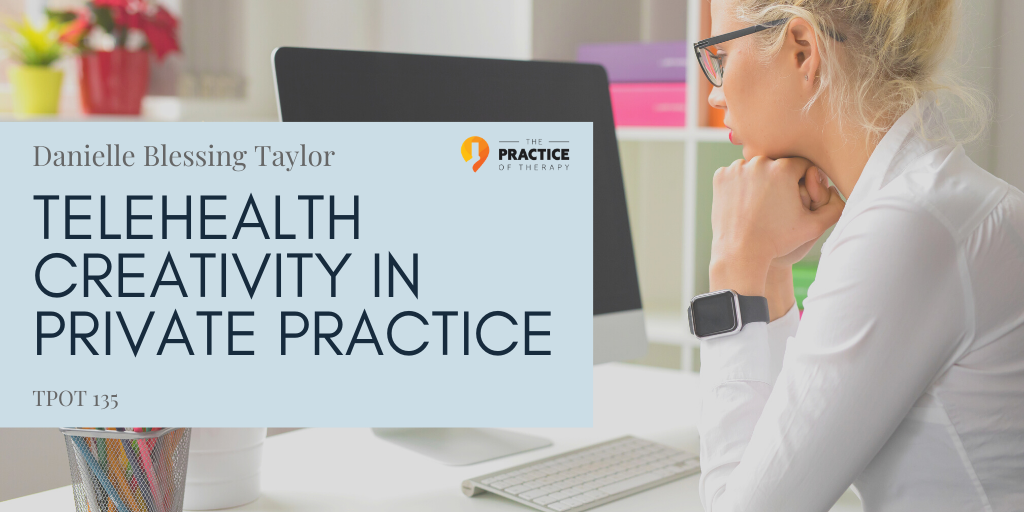 In this episode, Danielle Blessing Taylor reveals her creative avenue for telehealth. Before COVID-19, Danielle was already utilizing telehealth services for her clients. So, COVID-19 wasn't as much of a shock to her therapy business – essentially nothing changed! Danielle describes how subleasing an office can save you loads of money, and she also gives her telehealth tips and tricks. Tune in later as Danielle and I speak about working with couples and high-risk patients virtually.
Meet Danielle Blessing Taylor
Danielle Blessing Taylor is a Licensed Marital and Family Therapist in DC, MD, VA, and PA who has been providing therapy since 2010 and has built her ever-growing private practice which was created in 2015. In addition to specializing in Telehealth, she also specializes in helping individuals, families, and couples to cultivate healthy relationships. She helps people to make sense of their past and create healthy changes for a happier life within themselves and in relationships with others.
Starting Your Private Practice
Danielle uses her EHR as the base for her practice; it is straightforward. It has everything you need like scheduling, billing, and all of that. At first, Danielle started off having an Excel spreadsheet, and her husband would track how much she was making. It just became a headache. Danielle says to set up your LLC or sole proprietorship to keep it separate from your personal stuff. When tax season comes, it's easier to look at your business credit card and bank statement. Then, write it off from there.
Telehealth Tips
Danielle shows private practice owners how to position the camera at the top of the screen and put their head at the top of the screen. That way, it looks like you're making more eye contact. If the internet goes out, Danielle encourages therapists to restart their computers and update the browsers. Also, clearing the cache in the browser and updating the actual computer system will help with any audio issues.
Danielle gives a tips and tricks sheet to her clients for the initial set up, which also explains how to troubleshoot if they have issues. Also, think about where you will be practicing therapy virtually. You need to be comfortable at home in a private space, where nobody can hear you. Do not be in a moving car. Danielle says it's important to know where your clients are. If the client is in a different place, you need to be licensed in that state. Especially in the summer, clients will be on vacation all over the place, and not even realize that it will affect their therapy.
Telehealth Is The New Normal
Gordon was surprised how smooth the transition was for telehealth. However, some clients did not want to do it. Gordon is seeing 1/3rd of his clients online. At first, telehealth can be uncomfortable. Therapists are used to seeing people in person. It's a little weird not being able to see people from the waist down. So, Danielle has started asking specific questions on her questionnaire. For instance, now, Danielle asks: do you have any physical limitations? Sometimes, you can't even tell if someone is in a wheelchair when you're talking online. Telehealth has become second nature for Danielle. Plus, her clients are so open when they are in the comfort of their own home.
Couples' Work in Telehealth
Knowing your client's names is essential. You have to keep addressing each person by name because they won't be able to tell who you are looking at. Couples' work in telehealth can be challenging. Not being able to move around puts you in an interesting position. A therapist can only get so loud. So, Danielle uses telehealth to her advantage. For instance, she will ask one of the partners to go in the other room and calm down. Having another place to cool down in isn't something you can usually do in the office.
Higher Risk Clients in Telehealth
Danielle says that higher risk clients need someone in person that they can also see. Someone needs to be monitoring this person, especially if they have severe depression. A few of Danielle's clients have been suicidal. She cannot call 911 when she is in a different room than them. So, you have to find the right emergency number to call. Plus, it's essential to have current emergency contact numbers up to date. Seeing an actively suicidal person on telehealth is a liability.
Consent Forms
Danielle built in her telehealth consent form into her other paperwork. There is a separate section on technology and everything else the client needs to know. There is a clause where Danielle encourages them to be sober during therapy sessions. Also, there are crisis numbers in the forms too. Basically, Danielle adds anything a client should know about telehealth into the paperwork she already needs to give out.
Subleasing An Office
Danielle blocks off a week every couple of months and rents the office by the hour. It is the same office every time, as long as they have the same rent situation, Danielle will keep renting out that space. Having the same space every time she speaks with clients helps them feel more comfortable and familiar with telehealth. Plus, it helps have a balance between in-person practice and telehealth. Essentially, Danielle has created a hybrid practice.
Gordon Brewer:
Well, hello everyone. And welcome again to the practice of therapy podcast. And I'm so happy to have with me today. Danielle blessing Taylor, who's another fellow marriage and family therapist. And so welcome Danielle.
Danielle Blessing Taylor:
Yeah, thanks for having me.
Gordon Brewer:
Well, I'm glad you're with me and I'm glad you connected with, because I love as we were chatting before we started recording, I kind kinda love the model that you're using in terms of how you're providing services for people primarily through telehealth, but I'm anxious for people to hear kind of the other little twist to how you see people, which I think is exciting. So as I start with everyone, why don't you tell folks a little bit about your private, your private practice journey and how you've landed, where you've landed as a, as a clinician?
Danielle Blessing Taylor:
Yeah. Yeah. It's been an interesting journey and I feel like I was pushed into it at the beginning. I felt like I wasn't ready, but I, I looking back, I needed that. So I worked for a group practice after working in residential facilities and schools and community mental health. I worked in an agency, then I landed in a group private practice, which was really great. And they ended up kind of downsizing and encouraging me to start really my own practice from there. And that was in 2015 and I felt like, Oh, I wasn't ready. Cause I had graduated school in 2012. But they really encouraged me that I had really great supervisors who I'm still in contact with. And they, so I, I had a good amount of clients when I started which was good. And I was insurance-based, which I love because it keeps the flow going.
Danielle Blessing Taylor:
And then I started on, my husband, got a job in California and we were living in DC at the time and that's where my clients were. And so we were me and my husband were thinking, well, how can we take this practice? Like, can I use Skype or FaceTime or how can I keep this going? Cause I had such a good base. And then I looked into how to do it ethically and HIPAA compliant and all of that and the state regulations. And so we moved to California and I kept all my clients, but then couldn't see anybody physically in California, one because I knew I was not going to stay there forever. And I didn't want to start with clients, but also because the regulations are, if you see a client in California, you have to be licensed in California. And there's a lot of hoops to jump through in California.
Danielle Blessing Taylor:
And so I just kept everyone and kept coming back because he had to come back for his company anyway. He was based out of DC. So I would see clients in person every couple of months. And then I just kind of kept that going. We were there for a couple years and then came back to Pennsylvania last year. And so I still do that. I take the train Amtrak, usually up D C or down to D C and just see people in person every couple months to keep it broken up and to keep that connection going.
Gordon Brewer:
Right. Right. And I think you said you sublease an office when you do that.
Danielle Blessing Taylor:
Yeah. Yeah. Yeah. And because I've made those connections in DC. I now have those which are really great. And so I can, the clients go to the same location every time and they've been doing that for years. And they, yeah, they can meet me in person. Some I encourage people to at least meet me once, but a lot of PR a lot of clients just prefer to keep going and telehealth. Cause it's easier with kids and community now they have to, but
Gordon Brewer:
Yeah. Yeah. So you're one of the people that when, when we made the mad scramble, when COVID-19, he had to switch over to, tele-health nothing really changed for you then.
Danielle Blessing Taylor:
Yeah. No. And then, and I've just been helping people, other therapists learn how to do it because I've been doing it for so long. It's like second nature. It's really just teaching them what I know.
Gordon Brewer:
Yeah. Yeah. So, yeah, so that, there's a good, good question. What are I guess maybe what are your tips around doing tele-health that and again, I'm sure people are curious about platforms that you're using and those that you use and yeah. So if you don't mind just kind of walk us through what you, what you like to teach people.
Danielle Blessing Taylor:
Yeah. Yeah. Well I use simple practice. I love simple practice. It's very simple. But it's just, it has everything scheduling and billing and all of that. At first I started off having an Excel spreadsheet and my husband was kind of my numbers guy and he would help me put the equations in and track how much I was making. And I was still taking insurance or tracking each insurance company and all that. And it just became a headache. And so getting like a, you know, electronic record system was good. And then I just help people, you know, keeping it separate. So setting up your LLC or sole proprietorship or escort, and then keeping it separate from your personal stuff, because when tax is common, it's easier to just kind of look at your car at your credit card and bank statement and just kind of write off from there.
Danielle Blessing Taylor:
And just like tips and tricks, like how to position the camera at the top of the screen, put their head at the top of the screen. I encourage them. So, you know, so it looks like you're making more eye contact and troubleshooting tips. Like if internet goes out, you know, encouraging them to restart their computer redoing re updating the browsers is really good updating the computer, which is something I didn't realize a couple of years into my practice. I was wondering why I would randomly have, you know, no sound or something. And it was like clearing the cache in the browser and then updating the actual computer system. I realized I had all these updates hadn't updated in years and just little things that people wouldn't think about.
Gordon Brewer:
Right, right. Yeah. So it, it, with on the, on the client side, how do you kind of prepare your clients for doing tele-health if they've never really done it before?
Danielle Blessing Taylor:
Yeah, well, a lot of it's in the paperwork, so I give them SimplePractice kind of gives them a little tips and tricks for which I forwarded to them of, you know, how, how to get the initially set up, but then also how to troubleshoot if you have issues. And then just encouraging them to be comfortable at home in their, a private space, as long as nobody can hear them. And just not in a moving car basically, and just knowing where they are getting the location every time and you, and I'm sure, you know, you can recognize their background and if it's different, just asking where they are and making sure licensed in that state. And sometimes they don't realize that. So what I do is I have a policy where the, even though it's in the informed consent that you, you have to let me know. I mean, it's really human nature to not. And so they'll show up in, you know, Mexico or they'll show up in Arizona and I'm like, Oh, well, we have to end the Sasha week. We can't start the session. And I just look at the the regulations and I have a policy where I, I let them kind of do that once and then from there without a charge or anything.
Gordon Brewer:
Right, right. Yeah. Yeah. Those are the, those are things that we really have to you know, the, particularly if, if we're seeing folks within the United States, we have to be, I guess, mindful of those, those various regulations. I know that there are some, some therapists that work, but mainly with ex-pats that are living abroad and that's a different, that's a whole different area that I think a lot of times clinicians could could tap in on in terms of having a practice that deals with, you know, those, those types of clients. And so I think that there's a lot of opportunity with telehealth in general. And as people have heard me say before, I think it's going to really get to become much more of the norm. I know, even now, even my, in my practice, when we switched over to, to tell a health
Gordon Brewer:
It was I was really surprised at how smooth the transition was, particularly for the clients. There were some clients that didn't want to do it, which I understood. But I think even now we're saying, I'd say even a third of my clients, I'm still seeing online, even though we've, we've transitioned back into the office. But that might change as we're recording, as we're recording this here, the end of June with the cases starting to spike again with the COVID-19. So yeah, so was, was setting up the business model that you have with recognizing tele-health. Was that something that was intimidating for you at first? Or was it was it something that just seemed to come naturally?
Danielle Blessing Taylor:
Yeah, I think it, it was uncomfortable at first. I don't know if you felt the same doing tele-health it's like, it's, you're used to seeing somebody in person and their body language and everything. So it's a little weird not being able to see them from the waist down, but eventually got comfortable with it. And I started adding things into my questionnaire that I wouldn't have thought about before. Like, do you have any physical limitations or, you know, cause sometimes you can't even tell if somebody's in a wheelchair because there looks like they're in a chair. Or if they have, I have, you know, clients who have muscle issues and you don't see them walking in, so you don't see that they have a problem with that. And that is related to their self esteem and their issues. So I asked a lot of those for them to let me know if they have any fixed physical ailments, but yeah, at the beginning, that was uncomfortable. Not knowing all that. And then just getting used to talking to them online, but now it's such second nature. It's I find it so much easier because they're more comfortable, you know, in their bed, in their pajamas, wherever they are just so much more open and less sterile and yeah. Right.
Gordon Brewer:
Yeah. Yeah. How's it working for you? I know you do couples work as well. How does that, I know that there have been I've heard from other therapists that just say it's difficult to do couples work doing telehealth. What, what are your thoughts on that?
Danielle Blessing Taylor:
Yeah. well having to know their names is very important too, because you can't just look at somebody and talk to them. Like you have to keep, keep, you know, addressing them by name when you want you to them to talk or when you want their opinion. So that's something that I, I always keep in mind, but then it can be a challenge if they start escalating or they, I mean, it's different when a therapist can kind of stand up or move towards the front of their chair or something or make some sort of gesture, but for not being able to do that, you know, it, it puts you in an interesting position because you're not like on the same level as them and the computer sometimes is lower. So it changes the dynamic and so they can get louder and you can only get so loud or you don't mean not that you want to match their butt, but I've used that as a positive too, because modeling, you know, being able to calm down and encouraging them to go into the other room, which is different, I think, than in person, because you can ask them to step into the waiting room, but there's really no other place for them to go to calm down when they're in the office.
Danielle Blessing Taylor:
So a lot of times one of them will go take a walk and we'll I'll talk to them after they've calmed down in each of them. And so separating the couple.
Speaker 3:
Yeah.
Danielle Blessing Taylor:
But I mean, it can be, it can be a challenge and then couples are the challenge in general. Cause it's double the work, double the stuff, Any issues. But I haven't found tele-health specifically to be.
Gordon Brewer:
Yeah. Right, right. Yeah. And so I guess another issue that comes up for people and just thinking about some of the logistics around telehealth is how do you, how are you handling or how do you handle maybe higher risk clients that are maybe you're concerned about somebody being, having suicidal ideations or that sort of thing, or just really worrisome, depression, that kind of thing. What have you found that's helpful with dealing with those types of clients?
Danielle Blessing Taylor:
Yeah. Well, I always recommend that they have somebody in person that they can see also like a psychiatrist because somebody, I feel like needs to monitor them, especially if they have self harm behaviors or, and if they have severe depression, they have trouble getting out of the house, you know, having therapy in your house while it can be comfortable and you're meeting them where they're at like that person's centered approach, but you all, they also need to work on getting out. So seeing somebody in person, but I've had that situation where I've had somebody, you know, a couple people who have felt suicidal and having to you can't call nine one one when you're, you know, in a different room than them because the police will shop at your house. So you have to kind of get the police department number and the emergency, the mobile crisis numbers in every area where the clients are. And it's broad because you can't just pick one in DC. It has to be like towards their neighborhood. And so having that and making sure emergency contacts are up to date, a lot of times couples will put each other as their emergency contact. And then you don't realize that until you need it. And you're like, Oh, you know, I call they're both, you know?
Gordon Brewer:
Yeah, yeah, yeah. And I think probably too I know kind of the, kind of, one of the ethical standards around telehealth is, is not to see folks that are actively suicidal. It's just yeah. It's just too much of a liability and a risk for that.
Danielle Blessing Taylor:
Yeah, yeah. Yeah. It's interesting though, because sometimes I've found that out later and transitioning them to somebody in person after they've already built a relationship and sometimes be more detrimental.
Gordon Brewer:
Right, right. Yeah. And so maybe even using telehealth as a form of making the transition. Yeah. Yeah. So it's tricky. Yeah. So what, what are some other things that you you've kind of figured out about having the type of practice that you have that maybe others aren't aware of?
Danielle Blessing Taylor:
I think like using the environment is really important. Like being able to like whatever their goal is. So if their goal is organizing if they have a boarding pattern or they have an exercise, like they're not exercising or they're not moving or they're depressed and they're not getting out. So for people like that who are more isolating and staying inside, especially during this pandemic having a session, you know, sitting outside on their front porch, at least 16, the sun or people who need to move, you know, having a session on an exercise bike, or you know, parent people that have trouble organizing their stuff and they keep putting it off and putting it off and they have piles of stuff everywhere. It's like, okay, let's go to that pile right now. And we're going to process through feelings before, during and after yeah, just using whatever's around them. And then you also get to see, I always encourage people to look at what is around them, like the, their hygiene, their decor, or even can tell a lot about them any, you know, patterns of what they're eating. Like you can tell sometimes you don't realize somebody is, you know, always eating McDonald's or whatever is going on and they don't mention that in therapy until you see it.
Gordon Brewer:
Right, right. Yeah. Yeah. Yeah. And so with your, with your consent forms and all of that sort of thing do you, how do you have that organized for your practice? Yeah, I just build it into the
Danielle Blessing Taylor:
More content cause I don't, I feel like there's already a lot of forms, especially when you sign up with something like an electronic record system, they have to have, you know, something learning how to access the client portal, learning how to access the messages and all of the billing and all of that. So I've put it, I'll just put a section in there on technology and all the things for them to pay attention, to encouraging them to be sober during sessions at home. A lot of people, you know using substances cause you're at home and it's a little more comfortable and we want their raw self to work with that. And just having troubleshooting things in there, having crisis numbers in there just everything that, you know, if we, if I wasn't in the room with them, for them, it's important for them to know.
Gordon Brewer:
Right, right. Yeah. So is it I'm taking it that this model that you're working on in terms of seeing folks maybe once a month is what I'm sure there are lots of advantages to that. And I love the idea about subleasing an office just specifically for that. Do you use typically just block off one or two days to do that per month? Or how does that work for you?
Danielle Blessing Taylor:
So I just block off a week, usually every couple of months and and I will just, just rent the, by the hour, so whatever, whatever I use.
Gordon Brewer:
Right. Is it the same place every time? Or do you mean?
Danielle Blessing Taylor:
Yeah, yeah, no, it's the same place as long as they have the same, you know, rent situation and hopefully it lasts through this, this pandemic, but yeah, it's just the same place and the clients like that, it's more comfortable, they know where they're going each time.
Gordon Brewer:
Right, right. Yeah. Well, that's a, that's such a you know, I had not thought of that idea about you know, making that balance between having an in person practice and a telehealth. And you've really kind of created a, I guess I would call it maybe a hybrid practice, which I love one of the, one of the blog posts that is probably one of the most downloaded that you're to you've, you've caused me to think about how I need to update that blog post now of I'm really kind of thinking about unconventional ways of providing services and of course having a totally online you know, practice, I was going to say, sorry, I get off on these tangents, but it's one of the most read blog posts that I've got on the website and it's just business models for private practice. That's how I tried to outline just some different ways to provide services that are beyond just the traditional, you know, face to face, but in chair, you know, in front of in person kind of thing that requires, you know, some higher overhead for doing it that way. And then with you know, now with telehealth, we can do it. And like you said work from home.
Danielle Blessing Taylor:
Yeah. Yeah. And I've thought about that in hiring, because I'm at that point of hire, I'm going to be an employee and it's, I really want to keep that model of having somebody see people in person. It also really, I feel like it gets more clients too, because it, the fact that they know they can see you at least once and meet you. I mean, I feel like that's, it's just more of a turn on, then you're only going to see me online in another state. So knowing that the therapist is at least in licensed in that state and able to see them in person at least every couple months.
Gordon Brewer:
Right. Right. So, yeah. So that's exciting that you're going to be adding a clinician to your practice. How did you come to that decision and yeah. And you're going to be hiring them as an employee, which I know that's always a big big question that people have, whether they have a contractor versus an employee. So how did you make your decisions?
Danielle Blessing Taylor:
Oh, it has been a process. So the past, I would say six months, I've been really thinking about it because I've, I've had a waiting list of people that call and that I can't physically take anymore because I like to cap myself out at 25 at the most, but even that's a lot for me. And so I want to be, it's like, what can I do with, how can I help these people instead of just turning them away? So I originally thought I wanted to do a 10 99 and then I'm very ethical and by the books. So I contacted lawyers in DC, which is where the, the LLC is. And and they encouraged me that laws are changing now with 10 99 that there's this ABC law. I don't know if you're familiar, but it's not necessarily valid in DC, but they, a lot of practices are getting in trouble because their clients are going after workman's comp or, or unemployment.
Danielle Blessing Taylor:
And then when the IRS kind of reviews their practice, that they're kind of being treated as an employee because, and then the biggest thing is, cause I was like, well, how is that? Because they're doing their own thing. I'm not controlling them, they're controlling their own hours, but they are very, I talked to multiple lawyers and they say the same thing that it's, when you were doing the same thing that you're hiring someone to do, like it's a main stream of stream of practice. Like I'm a therapist I'm hiring a therapist. So because of just that, that it's seen as an employee. And then also like I've listened to your people that you've had on talk about going from, you know, 10 99 employee and you, and all of that, that people seem more invested in the company and I can have meetings and I can encourage them to, you know, just professionally during their telehealth visits. And I could, you know, we could have case consultation, we could just, it could be a lot more personal.
Gordon Brewer:
Right, right. Yeah. And I think it's yeah, no, that, that's kind of a trend that I'm seeing or hearing about is that a lot of people are just because of the various state laws. And I think, you know, if you're in the, the kind of, what I've noticed is is that if you're in the Northeast, which are kind of in that category, it's, it's more to have contractors because of the state laws and that sort of thing that are, whereas in the Southeast or in the Southern States, they're a little more relaxed, no black say, I guess you could say that just about how you do your hiring and that sort of thing. So it's a little easier to have contractors, but I think you like it, like you said, Daniel, you really have to weigh the weigh the benefits and the, you know, the downside.
Gordon Brewer:
And, and I think even, even though it's more paperwork and more money, more that you have to do with employees in the long run, I think it just people are just much happier all the way around when you do it that way they feel valued. Right. Right. So, well, Danielle, I know I want to be respectful of your time and just bit your willingness to be on the podcast. Tell folks a little bit more about how they can get in touch with you. And I know that you're doing starting to do some consulting as well with other therapists. What's the best way for them to get in touch with you?
Danielle Blessing Taylor:
Yeah. well email, so dbTaylor@mymfts.com or my website, my mfts.com. And yeah, if anybody needs help learning about telehealth or how to open a practice or anything, I do some consulting and helping them, whatever path they're going down to help them with that. And then also with hiring in DC, they're hopefully going to be licensed DC, Maryland, Virginia. So if people have clients that need therapy in those areas or Pennsylvania, just let me know, see what I can do.
Gordon Brewer:
Awesome. Awesome. Yeah. That's a great URL by the way. You were lucky to get that by mfts.com. Yeah. Yeah. That's, that's great. That's that's my goal is to have that marriage and family therapist. Yeah. Awesome. Awesome. Well, thanks again, Danielle for joining me and look looking forward to seeing how your journey goes and hearing more from you. Thanks so much.
Being transparent… Some of the resources below use affiliate links which simply means we receive a commission if you purchase using the links, at no extra cost to you. Thanks for using the links!
Danielle's Resources
Resources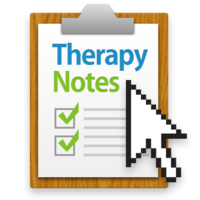 Meet Gordon Brewer, MEd, LMFT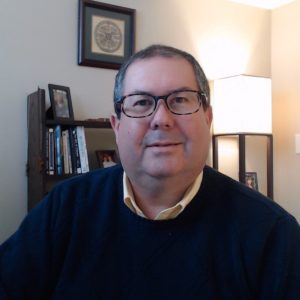 Gordon is the person behind The Practice of Therapy Podcast & Blog. He is also President and Founder of Kingsport Counseling Associates, PLLC. He is a therapist, consultant, business mentor, trainer, and writer. PLEASE Subscribe to The Practice of Therapy Podcast on iTunes, Stitcher and Google Play. Follow us on Twitter @therapistlearn and Pinterest "Like" us on Facebook