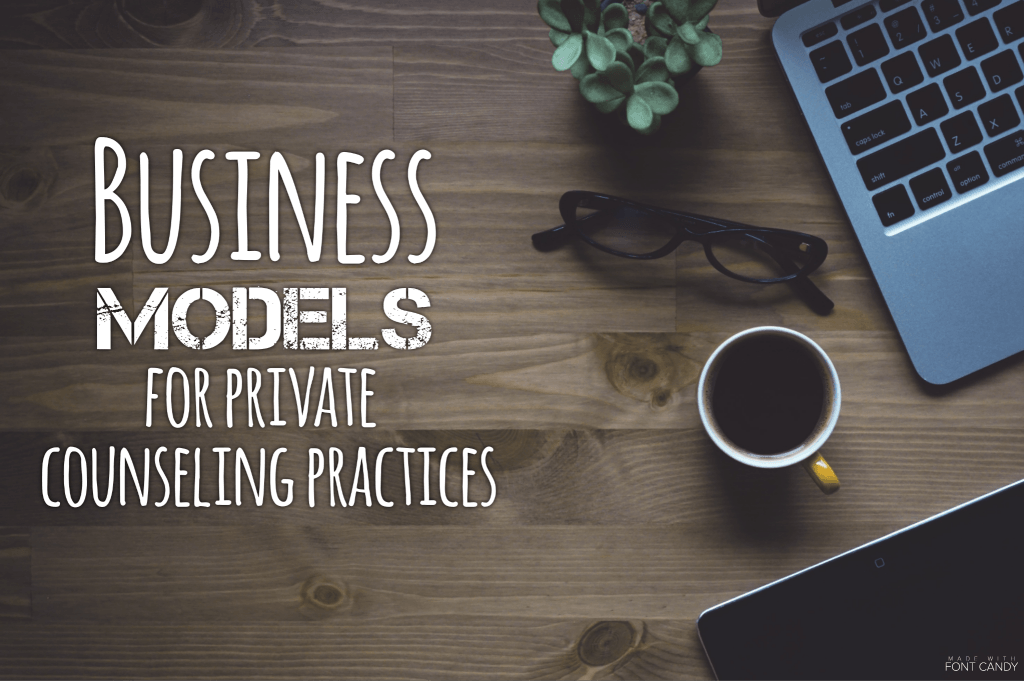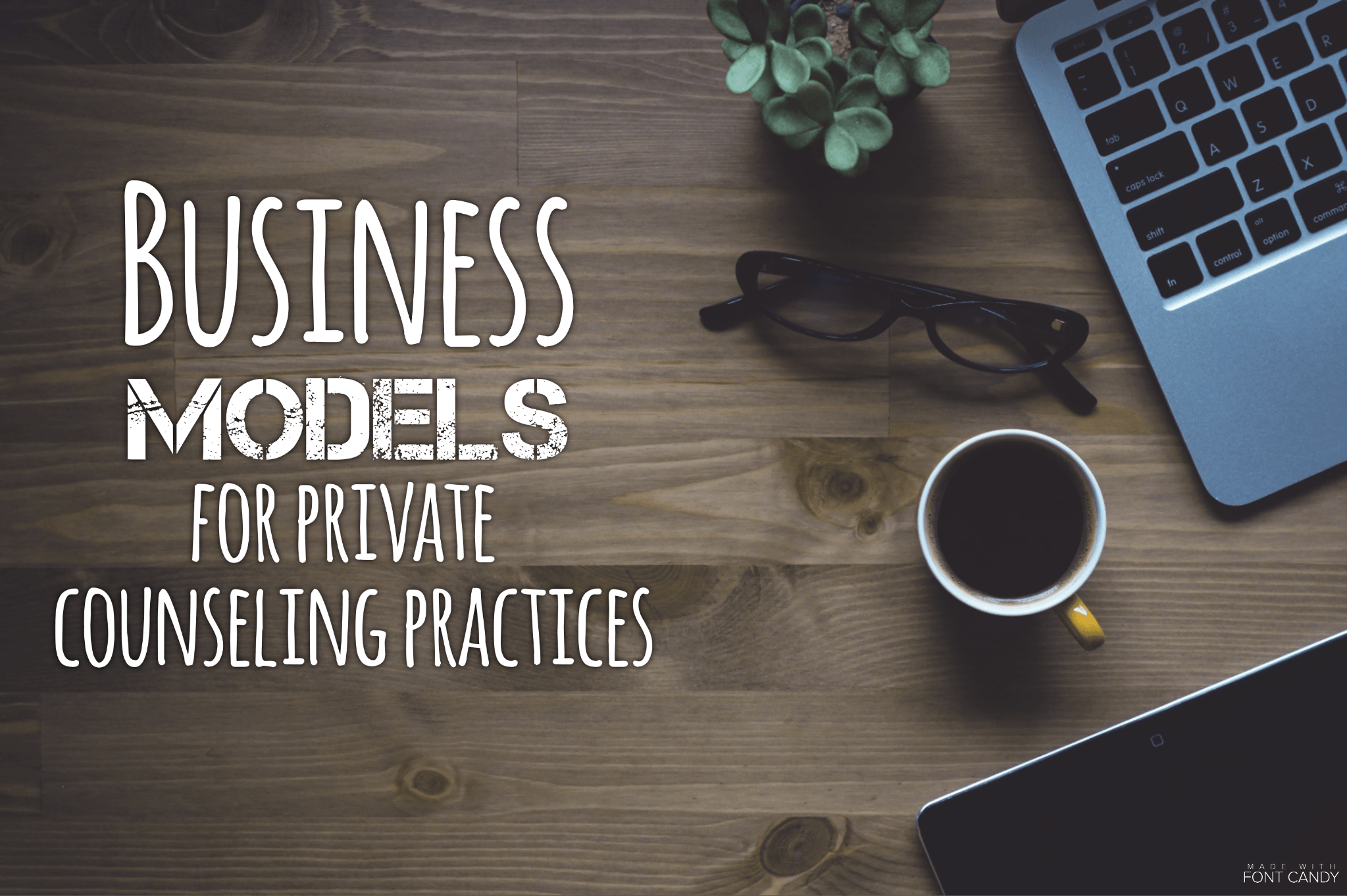 So have you been thinking about starting a private counseling practice? I don't know if this is true for you or not, but in graduate school there is usually little if any training or coursework about going into private practice as a therapist. In fact, everything that I now know about being a therapist in private practice, I learned outside of graduate school and from experience.
In private practice you have to wear a "business hat"…
When starting or building a counseling private practice you not only have to wear a "therapist hat" but also have to wear a "business hat". Because in reality, a private therapy practice is a business! Even if it is a non-profit organization, you have to know something about business models and have some basic business knowledge to make it successful.
In this article, I want to outline some basic "business models" for running a private therapy practice (not business plans; I hope to cover that later). First of all, what is a business model and how does it differ from a business plan? One definition of a business model is simply the design or plan for making money. It is how you identify where the money comes from and how it flows in the private practice. It also defines who runs the business and provides the services. A business plan differs in that it is more specific. It lays out specific financial goals and how you will reach them.
To put all this in counseling or therapy jargon:
business model = treatment approach/model
business plan = treatment plan
Let's look at some examples business models for private practice as a therapist. What I will focus on is how the money "flows" or comes from in these examples which ultimately determines your salary as therapist.
Business Models

Sole Proprietor Model
This is essentially the simplest model and what most people tend to think of when they go into private practice as a counselor. In this model you are responsible for generating your own referrals, record keeping and paying yourself from your own business account. Clients contact you and simply pay you directly for your time. You are also responsible for paying your overhead or the cost of doing business (rent, electric, phone, advertising, and other office expenses, etc.). Your net profit (take home pay) is the money you have left after paying the bills. As mentioned already, it is the simplest way to do business.
Another, sub-category of this model would be if you decided to take third-party or insurance payments. This adds another layer of overhead in that you would have to make insurance claims or hire someone to do this for you. There are several pros and cons of accepting third-party payments. Pros would be that it does tend to increase the number of referrals you get. It also can be more convenient for clients who want to use their health insurance benefits. The cons are that you will have to settle for what the insurance companies say they will pay you (lower rates) and that extra layer of overhead I mentioned.
Co-op or Shared Practice Model
In this business model you essentially operate as a sole proprietor but with the benefit of sharing overhead costs with a partner or other therapist. Each person involved in the private practice operates independently. You would still be responsible for generating your own referrals, record keeping and paying yourself. The difference though is being able to split or share the cost of running an office with someone else that is a therapist.
Many times people that partner like this will also take the step of forming an LLC or other legal partnership, like a corporation, to protect themselves legally and have a way to handle the accounting and tax implications. It does require that you form a legal entity which can be done easily with a service like Swyft Filings* or other attorney services. Also check with an accountant about possible tax implications in forming an LLC or other business entity. It is an extra step and expense. But do seek the advice of a professionals on this (attorney, CPA, etc.).
*In the spirit of full disclosure, this is an affiliate link which simply means we receive a commission at no extra cost to you if you use this link to purchase. Thanks in advance for using the link!
Contract Counseling Models
With this type of business model there are two sides of the equation to consider. One side of this would be the private practice owner that is "hiring" a contract counselor to provide therapy services for the practice. The other side of this would be from the perspective of the therapist that was being contracted. Usually with this model the fee contract counselor receives is either on a per case flat rate or as a "split fee". With a "split fee" the private practice owner would give the contract counselor a percentage of the total fee collected for the practice. Typical fee splits are 60/40 or 70/30. For example, with a 60/40 split, the therapist that provides the session keeps 60% of the total fee collected and the practice keeps 40%. A flat rate is just a set per session fee the practice would pay the therapist for seeing that client at their practice regardless of what is collected from the client.
Contract Counseling "PRN" Practice Model
In this business model, the private practice is still operating as a sole proprietor or business entity, but is essentially "free lancing" or offering to provide their services as a therapist to other established practices. It may or may not be a group practice. This is often referred to as "PRN" or "as needed" work or. It might be that an established practice has a waiting list and they need to get clients in to see a counselor before the clients decide to go somewhere else. The practice would contract with a therapist to see those clients for set fee or split fee. Another example would be if a private practice therapist were to go on vacation and needed another therapist to be on-call or see clients for them while they were gone.
With the contract counseling models of private practice, the therapists you have "hired" are not employees and they will need to bill you for their services to keep the IRS happy. At the end of the year you will need to complete a 1099 form with the IRS showing what you paid them during the year. If a person is working as contract therapist, they are responsible for paying their own withholding and income taxes. If you are working as contract therapist it might be to your advantage to pay quarterly, prepaid taxes. Again, consult professionals on this!
Group Practice Models
Group practice business models can vary quite a bit. Typically, they use one of the previous mentioned shared practice or contract counseling models or a combination of them with the counselors working within the group.
Independent Group Member Model
In this sub-model of group practice, each person that is part of the group is considered in private practice on their own, but are simply using the "brand" of the group to promote their own individual practice. It might be that the group practice does all of the advertising and referral generation as part of what they provide in return for the fee split. Any number of fee arrangements could be made as part of this type of business arrangement. Usually with a group practice like this, there is one or two "owners' of the practice and it is usually set up as a legal entity. Essentially, all of the members of the group are contracted by the practice to provide services. Some or all of the group members might own a part of the practice.
Employer Group Model
The other thing a group practice might do is simply employ therapists for a set salary or hourly rate. Unless it is a large practice, hiring therapists as employees has some disadvantages. Number one is that, as an employer, you have to provide benefits such as disability insurance and health care for those people employed by the practice. All of this adds to the overhead expense and somewhat to your liability. You also have to abide by the employment laws of your state and pay for workman's compensation insurance. You have to track and pay withholding taxes for employees. Needless to say, as the owner of this type of private practice you will be managing employees and be responsible for much more paperwork. This, of course, affects your bottom line. Of course for therapists working for a private practice that has employed them you are technically not in their own private practice. They are an employee of that private practice.
There is not one counseling private practice business model that is necessarily better than another. It all depends on your individual needs and financial goals. For most therapists in private practice, they start as a sole proprietor and build from there. And there are some that simply start as a contract counselor for an already established practice. Regardless of how you start or grow your private practice as a counselor, educate yourself and just do it!
Meet Gordon Brewer, MEd, LMFT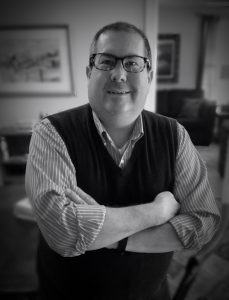 Gordon is the person behind The Practice of Therapy Podcast & Blog. He is also President and Founder of Kingsport Counseling Associates, PLLC. He is a therapist, consultant, business mentor, trainer and writer.  PLEASE Subscribe to The Practice of Therapy Podcast on iTunes, Stitcher and Google Play. Follow us on Twitter @therapistlearn and Pinterest "Like" us on Facebook.