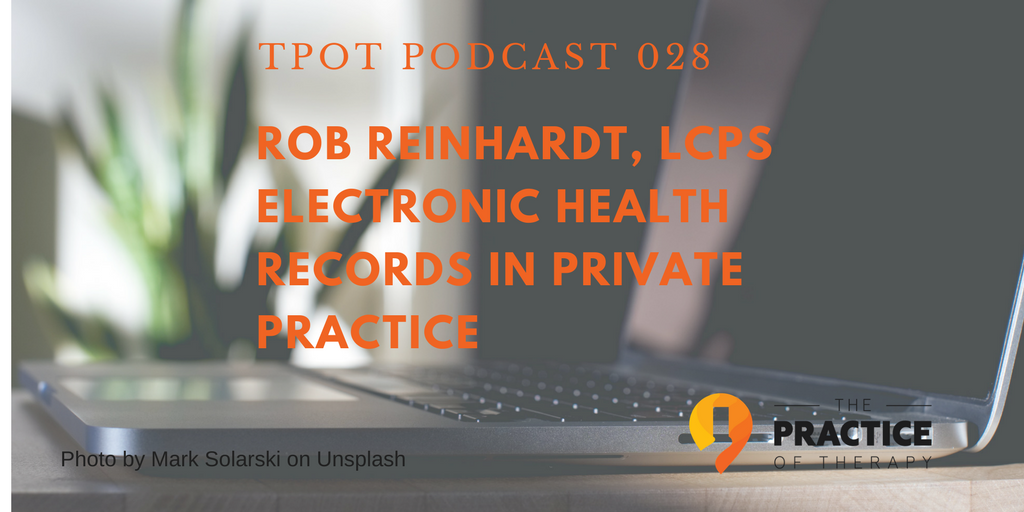 In this episode of the Practice of Therapy Podcast, Gordon has a conversation with Rob Reinhardt, LPCS of "Tame Your Practice".  Rob and Gordon talk about EHR (Electronic Health Records) and how clinicians might decide which EHR might be the best fit for them in their practices. EHRs can be one of the most important investments a clinician can make in their practice. Rob's expertise is in doing EHR reviews and looking in detail at the features the various EHR's available for practitioners.
Meet Rob Reinhardt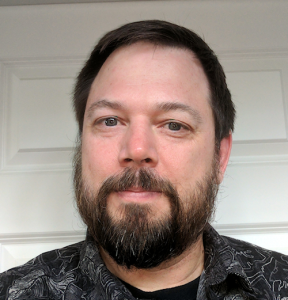 Rob Reinhardt, LPCS, M.Ed., NCC has his own successful counseling practice and is CEO of Tame Your Practice.  Known for his expertise in reviewing and recommending EHRs for therapists, Rob previously worked in Information Technology for over ten years and has lived around technology his entire life.
With a comprehensive mix of technology, clinical, and business experience he can provide consultation and coaching regarding all facets of private practice.  Rob is the creator of Describe, the popular deck of cards and activities that can be used with individuals, families, and groups of all ages.
He's also co-host of the popular podcast, TherapyTech with Rob and Roy and a column editor for Counseling Today, the professional magazine published by the American Counseling Association.  Rob is also a fan of board gaming, ultimate frisbee, travel, and quality time with his family.
Deciding On The Best EHR
The place to start is to think about what you want an EHR to do for you. Rob talks about the importance of thinking ahead and being able to have a vision of your future practice.  For example, if you plan to move toward group practice, you need to pick an EHR that can accommodate that group practices.
One of the main features that many people look for with an EHR is the ability for it to be integrated with several different private functions. Some examples of this would be things like, securely storing client records,  the ability for clients to schedule online, sending appointment reminders, filing insurance claims electronically, etc.
EHRs Might Just Save You Money
Rob talks about one of the areas of concern that some people have about EHR's is that see them as too costly for their practices. He says you really need to look at it from the perspective of ROI (return on investment). For example, if you were to have just one client that came to an appointment because they got an automated reminder from the EHR, the system has paid for itself.
The other way that EHRs can save your money would be in terms of the time savings.  An example of this would be if the EHR was filing your insurance claims for you. If you could have one or two additional sessions each week because you weren't having to spend that time on filing claims, again, the system pays for itself.
Using EHRs To File Insurance (Tech Stuff)
One feature that many EHR's have is the ability to file insurance claims electronically.  And on the tech side of things, there is any number of ways that this can be done. One of the more efficient ways to do this is when the EHR using a Clearinghouse to file the claims.
Clearinghouses are companies that act as an intermediary between the clinician and the insurance companies. Clearinghouses contract with insurance companies to handle the claims and submit them electronically. One of the big advantages of using a Clearinghouse is they typically "scrub" the claims to make sure there are not any mistakes on the claim before it is sent to the insurance company.
Another feature to look for is if the EHR is fully integrated with the Clearinghouse.  In other words, it has the ability for two-way communication in that you get notified if there are problems with claim and it lets you know when the claim is paid (or not).
Rob's EHR Reviews
One of the great things that Rob does at "Tame Your Practice" is do EHR reviews,  He takes a pretty broad overview and has checklists he uses to make recommendations. Some of the main things he considers are:
User friendliness– how easy is it to learn and navigate
Features– like client portals, appointment reminders, client messaging, filing insurance claims, etc.
Support– how quickly the EHR people respond when there is a problem
Security– how secure and HIPAA compliant the EHR might be
Cost– and of course cost and what you would get for the money
Rob says that he routinely reviews 16-18 different EHRs. He points out that there are a whole ton of EHRs out there, but not all of them are well suited for mental health practitioners or cost effective for them. An example being an EHR for a large medical practice might not be practical for a therapy private practice.
Client Portals
One of the features that Rob says is becoming the most important to clinicians is the ability of the EHR to have a client interface.  In other words, the client can set their own appointments, fill out paperwork, pay bills and interact with the clinician through a secure portal.
Therapy Tech
One of Rob's other endeavors is with Roy Huggins from Person Centered Tech.   Rob and Roy have their podcast called "Therapy Tech with Rob and Roy".  Rob talks about how he and Roy started that project and some of their future plans.
Roy goes on to talk about some of his work with therapists and some of the conversations he has with them about their practices.  Most of us in the mental health practitioner fields do not get any business training. Rob has been able to draw on his past experiences in other businesses and the tech field to help people in their practice.
Describe Cards

One of Rob's other ventures has been with developing a therapy tool called "Describe".  "Describe is a deck of 104 cards that serves as a game, an icebreaker, a communication device, an assessment tool, and a path to greater understanding of ourselves and others."  This tool also comes with a set of structured activities you can use with clients in the therapy room.
Up and Coming In The EHR Realm
One of the things that Roby anticipates is how EHR will be changing with the development of HIEs (Health Information Exchanges) in a number of states. It will give healthcare providers the ability to share information about patients.  Some states are beginning to mandate this for providers. This will have a big impact on EHR's and how they are structured.
Phone Systems
Rob and Gordon spoke briefly about phone systems and some of Rob's current recommendations.  Three that he said to look into are:
Parting Thoughts…
Rob talked about how many times, as therapists we can get intimidated by technology, HIPAA and all that sort of thing.  It's important to remember to just simply educate yourself and do what is in the best interest of your clients. It's something we do anyway and the rest of it is just simply making use of the tools we have available through the use of technology.
Resources Mentioned:
Meet Gordon Brewer, MEd, LMFT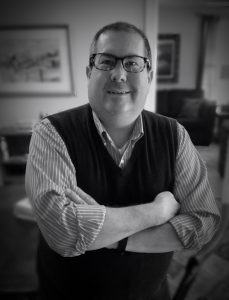 Gordon is the person behind The Practice of Therapy Podcast & Blog.He is also President and Founder of Kingsport Counseling Associates, PLLC. He is a therapist, consultant, business mentor, trainer and writer.  PLEASE Subscribe to The Practice of Therapy Podcast on iTunes, Stitcher and Google Play. Follow us on Twitter @therapistlearn and Pinterest "Like" us on Facebook.