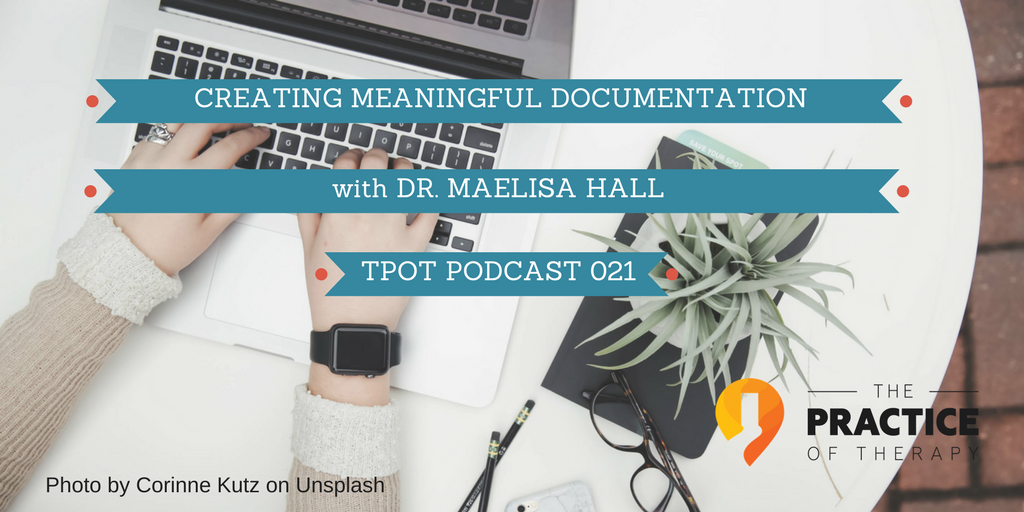 In this episode, Gordon talks with Dr. Maelisa Hall from QA Prep about documentation and the common problems clinicians in private practice run into with their paperwork.  Maelisa discusses some strategies around staying current with your documentation and getting caught up when you have fallen behind. "Session notes should be thought of as a part of your therapy session". Gordon and Maelisa also talk about some of the challenges of starting a new business/practice and the importance of sticking things out and being persistent with what you do to build a practice.
Meet Dr. Maelisa Hall
Dr. Maelisa Hall is a licensed clinical psychologist and her passion is to help therapists create rock-solid documentation so they can spend more time with their clients and less time worrying about paperwork.  After eight years working in mental health agencies, she started her own company to help therapists learn how to make documentation flow naturally, decrease their workload and be confident in all their paperwork. She shows clinicians that paperwork is a valuable part of therapy and that it doesn't have to be slow and painful! You'll have more time to work with clients because you'll know you can take on the paperwork no problem.
Maelisa consults with psychotherapists in private practice, agencies and group practices to teach them things like how to write great notes, what to consider if insurance is involved, how to document high-risk issues and what forms they actually need for their clientele.
Training is her passion so she has created online programs that help connect therapists so they can learn from any place at any time. Her goal is make everything she does serve a real need so she makes sure to include plenty of real-life examples and interactive exercises in every workshop she creates.
Documentation "Hacks"
Create a mindset of your documentation being an extension of the therapeutic work you do

Think of documentation as an extension of your therapeutic work

If you get behind with your documentation, FIRST create a plan and consistent schedule to keep your current documentation on track. THEN work on getting caught up.

Put a time for doing your documentation on your calendar.  Create a schedule and a time specifically for that each week (or day).

For most clinicians, writing notes immediately following sessions is not realistic.  That is why you need to have a specific time set aside for notes and documentation.

Know how long it takes you to write a session note.  This will help you know how to budget your time for completing notes better

If you are taking more than 15 minutes to write a note, you probably need to figure out what is going on.

Set a timer for 10 minutes and try to keep your note writing at that time.

When writing session notes, spend time thinking about what happened during the session. What is the theme of the session?

You really do not need to write a whole transcript of your session.  Use your clinical judgment to only include what is necessary. (For example, if a client spends 30 minutes of the session recalling what happened for them over a weekend, you probably do not need to record all of that.)

Create templates for your various documentation to help streamline the process.

Use a format that resonates and makes sense to you.  Know why you are doing it the way you are doing it.

When you can connect meaning to your documentation, it makes it much less of a chore.

Also, good documentation is simply the "story" of a client's journey with you.
Transitioning Into Private Practice
Both Maelisa and Gordon talked about how they transitioned from agency work into private practice.  Maelisa said, "I regret not allowing myself to enjoy the transition period".  Moving into private practice while working for an agency does take a lot of extra time and a willingness to endure some "discomfort".  But by embracing that time and not putting too much pressure on yourself can go a long way in creating success.
Keep an ear out for Maelisa's Documentation Academy!
Resources Mentioned:
QA Prep Website:  https://www.qaprep.com/
Meaningful Documentation Academy: https://www.qaprep.com/academy/
Session Note Helper (Gordon's resource): http://sessionnotehelper.com
Meet Gordon Brewer, MEd, LMFT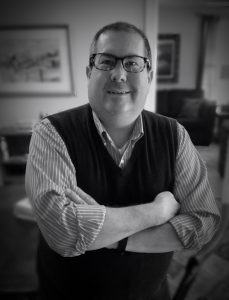 Gordon is the person behind The Practice of Therapy Podcast & Blog.He is also President and Founder of Kingsport Counseling Associates, PLLC. He is a therapist, consultant, business mentor, trainer and writer.  PLEASE Subscribe to The Practice of Therapy Podcast on iTunes, Stitcher and Google Play. Follow us on Twitter @therapistlearn and Pinterest "Like" us on Facebook.