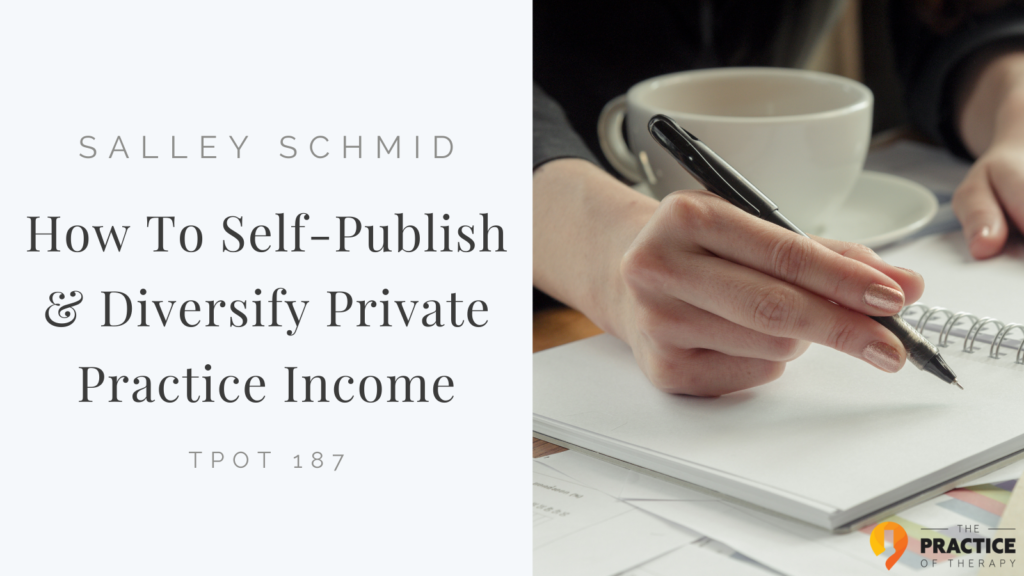 In this episode, Salley Schmid takes us through her journey to creating journals for her clients. Not only is creating products a great way to diversify your private practice income, but it also is a fantastic way to help people who wouldn't typically be in your reach. One of Salley's journals is a tool for clients to calm their emotions and thoughts when they are running amuck. Tune in as Salley talks about the self-publishing process, what to know before writing a book, and the importance of multiple income streams in private practice. 
Meet Salley Schmid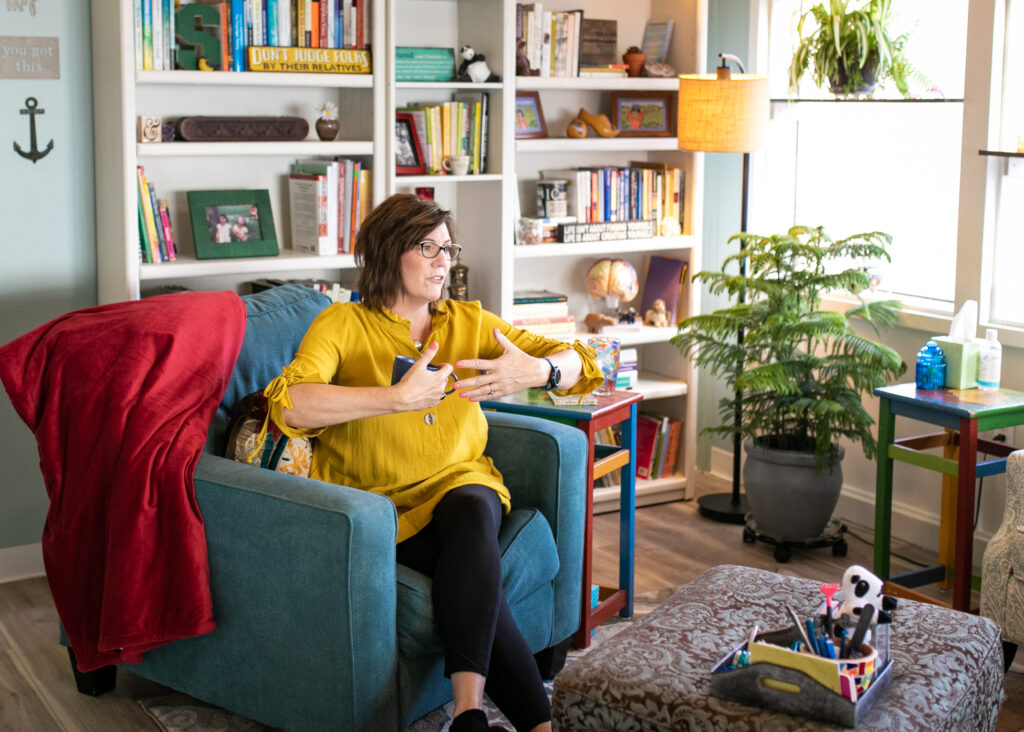 I am a Kansas native, having been transplanted to Texas from Colorado. I am pretty sure I was supposed to be born in Colorado, but my parents forgot to move there. For several years now, I gladly call Waco, Texas my home and love this community and the people I have come to know and call my friends. I consider it a privilege to begin a business in such an entrepreneurially focused community. My passion is helping people succeed. I am the proud mother of teenage twin daughters. They keep my heart very full. I am blessed with a very supportive husband. I also enjoy time with his son, who is the same age as my twin daughters. My favorite times in life are with my family, especially when all 5 of us can be together.
I earned a Master of Science in Family Therapy from a small school in Wichita Kansas, Friends University in 1996 and a Bachelor of Science from Kansas State University. I have worked in a counseling and administrative capacity since that time in out-patient, in-patient, day treatment, residential, foster care, educational, and private practice settings. I have worked in the field of mental health and human services since 1985.
I understand and respect the important role personal values play in self-evaluation, change, growth, healing, relationships, and success. I practice from a holistic and resilience-based approach to helping people. I help people explore their strengths and learn to harness the success that already lies within them for visible, life and relationship change. Discovering the hindrances present in life and while planning to overcome those obstacles to achieve their best.

"One of my greatest honors has been to help people emerge strong and successful on the other side of a difficult or unplanned life transition"
Currently, I provide Professional Development Training for human service professionals as well as Counseling services.
My counseling practice specializes in helping people transition to a place of strength after experiencing trauma, traumatic grief, and difficult or unplanned life transitions. I work with individuals (adolescents and adults), families, and parents from a family systems perspective. I have extensive experience working with individuals who have experienced trauma, traumatic grief, divorce, parenting difficulties, blended families, and attachment difficulties. I am Certified in the Daring Way by Brene` Brown as well as being a Certified Positive Discipline Trainer.
Creating A Journal For Clients
The pandemic had a lot of gifts that were hidden in it. One of those hidden gifts was Salley putting into book format the visual processes she does with clients. Her clients are responding very well to it. It's a journal that's really designed to help people understand how they get emotionally dysregulated and give them some tools to get out of emotional dysregulation. The journal is great for clients when they aren't able to get on the therapist's couch. However, it's not meant to be a replacement for therapy. Instead, it's a supplement for therapy. Check out Sticky Emotions Journal
Working On Your Products
The longest process was the art journal because Salley worked on it for a couple of years to draw all of the images in it. Then, she got them turned into digital images. To create a book on artist-quality paper is very expensive. Salley quickly realized that it would not make any money or serve enough people. A friend of Salley's told her about Direct Publishing. So, she gave up her hope of artist quality paper and introduced her art journal on Amazon. It became a big success! Plus, Salley can sell them out of her office. Check out Find Your True North: A Soul Finding Art Journal. 
Learn About Self-Publishing
Salley looked at different self-publishing options, and the cost was high. Trying to get a publisher was also tricky. Kindle Direct Publishing (KDP) is super user-friendly. Salley didn't have to learn a lot. Instead, KDP tells you everything that you need to do. It's one of the fastest and most efficient ways to self-publish a book. For eBooks, authors can directly upload their book files, and it will appear in the Kindle store as an eBook for readers to purchase and instantly download.
What To Know About Creating A Book
It is imperative to have someone edit your work and look at it. When you're writing, you know what you mean. However, does someone else understand what you mean? Another set of eyes will be invaluable on your self-publishing and book-writing journey. If you're looking to have art in your book, you will need to find someone who knows how to digitize art. Don't try and do everything yourself because you can't know it all. Also, don't be afraid to invest money in places where there is the expertise that you don't have. 
Diversifying Income In Private Practice
Having a book allows Salley to have another set of income. Salley is running a business – she needs to earn income. Products are a wonderful way to make extra money. Plus, Salley gets to extend her reach. Now, she gets to add value to people and can bring healing and transformation into their lives. Not everyone wants therapy, and not everyone can afford it. Salley's products make the healing work more accessible for people. Lastly, Salley is passionate about what she does. Remember to do the things that you're passionate about. 
Salley Schmid
Okay. Hi. My name is Sally Schwinn. And I am super happy to be here on the practice of therapy, fatty with Gordon Brewer. And I'm just really excited to share ideas and things that have been helpful for me in my practice.
Gordon Brewer
Well, hello, everyone, and welcome again to the podcast. And and I'm so happy for you to get to know Sally Schmidt. And Sally. And I met we did a little bit of consulting together. And I loved her story. And I said, Okay, I've got to have Sally on the podcast. So Sally, welcome for to the podcast. Thank you. Thank you for having me. Yes, it's great. Great to have you here. So as I start with everyone, why don't you tell folks a little bit about your journey and how you've landed where you've landed?
Salley Schmid
Alrighty, I, um, I kind of went about getting licensed in a backwards way I lived in Colorado, and the process was flipped from what it was in Texas. So when I moved to Texas, everything I done counted for nothing. And I went into administration at a local residential facility and just kind of got plopped into the role of overseeing a group of staff doing training and implementing the trauma treatment model. And that started my journey into loving, working in the field of trauma therapy, had my own kind of psychologically abusive relationship that ended and ended up in a healthy relationship. And my husband encouraged me to do my thing to start my private practice. And so I've done this for 10 years now in private practice, and love, love, love it, and have really defined my niche to be from a counseling, interpersonal trauma, not environmental
Gordon Brewer
trauma. Right. Right. Well, that's that I think your story sounds familiar in that I think a lot of us kind of started out in agency work, and then just kind of moved into really wanting to do that. do our own thing, so to speak. And and remind. tell folks, again, where you're located in Waco, Texas. Yes, yes. And so that is, yeah, not to get too far off the off the beaten path. But I think when I think of Waco, I think of Baylor University and also think of Joanna and chip Gaines. And so that's probably, probably people ask you about them all the time. So but Well, one of the things that I know that GE have done, Sally that I think would be really interesting to folks is you've really kind of created just kind of a whole other way of diversifying your income within your practice and put together some training materials and that sort of thing. that have been really meaningful to you. You want to tell folks about that?
Salley Schmid
Yeah, I'd love to. So, you know, I say that the pandemic had a lot of gifts that were hidden in it. And so one of those hidden gifts was me putting into book format, a lot of the things I do that are visual processes in the office with clients, and I needed a way to get the work, I'd already kind of had the idea of writing this process journal, and the pandemic forced me to get that thing done. And I'm so thankful for that. And my clients are responding very well to it. And I'm probably not at the point where I'm selling a lot online yet. It's just kind of a, you know, it's a slow growing awareness. But it's a journal that's really designed to help people understand how they get emotionally disregulated and give them some tools to get out of emotional dysregulation. And when they can't get on the therapists couch. It's not meant to be a replacement for therapy, it's a supplement to therapy. And it's not one of those quick processes where five minutes to bliss, you know, do this that that and you're gonna feel good. It's a I've into what's happening. But there's a few foundational pieces, one of them looks at kind of how we want and need to be seen and how we don't want to be seen by other people and it connects very much to our value system. And then there's a process that looks at how we get stuck in patterns of People pleasing and peacekeeping, which includes some perfectionism kinds of stuff, which is usually about people pleasing. And how that puts that that pattern, those patterns are really super food for anxiety and depression, and then some pathways out of that. I just added a process. So the most recent rendition has a piece in there on understanding the anatomy of trust from the work of Rene Brown, and her idea of the marble jar. And if you're interested in that, that would be something to look up and Bernie brown tails on, we don't have the deep dive into that. And a couple processes that there's several copies of one is how to prepare getting the right head heartspace when you need to do something vulnerable know, it, and then one is a grounding shame resilience process to help you when you are feeling dysregulated. And you want to you want to get into a better head heartspace. And, and so that can be you know, dysregulation from like I've got just emotions and thoughts kind of spiraling in on replay, to feeling like super stuck in a situation, or like the extreme end of like, I'm, I'm spiraling into a train wreck. And I, I need this to stop. And so when you're that extreme, and you probably need help to fill out some of that work from a therapist, but it, it's a great resource for clients, once they learn how to do it. With their therapist, it's a great tool for them to get the help they need between sessions, and when they're done with their course of therapy, but they still have some, you know, life growing grumbles that's one book. And then I also created several years ago, and then how to launch it till the pandemic. That was another gift and the pandemic is I got my journal, published on Kindle Direct Publishing, as well. So both of those books are on Amazon. And the art journal is basically visual prompts. you've ever seen a journal that has like a sentence skim, that's a prompt for you to do your journal writing. Instead, these are photographs. And the journal user can do art or writing or a combination in the book, and there's two copies of every image. So I encourage people to do a painful rendition and hopeful rendition of each image. Uh huh.
Gordon Brewer
Wow, wow. Yeah. So yeah, I'm curious, as you pulled these ideas together, and it sounds like it's something that you've been kind of working on for a while, you know, what was that process like to make the decision to? Okay, I'm going to write these things. And I'm going to, I'm actually going to put them out there and sell them.
Salley Schmid
Yeah. So their longest process was the art journal, because that I worked on for a couple years to draw all of the images that go in it, and then get them turned into digital images. And I tried to launch it on Kickstarter. And to create a book on artists quality paper, that the volume that does, but it was just stupid, expensive. If I was going to make bucks on a book, it was, huh. And I really quickly realized this is not going to be the avenue I mean, I put it out there with an immediate failure response that's not going to serve a vision for this or the idea and started looking for some publishers, queries out there, got no reply. Nothing discouraged plugging along, and a friend of mine coloring books and told me about Direct Publishing. And so I thought, okay, I just need to give up my hope of artists quality paper, and get it out there on paper and just in the material introducing the art journal address. This is a quality of paper that accommodates these art supplies and that these are supplies,
Gordon Brewer
right? And
Salley Schmid
it became real, it became a thing and people purchased it. And I also sell them out of my office. And then the other one I had, I had already been kind of creating Word documents of my in office visual work, I have a roll of paper that rolls down on a wall and we write all over it. And then I tear it off and send it home with them saying Oh, with this big roll of paper. And so I had already begun creating versions of that, that I could just kind of email to somebody like as homework, follow up, so that they would have The instructions that I was verbally giving them. And then when they go home and they look at what they did in the office, they could recapture what we had done by looking at the instructions above. Oh, yeah, that's what this means. That's what that means,
Gordon Brewer
right.
Salley Schmid
And so when the pandemic and so that then led to this idea, like maybe someday I can turn this into a book and publish it, and then the pandemic kid, and I needed to get this work in people's hands. I mean, overnight, literally, overnight, like probably all of us, I went from 100%, in person to 100%, online video count. And so it became a way for me to get that material in the hands of people. And it's easy to use KDP. I'm not trying to vlog them. But it was easy, like it's a publish on demand. So if I wanted 10 copies of my book, it only cost me the cost of copies, instead of 1500, or $4,000. He's a publisher. So it became really exciting, really fast to do that. Right. Right.
Gordon Brewer
Yeah. So how did you? How did you kind of learn the ins and out so doing self publishing? Was that something you had mentioned? Somebody had a friend had really kind of said, well, you should look into self publishing. But how did you go about just kind of learning what steps you need to take to do the self publishing?
Salley Schmid
Well, I looked at some different his self publishing options, and the cost was just prohibitive. It's like, I just I don't, you know, I don't have that to invest in. And then I'm looking at, you know, trying to get a publisher queries weren't getting and they just don't I think the avenues to publish now are so different than my years and years ago, first, kind of consider looking at publishing anything. And so KDP is super user friendly. Like, I didn't have to go about learning anything. Is it quickly or do this upload that? Wow.
Gordon Brewer
Wow, wow. Yeah, yeah. Well, we'll try to have links to them in the, in the show summary here. Because, you know, I had looked at doing some self publishing as well. And I remember KTP being being being an option for people. So yeah. So yeah. So when, when you when you made up your mind that you were going to do this? How was it that it came together for you? Because I think one of the things that happens for people is they think, you know, they might have in the back of their mind of someday I'd like to write a book. But then there's a process probably go through where you think, wow, I can really do this. And this is how I can do this. So what was that like for you?
Salley Schmid
Well, my sister, Rebecca is a English reading and writing teacher. And so she was my editor. And that's really important to have someone edit your work and look at it, because you know, what you're saying when you're writing? Because you know what you mean? Does it mean somebody else? So it was really valuable. If there was this one piece, I was trying to replicate how I do the visual process in the office, and trying to put that into something that could go in the book. And when she's like, when I looked at that section, it's I read across the room, I couldn't do it. It's terrible. Because I think you're trying to do something that can't be done in a book. I'm like, okay, that stings a bit. But that's good feedback. I wrapped it and I rewrote it. And she's like, Oh, my God, this is so much better, it totally makes sense. And she goes, by the way, this is me. Really, really good then. So having an editor was really important. Like with the art journal, I had somebody who knows how to digitize our we do all that I paid somebody to do my art in a digital format. Know how to do that. So don't try to do everything yourself, because you can't know it all. You know, and don't be afraid to rely on an invest a little bit of money in places where there's expertise that you don't have. That's much less of an investment than, you know, self publishing, where you have committed to printing gazillions of books, but it ensures the quality of your product. And so, I think that that would be my recommendation that was probably a really important part of my process. And then one of the really nice things about KDP was, you can like you get it all set up, and then you can do some previews and you can continue to tweak it to get it where you need it before you actually hit the publish button. So you're not, you know, you're actually able to look at an electronic copy of how the page would flip through and, and then you have to pick what you want people to be able to look at that you can, you know, I did decide how many pages and I just decided to be really generous and give a lot of look through on the book. Because I needed people to pages repeat is I've got, you know, copies of this process because it didn't just happen once that you have a vulnerable thing to do. Note, so I needed to give deep dive look into the book, and you have the freedom to make that choice. So my risk, somebody could try to cut and paste your copier print screen. And like if they weren't that bad, that's fine, if it'll help them. You're right.
Gordon Brewer
Yeah. That exactly answers your question. But to me, that's right. Yeah, yeah. Yeah, it's, uh, yeah, but obviously, it was a, you know, there was something that just kind of pulled you towards doing this and what, how is it How is all of this impacted your practice,
Salley Schmid
um, it's given me an off the couch income. And that can only grow. And that was important to me, because I want to extend my reach, I feel like what I have to offer is a value to people and can bring healing and transformation into the lives of people. And I just can't possibly be the one on one person for all of that. And not everybody wants the one on one or can afford it. And so it makes the healing work more accessible to people. So that was really important to me, you know, in the heart centered business, so that that's at the forefront for me. And it's a business, I do have to make income. And I only have so much to go around. So how can I extend my reach, and that that became the driving force for me to make that decision. Plus, I've always wanted to have, I mean, I don't remember, as an adult, any point in my adult life where I didn't have kind of on my bucket list, I'm going to publish a book, I want to get a book out there. And I would like to write and do more. I'm just, I don't have a big idea in my head right now for what's next. But I love being able to get resources that are valuable into the hands of people and, and extending my reach that that's important to me, I kind of have, like a legacy mentality about the work I do. And I want something that will live ask me. Right, right.
Gordon Brewer
Yeah. And I think that's the thing you speak to Sally, which I think is important for all of us to kind of remember or just do those things that you're that you're passionate about? You know, that to me, it seems like you're really clear on your, as I like to call it your why behind what you've, what you've created, and that sort of thing. And so, I think that's, that's a good starting place for for people with that. So, so if somebody has an idea like this, what would you say would be some steps they could, they could take that would help them just kind of put it all into action?
Salley Schmid
Well, a big motto for me was I don't have room for discouragement. And because that just eats up energy, I need to be creative. A staff is better than no step was another one. Like if I can get, you know, a rough draft of the document. That's better than nothing. And then I can continue to tweak it a little bit by bit. And I always remember Time passes the same no matter what. So I may as well do something in that time that I'm going to feel good about having an end result with at some point rather than delaying delaying delaying. So fortunately, I'm not much of a procrastinator. I do you struggle with perfectionism. Recovery section is too frequently relapses. Recognizing that perfectionism just creates obstacles, and just allow myself to create an imperfect product. And then I can continue to like, like, it doesn't have to be perfect at the beginning. Like I can work on it and edit it and refine it and I yeah, so it's a do something on it and decide how often like was, is it do one something that every day is do one something every week and then stick with it. Find a way that hold yourself accountable to that. Whether it be an accountability partner or whether it be that you put it on your calendar and you dedicate time to doing it are all of those things you know, you know yourself and what works for you. And for me, I'm very internally motivated. So it was easy for me. I didn't need an accountability partner I just needed In the vision for what I wanted, and I think as you start to produce something, it gains momentum because it exciting to see it come to life.
Gordon Brewer
Mm hmm. Yeah. Yeah, I think. Yeah, go ahead, tell us
Salley Schmid
about KDP was, like I had an idea to add something to it. And I just went in and edited it. So the first time I hit Publish was a book that was missing the piece that's on there now.
Gordon Brewer
Uh huh.
Salley Schmid
And that was part of me allowing myself to didn't have to be perfect.
Gordon Brewer
Right. Right. Yeah. And I think that's one of the things that I think a lot of us struggle with is, is that we, we deal with number one, just a little bit of imposter syndrome, of just thinking that we're not qualified to do this thing that we have an idea about. But the other thing too, is, you know, just there are several kind of cheesy quotes that come up for me, is, it's better to do imperfect action than it is to do perfect procrastination or something like that. I'm gonna Yeah, yeah. The other one is, is that there are a lot of times, with with projects like this, you're better off just to build the airplane as, as you fly it. Yeah, just to get it out there. And and then do the tweaks as you go along. And I think that's the, because, as you said, Just Just think about the different online courses I've put together. Just to get something out there, even though you know, it's not exactly what you want, it creates that momentum. I mean, it says kind of like, yeah, it helps hold yourself accountable to get it done.
Salley Schmid
Yeah, yeah. And, you know, like I said, I had create some of these things I could just give to a client, like as follow up for homework do. And so I knew it was moving towards a book. So I would tell my clients, I would love your feedback. If there's something in this description. It doesn't make sense. Like, please let me know. So that I can make it make sense. And, and I'll be happy to further explain anything on here, you know, so that it's usable for you. And I also said, you do not have permission to copy this for anybody, because it's going into a book. I'm publishing permission. So are you so I was very clear about that. Whenever I handed out, write, copy?
Gordon Brewer
Yes, yes. That's good. That's good. Yeah. And I think you're the the thing too, is I'm reminded of, of the book, another book by a guy by the name of Pat Flynn is called will it fly? And I think the fact that you've put, put this material out there to clients and to different people can help verify the idea for you, I would think, and then we're giving you feedback about the helpfulness of it, and that it would be something that they'd be willing to purchase down the road kind of thing. Yeah, yeah. Yeah, that's great. Like,
Salley Schmid
what's kind of been fun is new clients that look me up to like, I liked your website. I bought your book. I want to work with you.
Gordon Brewer
Yeah. Yeah. Yeah. Yeah. It's just again, a perk of having stuff out there. So yeah. So now remind me, Sally, you do you have a group practice or you're a solo practitioner.
Salley Schmid
I am a solo practitioner. I had a group practice for about three and a half years and just, I wanted to spend my energy in my sweet spot. And that is in my work with clients. So I just closed the group practice, practice.
Gordon Brewer
Oh, that's good. Good for you. Because I think one of the things, again, that, that that speaks to is I think everyone has to kind of find the right, right size for themselves. And being in solo practice, doesn't mean that you're not growing and that you're not being successful as a as a practitioner. And I think that's good. Who knows for you for for being able to figure that out for yourself, which is great. Yeah,
Salley Schmid
yeah. So it freed up the time I needed to continue to develop these book ideas to which I wasn't spending my time. In more intensive administrative tasks. I had the freedom and time to do these creative thing. Right, right.
Gordon Brewer
Well, that this is this is fascinating stuff, Sally and I want to be respectful of your time. tell folks how they can get in touch with you and find out more about the books.
Salley Schmid
Okay, the best way is going to be on my website and that my business name is enrichment, training and counseling solutions. So it's enrichment p CS COMM And you can link to the books on Amazon from the website, there's a contact page if you want to email me. If you have Questions. And one of the ideas I have, I'd love to create a workshop and teach therapists how to incorporate the use of my sticky emotions book, the process journal. And so that's kind of an idea that's in the works. There. So I would like to equip therapists to use this as a tool for their own clients. And so if you're a therapist, and you're like, how do I use your book? I'll chat with you. Okay, awesome.
Gordon Brewer
And well, we'll be sure to have links in the show notes on the show summary. So you can access this pretty easily. But yeah, I love this. Sally, I think you give a great example of ways in which therapists can can diversify their income and really create some, for lack of a better way of putting it which is, what it is, is a product to offer to people that is outside that one to one kind of way of thinking of doing therapy and creating income for yourself. So that's awesome. So, thank you so much. Thanks. Oh, yeah, absolutely. And I'm sure we'll have a nother conversation again. So thanks, Sally. Love that. Thank you, Gordon.
Being transparent… Some of the resources below use affiliate links which simply means we receive a commission if you purchase using the links, at no extra cost to you. Thanks for using the links!
Salley's Resources
Resources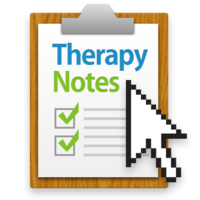 Use the promo code "GORDON" to get 2 months of Therapy Notes free.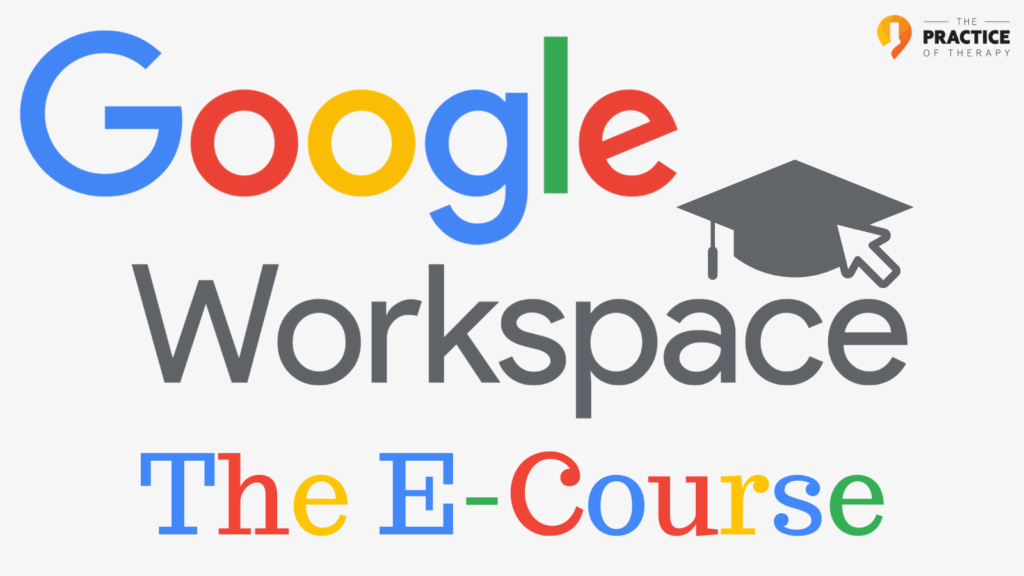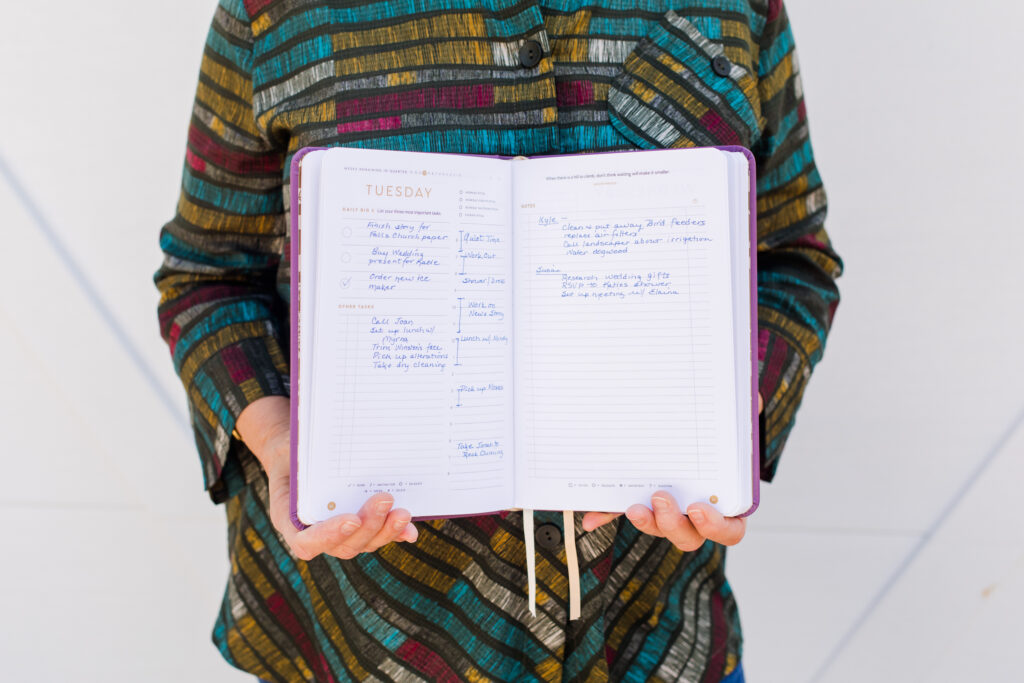 Meet Gordon Brewer, MEd, LMFT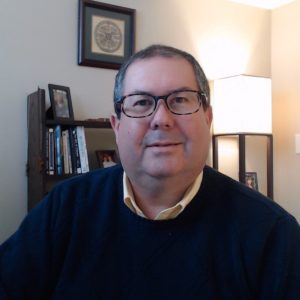 Gordon is the person behind The Practice of Therapy Podcast & Blog. He is also President and Founder of Kingsport Counseling Associates, PLLC. He is a therapist, consultant, business mentor, trainer, and writer. PLEASE Subscribe to The Practice of Therapy Podcast wherever you listen to it. Follow us on Twitter @therapistlearn, and Pinterest, "Like" us on Facebook.