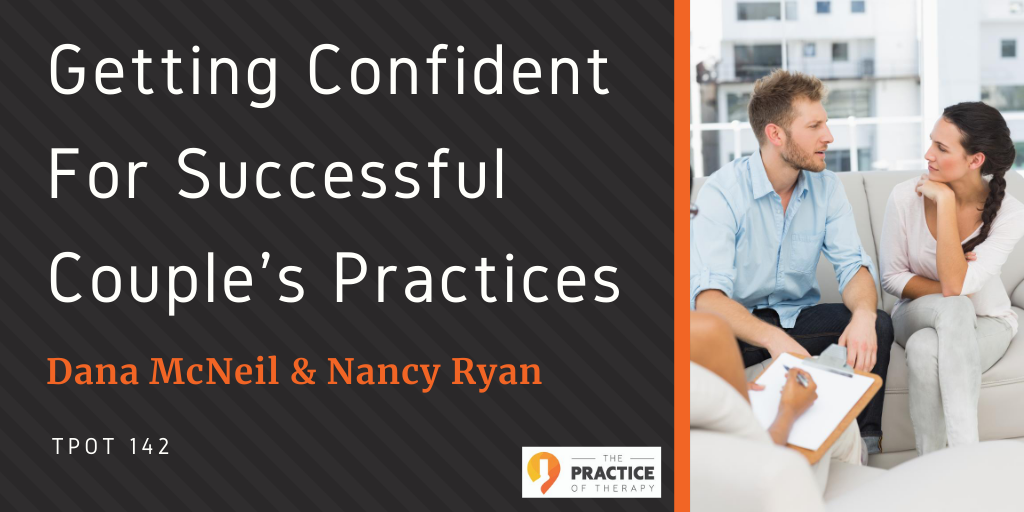 In this episode, Dana McNeil and Nancy Ryan speak about how to be a successful couple's therapist. A couple's therapist needs to be compassionate and connect with the pair. Plus, a couple's therapist has to control the room and not be afraid to make mistakes. If you're looking for a private practice niche, couple's therapy can be an excellent tool for your practice. However, if you find out that couple's therapy is not your specialty, please refer to another therapist. Tune in for more tips about couple's work!
Meet Dana McNeil, LMFT
Dana McNeil is a Licensed Marriage and Family Therapist and is the founder of a group practice called The Relationship Place located in San Diego, California. Dana's practice specializes in couples' therapy and utilizes an evidence-based type of couples' therapy which is known as the Gottman Method. Dana is a certified Gottman Method therapist and Bringing Home Baby instructor. Dana's practice works with all types of relationship issues from pre-marital counseling, dealing with the aftermath of extramarital affairs, partners working through addiction recovery, the military deployed families, parents of special needs children, LGBTQ, and polyamorous clients.
Dana has been featured on many relationship podcasts and in publications such as the Business Insider, Authority Magazine, Eat This-Not That, Parade, Oprah Living, Martha Stewart Living, Ladders, AARP and is the resident relationship expert on the Cox Communications show "I Do".
Meet Nancy Ryan, LMFT
Nancy Ryan is a Licensed Marriage and Family Therapist and is the founder of a group practice called The Relationship Therapy Center in Roseville and Fair Oaks, California. Nancy's practice specializes in couples therapy and she is a Certified Gottman Therapist. Nancy's practice works with all types of relationship issues from pre-marital counseling, all types of couples, divorce, and uncoupling, affair recovery, sexual issues, and codependency. Nancy has been featured in the media and in publications such as the Psych Central, Bustle, Elephant Journal, Marriage.com, KFBK News Radio, Fox 40 Sacramento, and Cox Media "Main Street Living".
Client Ambassadors
Do you want to talk about money while you're in the session? It is better to have someone else talk about business aspects with your clients. That way, the therapists do not need to ask their clients for the money. When you go to medical practice, the doctor doesn't ask you for the money; there is a separate person. Having a buffer is enormous.
Handle The Room In Couple's Therapy
You have to be the presence that carries hope and the demeanor. Internally, therapists could be thinking that it's a mess. However, it should never come out in the room. Both partners need to be able to feel like you're on their side. There is a way for you to get the couple to talk to one another. It would help if you were a therapist for the relationship, not for each individual. When one person is talking and sharing, look at the other partner's face, and see how they react.
Call Out Emotions
If someone is aggressive, there needs to be a pause, so you remain in control of the room. When someone is aggressive, then they are not tuned in to the other person's body language. As a therapist, you need to show them what is happening with their partner. A therapist needs to be brave enough to call out emotions. It's a talent that you have to learn because sometimes you get it wrong. It would help if you were comfortable with correcting yourself and making mistakes. There's a dance that happens when you're a perfect couple's therapist.
Normalize Couple's Therapy
Couples aren't in therapy because they can't figure things out. Couples are in therapy because no one teaches them about the couple's communication. Couples should be in therapy because they need to learn the tools. A therapist should also relate to their clients – we all have struggles. A therapist can talk about conflict at their house. That way, the couple will start to feel safe.
Gordon Brewer:
Well, hello everyone. And welcome again to the practice of therapy podcast. And I'm so excited for you to get to meet an old friend and also a new friend. I've got Nancy, Ryan and Dana. So glad you all are here with me. Thanks so much garden. So good to see you again, and thanks for having us. Yes, yes. So go ahead, Dana. Yeah, it's a treat to get to hang out with you. So thanks for inviting us. Yes. Yes. Well, I don't do this too often and that's where we have have two interviewees and there were all three at different locations. So we're going to bear with us as we navigate all this kind of zoom stuff. But I wanted to say real quickly is that I met Nancy several years ago. We were in a mastermind group together focus group, and really get to know Nancy well back then.
Gordon Brewer:
And, and she introduced me to Dana and I'm really excited to let you learn about their private practice journey and what they've been able to do to collaborate with each other, to build very successful practices that focus on group work. So again, Dana and Nancy, glad you're here. And as a start with everyone, why don't you all begin with kind of telling your private practice journey? And then also just tell how you guys begin collaborating and got together and started doing things together for listeners. This is data, this is the data I became a therapist later in life. This is a second career for me before this. I was eight property damage insurance. And you're like, well, how did you become a therapist? Well, I liked the part of connecting with my clients. Most of my clients have been through some kind of trauma, particularly if there was a natural disaster and I would travel a lot to Nam and I've worked with clients and they always needed to process their trauma, but I never had any training about that.
Gordon Brewer:
I just kind of realized over time, Oh, you don't want to tell me about where the tree fell on your house and where are you hitting your closet? Like what's the plan. And so I really enjoyed that connection part with my clients, but there was no training about it. And it just kind of clicked for me one day, I want to transition into doing this people, stuff, this relationship part, this is the benefit of my job that I've learned about. And so I went back to grad school at night and became a clinician and started a group practice. And then I was in this mastermind group and I sat next to Nancy one day and we had so much in common. We both side practices, we both practiced the Gottman method and we both, you know, had clashed pay practices. And we felt like unicorns has, most of us were like, but you have to take insurance and Nancy. And
Dana McNeil :
I know, you know, she's this inspiration and mentor for me. I get to work with as well. So talk about what we do and how absolutely. So I also became a therapist later in life. I spent 25 years in the corporate world, had a couple of businesses as well. And when I became licensed, I filled up my practice pretty quickly by a lot of you know, referral, public speaking, all that kind of stuff. And I was sending clients off to other people, which is great. But then I started thinking, well, hang on a second. Why don't I figure out a way to help other therapists that don't know how to build businesses and mentor them and build a group practice. And so that's where Gordon I met with a mastermind that was talking about how to start a group practice.
Dana McNeil :
And so today I have nine other clinicians and you know, the group is growing even through all this COVID stuff. And when I met Dana, we've got a lot of things in common, but we both went on to become certified Gottman therapist. And the, the reason that we started deciding to do what we are doing now is because we both train a lot of clinicians that come on and whether they want to be Guttman or EFT or, you know, Terry Real's program or pact, whatever it is, there's still not a bridge in between how to see an individual client versus how to handle a couple in the room, whatever theory you have. And so we've been spending a lot of time helping our clinicians get those skills. And there's a lot of them that we both naturally do, which is why we've been successful as couple of therapists. But now when we started thinking like we're doing all this, and I think, I don't think that a lot of people have that bridge. There's not a lot of training out there for that bridge. And so we got together and built a program of how to do that. And so it's been great working with Dana and we're so similar in so many ways. And so that's kind of our story.
Nancy Ryan:
Yeah. Yeah. I, I, I love hearing this because I think there's a whole side of this that I think is going to be really, really interesting to people. And what we had talked about is really how we can talk about this and the, in terms of you know, I think there's two parts of this that are really, really intriguing. One is how you built your practices. And the other is, is that you're obviously bringing in people that are also interested in couples therapy, but they're still kind of learning ropes at the, if you will sounds like, so why don't we start with just tell, tell folks a little bit, each of you, how you began to build your, your group practices and what that was like and how you've picked the team that you've picked for, for your different locations. And I'll mention this is that both Dana and Nancy are in California, but dangers in the San Diego area and Nancy's in the Sacramento area, so different parts of the state, but
Dana McNeil :
Yeah, so for me I hired my first clinician in October of 2018 and I was renting out little spaces. And so it's such a balance between the, the client calls and how many clinicians that you have and what your office space is. It's such a balance between all that. And so it's like I used whatever office space that I had with the one clinician. And we got so many calls that I had to add another one. And so along that way, I've built two separate locations. One office has four one building has four offices in it and the other one has two offices in it. And so it's always this balance of space clients and clinicians, right? So for me, there's been a lot of I'm building my website. I'm using other therapists that I've met in mastermind groups to work on the SEO on my website.
Dana McNeil :
I'm using Google ads. I speak in the public eye do a lot of I'm with the chambers. I do a lot of networking. And so it's a lot of pieces that come together that that all work. Right. And so for me, the biggest part was, you know, I had a good reputation as a couples therapist. And so I was really picky in who I pick. So they had to be really willing to learn. They had to have fit kind of the culture. And I've got to boil this down to a good mission statement, but I always say, I want to be the number one place for couples to come to couples counseling and Sacramento. And we do ultimate customer service. I've got a client care intake person that just babies them and handles all the paperwork and all that kind of stuff.
Dana McNeil :
And then when the clinician comes in and sees them, then I have my other assistant call and make sure it was a good fit. And so client care is so huge, but also I want this to be the best place for therapists to work. And so I've got to find people that are, you know, there's no drama, there's, we're all a team, there's an abundance mentality. There's a willing to learn and work and humility and, you know, a desire to really grow. And so I look I'm picky. I looked for people with those qualities that I can really train up so that they're also good
Gordon Brewer:
Clinicians.
Nancy Ryan:
Right, right. Yeah. That's a, and, and I love that the followup that you're doing with the clients that's huge that that's, that's really taking, taking customer service using kind of that business language to the degrees. Yeah. Right, right, right. What about for you, Dana? What's it been like for you?
Gordon Brewer:
I think Nancy and I are similar in that having both come from a corporate background, we understand how important the customer experiences. I think that that was kind of surprising to me that I hear that as an afterthought, to a lot of therapists that, you know, we don't, they didn't care about what their furnishings look like or what the experience was for their clients. It was just like, well, they just come in and they find me on, you know, their insurance site. And then they just come in and then I created an experience. Some of my clients will put in their phone, they have a spa appointment. Cause that's how they consider coming to their, to their session with us. We have extremely well decorated offices that are comfortable that feel like a living room versus plumbing where there's like a sliding glass door. Or I feel like I'm going to the OB GYN or having like a doctor's appointment.
Gordon Brewer:
Right. We don't take notes. We just engage with our clients. We are the experts at what we do and we're not apologetic about it. So when I'm hiring clinicians, they have to have that mentality that we're not apologetic about what we charge. We're not apologetic that we don't take insurance or not apologetic that we see ourselves as the person that you're coming to get support. You have to have a little bit of swagger to be a couples therapists, because if you are having clients come and they are paying cash, they have expectations. And some of the clients that are coming that can pay cash, they might be pretty successful in their livelihood. They might be a C or an attorney, but I'm the expert in the room. I'm the one that has the skills that you need to make your relationship better. So if you don't have a presence about you or you don't have inability to let conflicts happen and you not get dragged into it or get meek or get worried or get scared, your clients are gonna sense that, right.
Gordon Brewer:
So I'm looking for conditions that can hold their own space, that they're managing conflict well, but they have body language that tells me I got this. It's okay. This is not my thing to feel. Right. I'm the curator of skills. You've come to the curator because you want to add this to your world and we'll collaborate that way. So there's an attitude that we have about our practice as well. But I think Nancy and I both share getting out like music in the background and we even baked chocolate chip cookies when we were in the office so that, you know, there's water and he was fast balls. And there's really just a coming in of like, we're preparing to plan or couples therapy, you know, w we are mentally ready to have an experience, our clinician versus a passive individual session where I'm just mirroring you are nodding and empathizing with you.
Nancy Ryan:
Right. Right. Yeah. And I think it's, you know, it's one of the things about folks coming to therapy is it's not necessarily something they, they, they really want to do, but most of the time when couples are coming, they're coming, when they're in crisis. And it's kind of sometimes unfortunately of a last resort, that kind of thing. And so I think making it a welcoming experience takes a lot of the edge off and just like you know, I'm an MFT as well. I love, I love us MFTs. So, but they, they, it sounds like the atmospheres you've created really help you join the, because the room that you're in has a lot to do with being able to join well with couples, I things. So, yeah,
Gordon Brewer:
We both also know the value of having a client ambassador in your practice. So that, that takes, you know, yes, it's therapeutic to talk about money, but do you necessarily want to talk about money while you're in the middle of your session? Is it better for the clients to have somebody that they can talk to about those business aspects and just know that they get to focus in with the therapist when you're having time with them. And I think that's something that Nancy and I agree is a powerful aspect of our business as well.
Nancy Ryan:
Right, right. Yeah. I like that as well. And that's really, if you think about it, if you go to any other medical practice or any sort of practice like that, you, you're not you're not talking about the money stuff with the doctor. You've got a person that does that. So I think having that buffer is, is huge. Yeah. Yeah. So one of the things that I know we talked about before we started recording that I think is going to be really interesting to people is that I think a lot of times, well, you know, for those of us that are marriage and family therapist, you know, our focus is working with you know, obviously couples work and, and family work. And so we're, we're really focused on the systems that are going on there and the interaction patterns and all of that.
Nancy Ryan:
But I think what you're saying is, is knowing how to set up the room, the therapy room so that you are being able to control that. And so you guys have done a lot of work in training, other therapists, how to do that. And you've got a training program that's coming up in October, I believe you said, and we're gonna, we'll talk some more about that. Cause I think people be interested in that, but get you, why don't you give folks a little background around this whole concept of knowing how handle the room in couples therapy?
Dana McNeil :
Sure. Yeah. There's, there's so many things going on and I loved what Dana said about like, you've gotta be able to have be that presence that even if it gets high conflict or they feel hopeless, that, that you're carrying the hope and you're carrying the, the demeanor in, in, in the office now internally with could be going, Oh my gosh, this couple's a mess. Right. But that's not coming out in the room. So there's, there's like you're watching both partners. So both partners need to be able to feel like you're on their side without being that mediator or somebody going, you know, don't, you see how awful they are. And, and like, there, there's a way for you to get them to talk to one another where they both trust you, but they're talking together and your further relationship versus each individual person. And that's, that's huge.
Dana McNeil :
So when there's so many skills involved in this, so when one person is talking and sharing, I'm looking over at the other person and what's happening with their face and what's not being spoken. And to be able to stop and call that out in the room, or maybe even be able to speak for that person of how, what your partner is saying is affecting me. So it's always watching back and forth and managing the room there and being brave enough to when I'm like anger in the room is fine. But if it starts getting into this flooding position or someone's being overly aggressive, to be able to jump in, they're going to hang, hang on now and make that pause so that you still have control over the room. So Dana, add to that. Yeah. I think that that's really crucial that we're kind of becoming the voice for the other partners that were kind of the interpreter of the emotion if it were.
Dana McNeil :
And so sometimes it's just that my first question sometimes when partner is talking about a situation, then they're frustrated and they're angry and upset and they don't notice that their partner has started crying, right. Or that their partner is looking angry and looking at the ceiling and crossing their arms. They're not tuned in to each other's body language or the nonverbals that are happening. And so I have to say, Hey, did you notice that? Or what's coming up for you? And so how do we hold that space for both? And then how do I show you that I support that you shouldn't be frustrated. This makes perfect sense in your subjective reality, that you are upset about this, your partner's Laclede in your partner is not getting it what's happening for them, right. Or if you're used to having patterns of criticism and defensiveness and your partner is getting, doesn't say they get defensive anymore. I might say enough to call
Gordon Brewer:
Out the emotions that your clients aren't talking about, but maybe they just glossed over or they don't feel brave enough. And we get to be that voice for them. And I think that that's at talent that you have to learn because sometimes you get it wrong. Right. And so you have to be okay with correcting yourself. You have to be okay with sensing when you're losing one of your part, one of your clients and bring them back into the fold without shutting the other one down. I mean, there's just a dance that happens when you're a really good couple. Sarah is you can't just check out and just say, it's all didactic. You have to step in for them. And that's can be exhausting if you don't know how to do that.
Nancy Ryan:
Right. Right. How would you guys say that you've you've learned that how to do, do what you do.
Gordon Brewer:
I think, you know, my prior job was actually really helpful in that because I had conflict in my job every single day. I had contractors who may not have thought that I was, you know, somebody that was somebody where they wanted to mess with it. I'm female and feminine. Right. Who are you to tell me what's going to go on? And then I have a policy holder that just wants their house put back. And so I had to straddle this dance with them all the time. Like I want to make them happy. I have to keep them as customers. I have to deal with the contractors. I think that really set me up for being aware that everyone has an agenda and that it's not necessarily that they're mad at me that they're mad at the situation. So how do I step back and not make this about me, but really help everybody come to an agreement about what it is? What are the things that we have that are similar? What do we have in common right there?
Nancy Ryan:
Yeah. Yeah. Yeah. And I just think about what the couples work that I do, I think you know, and also I'm also an AMFT approved supervisor and just working with other therapists, newer therapists of just really getting them to think think about the process of what's going on. Like you said earlier about paying attention to facial expressions and what's going on for other people. And I think the other thing about you know, couples work is, as you all are talking about this that I think takes, it takes a little bit of for lack of a better way to put it chutzpah to, to be a couples therapist, because you have to be able to, like you said, Dana walked that line and you said it to Nancy walk that line of I'm not taking one side or the other, but I'm on the side of the relationship what's working within the relationship. And so, yeah, yeah,
Gordon Brewer:
That is coming to mind for me too, is, you know, in the theory that I use, I see them as a couple and then see them both individually
Dana McNeil :
And get a snapshot of their upbringing and their triggers so that when I'm working with them as a couple, I can, I can help them understand why something is so hurtful or big for one party because it pulls all the way back to their upbringing and help couples. One of the things that I say a lot of times is, you know, it's, you're poking on her trigger and she's poking on your trigger and how do we get off this dance. Right. And so being really well aware of their patterns and triggers and and bringing that up in a couple of sessions and for me, that was doing a lot of my own personal work, right? Yeah. Besides being in business and really being a people person, but, you know, knowing the, the, how those patterns from childhood affect all relationships, right. It's like, that's the arena that they all get played out in and, and knowing that and being able to address it as, as really important.
Nancy Ryan:
Right. Right. Yeah. So in, in working in working with other therapists and helping them learn some of these things, what are, what are some of the things you kind of start with and helping people understand just kind of how to, as you, as you said, just kind of take charge of the room.
Dana McNeil :
I think a big part is it is addressing for our clients that it's normal to feel worried or scared or shame that you're having to come to couples therapy. And so one of the first things that I try to get my clinicians to do is to normalize it and personalize it. Right. So you're not here because you're not good. Or because you guys aren't smart or you're not scrappy, or you can't figure things out. It's because we're not taught this anywhere. Where are we taught couple's communication skills. Right. And so the fact that you guys were to normalize for our clients, that we shouldn't be here just makes perfect sense that you guys care this much about your relationship, that you're mining neutrals. You haven't been here before, so you don't know how to do this. And to also kind of relate to your clients.
Dana McNeil :
I mean, not to get too personal and not to push unhealthy boundaries, but we all have struggles, right? This is what it looks like at my house. This is how conflict can escalate at my house. Or this is, you know, words that we use when we need to do repair tops. Then your clients feel comfortable with you and they want to open up because they feel safe. They don't feel like you're that they're coming to this person. That's going to judge them and think like, Whoa, wait till I tell the other therapist, I have a couple that were really like trying to bring them to know who they are and you want to make your life better. And that we're grateful and appreciative that they're willing to be vulnerable with this. That goes a long way in building our clients for us.
Nancy Ryan:
Right. Right. Yeah. And I think it's one of the things that I think is, is important in couples work and this of, you know I'm a big fan of the Gottman's as well. And one of the things that I explained to couples a lot of times is that, you know, a sign of a healthy relationship is when two people can share their internal world with the other and neither one of them get freaked out about that or angry. And th th that part of themselves is treated with kindness and compassion by each other. And I think as therapists, we can, we can model that in the therapy room. A great deal. Yeah.
Dana McNeil :
Another piece that I will add is you can kind of just see with both Dana and I, that we're pretty real, we're pretty authentic. And I work with my clinicians a lot on not being that one that sits in the back with their clipboard and uses, you know, but to be really real with the client. I mean, we're talking about sex, we're talking about like, one of those things I'll say is, okay, so how do you guys fight? Is it, you know, you're slamming doors, are you screaming and yelling and name calling or you're punching walls? So I normalize it for them to be able to share what's really going on. And so teaching clinicians, those types of things and being really real with them can be really helpful as well, because nothing's worse than like, we're both certified Gutman therapists, but nothing's worse than having an agenda for your couple. And they come in with something that they've got to talk about. And you're like, okay, I'm going to teach you this today versus handling what's up in the room and pulling it out an intervention to work with them.
Dana McNeil :
Right. So I think a lot of new clinicians need to know how to let that breathe and whatever comes up, we're going to handle today. Yeah, yeah. Having a plan, but also being willing to go off topic. And I think a lot of new couples therapists get freaked out about that, particularly with, because we both train our clinicians to do the Gottman method, you know, we've got over 50 different interventions. And so this week they might be learning this one and they're like, okay, I'm ready to do this intervention. Right. And so they came into the room and they had a fight. I wasn't ready for a fight. We're not ready to talk about fights. Like they're gonna fight. So I have a plan. So I don't feel weird, like everybody's staring at me, but I want to know what you want to talk about. What's your agenda versus my agenda and being okay with switching it up like that. It's really hard for new couples therapies.
Nancy Ryan:
Right, right. While, so I know one of the things that you guys have got coming up as a, a training program that you're collaborating on. Tell folks more about that.
Dana McNeil :
Yeah. So our website is called confident couples, therapists.com and got a training coming up October 16th. It will be a 90 minute webinar on really how to be a confident couples therapist, as well as this is a perfect niche to build a cash pay practice in because it's one thing, no matter what that couples will pay for. And really a lot of successful professional couples come to see us. And so we're going to be touching on all those aspects. And then for those of us that want to go longer and named more in depth, we've got a longer program after that.
Nancy Ryan:
Right. Great. And we'll have links to all of that in the show notes and show summary and all of that sort of thing. So well Nancy and Dana, I want to be respectful of your time. And I'm so glad we connected, even though we ran a joke
Dana McNeil :
Technical glitches there at the beginning.
Nancy Ryan:
But that's what makes all this fun anyway and challenging. So yeah.
Dana McNeil :
Yeah.
Nancy Ryan:
Yes, yes. So tell folks a little more about how you can get, they can get in touch with you and how they can connect with you. If they have more questions,
Dana McNeil :
We also have a freebie, so maybe we want to let them know that yeah, we put together it's called three conflict bestie techniques that confident couples, therapists use manage affiliated clients. So we put together a little ebook and you can go, you can get it through our website. If you want to check out, do the webinars fast for you, or if there's a week where you can just go straight to ebook. And it's got some really great tips or things that Nancy and I during our own practices and teach our clinicians about ways to manage the conflict both internally, because you're probably going to be stormy and choppy inside. But then also what are the Caesar verbally, physically that you can do to show that you have control for your clients? So they feel happy. They want you to have healthy boundaries with them when they're coming in acting like a couple of five-year-olds. They want to know that the kindergarten, your cop is there to like wrestle them in and make sure that they're handling themselves well. So it's got some great tips and techniques and we put some time into it and we thought we'd share their interest in.
Nancy Ryan:
Awesome. Awesome. And again, we'll have links in the show notes and shows summary. So yeah. So both of you, I guess, tell me any parting thoughts here and just thinking about you know, I know we've covered a broad kind of broad topic area with all of this, but just thinking about having a a successful couples practice group practice, and also just the nitty gritty of working with couples, what any parting thoughts on that for both of you?
Dana McNeil :
Yeah. That's doing couples therapy is different than doing individual. And the worst thing that can happen is if you don't get good skills and see couples and do damage. And so to me, yes, pick a theory, go with, but also get the
Gordon Brewer:
Skills that it takes to work with couples effectively so that so that it leaves a good legacy on couples therapy. I can't tell you how many people come and say, Oh yeah, we just kind of went. Yeah. How does that make you feel with one another? And they learn new, no skills whatsoever. That's really sad. So if you're going to seek couples, get some training.
Nancy Ryan:
Right, right. What about for you Dana? Anything else you'd like to add?
Gordon Brewer:
Kind of along with what Nancy said is if you decide that it's not for you and don't do it, I can't tell you how many couples come in and be like, you're your third couples therapist. It just didn't, we couldn't resonate with them. And I'm wondering if it's because they didn't feel competent and you try to use the skills that they were using with individuals. You know, if we just want to talk about our feelings and sit on the couch, you can do that at home. I'm looking for someone to be more directive. And that's the main difference between individuals and couples therapist. I have to be okay. Compassionately directing you and being mindful that you're here to learn skills for me, not just for me to, you know, nod and say, yeah, that sounds like it's really hard, but easy. Right? So giving yourself permission, this, this isn't your jam that's okay.
Gordon Brewer:
Right. Let less, there's more than enough clients for us all to have a niche. And if your niche is not couples therapy, maybe you learn that from a program, but at least you have respect for the things that you need to know so that when you see couples going to a bad place, that you can refer them to clinicians that are specializing it because it's becoming really important. We have so much going on in the world right now, and our couples are in crisis, both Nancy and I have tripled the amount of clients that we have in our practices right now. I mean, we're bursting at the seams. So if it's not your specialty, please refer it to someone who it is.
Nancy Ryan:
Yeah. That's great advice. I can't, I can't agree with you more it's couples work is different and I've had the same experience. I've had a lot of people come to me and say, okay, you're like the third or fourth couples therapist we've had you know, we want to keep our marriage. We want to make things work. You know, we need something different. And so, yeah. And I think you're, you're absolutely right. It has to be more directive. You have to give them those skills and, and something to take home to practice because it's a reminded of Sue Johnson and just being able to make a couple aware of the dance at the rayon and how they can change it. So, yeah. So, well, Dana and Nancy, I'm so glad you joined me for the podcast. I know we could probably spend all day long talking about this topic and doing couples work. And so, and hopefully we can get you back on again, to talk more about the work you're doing, particularly in training other therapists. Cause I think that's an important work.
Gordon Brewer:
We wouldn't let them hang out with you again. So yes, that would be lovely. Thanks.
Nancy Ryan:
Okay. Take care. Alright. Bye. Bye.
Being transparent… Some of the resources below use affiliate links which simply means we receive a commission if you purchase using the links, at no extra cost to you. Thanks for using the links!
Resources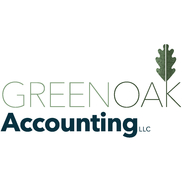 Dana's Resources
Nancy's Resources
Other Resources
Click on this link, nominate yours truly and write your most intriguing questions for the "Up Close and Personal Podcast Mini-Series"
Use the discount code "AUG2020" on all of the Practice of Therapy e-courses and digital products at Gumroad and Teachable.
Meet Gordon Brewer, MEd, LMFT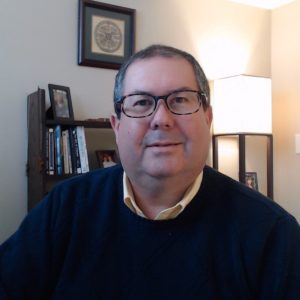 Gordon is the person behind The Practice of Therapy Podcast & Blog. He is also President and Founder of Kingsport Counseling Associates, PLLC. He is a therapist, consultant, business mentor, trainer, and writer. PLEASE Subscribe to The Practice of Therapy Podcast wherever you listen to it. Follow us on Twitter @therapistlearn, and Pinterest, "Like" us on Facebook.