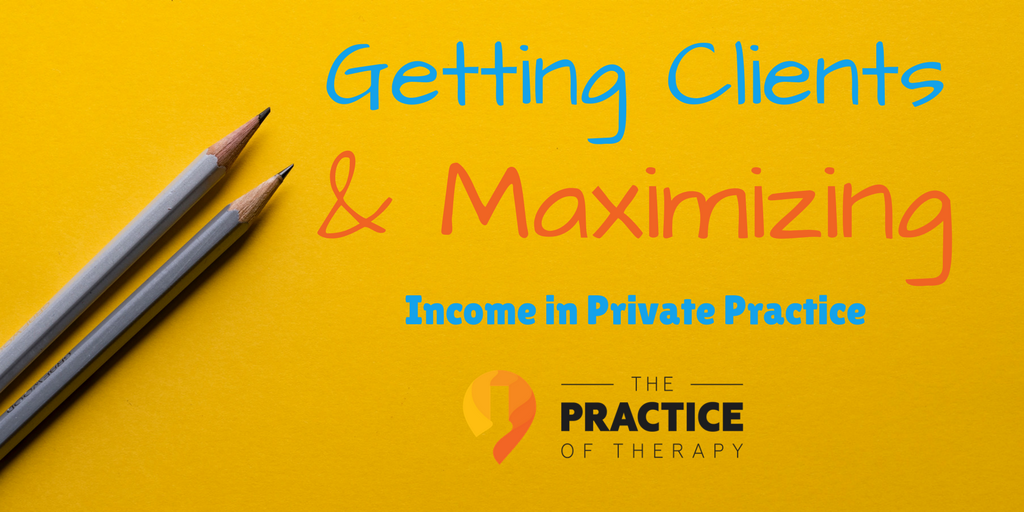 The two things that most therapists and counselors in private practice find most challenging is how to get more clients AND increase their income.  And those two things do go hand-in-hand.  So in theory, the more clients you have coming to you for counseling and therapy sessions, the more a clinician's income will increase… at least in the traditional way of thinking of things.
Marketing to Get Clients
Getting clients does require marketing your practice.  And the number one way of doing this is by having a website and it being optimized for search engines.  In addition, marketing your practice making contacts with people through both social media and traditional contacts.
The key though to having clients to see and filling your schedule is to have multiple referral sources and ways for people to find you.
The other factor, of course, is how much a clinician can charge per session. A therapist or counselor's income is dependent upon being able to trade their time and expertise for a specific fee. The more you charge, the more you get.  And, if you charge more, you do not have to see as many clients to get the same amount of money.
Getting Clients is Crucial
Getting clients is a crucial piece.  And the other is keeping them is another.  Keeping a full client load depends on both.  Having a steady flow of current and new clients is key in keeping session slots full.  
But once a therapist's schedule is full and they are having as many sessions as possible, there is somewhat of a ceiling in terms of the amount of income they can make as a solo practitioner.  Depending solely on having individual or couple's sessions alone is not scalable.  A clinician can quickly hit a maximum earning potential if that is all they do.
Maximize Your Earning Potential
This is why it is so important for people in private practice to maximize their income by diversifying their streams of income.
What this means is being able to have other ways of bringing in income other than just having therapy sessions.  In essence it means being able to maximize the amount of money you get for the time you spend. In other words, "getting the biggest 'bang' for the buck"…your time.
There are basically three ways of doing this  
Providing Additional & Alternative Services– adding additional services that people will pay you for is a great way to diversify your income.  And hopefully they are things that will average more per hour than what you get for sessions.  Examples would be doing group therapy, offering classes, consulting, mediation services, or workshops and seminars people pay to attend.
Maximizing Your Space–  What is meant by this is bringing on additional therapists to see more clients using your current therapy space..  In other words, you add other therapists to your practice and form a group. They would, in turn, pay you rent or some sort of fee to use your space or be a part of your practice.  Again, this is a great way to maximize your income potential.
Creating or Selling Products- This third way of creating income is to offer products, like books or other therapy products that you would sell. For example, creating an E-Book geared to your practice niche that clients could buy.  There are also ways of creating passive income from affiliate programs like Amazon Associates.  With this you would recommend and sell books and other products on Amazon for a commission at no extra cost to the buyer (like is done on this site)
With all three of these approaches to creating additional income streams, most of us in this field really do want to see clients.  It's why we do what we do.  And even though these three ways of producing additional income can be profitable, it makes sense to first focus on building your practice by getting and keeping therapy clients. It will be the "bread and butter" of your practice.
A steady flow of referrals is what creates stability in private practice.  This is why it is important to put your energy into marketing your practice from the very beginning.  Once you have those multiple referrals sources, you can continue to build your practice by providing additional services, duplicating your efforts and developing products to sell.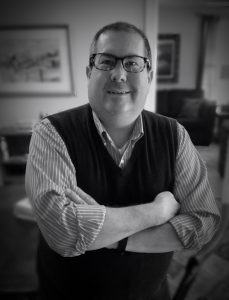 By L. Gordon Brewer, Jr., MEd. LMFT  – Gordon is the President and Founder of Kingsport Counseling Associates, PLLC. He is also a consultant and business mentor at The Practice of Therapy. Follow us on Twitter @therapistlearn.  "Like" us on Facebook.