re·ju·ve·nate
rəˈjo͞ovəˌnāt/
to make young again; restore to youthful vigor, appearance, etc.:
That vacation has certainly rejuvenated him.
to restore to a former state; make fresh or new again:
to rejuvenate an old sofa.
(From: http://www.dictionary.com/browse/rejuvenate)
Tomorrow I will be leaving on vacation.  The plan is for it to be a time of rest, relaxation, rejuvenating and recharging.  Don't know if you are like me though, getting ready for the vacation is stressful all by itself. Planning, getting there, getting caught up before you leave and all that goes into taking a vacation can be just as stressful as work!   Nonetheless, we need that downtime to recharge and rejuvenate.
This past Friday (March 17, 2017) I talked about "recharging" on my Facebook Live Broadcast.  Here it is in case you missed it.
Broadcast notes and some things to think about:
What are your best ways for you to recharge?
How are you taking care of you?
Spend more time outside in the daylight and being nature.
What are the things you are doing to help feed your creativity?
Create daily habits of recharging.
How are you draining your batteries with things that are not motivating or rejuvenating?
"Follow your bliss…" – Joseph Campbell
I also mentioned:
Joe Sanok's, Practice of the Practice | Slow-down School
http://www.practiceofthepractice.com/slowdownconference
Michael Hyatt
https://michaelhyatt.com/welcome/
Sign-up to for the upcoming (April 2017) E-Course "Love the Work; Hate the Job".  It will be offered FREE for a limited time.  This course is geared for anyone that is feeling stuck in their job, particularly those working for agencies that are thinking about moving into private practice. Will outline a plan for making the transition from agency work into private practice.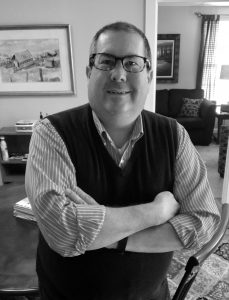 By L. Gordon Brewer, Jr., MEd. LMFT  – Gordon is the President and Founder of Kingsport Counseling Associates, PLLC. He is also a consultant and business mentor at The Practice of Therapy. Follow us on Twitter @therapistlearn.  "Like" us on Facebook.