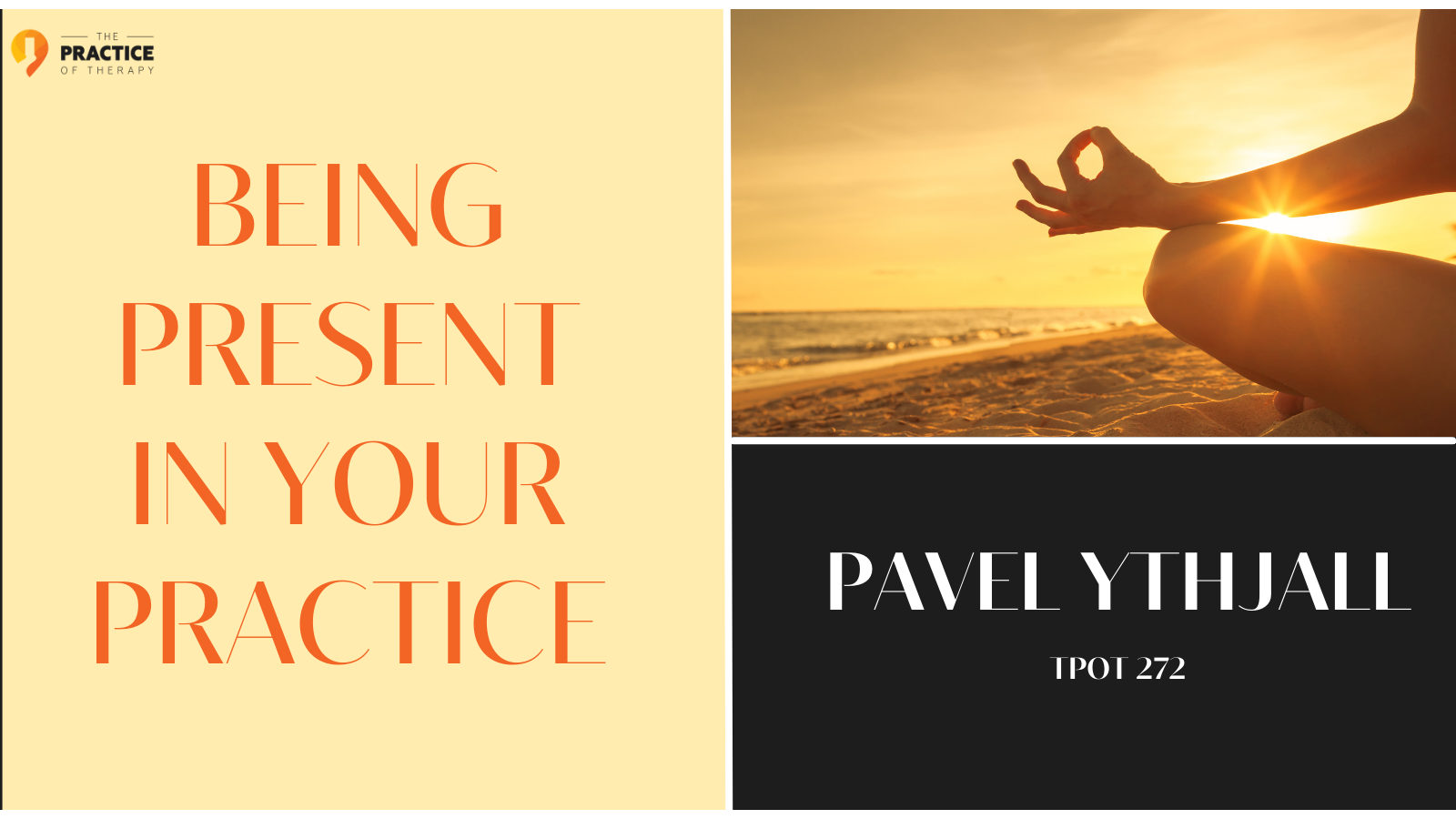 In this podcast episode, host Gordon introduces Pavel, who shares his story about a tragic car accident he and his wife were in seven years ago. Pavel's wife remained paralyzed neck down, while he was able to recover. Pavel talks about the trials and tribulations they have faced during these seven years. Despite the challenges, Pavel remains hopeful and has a positive outlook on life. Gordon and Pavel discuss his experiences and some of the significant life lessons Pavel has learned as a caregiver.
Meet Pavel Ythjall
Pavel Ythjall is one of the top contemporary photographers for women in fitness in America. He came to the United States from Sweden to pursue the American dream. He was well on his way when tragedy struck. Kat was a major in the US Air Force. An American born and raised in Belize, she was an avid fitness enthusiast, marathoner, and triathlete, earning pro status with the International Federation of Bodybuilding. Today, Kat runs a family home command station for Pavel and their four Yorkies, managing her caregivers while taking online classes for a second master's degree in psychology.
Be There for Others
Pavel's story is a testament to the power of being there for others. Even when our families and friends cannot help, there are always strangers willing to provide support and love. It is essential to recognize that being there for someone is more than just providing physical help. Being there for someone can also mean being a listening ear, providing emotional support, and offering words of encouragement. The little things can make a huge difference in someone's life. As a caregiver, it is essential to remember that taking care of someone going through a difficult time can be challenging. It takes an enormous amount of courage and mental fortitude to be a caregiver. It is essential to take breaks and allow yourself to rest and recharge. Many people are willing to help and provide support. We have to be ready to reach out and ask for help.
Support Each Other as Caregivers
We can learn that we should support each other as caregivers. It can be challenging to be a caregiver, and it can be easy to feel alone. We can all feel overwhelmed and discouraged sometimes, and it is essential to remember that we are not alone in this. We should reach out to others and share our stories and experiences. We should listen to others and offer support and advice. Pavel says we need to be open to learning from each other and willing to help each other out. Also, we should be ready to share our stories and experiences, listen to each other, and offer support and advice. As caregivers, we need to be open to learning from each other and willing to help each other out. By doing this, we can create a community of caregivers who are there to help and support each other.
Help Others to Help Yourself
Viktor Frankl's book "Man's Search for Meaning" is a testament to helping others to help yourself. Despite suffering in the concentration camps, he found hope and meaning in his circumstances. He found strength in his hope of reuniting with his family. Pavel advises those going through hardships to find knowledge and understanding. He found solace in podcasts and books. He found wisdom in the words of Jordan Peterson and other influential people. Pavel found strength in his own story, which he wrote in a book called "True Love and Suffering." His story is a reminder that we should never give up hope.
Find Presence for Those in Need
Overall, Pavel highlighted the importance of being present for those in need. Pavel and his wife were in a tragic car accident seven years ago, and since then, they have endured many trials and tribulations. Despite the fact that their own families did not show up for them, they were surrounded by a new family of people who heard about their accident and wanted to help. Pavel demonstrates the power of being present in difficult times, as it is often the people who show up in times of need that make the most significant difference. All in all, being present for those in need and showing support and compassion is crucial.
Gordon Brewer 0:00
This episode is sponsored by therapy notes therapy notes.com. Be sure to check them out and be sure and use the promo code Gordon g o r, d o n and you can try them out for two months for free.
Little over 15 years ago when I started my private practice, I had to learn a lot and most of it the hard way, and I don't think you need to do the same. Hi, I'm Gordon Brewer, a licensed psychotherapist. And welcome to the practice of therapy podcast, part of the site craft network a podcast join me in this journey of discovery as we have conversations with other leaders and professionals in both the mental and allied health fields. Join us as we explore both the business and clinical sides of running a private practice.
Hello, everyone, welcome to the practice of therapy Podcast. I'm Gordon Brewer. And this is episode number 272 of the podcast and glad you're with me for this episode, because it's a special episode. Well, you know, for me, I think most all of them are special. But this one is particularly special because I've, I've met a new new friend, I'll go out and go out on a limb and say that and this is this particular episodes, beers a little, little more away from the business side of running a private practice and more about the clinical side, or at least, hopefully this, this interview will help you maybe have some more insight into how we help others. And I met this amazing person, his name is Pavel hits y'all. And hopefully, Pavel, I'm pronouncing your name correctly. But Pavel, the way I met Pavel was through some mutual friends within the sight craft network, Lisa mustard, who does the therapy Show podcast and also my friend Aaron Potratz. And Nathan Hawkins with the shrink think podcast. And both of those podcasts are part of the site craft network. But anyway, they did some interviews with Pavel and I'll commend those to you. And we'll try to have links here in the show notes for those episodes. So you'll get some different takes on on Pavel story and understanding him and really what he has to offer us as clinicians and as much as anything, I think what I learned most from Pavel is the importance of being present with people and, you know, as caregivers, when I say caregivers, I mean, in the sense of being therapists and providing care for people. You know, there are a lot of times when people bring us stories, that there's really no fix, and I'm using air quotes here fix of what has happened, I think, in particularly when there's a death or a significantly loss, or someone is injured and has a life, debilitating illness, those kinds of things. There's not much we can offer in terms of fixing that situation. And so, at least I know, in my own experience of all of this, it's, you feel kind of helpless as a clinician to help but what I've learned and was really learned from Pavel and also has just been really reinforced in my own work over the years is that the importance of being present with people and just being there for them goes a long way with helping and healing and that sort of thing. But Pavel story, you'll get to hear a little bit of it. But the quick Cliff's Notes version of his story is is that he and his wife were in several years ago, were in a terrible car accident, in which his wife was wife's neck was broken, and she was left paralyzed from the neck down. Pavel miraculously also had a he had his neck was broken, but he kind of recovered from that, and regained his mobility and that sort of thing. But he's now in this situation where he's caring for his wife. And so that's kind of a segue into the store, the Pavel story and in our conversation, and before we get to that conversation, one of the things I would love for you to do is to go over to the website practice of therapy.com and just check out all the resources I've got there. You know, one of the things that I really love doing is finding new resources and things is to help people with. And one thing that also that I really enjoy doing or the different communities that I've set up for, for practice private practice owners, depending on the stage that you're in, I have the practice launch Club, which is a membership community for those folks that are just getting started in private practice, and really trying to navigate all the things around, getting a practice started and making that transition from maybe agency work or working somewhere else, or even just coming out of graduate school. And so when you go to the website, you'll see links for that there. And also, I have a focus group, particularly for group practice owners that are also insurance based, that that particular that particular group is a time I say time limited, we we meet for six months. And then after that, I'll open up the doors for that. But if you're interested in applying for that, by all means do that. And I'll be glad to start a conversation with you about that and get you ready for the next cohort. And also, I do also do some individual consulting with people. And we'd love for you to check that out as well. But you can go to the practice of therapy.com, I won't give you the full URL for the consulting page, but you'll see a link up there that says Start consulting. And you can just fill out the application there and we can begin our conversation. Usually what I do when I start consulting with people is I have people sign up for a free 15 minute brainstorming session to really look at what your goals are, and see if we might be a good fit for each other and one, one capacity or another. So be sure to check that out. And also, before we get over here to my conversation with Pavel, love for you to check out the site craft network. And you can get to it by going to site craft network.com. And check out all the other great podcasts that are part of that network. And also just as a, put a quick bug in your ear. I'm opening up the doors for other people that have podcasts in this similar niche of mental health, entrepreneurship, those kinds of things if you'd like to be part of the network, when you go to practice, site craft network.com, you can find out how to join the network and become a member of the network. So commend those things to you. And so, here again, before we get to my conversation with Pavel, I'd love for you to hear from our sponsor of the podcast, therapy notes and also from one of the members of the site craft Network.
Whitney Owens 8:01
Hi, I'm Wendy Owens. If you don't know me, I am the person behind the wise practice podcast, which is part of the site craft network of podcasts. I am so proud to be a part of this network along with my good friend Gordon Brewer, who's doing such amazing work on helping people on their practice journey. If you haven't discovered the Wasp practice podcast yet, you can find it anywhere you listen to podcasts. I'd love for you to join us as we explore how to grow a faith based practice that brings you the income you need and the lifestyle you want. Be sure to check out the podcast and other helpful information at Whitney owens.com. There you will learn more about the wise practice community how to become a member as well as information on the 2023 wise practice Summit. And hey sight craft network as a sponsor, so hope you can make it
Rachel Bond 8:50
one of the keys to a successful private practice is having the right systems and processes in place to make things run as smoothly as possible. With a system like therapy notes, you'll have more time to spend with what matters most your clients therapy notes is a complete practice management system with everything you need to manage patient records schedule appointments, meet with patients remotely, create rich documentation and bill insurance right at your fingertips. Their streamlined software is accessible wherever and whenever you need it. Your clinical records will be secure with less paperwork, which means you can give a much better quality of care. It's the EHR that Gordon uses in his practice. Be sure to check them out today by going to practice of therapy.com/therapy notes and be sure to use the promo code Gordon to get two months free.
Gordon Brewer 9:58
Hello, everyone Welcome to the podcasts. And I'm really excited for you all to get to hear from somebody I've recently become acquainted with. And that's evolved it y'all. of all welcome.
Pavel Ythjall 10:12
Thank you, Gordon. Thank you. I'm happy to be here.
Gordon Brewer 10:15
Yes. And I learned about football from some fellow podcasters and get to listen to his interview. And you've got an amazing story.
Pavel Ythjall 10:28
Thank you. Yeah, it's an amazing in the sense that only many different ways I guess, but both me and my wife are unlucky to both oak break our necks, but we were lucky in the sense that we got an enormous amount of, of help and love. And the trials and tribulations after the seven years, have become sort of my passion and purpose now to share with other people and see if we can get more people help so to speak.
Gordon Brewer 10:53
Yes, yes. And I think that this is just a relevant topic for for any of us going through what we go through in life. And I think, you know, dare I say on the tail end of COVID. And, and really people being aware of when life gets hard, you know, how do we help people? And how do we? How do we live into the really the power of being present with people?
Pavel Ythjall 11:20
Yeah, that's a good it's a good question, Gordon. I don't want to put take your podcast down too much. What after our accident, while was miraculous in a way was to see who showed up for us like we were two strong athletic people in the in the prime of our lives, but with broken necks you you're very vulnerable, both mentally and physically. And both of our families did not show up for us. So our blood families that just, they just didn't want any part of it for different reasons, right. But who did show up was doctors, friends that heard heard about our accident on Facebook that I've gone through similar things. So he became we became a whole new family of people that wanted to help us put it by by word of mouth. And that was miraculous.
Gordon Brewer 12:06
Yes, this. So maybe a good place for us to start is, as I start with most everybody on this podcast is tell us a little more about yourself and how you've landed where you've landed.
Pavel Ythjall 12:20
Wow, okay, I'm from Sweden, and emigrated to America 14 years ago. Hollywood, you know, America, Hollywood, I was a photographer and always dreamt about coming to America. And I did. And I found success pretty fast here in America. America loves hardworking people. And I'm certainly that so I wasn't, I wasn't an on an upward tragic trajectory, and the fitness business shooting for all the big magazines. And that's also how I met my wife, cat. She wasn't a major in the Air Force, just a force of nature. Also a triathlete a marathon runner, and a bikini fitness Pro. So we met on a rooftop in Hollywood at a fitness party. So that was that was the love the love the true love and your dreams, right? And then we just one year after we got married on an island in Belize. So that's the happy background, and then the tragedy happened.
Gordon Brewer 13:13
Yes. And so for folks that might not be aware, I know that you and your wife are in a terrible car accident. And it's a miracle that you're both alive. It is
Pavel Ythjall 13:25
it truly is. We were both in a in a big SUV Range Rover, which are big, heavy cars. And we were going down to a couple of friends in Laguna Beach over the Christmas holiday. So it was a happy time for us. We were very newly in love. And we're happy going down to the car cat leaned over to put on some Christmas music. And we just heard a crack like a big, big sound underneath the car and the whole course shook. And the car started sliding and it's sort of sliding towards the side of the road. And it got up gravel. So there was gravel and dust and, and just the cloud everywhere. And then we hit one of those street signs that says Laguna Beach, 45 miles or whatnot. And the car started rolling. And I remember I remember vividly how I bounced my head in the windshield and I thought this is going to hurt. And after that. It's I just blacked out. And I woke up upside down with blood is pouring down my face. And I looked over at a cat and like how are you babe? How are you? And she's like, go get help. I've broken my arms. But she hadn't broken her arms. He had decapitated herself instantly on impact. She just couldn't move. And so our military training just believed her to think that she had broken her arms, which is logical but yeah, instantly paralyzed. Yeah. And from there on. Yeah, the story continues.
Gordon Brewer 14:44
Right. Right. So it's been quite a recovery part process for you guys. Yeah. So one of the one of the things I know about your story is is that when when it came down to it the people that you thought you could count on I'm really work the people that ended up being there for you in the long run.
Pavel Ythjall 15:06
Yeah, one big part of our story is the caregiving part of the story. So this didn't, it didn't become become like, it didn't show itself until after we got home. So because when you're in the hospital, you're taking care of 24/7. Like my dad said, the hospital is the easy part. You got doctors, nurses, trauma, people, you got everything you need 24/7, you just ring a little bell or blowing a little pipe and someone will be there for you. So it was even though that was really hard, obviously, there are worlds fell apart. It was when we got home, that's when that's when the real struggle started. Because all of a sudden, you're, you're alone, it's me with a broken neck, my wife with a broken neck, she can't move. And we need 24/7 care. And you just stand there drop, the ambulance drops you off, and you're like, what now? What do I do now? And that's when really when my war fell apart, and her world fell apart, and suicidal thoughts came up and all that. So we just went down to really deep, deep rabbit hole of blackness in the beginning, right? So there, but that's at a desk when I discovered that none of our families had the opportunity or want to come and help button in some way I understand that there's there's so much sorrow. And I mean, people have so much trouble just dealing with their everyday problems. So coming to help us and seeing the sadness everyday. Is takes an enormous amount of courage and mental fortitude, something we've built up both of us now. But in the beginning, it was it was hard, right? So yeah, so that was the start of it all. What did happen was that while our families were not there for us, Stranger started appearing. So I've just just premiered a documentary about the heroes. And in a book I wrote, and I screamed out on Facebook, I was really screaming out for help. And in my blog posts, and people that have gone through similar stuff, contacted me and asked how they could help. And one after the other. So after not too long, I had a whole bunch of people around me loving, caring people, I went grocery shopping, I came to dishes that came and helped take care of cat and people that are just there in the morning to listen when I was angry or disappointed, or we just needed to talk to someone.
Gordon Brewer 17:22
Right, right. Yeah, it's, it's, as I've shared on the podcast before, and we chatted just briefly about and just my own journey of being a caregiver for my wife who's had a brain tumor and has, you know, in a wheelchair and, you know, dealing with dementia and that sort of thing. It really takes a toll on people in just the the caregiving mode and just thinking about what it means to have support. And so I think you're exactly right, in that I think maybe people hold back on providing support because they don't know what to do necessarily. And it's not that you need them to necessarily do anything but just be present.
Pavel Ythjall 18:08
Right. That is so right, Gordon, I remember one time in hospital, one of my big, big bodybuilding friends because I was shooting fitness in his skin and his name is Mateusz and he's from from Nigeria Slavia it doesn't necessarily have all the words, but he came by my bedside. And he sat there and I asked him to put his hand up on the railing. And I put my hand on his and that's what I needed. I just needed someone there like, and he's a big guy and I see is your size felt comforting, to be honest. So he just held his hand and he just sat there. And that's all I needed to get me through that hour or that day. And so yeah, I tried to be cognizant of that. Now the night when I help other people. I also want to add you being a caregiver might relate that it took me quite a while to be a good caregiver myself. I, I readily refused in the beginning, because being a caregiver would, it would mean that I would have to give up all my dreams. And I was lucky in the sense that I had my mobility. So in a way I could just leave cat and continue my journey innately something inside me. It's told me not to do that. But, but I still I still held on to the dreams I had, like I wanted my previous life. I didn't want to change it. So it took me a long time to It actually took me until a cat said she looked me straight in the eyes and said what if it was you? What if this happened to you? And then then empathy came in? And I'm like, yeah, what if this was me? What would I want my wife to do for me? And that it switched me it really switched me and from that point on, I pride myself to pride myself of being I mean, a good a good of a caregiver as I can be, but I'm present. I'm there for her, and I'll fight for her every second of the day.
Gordon Brewer 19:55
Right, right. Yeah, that that that resonates and I think something that you you kind of alluded to there is moving. Moving from the resentment of it all to more acceptance. Yeah. And so yeah, so what was that process like for you of just kind of moving from that? Those two places?
Pavel Ythjall 20:17
I think one thing that saved me in the sense is that the way I looked at things, so my wife has always been an adventurer. And she made me adventurous. So we before me met, I was from Sweden. So I'm very organized and structured, and I get things done, but um, may not be the most happening person in the world made it. And she made the adventures we got married in Belize, we did all these trips. So in a way, in a way me being a caregiver became like a crusade of good or a crusade of doing good a crusade of helping others. And that in itself became adventurous. Now I'm talking to you, Gordon, I've written a book, I've done a documentary, I'm gonna do a feature film. So there was a way to swivel it on my mind to cope with it. I guess this took a while I took three, four or five years to really swivel it. But now I usually tell people this, if I had the choice of the accident happen or not happen, I would want it to happen if it was only happening to me. And God knows I've gone through some bad times. I mean, I had a halo mounted on my face meant I broke my neck, I stroked out both my shoulders are dislocated. So I've been bad. But it made me a better person, and being empathetic, and being able to, to help another person and see the gratitude. And it's just there's no other feeling. There's no nothing that makes you feel better than helping other people. It's just a stepping stone to get to the point is really high. And that's people. That's why it's so hard. But once you get there, and I think you're there yourself, Gordon, it's just it's beautiful. There's nothing better, even though you're tired, you know, wept out and maybe whatever you are, it's just this beautiful feeling of being able to help in his because it meaningful. It gives you purpose. Yeah. And that's what drives me. So sorry, I forgot what you asked Gordon? Well, it's just,
Gordon Brewer 22:08
yeah, just thinking about moving from resentment about things to acceptance of things, you know, but what as you were saying, saying all that one of the things that I'm reminded of is that, you know, when, when there's a tragedy of some sort, or there's some sort of catastrophe, you know, the thing that seems to be the redemptive part of it, is when you see all the people that show up to help, I mean, I'm thinking I, you know, in recent years, you know, hurricanes and natural disasters and that kind of thing, people showing up for that has a way of grabbing at us or touching us in a way that that just kind of puts all the other nonsense of life to the side.
Pavel Ythjall 22:56
Yeah, it does. And it's, I do call it like a calling to adventure because it is it is an adventure, it gives you a sense of purpose, and you're doing something and it's going above and beyond, and it's going outside your little box. So yes, so caregiving can be an adventure. And I agree we was we just saw that little girl in Turkey, right, rescued from the ruins and engage the whole turkey and it against the whole world. I think we couldn't grasp 40,000 being dead. It's just like, the number is too big. But that little girl it just everyone wanted to help. So yeah, for sure. Yeah. And I have the best. I mean, I have the best, most intimate relationships with other caregivers. Now other people that help Johnny Korea, a local person here in Los Angeles, he started next step, which is an organization for people with paralysis, he started that organization after being paralyzed himself. So it's like a self fulfilling thing and, you know, helps I mean, 1000s of people, and it's, it's, miraculously to see what we can do. We can do so much good, you know, if we want to so
Gordon Brewer 24:01
yeah, yeah. Well, you know, the one thing that occurs to me and just thinking about just kind of putting on my clinical hat here for a little bit, you know, when and in my work with people that maybe, maybe struggling with depression, or any sort of thing like that, there's this inward focus that comes with that, I mean, you're really consumed with your own stuff, but when you can start turning that outward and really focusing on others, that tends to go away tends to the other thing that comes to mind is, is just how much meaning that brings for people. Yeah, and I think that's what you're, you're hitting on there, Pavel is the tragedy that you've that you've had and you and your wife had, there has been some meaning that has come out of that for the to the two of you I make an assumption for your wife as well but ya know, for sure,
Pavel Ythjall 24:57
I mean, we we Do you have a choice, I think you have a choice, Gordon, when something happens to you, you can either go down to the abyss and maybe never get out right and or you can try to make something out of it. And we were strong enough to try to make something out of it, so to speak. And I think, I think therapists have a huge role and trying to help people bridge that little bridge that bridge, because it's not easy at all, so to speak, when it comes to my wife, she, she's just a force of nature in that, after the accident, all she can do is move her or neck and shoulders, but she worked with a stick in her mouth called a stylus, and she's now almost a licensed family therapist. So she's doing her practicums she also works full time for SpaceForce. So so there is no, it's interesting to see like, we're live in this day and age where we complain about everything or many people complain about everything. And as you said, look inwards and have wants, but when you look at cat, my wife, and you can see what she does with her one finger or stylus and voice control. She worked full time for SpaceForce and, you know, national defenses and she said almost a family therapist, then it makes me look at myself and say like, excuse me for swearing, but stop being a little bitch pathologist is get to, you know, get to you know, so, um, and that has her accident has empowered so many other people, it makes them be better. So yes, that there has been something positive, even though cat might not agree. She hasn't brought out the best of us. And I think that's what caregiving does to coordinate it brings out it brings out the best in us. Yeah, yeah.
Gordon Brewer 26:39
Yeah. Yeah. I love that. I love that. So yeah, another another thought that comes to me is just thinking about when people go through a tragedy, and they're, and they find meaning with it. I was reminded of Victor Frankel's book, Man's Search for Meaning. Yeah, and just what he went through and being a part of the German concentration camps and as a Jewish person, and how he came out that, in many senses more whole than he was when he went into it.
Pavel Ythjall 27:10
Right. And that's irony is probably the wrong word, word. Yes, I've read that book several times. And in a way, it saved me just just to use the purpose part that as long as you have something to offer hope, actually. And his part, I think he was hoping to come back and meet his family, if I remember correctly. And so as long as you have hope, or dreams, dreams is the same sentiment, I guess. Drums, they're so important to have something to, to look forward to look forward to plus living in the moment, obviously, so yeah, but for sure is great.
Gordon Brewer 27:43
So Pavel, what what advice would you have for people that are maybe going through hardships and going through just kind of as we like to refer to the trials of life? How do they how do they make their way through that?
Pavel Ythjall 27:58
Yeah. Good question. Gordon. I wish I had an easy answer. I mean, I really do. It's there is a lot of trials on the way I think you have to what so what I can only say what I did. So what I did, I quickly realized I didn't have the mental capacity to deal with this. I needed something. So I while I had this metal thing on my head, which was a halo which fixated on my head to my body. I put on my headphones, and I walked the beach, I listen to podcasts, and I listened to everything. I mean, I listen to Rich Roll, Joe Rogan, Jordan Peterson, the early stuff, the stuff when he is a professor, and he talks to students, I listen to athletes, I listen to just about anything I could find to gain knowledge. And I did find knowledge. I've found bits and pieces from here. And there, I found some wise words from Jordan that I could implement, I found some wise words from from therapists that I can implement. That all combined helped me to get out of my shell, so to speak, and move forward. I think I don't want to be self promoting. But I did write a book about my journey. And I think that could help dispel true love and suffering. And I know that I've helped other people, I'm brutally honest, and Frank in it. And I think my honesty helps people because I, I do tell them that I failed. Like I failed my wife. I told her in front of military people, I don't want to be a caregiver. I don't want to help her. But I needed to say that in order to then be able to help her. So my honesty, I think helps people it helps people to I give it like it's, I guess I give legitimacy to being honest to being able to say that I don't want to help her. Because you have to say it first. And then you can like start overcoming it and want to help. Right? So I think my Yeah, India, my book is one way to start at least, it helped me to write it. I know people have gotten help from it.
Gordon Brewer 29:50
Yes, yes. So tell us about the documentary that's coming out on Netflix.
Pavel Ythjall 29:56
I had so yeah, so all these people helped me for seven years. And I was so self absorbed in the way that I needed to. I needed to be strong physically and mentally to be able to help cat. I realized that early. So I had all these people helping me and they didn't want anything back. And that's fine. But I realized that I needed to pay them back somehow, I needed to give back. So this is my love letter to some of the people that helped us. So the 10 closest people that helped us, I needed to show them something to add to the world to see them. I needed the world to see why they helped us. And to it, it just show the world that there are good people. And I forget who said it, it was an Indian doctor, I said, who said something like when when something good happens, it needs to be documented, because there's just too few examples of it. So that's why I did it. So I worked pretty hard year, documenting their lives editing together, pretty short, 40 minute documentary, fast paced, but very emotional. And I think it makes people better watching it. And we get inspiration from it. Right. Right. And it's on Netflix is that it will be not Yeah, okay. Yeah. Okay. That's awesome.
Gordon Brewer 31:07
That's awesome. Well, Pavel, I want to be respectful of your time. And I'm hoping that we can have more conversations here in the future, but tell folks how they can get in touch with you and connect, if they would like to.
Pavel Ythjall 31:22
Thank you, Gordon. Yeah, I've really enjoyed this. And I hope to talk to you again, true love the book.com. That's where most things origin from song to love the book.com. And then you can sort of find and connect with me there. And I'm, I'm happy to connect I message in text and email people all the time. And yeah, I'm happy to talk to other caregivers.
Gordon Brewer 31:41
Awesome. Awesome. That's, and we'll have the the, the links in the show notes in the show summary for people to get to it easily and, and I know I'm ready to connect with you just around caregiving, because I know that's an area of support that for those of us in this role of being a caregiver for spouses definitely needs the support.
Well, again, big thanks to Pavel for being on the podcast, and I'm so glad we were able to connect. And he is also a person that I consider a friend now we've already been texting each other and sending pictures of our families and that sort of thing. And so he's an amazing person. And I am grateful to him for being on the on the podcast and sharing his story. And I'm looking forward to his Netflix documentary coming out, I think that's going to be an amazing thing to see. And kudos to him for, for sharing and being so vulnerable about his his particular story. And you can find links here in the show notes to connect with him and find out more about all that he is doing. So also, big thanks to our sponsor of the podcast therapy notes, you can check them out at practice of therapy.com/therapy notes, and be sure and use the promo code just Gordon GLR doin, to try them out for two months for free. You know, I will say that I'm always amazed at how much they are improving that platform and just staying on top of all the new new ways to make make it more useful for therapists. I know one of the things recently that they added as an for me as an insurance based practice is the ability to, to check on benefits and and that sort of thing for our clients right within the platform. And so that's a huge time saver and game changer for us, without having to jump around and call a bunch of different places, you can just check benefits right there on in the platform, which is a pretty cool feature. So thanks again to therapy notes for being a sponsor of this podcast. And also be sure to check out the site craft network. You can find out more about them by going to find out more about it and all of us that are part of that network by going to site craft network.com. And if you have a podcast and are interested in becoming a member of the network, you can find out how to do that when you go to that URL. So take care folks hope you're having a good March almost over with March and in Happy Spring. I didn't say that. At the beginning. I guess it's officially spring time now. Although the weather here in East Tennessee tells us it hasn't made up its mind. So anyway, take care folks and looking forward to being in your ears and in your life next week
you've been listening to the practice of therapy podcast with Gordon Brewer, part of the site craft network of podcasts. You can find out more about the other great podcast in the network by visiting site craft network.com. And if you haven't done so already, please visit us at practice of therapy.com and get your free private practice startup guide, along with a lot of other great resources and webinars and free things just by visiting. Also, be sure to follow us wherever you might be listening to your podcast. This podcast is intended to be educational and purpose and is not intended to give legal accounting or counseling advice. If you need a professional find the right person for the.
Unknown Speaker 36:00
Job
Being transparent… Some of the resources below use affiliate links which simply means we receive a commission if you purchase using the links, at no extra cost to you. Thanks for using the links!
Pavel's Resources
Resources
Meet Gordon Brewer, MEd, LMFT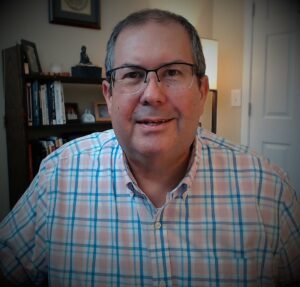 Gordon is the person behind The Practice of Therapy Podcast & Blog. He is also President and Founder of Kingsport Counseling Associates, PLLC. He is a therapist, consultant, business mentor, trainer, and writer. PLEASE Subscribe to The Practice of Therapy Podcast wherever you listen to it. Follow us on Instagram @tpotpodcast, and "Like" us on Facebook.