Everyone knows that you need to know why you do what you do. However, once you know your why, it's time to figure out who will help on your private practice journey. I have Jamey Schrier on the show. He helps teach practice owners from all over North America how to build the business of their dreams and achieve practice freedom. We chat all about knowing your why, the importance of outsourcing, and why finding help in private practice will be a total game-changer for your business.
Meet Jamey Schrier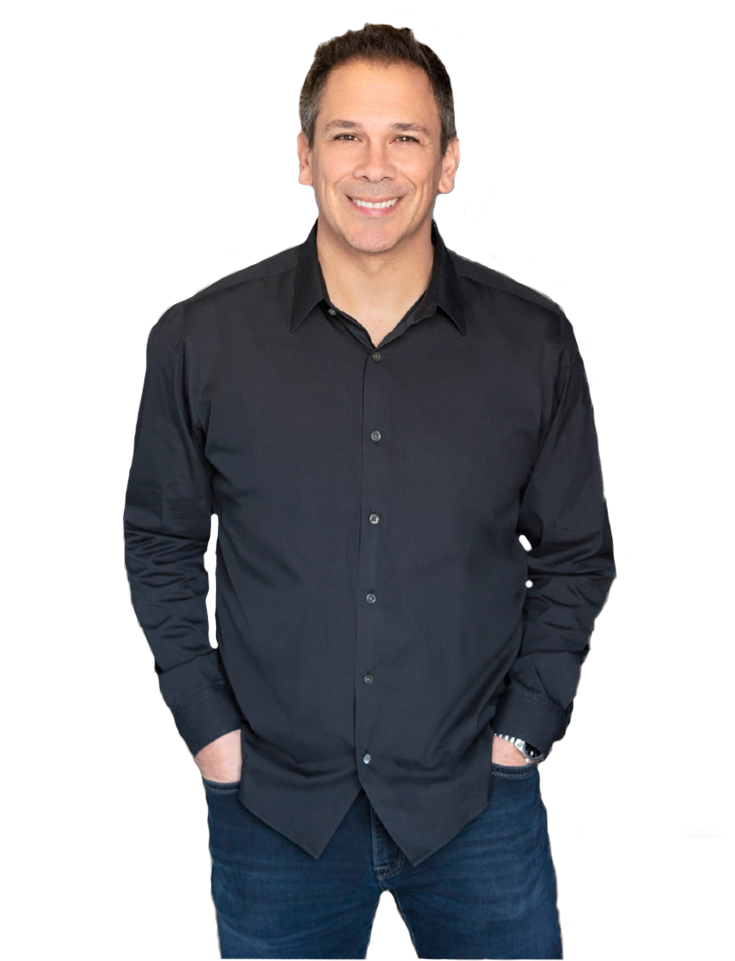 Today, I live in Rockville, Maryland with my wife Colleen and kids Jack and Gracie. I've got an amazing (and growing) team that helps me teach practice owners from all over North America how to build the business of their dreams and achieve practice freedom. I'm an Amazon #1 Bestselling author. I put on highly engaging workshops that generate breakthrough after breakthrough of ideas.
And I still get to spend a lot of time with my family – and I have plenty of time for sports, fun, and working on my passions.
All of this was possible because I decided it was time to take control of my life and my business and create practice freedom.
And now, it's my goal to help people from all over the United States create the business and the lifestyle of their dreams.
Why Are You Making Money?
When we talk about the foundation of your business, you need to know why you chose this profession and why you chose to open up your own practice. Ultimately it's going to relate to really what you're about and how you plan to provide yourself a better life. Your life is not designed to do business all of the time. No one wants to spend all their time and energy on their business. However, your business should provide a lifestyle. So, what is the lifestyle that you want? Do you want to spend more time with your family? Do you want to travel more? How much money do you need to achieve your lifestyle goals? It's okay to make money! Making money is a reflection of how many people you're helping.
The Importance of Outsourcing
Jamey started investing in himself as a business owner. Step one in investing in yourself is calling yourself an entrepreneur. You are an entrepreneur because you're relying solely on your own work. So, it's time to embrace that and not shy away. The first thing that Jamey delegated out was bookkeeping. When you outsource, you have more time, you're less stressed, you're working smarter, and you're working more efficiently. So, Jamey started to look around at all of the things he doesn't like doing or is not the best at. Next, he hired someone to answer the phones. Overall, work smarter, not harder, and find ways to outsource.
Find Assistance on Your Private Practice Journey
All private practice owners sell expertise and sell a solution to a problem. Business is all about testing, trying something, learning from mistakes, and changing how you do things. Therapists need to change their operating systems. It's time to let go of old habits that are no longer serving you. It's okay to let go, and it does not make you weak. In fact, letting go will make you strong. As a business owner, you influence a role that no one else in your business has. So, it's time to learn how to be a leader and operate in that mode. Open yourself up to the people that can help you. We can't do private practice on our own, we shouldn't do it on our own, and there's no glory in trying to do it on our own.
Jamey Schrier
Hello, my name is Jamie Schreier, and I'm here on the practice of therapy podcast with Gordon. And today we're going to talk about really the mindset of business and how you need to look at your business to grow it not just profitably, but also gives you something that you love and appreciate and can enjoy.
Gordon Brewer
Well, hello, everyone and welcome again to the podcast, and I'm so glad to have with me today, Jamie Schreier, and we're doing what's interesting about Jamie is he's in a similar profession, but different. He's a physical therapist, and Jamie, welcome, Dan Gordon, appreciate you having me here. Yes, I'm excited for our conversation. I know, just before we started recording, we were just talking about some of your philosophies and that sort of thing. And I think that's going to be really interesting to people. But as a start with everyone, why don't you tell folks a little bit about yourself and how you've landed where you've landed? Yeah, I
Jamey Schrier
mean, like most people in this profession, you know, I wanted to help people, I wanted to help others. And I chose the path of physical therapy to do that. I just loved the aspects of physical therapy. And I always knew I was going to go into business one day, and, and finally, after a few years of, of working for others, I said, you know, let's do this. So I mustered up enough courage and a few nickels to open up my own business. And it was fantastic. It was everything I thought it would be. And then a few years later, I just noticed a little bit of anxiety, I just noticed, I wasn't sleeping as well, I noticed some of the arguments that I had with with my wife were was around the business around the money and the pressure of business, as we all know. And things just started to go down a path that I, I didn't really sign up for, I didn't sign up for that part of it. And it really started when I started hiring people working for yourself. I mean, that's, you know, it's just you, right, and maybe a part time person. But when you start hiring people, I didn't know how to hire I didn't know how to train, I didn't know how to develop systems and, and have staff meetings. And, and things just got so bad that I just paused for a second. I said, What am I doing this floor. And and I realized that I'm working more, not less, right. When you hire people, you're supposed to work less than have better life. Now, I was working more hours, I was working 60 hours a week, I wasn't hanging in staying with the people that I love. I was at work all the time. And even when I was home, I was mentally at work. Right? So and then a freak thing happened. I had a fire burned down my entire practice. You know, it was it was at a time unfortunate. But what I realized, Gordon, it was a wake up call. Because I wasn't going in the direction I wanted to. I like most people and pretty intelligent like to think and I have a pretty healthy ego. And what that didn't have me do is get help. I never got help, I thought I could figure out on my own, I could, I could just work harder. And so I just made the decision that I'm going to learn actually how to build a business in this in this allied health world. I know it can be done. So I spent the next nine years investing a lot of money on my own money over $300,000. And I spent countless hours trying to implement the things that grow a business fail most of the time. But then learn some things of how to do it. And nine years later, January of 2013, I created a business that allowed me to take 137 days off in a year. I mean, I actually counted, my business grew, which was wild, like how do you take time off and your business grows. But I learned to actually work smarter, not just talk about it, but do it. And then I started sharing my story with people and of how to do it and people started reaching out and and that's how I got into this in this coaching and business training type of world and while teaching other people how to actually create a business of how you see it. It's not a preconceived by this is the way you do it. It's what do you want? And then we help to provide the principles and strategies of how to get what you want. Right,
Gordon Brewer
right. Yeah, I love that. And it can it absolutely follows a theme that listener my listeners hear from me all the time is you got to start with why just being able to figure out okay, you're you're going into private practice, you've got this, this business this practice. You know what for? Yeah, and so you guys Absolutely start with that. So, yeah, so what? Yes. So a wondering what were some of the, when you started kind of breaking this down and looking at it? What were some of the main kind of roadblocks that you noticed or mistakes that you were making before your fire? Which is tragic. I can't imagine, you know how that would affect, you know, anyone but right. Yeah,
Jamey Schrier
throwing all your equipment and even your, your plaques on the wall that you just bought? They're throwing them into a dumpster. Right? It's it definitely weighs on you, but died. Right? Yeah, it makes you rethink things. And, you know, one of the things to your point, one of the things I think is important for people to understand is, it shouldn't take a fire, it shouldn't take something tragic, to change how we're doing things to accept that you know, what, I don't know, at all. And I think that's the most important thing. You talked about Simon Sinek, who kind of coined this start with why, but I 100% agree with you there needs to be why are we doing this? The world doesn't need another physical therapy place the world doesn't need another mental health specialists will survive. So the real question is why you? Why are you doing this, because part of that, why but the part of establishing your story of how you came to be and where you're going the vision, which is where everyone has to start. It's not just doing it to get a vision statement. I don't really care about vision statements. But I do care about what this is about for you. And the reason why that's important. And I think people fail to see this I know I did, is when you have that you're able to attract people to you, not just clients, but it's used to hire people. Because the good people out there as I'm sure you know, look, jobs are jobs, anyone can have a job. But really being a part of something really having a sense of purpose that you're making a difference. That's what people ultimately want. And when you're able to provide that, because you've done some of the deep work as Cal Newport says the deep work of thinking about what does this mean to you? Why are you doing this? What is your place about you're able to connect with people more than just salary hours, that type of clientele. It's a deeper thing. That's where everyone must start. Because that's what's uniquely you and what separates you from anybody else.
Gordon Brewer
Right, right. Yeah, it's um, you're exactly right. And I think you know, a to add to that, I think maybe and I think curious with your process with this, Jamie, how, how you kind of got people through this. But I think for me, one of the things was really beginning to look at what was the lifestyle I wanted to live? I mean, the big picture kind of lifestyle, you know, I've got my profession, I've got my family, I've got things I'm involved in, in the community, and how does how these things all fit together. So yeah, so it takes maybe give us a thumbnail sketch of the process she used with people and helping them candidate discover these things.
Jamey Schrier
Well, like anything else in our profession, we learned a framework, right? I mean, when you're working with with with a client with a patient, you're following a framework, business has a framework, every successful business out there, whether its large or small, follows a very consistent framework. So when we when we talk about well, the foundation of your business, the foundation of your business is what we're talking about. Why the business for you, why did you choose this profession? Why did you choose opening up your own practice? Why are you doing this and ultimately it's going to relate to really what you're about, which then dovetail to your point dovetail into so your business is supposed to provide you a better life. Your life is not designed to do business, right? We don't know we don't want go into this. They Okay, I'm going to I'm going to spend everything that I do all my time, all my energy, all my focus for my business. Yes, it takes effort work to develop your business. But your business is supposed to do by provide a lifestyle. So the question is, what is the lifestyle you want? Making? Money is not a bad thing. We need money to live we mean nothing to do things. The question is, do you want to spend more time with your family, with your kids with your neighbors? Do you want to travel more? You know, what is that number? You know, we're in the helping profession. A lot of times we have difficulty being okay and not feeling guilty. To around making money. Making Money is not a bad thing. It's okay to make money making money, the way I look at it, because I've had trouble with this idea around sales and money. Making Money is a reflection of how many people you're helping. So if you're making money, and of course doing it your way, that's a good thing. Now what you do with the money is up to you. So you got to choose what that lifestyle is. Because ultimately, when things get rough, you need to really rely on what are you doing this for? And you have to rely on that strong, you know, sense of, I'm doing this because, for me, it was I'm working 65 hours a week, I'm having fights with my wife, I'm not seeing my kids. This is why I went into my own business. So I would have the time. That, that that's that very strong desire to have that kind of lifestyle was critical. And that's where everyone starts.
Gordon Brewer
Right. Right. And I think, you know, to your point, I think one of the things that, that people can can learn is, like you said earlier to learn how to work smarter instead of harder. Just what does that even mean? Yeah, yeah. That's a good point, you know, and part of it is, is, like you said, is really looking at, okay, what's the flow of things throughout your day in and day out of your business? And being able to really think, Okay, how much of this does it need me for as opposed to maybe outsourcing to somebody else? Or somebody else? kind of taking over? So you want to say about that? Yeah,
Jamey Schrier
yeah. So when I started making the decision to invest in myself, to to invest in my own development as a business owner, not as a clinician, not as a therapist, but as a business owner. First of all, I had to come to the realization that I was a business owner, as scary as that might sound. The word entrepreneur, well, I guess I am an entrepreneur, because my definition is, you're relying solely on your your own. You're on work to provide for yourself the divide financially for yourself, that's an entrepreneur. So we have to understand that, you know, we have to embrace that and not shy away. So one of the things that that I did on this on this journey, is to realize that I don't mind working hard. But I want to make sure there's a there's a there's an end game to it. So I had a mentor when I started investing, and learning and most of the training I had was outside of my field. So that's why I can I think I can relate to a lot of different types of business owners, because principles are principles. And one of the things he told me was, Jamie, it's not about you. You can't go to every problem with how can I solve it? And I did, I was always like, how can I How can I hike it out? He goes, the key is to find a who who can help you. And when I learned that, I was like, yeah, that's interesting, because there's a lot of talented people out there. And I don't like bookkeeping. I'm not very good at bookkeeping, I round to the nearest 1000. Not good for a bookkeeper. When you're like up close enough. So one of the first things that I delegated was who in bookkeeping, and this bookkeeper came and brought not just the services that she did, but she bought her, her her, her like, almost like mentoring me in how this should be done. So I started learning from the bookkeeper. And I started to realize, now I have more time, I'm less stressed, I'm working smarter, more efficient. So then I was like, wait a minute, maybe this is the key, maybe I just go around and look at all the things that I don't particularly like to do, or that I'm not really good at doing. And that's what I did. I said, Well, I don't particularly want to sit there and answer the phones all the time. So how about I hire someone? And then how about I actually let her do her job? Because, you know, sometimes I still jumped in there to answer the phones and say, Excuse me, let me schedule this patient. And then I finally said, Would it be okay, if I just let you do your job? She is fantastic. The manager looking at even treating, I love to treat I'm good at treating but you know what? There's other people out there that love to treat as well. And what if I use my time instead to mentor them and to help create amazing professionals? So then I started hiring people. Well, of course, I wasn't sure how to hire people. So I started learning how to hire that I had people helped me hire. So this whole notion of working smarter, not harder really comes first. with finding someone that can help you that you can delegate, which means you have to be okay, with letting go. Right, and letting go. And realizing that that is a powerful thing. Right. Right is is one of the biggest lessons that I've learned. And I use it till today in this business looking at how can I find my who to help me with a particular area of my business? And then I spend my time Believe it or not Gordon, focusing on what I love to do,
Gordon Brewer
which is this, right?
Jamey Schrier
Right, this is what I love to do, I want to talk I want to share, and I want to have other great people who does all the administrative stuff of the business, all them all some of the details of the technology and stuff. And I think that's really one of the key components where I think people go off the rails a little bit is they try to do too much, which then becomes overwhelming, and frustrating. And you start eating up time and time is the only non renewable non replenishable resource we all have. So how we use our time is critical.
Gordon Brewer
Right? Right. Yeah, it's, uh, I'm just sitting here thinking, you know, how much our lives are parallel, because that was same experience I had, until I learned to, to really look, as you said, let go of some of the things that I felt like, Oh, well, I've got to be the person to do this, I've got to be the one to do this. It was just exhausting. And you do start just piling on more and more. And it and it gets unmanageable, and, and all of that. And so I think that's you, Jamie, it's a really good point. And I want our listeners to kind of pay attention to that. The two most, as you said, the two most valuable things that we have, as any profession is, is our knowledge and our time. And that's, that's exactly, that's our product. That's what we say, sell to people, even though people don't like Ford sales, but that's what you're doing. And so being able to free yourself up to where you can do those things, give your time, and your expertise to things. And your expertise might be something even outside the field, like, you know, again, doing this kind of thing, doing, doing any number of things that that really energize you and that you have your passion for. Yeah,
Jamey Schrier
but Well, this is where we get into the whole idea of marketing, I so many people say, Well, I need more patience, I'm like, we all sell the same thing. We sell expertise, we sell a solution to a problem. It doesn't mean you have to be the one that does it all. And here's the interesting part. We're not stupid, we couldn't have gotten in School and graduated with a degree if we got C's. So let's just all agree that we haven't failed a lot in the academic world. We have it. So we were taught. Because you learned by mostly by your failures, by your misfortunes, you learn more than by your success as well, we didn't have a lot of those failures in school. But here's here's like, the the opposite. When you go into business business is all about testing business about trying something, learning from the mistake and changing it right and improving it. So when you are in this world of not experiencing that a lot, especially in school and stuff, it can be difficult letting go of what worked, see what works for you was, I'll just study harder, I'll study harder and harder and harder, and I'll get an ad and then the teacher, you weren't in a well, in business that doesn't work, you putting more and more hours, just eats up time doesn't necessarily get you better results. And it's killing the thing that you're doing this for which is to have a great life. So we need to change our operating system right now what is there for 14.5 in the iOS of Apple, we are like on three operating system needs to be upgraded. And we have to let go some of the operating ways habits that we have trained ourselves in, we have to let go and start to improve those habits. And one of the things and people walk away with one thing on this, one of the things is, it's okay to let go it does not make you weak, it makes you strong. You're if you have a staff, your staff will appreciate that your referral sources will be okay with it. Your clients will be okay with it. Because as a business owner, you have an influence in a role that no one else in your business has and We have to embrace that role. That means learning how to actually be the leader, because most of us don't look at ourselves like that. I never looked at myself. I just said, What are you physical therapists? I never looked at myself as What are you, I'm an entrepreneur, I own a physical therapy company, like, just even to say, that was weird, when we have to believe that's what it is. And we have to learn how to operate in that mode. And not assume just because we're smart, we've had that training. And when you open yourself up to, there were tons of people that can help you. We can't do it on our own, we shouldn't do it on our own. There's no glory in trying to do it on their own. So it's finding the who to help you in all these aspects of it, whether it's putting in systems, whether it's doing the marketing, whether it's putting in the foundation of your business, the financials of your business, we all have the same aspects of business.
Gordon Brewer
Mm hmm.
Jamey Schrier
We can we can, you don't strengthen the weak by weakening the strong, we are strong people, we don't want to tear ourselves down. Because we feel this guilt or shame of being successful or even wanting to be successful. Just reframe it, you're just helping more people, you're making a difference in more people's lives. But that starts with elevating you. So upgrade that iOS system of you?
Gordon Brewer
Mm hmm. Yeah, I love that. And it's a, it's, again, you're speaking to just really taking a close look at your mindset. And, you know, but bootstrapping, a business is maybe good, and the first little bit of the beginning of it, but if you do that too long, it will just stop. It will eat everything required, they are acquired the first year, two years, you got to work your butt off, right?
Jamey Schrier
You have to. But eventually, the whole point is, you put in systems, you hire good people, and you don't have to kill yourself. But what I see in lots of professions and small businesses, it never ends, and then it becomes accepted. And there is the problem, you start to accept it's the way it is, it isn't the way it is the way you choose it to be. Yeah. And that's and that's really huge, right? We get to choose how this all works out. There's not a lack of people that that need what you do, right, there's not a lack of people that you can hire to help you that the key is, is really looking in the mirror and ask yourself, what is it that you want? And then start to search? How can I do this? Yeah, who can help me do this? Not? How can I do it all? And I think that's universal in any type of business. But specially in as you and I were talking the smart professions, right? The lawyers and the doctors and the mental health therapists and the physical therapists and occupational, we're smart people, because of our training. Well, we can use that intelligence to learn actually how to build a business that delivers phenomenal services to our community. Right, right.
Gordon Brewer
Yeah. Love this. Love this. Yeah. So Jamie, I want to be respectful of your time. And I know, we could probably talk about this for four hours, but tell folks a little bit more about your resources and how they can get in touch with you and, and that sort of thing. Sure. So I have a
Jamey Schrier
company. Um, so after I started teaching other people, business, I was like, you know, I really like this. So I made a pivot, I pivoted from being a practice owner, I had a few private private practices in Maryland. And I pivoted to teaching other people how to do this. And it was the greatest thing of my life. So I created a company called practice freedom you the letter u.com. And what we do is we help private practice owners, not just building grow their business, but do it to deliver the type of lifestyle that they want. Right. So if that's something that you are interested in, we have different programs and things and I'd be happy to have a conversation. I don't do sale, I don't do all that stuff. I'm really just looking for people that they have a vision there. There's something that they want, and they're looking for guidance and help. So if that's you, then you go to practice freedom you.com slash discovery, we can have a conversation. I did write a book called The practice freedom method, which is exactly how I built my business from working 67 hours a week and and making basically no money to taking a lot of time off and making a great living and hiring an amazing team. So my book the practice freedom method, you can get a downloadable version on my website for nothing or you can go to Amazon purchases for 1499 Five, awesome, also a few resources. And of course you can you can follow me on social media and just right look me up it if you'd like what I'm saying and you want to kind of just be a fly on the wall and just hear more about it awesome other way.
Gordon Brewer
Yes. And we'll have the shirt have links to all of this in the show notes and show summary so you can access it easily so, or Jamie, thank you so much for being on this episode. And I'm hoping that we'll get to have more conversations in the future because I think I love your mindset around all of this. And it really resonates for me of just thinking, you know about the one thing that I will say is that I think people here for me is know your why but then figuring out who will help you with it. Fate is a huge message for us to take. Take on.
Jamey Schrier
Absolutely. Well Gord I appreciate you having me on and and I love the fact we can cross the boundaries.
Gordon Brewer
Yes.
Jamey Schrier
Because when it comes down to it, we all have our unique way to help people. But we have the common theme of helping people and that means creating a business that helps a lot of people starting with us, right? You got to take care of us. Uh huh.
Gordon Brewer
That's awesome. Well, thanks, Jamie. And we'll hopefully talk to you again. Thank you.
Being transparent… Some of the resources below use affiliate links which simply means we receive a commission if you purchase using the links, at no extra cost to you. Thanks for using the links!
Jamey's Resources
Resources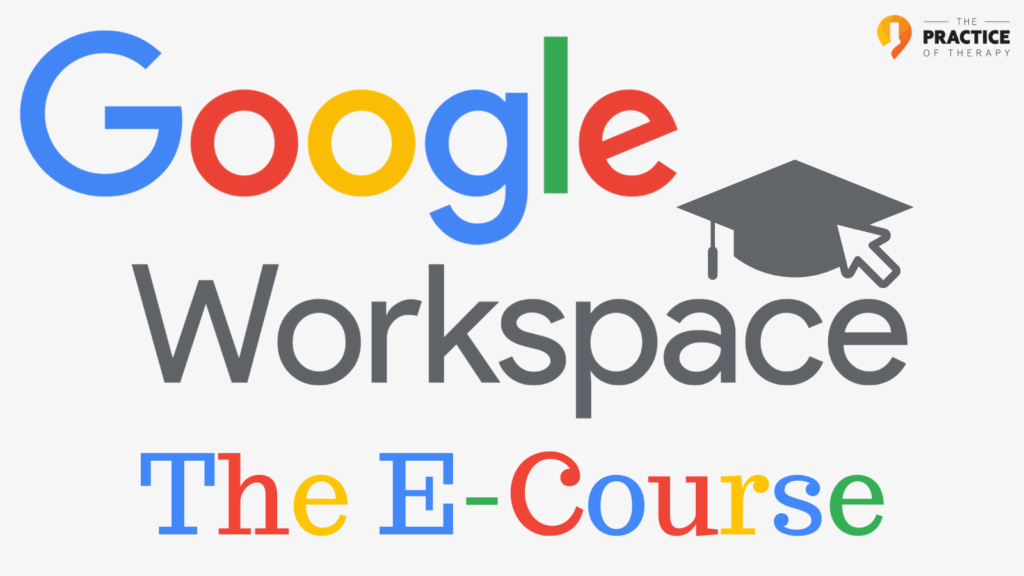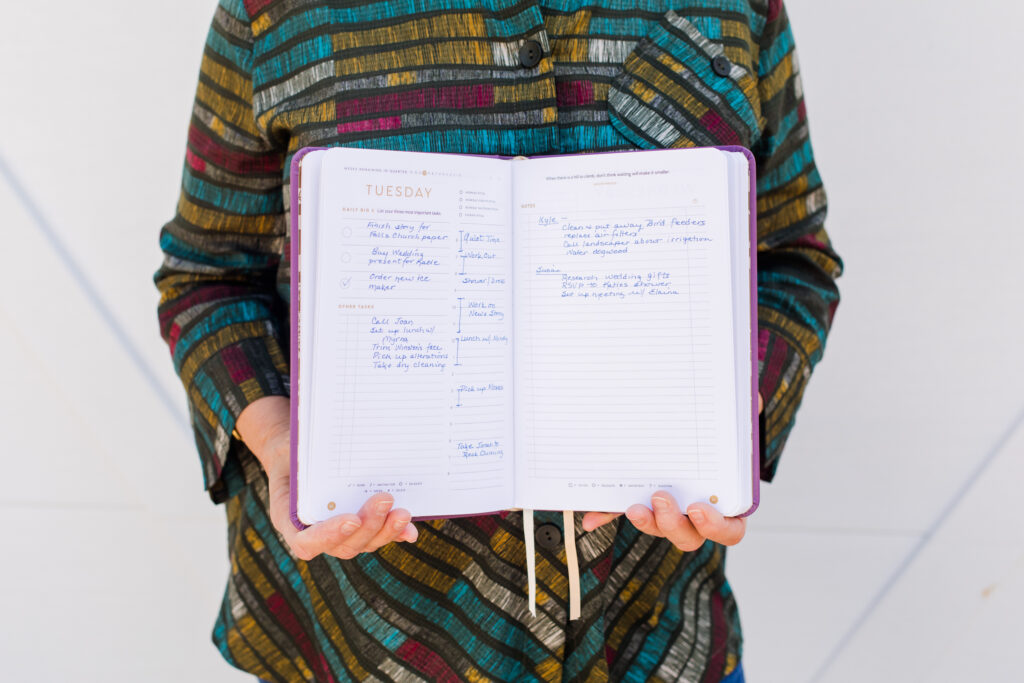 Meet Gordon Brewer, MEd, LMFT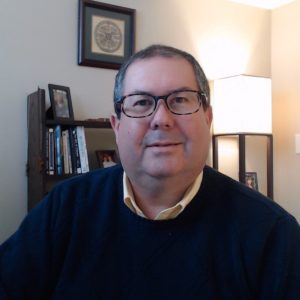 Gordon is the person behind The Practice of Therapy Podcast & Blog. He is also President and Founder of Kingsport Counseling Associates, PLLC. He is a therapist, consultant, business mentor, trainer, and writer. PLEASE Subscribe to The Practice of Therapy Podcast wherever you listen to it. Follow us on Twitter @therapistlearn, and Pinterest, "Like" us on Facebook.