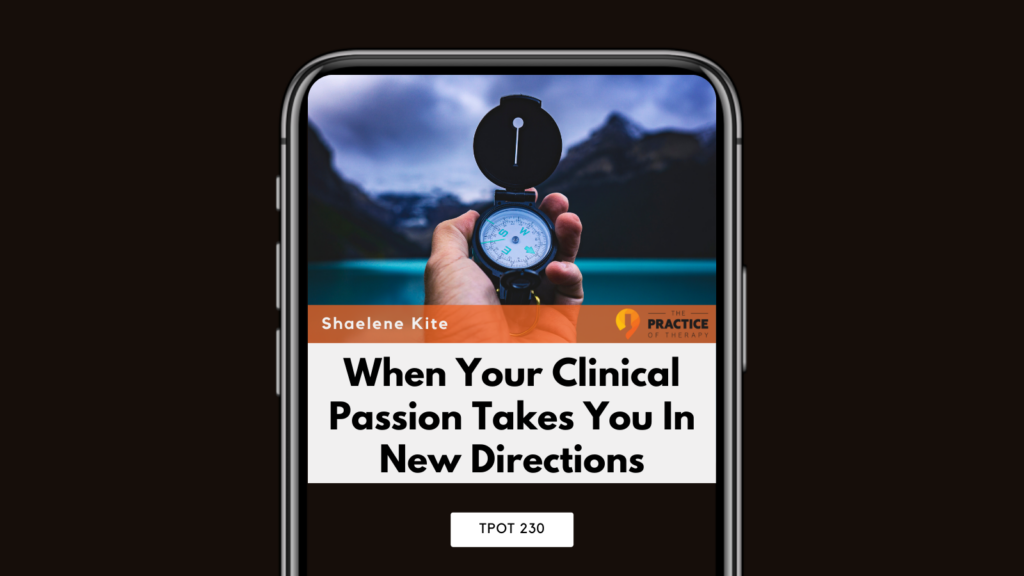 In this episode, Shaelene Kite joins the show to talk about the different ways her clinical passion has taken her. First, we discuss the inspiration behind her brand name "Rebelmente." Then, Shaelene dives into her DBT group practice consulting and the importance of putting yourself out there when it comes to your knowledge and passions. Tune in as we chat about navigating impostor syndrome, overcoming self-doubt, and Shaelene's podcast T-Talk.
Meet Shaelene Kite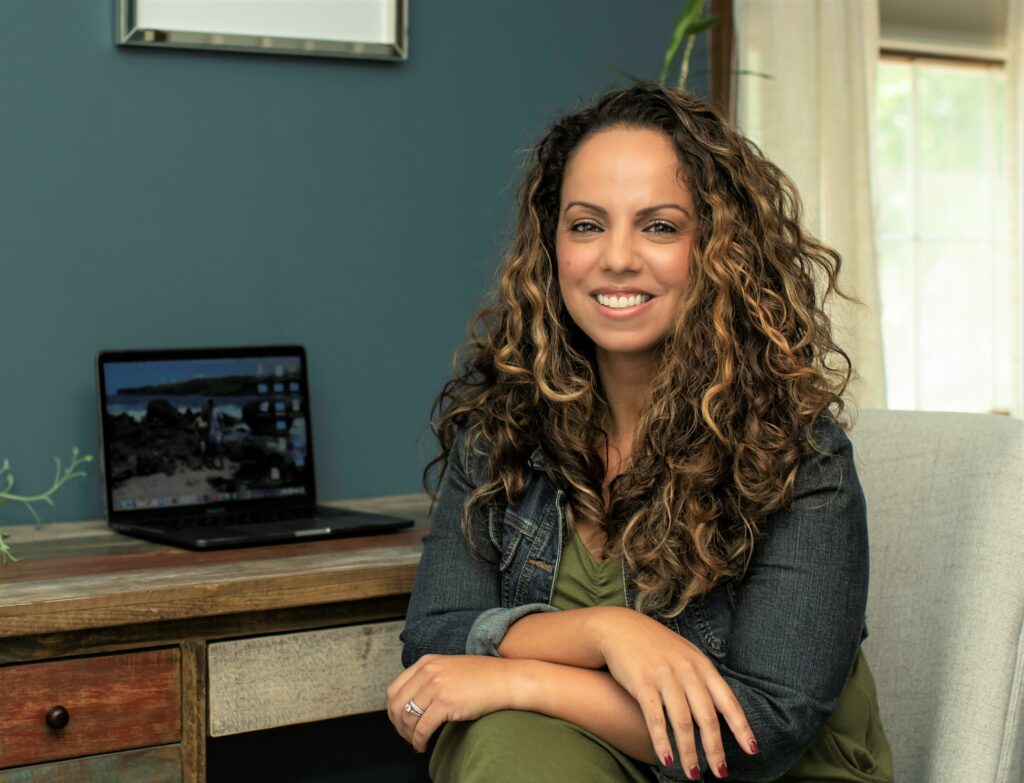 Shaelene Lauriano Kite, LPC, DBT-LBC, RYT, ACS received her Master's in Counselor Education at The College of New Jersey and has continued to immerse herself on the path of learning and teaching.
In 2018, Shaelene opened DBT of South Jersey, a comprehensive counseling practice staffed by a team of 17 extraordinary clinicians and growing each year.
Shaelene was first introduced to Dialectical Behavior Therapy in 2009 while working in an adolescent residential treatment facility. Since then, she went on to work for a women's trauma program where she was formally trained in the model in 2013. Then, in 2017, Shaelene obtained status as a DBT-Linehan Board Certified Clinician and is one of only ten with this status in the state of New Jersey. Shaelene has also continued to advance her training in DBT, having been trained by advanced practitioners such as Dr. Charles Swenson, Dr. Kelly Koerner, and Dr. Melanie Harned. She is currently an adjunct professor at Stockton University.
Shaelene is a Registered Yoga Teacher and utilizes trauma-informed yoga practices to help clients recover from symptoms of PTSD.
In 2021, Shaelene also founded Rebelmente, a consulting and coaching business that specializes in training and educating other mental health professionals, yoga teachers, educators, and business owners to take their healing work and skills to the next level. Through Rebelmente, Shaelene runs live and online courses, hosts staff retreats and wellness experiences, speak at mental health conferences, and coaches practice owners as they navigate the journey of taking what they love and transforming it into a thriving business.
In 2022, Shaelene launched the T-Talk, a mental health podcast about all things therapy & healing.
The Inspiration Behind Shaelene's Brand "Rebelmente"
Shaelene made up the name "Rebelmente." There were times when she was really motivated by trying to prove herself to other people and even herself. There was a way in which she felt very rebellious. Shaelene never wanted to wait around and ask for permission from other people. In Spanish, mind is mente. So, Rebelmente means a rebellious mindset. It's the idea that you should never stop learning and never settle for things having to look or be a certain way. Hopefully, the rebellious mindset is a way to inspire people.
Having An Alternate Rebellion Practice
DBT is very skills-based. There is one skill called alternate rebellion. Basically, if your behavior is something that you do, and there's a way it serves the function of rebelling against authority, you need to find a way to do that safely and legally. What are these subtle ways that you can give this message? Shaelene is a professional and a business owner; however, she likes to wear skulls. So, she will wear skull socks or a skull scarf. That's Shaelene's alternate rebellion practice.
How Shaelene Got Into Advanced DBT Training For Therapists
During the pandemic, Shaelene started to get a lot of requests to do training for people's staff members. Then, people began to ask where they could find her website. That's why Shaelene realized she needed to start a training business. Now, Shaelene is starting to speak more at conferences and trainings. A big goal of Shaelene was to work and travel; now, she gets the opportunity to do it! Overall, Shaelene had to put herself out there and recognize that she indeed has a lot to contribute when it comes to training therapists on DBT therapy.
Navigating Impostor Syndrome and Our Limiting Beliefs In Private Practice
Shaelene talks about impostor syndrome a lot with other therapists. Therapists have their own struggles, so they question whether or not they should be advising others. If you are struggling to start something new, Shaelene says just to go out and do it! As soon a doubt settles into your mind, try not to give it space in your head. Make a conscious decision to go against your fears and your limiting beliefs. You may do things with a lot of fear and anxiety, but you still need to do them! Remember, some of our best work is when we're working with other people struggling with something we might be struggling with ourselves.
New Podcasts That You Should Check Out
Shaelene started the T-Talk Podcast. The vibe is authentic and genuine, storytelling and conversational, all things related to therapy and healing. As your host, Shaelene is your "therapist sharing the therapy tea." She shares stories about ways people have found healing. You can listen to the podcast here: https://www.rebelmente.com/t-talk-podcast. Be sure to also listen to Gordon's newest podcast, Kindness and Compassion, here: https://kindnessandcompassion.com/.
Shaelene Kite
Okay. Hi, I'm Shailene. I am the owner of a group practice CBT of South Jersey. I am also the owner of rebel Monday, a training and consulting company for mental health professionals and other wellness practitioners. And I'm really excited to be here on the practice of therapy podcast today.
Gordon Brewer
Well, hello, everyone, and welcome again to the podcast. And I'm so glad for you to get to know shaylen. Kate, who we connected online and Shailene. Welcome.
Shaelene Kite
Thanks for having me. I'm happy to be here.
Gordon Brewer
Yes, yes. And Shailene start doing some really interesting and needed work, in that she's doing a lot of training of DBT and then just doing some consulting as well. But it's a start with everyone. Shailene Why don't you tell folks a little bit about yourself and how you've landed where you've landed?
Shaelene Kite
Sure. So in I would say 2008, or 2009, I was fresh out of undergrad and I had gotten a job at a adolescent group home. And they weren't, they didn't really have any one formal modality. I think a lot of groups homes are just in survival mode when it comes to finding a type of therapy to do but one of the program coordinators there was really trying to push DBT. And nobody had formal training and DBT. We couldn't they couldn't afford to send anybody to training. But we were doing the best that we could in terms of trying to teach some of the DBT skills to the teens, they're trying to help them under understand their behaviors in certain ways that DBT kind of prescribes or allows. And so that's where I first got introduced to it. And then from there, I you know, I when I finished grad school, and I remember sitting in a class asking a friend of mine, you know, we're getting ready to graduate and I said, Where are you going to work and she said, I'm gonna work with the police I interned. It's a women Trauma Center. It was a partial hospitalization level of care. And she just kept saying great things about it, you know, is very women focused women driven, and they specialize in DBT. There. And so I said, Who can I email like, I tried to finagle my way in there. And I did, luckily. And that was a program that was predominantly DBT driven. And I got my training there, I got a lot of exposure to women who had pretty complex PTSD and borderline personality. through there, I started getting more into yoga for myself, personally, I kind of noticed a need for those women as well. And so I became a yoga teacher. And then since then, I really just like continued to dedicate all of my learning into DBT, because I believe in it so much. And I can see the results happen, as well as bringing together yoga and trauma therapy and trying to find ways to integrate both of them. So I've done a lot of advanced study and training in that realm. And then I think I just kept getting held up by like, places where I could only go so much further. So when I was working at a partial program, I only saw the clients that I had, and then they would leave and then they would leave. And they would be really great when they were with us in program but they couldn't find providers outside who were doing DBT. And then they would kind of like fall apart and then come back to the program. And so I thought like, Okay, I'm gonna go do this. And so then I did it, but then I got full. And so I was like, Okay, I'm gonna open a group practice. And then, you know, you start a group practice, and there's only so many therapists you're going to and I was just like, I feel like I should spend my time training other people. So I keep thinking about like, what is the best way to maximize my time in a way that will create a bigger, ripple effective impact. And so that's how my latest business venture with rebel mente kind of came to be. I just found myself in a place where I was consulting with people, more people, more and more, were asking me for supervision or for training. And so I wanted to formalize that and try and put away that I could, you know, have my hand and training more therapists and they would go out there and do that work and then it would spread everywhere.
Gordon Brewer
Right, right. Well, that that is great. I know that I think when when we can discover kind of thinking outside the box as far as moving in a direction that that we're passionate about number one, I think it just makes all the difference in the world when it comes to you know, being in practice and and then being able to kind of move out into other areas. I'm curious, your your name rebel minty, what's the meaning behind that?
Shaelene Kite
Well, I made it up. It's very fitting for me because I'm precon but I really can't speak Spanish. So Spanglish gets me by and I, I think that in a lot of these different change points for me professionally, there were just a lot of times where I doubted myself and I feel like the outside world, doubted me. And so there were times where I was really motivated by like, just trying to prove myself prove myself to other people prove myself to myself. And so there was a way in which like that felt very rebellious, you know, I'm going to do these things, the way that I want to do that, I'm gonna have a group practice the way that I want to do it, I'm going to, I'm not going to wait for someone to give me permission to train other people, I think that I have a lot of training and expertise in this area. And so I'm going to take that and I'm going to make something of it. And so that's the rebellious side of it. And then in Spanish mind is meant I so it's like rebellious mindset. And the idea to just, like, not stop learning and not settle for, you know, things having to look or be a certain way. And my hope is, is that really can come through for people that are either my clients, or just people who know me in life like that, that mindset is a way of inspiring other people.
Gordon Brewer
Yes, yes. I love that. I love that. That's such a brilliant branding, to thanks. So yeah. We're working with another colleague about some branding. And it's, you know, I'm reminded of not to go too far on a tangent. But, you know, just thinking about brands like Starbucks or target, the name doesn't necessarily have anything to do with what they did was instantly recognizable.
Shaelene Kite
Yes, that's what's actually my branding team that I worked with said the same thing to me definitely use Starbucks as an example. But yeah, I agree. And the skulls, there's a DBT skill. So for anyone who knows, DBT is very skills based. And there's this one skill called Arc alternate rebellion. And alternate rebellion is like, if your behavior is something that you do, and there's a way in which it serves the function of like rebelling against authority, but you need to find you need to find a way to do that in a way that's safe and legal. So it's like, what are these subtle ways that you can give this message, you know, to whoever. And so my way of that when I teach this skill, I tell people, you know, like, I'm professional, and I'm a business owner, but I like wearing skulls. So I'll wear like skull socks, or I'll have like a professional scarf. But there's skulls in it. And so that's like my alternate rebellion practice. So the rubber Monday logo is a skull with like flowers and plants growing out of it, which to me is like this rebellious, this rebellious way, like be who you are, and really own that and be true to that. And then the plants coming out of it are like representing continuous growth, I just think there's like, a lot of people in the fields of therapy and being therapist that like, really don't take learning or continuing education seriously, like, and for I am sure, for a lot of good reasons. I mean, we do really hard work, and it's easy to get burnt out. And I think like, when it comes to doing continuing education, it's easy to just check off the box. But I think like, not only to be better clinicians, but also to protect ourselves from burnout, we have to keep learning because if we get to this place where we were just kind of stagnant and think, Okay, this is it, I've arrived, and I'm just going to check off my ces for the rest of my life. It just is really a disservice I think to yourself, because it's not very fulfilling. And yeah, so I could go on a lot about that. But yeah, there's a lot of meaning and all of this information. Yes.
Gordon Brewer
Yeah. So that's just fascinating to me. And I'm Thanks for Thanks for sharing that, because I think it really kind of gets to what's underneath for you is the why as to why you've, you're pursuing this, of doing the training. So yeah, what was the point at which you really kind of thought, you know, I should do this?
Shaelene Kite
It's a good question. I don't know that I always have these ideas when I'm, when somebody asked me these questions, and I look back and my rolodex of thoughts. I'm like, Did I have this in my vision did I think I would be eventually doing this I know that there was a part of me when I became trained in DBT that really just loved the I love going to a training that's a really good one and then leaving and feeling super energized, like Okay, I'm ready to go back to work. I'm wait till I see these clients and all these new things that I'm going to try and, and so I wanted to be I remember being in my training, this is in 2013. I was like, I want to become one of these trainers. So I do remember that moment. I don't know that I ever imagined it becoming like a whole separate thing. But during the pandemic, I just started getting more and more requests for it. You know, can you come train, do a training for my staff in risk? Can you come do a training for my staff and, you know, managing self harm or introducing to DBT or things like that. And then people started asking me what my website was, and I was like, just like me on Facebook or something. And so that was when I realized it needed to become an entirely separate thing and I'm glad I did because it it branched out into other projects that I didn't really know, I am starting to speak more at conferences or trainings and things like that. And so I know that that's always been a big goal of mine to find a way to work in travel hence the same time. Right? So I didn't know it was going to look like this. But I think there were parts of me that kind of always had, like its hands in this later plan of life.
Gordon Brewer
Yes, yes. It's always again, fascinating how that, how that tends tends to happen. And that, in many ways, your your idea was validated before you even get started with it, which is always a huge plus. So really recognizing, okay, this is something I enjoy, this is something that I'm passionate about, and is just simply start sharing it.
Shaelene Kite
Yeah, yeah, it definitely has been validated in ways that I didn't expect, I just finished hosting an advanced DBT training for the first time with a partner and we kind of just were looking at, like, what are the gaps? Like? What are the questions that we keep getting about? DBT? What are the places that we find? Teams generally need the most supervision? And and then we made a whole training based on that. And, you know, I, I think it's hard for anyone who does like a widely recognized type of therapy, if you're gonna go step out and say, Hey, I'm doing an advanced training in this, like, there's a part of that that's really scary, because there's this huge audience of people out there who's like, well, what are you going to teach me? And so we just finished it up, like a week or two ago. And it was a group of 17 people and reading the comments after was just like, everything that I needed to, like, reinforce me and give me so much more for doing this. And so I do find that the more I put myself in the space to open myself up to these opportunities, that validation comes back, like 10 times smaller, for sure. Yeah.
Gordon Brewer
And that, that really, what what you speak to there is really just kind of, I don't know if this is a good way to put it or not, but it really kind of smacks the face of impostor syndrome by just putting your putting yourself out there. And, and recognizing that, yes, you do have something to contribute. And yes, in what you teach might be something new for people that you might have assumed already knew at all.
Shaelene Kite
Yeah, that's very hard. And it is true. I was talking about that. I feel like I talk about impostor syndrome a lot with other people that are in the same profession. And I think I don't know what it is about therapists, like, maybe we're like pensive to a fault sometimes. But we start to question like, should I be giving people you know, should I be talking people through these things? Or I have my own struggles? And am I being authentic, if I'm encouraging everyone to go, you know, speak their truth or fight for what they're looking for? And I'm struggling to do that myself. But I do think that there's a lot to be said, when you put action behind that. And so, you know, there is a part of me, the training staff, you know, starting a podcast or signing up to be on them. There's a part of me that does that simply to fight that voice. Right. To give myself evidence of okay, you felt that way, but you still did it?
Gordon Brewer
Yes. Yes. That's great. That's great. So if somebody were out there that's listening, were thinking of doing something similar, what? What advice would you give them?
Shaelene Kite
I think, in short, my advice would be just go do it. I think that, you know, challenges show up differently for people. And there are some people who might just look at something and not even give it the time of day in terms of a thought or a dream that they have or a goal that they might accomplish. For myself, I try to use that. And I think there's a lot of pros and cons to it. But I tried to use that as like fuel to move forward. So if I have a thought that's says, you know, no, maybe you should open up your own practice. As soon as that doubt starts to settle in my, I try as much as possible not to give that much space. So, you know, I might think to myself, well, you know, our people really, I remember when I first went out into private practice, and I left my community agency job was like, nobody's going to pay you money for a session like and if they are, it's not going to be that much. And I remember, like making a conscious decision to like, go against that and just acting very opposite to that fear. And if I didn't see things in that way, like I do a lot of things still afraid or with a lot of anxiety, but I do do them because I kind of had made that agreement with myself. And so I wouldn't be in the position that I am today with the businesses that I do have and the things that I have become involved with. I think there are cons to that too, because I bite off more than I feel like I really want to chew sometimes and my husband's like, why did you sign up to do this? And so I think now it's no longer about proving it to other people. Well, it's it's less about proving it to myself, but I do have to make intentional decisions around where I want to put my energy before, you know, just going going for something, because it's going to feel good for me. But I think, for anybody else listening, you know, I, it's really easy to think like, why would anybody X, Y or Z? Why would anyone pay me? Why would anyone listen to me? Why would anyone come to my training? And you really just have to put a lot of effort into looking for the arguments that are on the other side of that too, like, why wouldn't they? You know, why wouldn't they listen? Why wouldn't they pay? Why wouldn't they come? And so I think, looking at it in that way has been really helpful.
Gordon Brewer
Yes, yes. And I'm really, you know, one of the things that I am reminded of is that a lot of times for us as therapists, we, some of our some of our best work is when we're working with other people that are struggling with something we might be struggling with ourself. That's all I hear in this just kind of, you know, the mindfulness and some of the DBT kinds of things and in your own self talk.
Shaelene Kite
Oh, really? Yeah. 100%? Yeah, I think DBT is a really great fit for myself personally, because what's rooted in the therapy is like practicing what you preach and being vulnerable about that. And so there are ways it just comes a lot more organically to me, because I teach other people things that I also do for myself.
Gordon Brewer
Sure, sure. So to change gears a little bit, you've got a new podcast. And as we're recording this, it came out today.
Shaelene Kite
Yes, I realize that when we planned it, but yeah. Yeah, I started a podcast, it's called tea talk. And the tea. Initially, my thought was, it would be all things therapy related. But then I thought, you know, of this, saying that goes around of like sharing the tea. And so I thought, a therapist doing a podcast that kind of comes back to all things healing related and not having to be just in the space of therapy, because there are plenty of things that are healing that are not in the realms of therapy, or in a therapy room. And so I wanted to share stories and interview other people that are in those places and spaces, some therapists, some not, and hear about other ways that people have found healing or may find healing. And the tone is really conversational, just like if two people were sitting down and having a cup of tea. And so yeah, I'm really proud of it. I thought it up like, again, it was something that was kind of in my mind, but I got going pretty quickly, pretty. I'd say like, impulsively, I pulled the trigger on and got it going. And it was way more work than I realized. But it's here. And it's been super reinforcing. The guests have been really, really great. And I'm just, I just feel really lucky to be able to get to do it and talk to other people.
Gordon Brewer
Yes. Oh, congratulations on getting that launched. It's you're right. It is a lot of work. I know. I I launched a new podcast this year, and I had kind of forgotten all it takes on the front end to get a new and new one going. So yeah, so that's, that's, yeah, the the, the podcast is the kindness and compassion podcasts. So nice. Yeah. So we'll have to make sure people know about those two new podcasts. Yeah. So yeah. So I want to be respectful of your time. Shailene. What are what are some, maybe some parting thoughts you have about that you would want to share with other therapists that are starting new ventures and doing kind of getting outside the typical one to one therapy run?
Shaelene Kite
Yeah, that's a great question. I have a couple of thoughts. Trying to get out of traditional therapy, I think it's really important to it's very dialectical. So like, on the one hand, there's truth around, you know, we need to get training and evidence based practices are really important. We have data to show why they work. And at the same time, when we get overly focused on the rules of what that therapy looks like, like we lose the essence of therapy in itself. And so I think it's really important for therapists to be remembering that the therapy relationship is human to human. And so even though there are times where we have all of our data, and we have our protocols, and our trainings, and all of these things that we kind of want to put on the client or bring the client into, we also have to remember that it's a human in front of us and that humans don't always fit into a checkbox. And just because they don't fit into whatever your protocol or offering is, doesn't mean that they are broken or that you are a terrible therapist. It just means that you know life is hard, and we're all just here trying to figure it out. So definitely not getting too stuck on one side is really important.
Gordon Brewer
Yes, you're exactly right in an hour. Some of the supervision I do with, with other therapists, that's one of the things that I have to constantly remind them of is, is that that relationship with the client is the is the most efficacious part of therapy, is if you don't have that, that rapport with, with a client and not connecting at a, on a genuine level, it's got, you know, whatever technique or method you use is just not going to be as effective under percent. Yeah, yeah. So Shailene tell folks how they can get in touch with you and how they can find your podcast and all of that sort of
Shaelene Kite
source. So the t talk podcast is available on all the platforms, you can search t talk, or t talk with Shailene. And you should be able to find it on Apple, Spotify, and all of the other places. I am on social media as Shailene Kiat. And you can find me professionally at rebel mente on Instagram right now, not really anywhere else. And I do send out free weekly tips for DBT teachings. And I you know, share about my trainings that are coming up and have some coaching resources for group practice owners, and all of that is through my email list. So that's probably the best place to see what's going on with me. Awesome, we
Gordon Brewer
will be sure and have links in the show notes in the show summary for all this stuff. And so what what's the next big event for you?
Shaelene Kite
Um, the next big event for me, now that the podcast is done while I'm going through DBT program certification, which is incredibly difficult. So that's like a big bear that I'm currently tackling. And then after, and I'm imagining that'll go on for quite some time. But I'm also going to be speaking at the foundations of connection summit in Hawaii in August, one of our Nestos offerings, I'll be speaking about yoga and clinical practice. So yeah, that's that's an exciting one. Yeah.
Gordon Brewer
I'm hopeful that maybe I could sneak away for that one. That would be that would be awesome to go to
Shaelene Kite
be the one to sneak away for.
Gordon Brewer
Yeah. Particularly, anything that Ernesto does Quick shout out their nest anything now. So does is top notch and see now, as I was sure I was sharing with Shailene before we started recording, got to spend some time with Ernesto at the faith and practice conference in Jekyll Island this past couple of weeks ago. So, so Well, Shailene thanks again for being on the podcast. And, again, folks, be sure and reach out to Shailene the rebel minty rebel minty.com. Is that correct? That's right. Yes. And so be sure and check it out. And again, we'll have links here in the show notes in the show summary.
Shaelene Kite
Awesome. Thanks for having me. Thanks.
Being transparent… Some of the resources below use affiliate links which simply means we receive a commission if you purchase using the links, at no extra cost to you. Thanks for using the links!
Shaelene Kite's Resources
Resources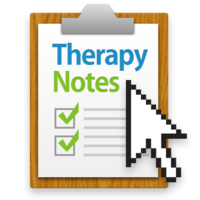 Use the promo code "GORDON" to get 2 months of Therapy Notes free.
Meet Gordon Brewer, MEd, LMFT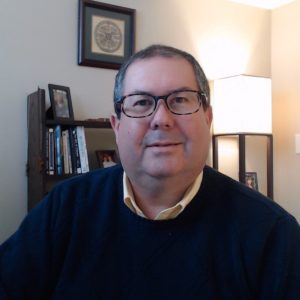 Gordon is the person behind The Practice of Therapy Podcast & Blog. He is also President and Founder of Kingsport Counseling Associates, PLLC. He is a therapist, consultant, business mentor, trainer, and writer. PLEASE Subscribe to The Practice of Therapy Podcast wherever you listen to it. Follow us on Twitter @therapistlearn, and Pinterest, "Like" us on Facebook.