So do you have a private practice website yet?
As you probably already know, having a website is one of the first things you need to have up and running when you start your counseling private practice.  If you have already have a website, is it doing its job in bringing you the referrals you want?  What about SEO (search engine optimization)?  Is your website showing up in Google when people search for your services in the area?
Hopefully, you answered yes to most those questions.  But if you didn't, do not beat yourself up or get too intimidated by all of that.  Getting a website up and running is easy, but maybe not so simple.
There are things I would recommend you doing before you start getting your website up and running.
Brainstorm website name ideas. Research those domain names to see what is available (just Google the name). Pick a domain name that would identify specifically who you are and what you do.   If at all possible include your practice name(might be your name) and descriptive words like counseling, therapy, psychotherapy, etc. For example, "jillsmithcounseling.com" or "greenbrooktherapy.com".

Once you find a name, go ahead and buy that name. (Domain names are cheap; usually around $10- $15 a year or less).  Even if you are not ready to build your site, you can still own the name by purchasing it.  I would recommend Bluehost as a starting place for this.  They not only can help you with the purchase of a domain name, they can provide the hosting you will need to make the website work.

Then decide on how you want to go about building your website.

 
There are two big choices you have to make on how to build your website.  Choice one is to do it yourself.  The second choice is to have someone else do it for you.
Needless to say their are tons of resources and tutorials out there that you can learn from in starting a website.  Just take a look on Youtube.  But here are two other resources I can recommend.  
(And to be fully transparent, these are affiliate links in which I do receive a commission at no extra cost to you.)
Do it yourself (AKA "bootstrapping")
This is what I did.  The advantages are that you get to control pretty much every aspect of your website.  I would also recommend that you setup your website using WordPress.  There are other platforms, such as Square and Wix that are also very good but WordPress will be the most versatile and expand the best as you grow.
To learn how to do this, I would highly recommend Daniel Fava's website and blog,"Create My Therapy Website" and the Toolbox available. Daniel has a ton of resources and an excellent course that walks you through the steps for creating your own website.
Have someone else to do it (AKA "outsourcing")
It might be that you would rather have someone with the expertise and knowledge to just do it for you.  Brighter Vision specializes in building custom websites for mental health practitioners.  They will work with you individually to create a website that is uniquely yours and is SEO ready with unlimited tech support. And it is well worth the ROI (return on investment) of  $59 per month.
Having a good private practice website REALLY IS the ultimate marketing tool for your counseling practice. Creating your website does not need to be hard or intimidating.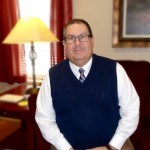 By L. Gordon Brewer, Jr., MEd. LMFT  – Gordon is the President and Founder of Kingsport Counseling Associates, PLLC. He is also a consultant and business mentor at The Practice of Therapy. Follow us on Twitter @therapistlearn.  Join the Facebook Group.