So you are interested in Private Practice…
If you are ready to start learning what it takes and how to go into private practice, this is a good place to start.  
Are you a counselor, therapist, coach or other mental health clinician that has been thinking about or dreaming of having your own private practice? Or are you are just trying to figure out if private practice is a good fit for you?  Wherever you are in your journey, this is the place to start.
Where are you in your journey?
Maybe you are a graduate student or recent grad in the mental health field…
Or maybe you are employed with an agency and have become disenchanted with the demands of agency work with the high case loads and never ending paperwork…
Or you might already be in private practice and want to take your practice to the next level…
Where and how you start depends and which part of the journey you might be.  Each one of these starting places has different needs and will need to know different things based on your experience.
I'm Gordon and I started The Practice of Therapy to help clinicians learn what I have learned in over 15 years of being in private practice. I want to help counselors, therapists, coaches and other mental health clinicians with getting the resources and knowledge they need to successfully start and grow their own private practice.

---
Get The Right Resources For You!
(Which best describes you?)
OR
OR
---
When you have your own private practice, you need to know how to do these 4 things for it to be successful:
Know how to provide high quality and clinically sound therapy and counseling services

Know how to get a steady stream of people using your services

Know how to market your services in order to get the referrals you need in  #2

Know how to run and maintain the business side of a private practice once you have people using your services.
And that is it!
---
Here's how I help people in their journey:
Like it is with being a good therapist, it is the relationship matters most. I want you to feel welcome and be a part of this community that is being built. I want to develop a relationship with you.

I know that your story matters and each journey is unique.  I truly want to provide valuable and solid information based on where you are in your journey

I want to always give you valuable content through the blog, email, courses and webinars.

I want be a guide for people in their journey through consulting.
---
Take Action!
So if you want to delve in deeper with your journey, here is how you can START NOW to learn and grow:
The Practice Launch Club; A community for those just getting started in private practice.
The Group Practice Focus Group; A community for smaller group practices that are also insurance based.
---
Enjoy the Journey!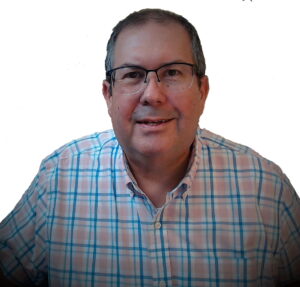 Gordon is the person behind The Practice of Therapy Podcast & Blog. He is also President and Founder of Kingsport Counseling Associates, PLLC. He is a therapist, consultant, business mentor, trainer and writer. Be sure to follow and listen to the Podcast on Apple Podcasts, Spotify, Stitcher or Google Podcasts. Follow us on Instagram and Facebook