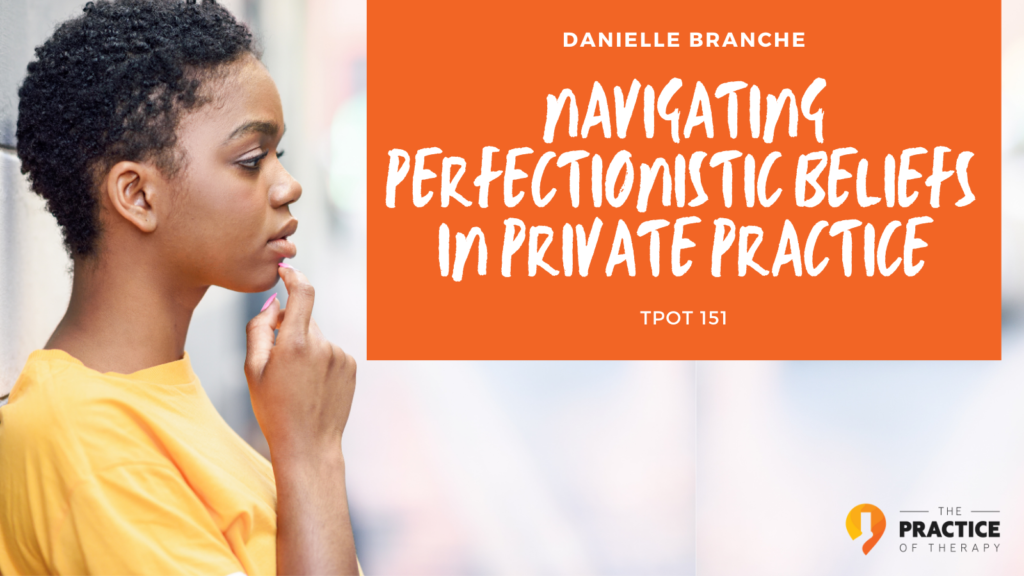 In this episode, Danielle Branche joins the show. She talks about navigating perfectionistic beliefs when it came time to create her private practice. After loads of therapy, Danielle finally came to terms with the idea that a perfect private practice simply isn't possible. Also, Danielle speaks about the transition from private practice to group practice. Plus, we talk about overcoming shame, the black lives matter movement, and the importance of boundaries.
Meet Danielle Branche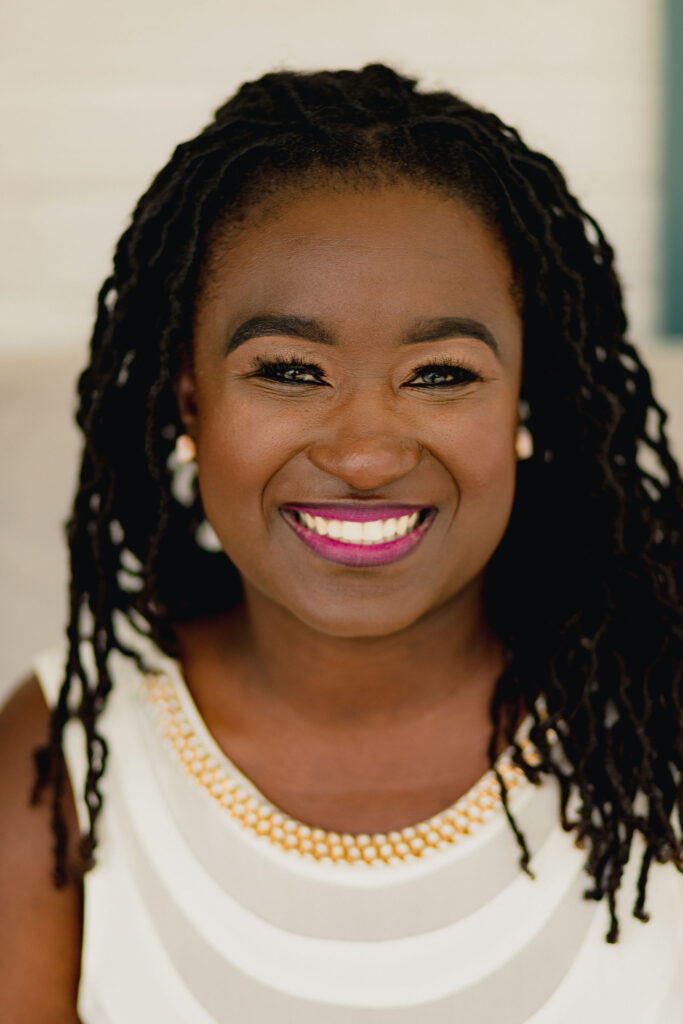 If you ask any therapist why they were drawn to this profession, most
of them would answer with, "I wanted to help people". While this is true, it is much deeper. Danielle wanted to help people navigate
through life in more fulfilling ways. She aspired to teach people how
to be in a relationship with their mothers and fathers. Danielle wanted to give couples the tools they need to be the husbands and wives they want to be, not the ones their parents were. Her commitment is to do just that. *Danielle is no longer working out of the Largo area*
Danielle's main focus is working with couples around issues of trust,
communication, forgiveness after infidelity, intimacy, sex, and decision making (finances, children, etc.). She does pre-marital therapy and marital/relational enrichment. Danielle mainly uses Emotion-Focused Therapy & Solution-Focused Therapy. Danielle also sees individuals and does group therapy.
As a Licensed Clinical Marriage and Family Therapist, Danielle is trained in understanding how to see things relationally, not just individually. She is versed in locating where behaviors, beliefs, ideas, and feelings originate, how they affect our lives and relationships, and how to effectively manage and/or change them.
Navigating Perfectionistic Beliefs
Danielle found herself chasing the high of what it felt like to get praise. There was a high associated with being successful and getting straight A's. When she started a private practice, part of her was terrified to fail. Every time a client comes in and says something negative about the décor, Danielle would take it personally because she wanted everything to be perfect. Which, of course, perfectionism is unrealistic and impossible. It has been a real struggle to overcome these challenges. Danielle has embarked on her own therapy journey so she can accept the imperfections.
Overcoming Shame As A Therapist
Danielle felt many self-doubt thoughts after her first couple broke up after coming to her for couple's therapy. She felt shame and loads of crappy emotions. Danielle needed to process it deeply and take it to therapy before she was able to accept it. She figured out that it wasn't her job to fix relationships. That was the pivotal moment that she had as a private practice owner.  The perfectionist part of us will take over, and an internal critic will take over – we compare ourselves to others, and we are harder on ourselves than others. The best thing we can do is just dismiss it and move forward.
Flexibility In Private Practice
Private practice allows for a flexible schedule. It's essential to find a practice that works around your lifestyle. Some therapists like high caseloads. Whereas other therapists thrive with a lower caseload. In private practice, you can choose how many clients you see. Make sure you are able to understand where your boundaries are.
Starting A Group Practice
Danielle says a group practice wasn't her version. Danielle thought she would stay in private practice forever with self-doubt – she didn't want to be responsible for anyone else. However, it felt lonely and isolating. She thrives on community and connection. So, her first independent contractor came from an agency that Danielle used to work for. Actually, the independent contractor came to her – she wanted to join the practice. Danielle didn't realize that people would like to be part of her practice. After a few conversations, Danielle decided to bring her on as an independent contractor.
Black Lives Matter
Danielle says that she has to do a lot of self-care. In staff meetings, they do vision boards. Sometimes, they also vent during staff meetings and chat about the different impacts. Danielle encourages her therapists to be in therapy themselves. As a Black clinician who sees a lot of African American clients, it can be cumbersome. Her clients are feeling hopeless. While on the other hand, some are feeling more hopeful about the changes happening in the country. Overall, Danielle says it's critical to take care of yourself so you can take care of others.
Gordon Brewer:
Well, hello everyone. And welcome again to the practice of therapy podcasts. And I'm so happy for you to meet my new friend, Danielle Branch. And Danielle is another one of those great people I met online and Danielle is up in Balter the Baltimore area. So I'm looking forward to you getting to hear her story. So welcome, Danielle,
Danielle Branche:
Thank you for having me. Yes,
Gordon Brewer:
Yes. And so as I start with everyone, why don't you tell folks about your private practice journey and just how you've landed, where you've landed?
Danielle Branche:
Sure, sure. So I started off after grad school not really being able to find a therapy job. So I started off really just being a community educator at house of Ruth, Maryland, where we really focused on trauma therapy and just educating the community about domestic violence and the impacts of domestic violence on families on individuals, so on and so forth. So I really didn't even start my journey with therapy. But it really was a very good foundation because it taught me a lot about relationship dynamics particularly unhealthy relationship dynamics, but you know, of course, inevitably when you're focusing on unhealthy relationship dynamics, you're doing a lot of studying and talking about and processing and reflecting of healthy relationship patterns and teaching those skills. So that really sort of started the foundation of me really wanting to go into couples therapy.
Danielle Branche:
So after my time there is when I started my private practice part-time cause I really wanted to get into doing therapy. And so, and, and an agency work is sometimes a little bit less accommodating than, than I needed it to be. So it was really the path for me was to be able to be my own boss. So I started the private practice part-time it was really a leap of faith to eventually go full-time. There was a huge part of me that was scared and was thinking about all the, what ifs, you know, like what if I fail? What if I don't have enough clients? What if I'm not good enough? So all of those sorts of things sort of were in the back of my mind, but I decided to do it anyway. I think a lot of times people, people believe that because I've done what I've done, that somehow I've not been scared to do it, but that is absolutely not the case. So it's just about it. Anyway. So here I am now five years later with a full-time practice and three clinicians working with me.
Gordon Brewer:
Wow. Well, that's, that's incredible. And thank you. I think your, your story just like I hear from so many other people is, is that you have a passion for helping and working, doing the clinical work and doing all that sort of thing. And just working within an agency can get hard at times. Yeah. And it just ends up being a much, much, much longer job, I guess you could say. And that just the time you have to put in. So, so yeah, so yeah, so one one of the things I know we talked about and you kind of alluded to this in your, in your story, there is just about perfectionism and how that can get in our way. And so what are you kind of learned about that along the way for you, for yourself?
Danielle Branche:
Absolutely. So as I call myself a recovering perfectionist on a regular basis, I say that to my clients, my friends know that's what I call myself because you know, I grew up in a household with a single mom who wanted the best for me. Right. And so her expectations were extremely high. And I found myself always striving to meet them. And so you know, I found myself really chasing the high of what it felt like to get like that praise the high of what it was like to be successful or get straight A's or all these sorts of things. And so of course that came into the, my business, right? So starting my private practice where, you know, there was this part of me that was just really like deeply afraid to fail, whatever that means or whatever that looks like.
Danielle Branche:
And so you know, every time a client would come in and say something about the decor or like whenever somebody would have a suggestion about something that could be different, there was this level of like personalization that would happen because I wanted it to be perfect. Right. I wanted my practice to already be perfect, which of course is like completely unrealistic and completely impossible. And so it's been a real struggle. And of course I've had to, you know, embark on my own therapy journey go to supervision about this, to really get to a space where I'm able to accept the imperfections that come from being a human and being a private practice.
Gordon Brewer:
Right. Right. Yeah. And I think it's a, what I'm reminded of is that it's through the imperfections that we learn the most really. Yeah. I mean, it's just really how we grow and learn is by failing it things. I mean that's yeah. So yeah. I don't think anybody learned to walk without falling down, so. Right, right. So what were, what were some of the things that were the biggest learning curve for you when you first started in your practice? What were some of the things that Oh, wow. I had to learn this.
Danielle Branche:
Yeah. So I think the first moment of that, that I had was because I'm a couples therapist and, and honestly, just to give you some background, the reason I became a couples therapist was because I saw the numbers, the, the divorce rate numbers. Right. And I was like, her, wouldn't be a part of like fixing this thing. And of course that's like my naivety at at twenty-something years old. Not recognizing I can't fix a thing. So I remember the first couple I had that decided to split. Right. I, you know, the first couple I had that decided, you know what, like this is not working. We're not right for each other. And I was devastated. Right. I was thinking of myself as like a failure and like, how can I be, how can I call myself a couples therapist?
Danielle Branche:
I'm not like helping people. So there was like this solu of just like self doubt and just like a mix of all kinds of crappy emotions, shame when all of that sort of thing. And I really had to process that deeply and take that to supervision and take that to therapy before I was really able to get to a space of acceptance that it is not my job to fix relationships. Right. And so that was probably the first pivotal moment that I had as a private practice owner as a couples therapist for sure.
Gordon Brewer:
Right. Right. Yeah. And that's you know, that, that echoes, I think, and I appreciate you being vulnerable like that because I think that echoes what I hear from a lot of my clients as well is that, that we, because that perfectionist takes over that perfectionist part of his takes over it also creates this internal critic or we're just very critical of ourselves. And we compare ourselves to others. We, we are harder on ourselves than probably anybody else is. And the best thing we can do with that internal critic is just to dismiss it and move forward. So, yeah.
Danielle Branche:
Yeah. And to name it. Yeah.
Gordon Brewer:
Right. Yeah. Well, what were some of the, what were some of the exciting things that you learned when you first went into practice?
Danielle Branche:
Some of the exciting things, I think the flexibility of my schedule has been really exciting. I know that might not be that to me was one of, one of the major differences between working for an agency and moving to private practice was being able to set my own schedule, being able to recognize like what I can manage in terms of like, how many clients feels good for me to see per week versus what the expectations were in agency. And so being able to, and that came with some shame to you because there was a part of me that was like, I shouldn't be able to see such as no shift statements. Right. I shouldn't be able to see such and such amount of clients per week, but it was just really cool to be able to accept, you know, what, I'm a person who camps out at such and such amount of clients for a week. And that feels good for me. Yeah.
Gordon Brewer:
Yeah. And that's something that I've, I've learned along the way, as well as just the importance of finding a fact, I'm going to be doing a doing a webinar here soon just around this topic of creating a practice that fits your lifestyle. And I think there are therapists. In fact, I've got one that works for me, that was that high case load and just likes being a lot of people. For me, no, I don't enjoy that kind of pressure. And like you, I worked for an agency before and I've been there, done that. And so none of that sort of things. Yeah. So, so at some point you, you started a group practice. Tell us about that and how that, how that came to fruition and what you've learned around.
Danielle Branche:
Sure. I feel like in a lot of ways that was sort of a blessing because I don't know if that was my vision. I think again, with like that self-doubt and stuff like that, there was a huge part of me that would've, would've maybe just stayed in a private practice forever. Right. It would've just been me and nobody else is relying on me. I don't have to be responsible for anybody else. But it felt really lonely. It felt really isolating. And, and I'm the type of person that really thrives off of community. I really thrive off of connection and that sort of thing. And so really, it, it there, my first sort of independent contractor came from an agency that I used to work in. And so she knew that I had a private practice that I had started part-time and she knew that my plan was to go full-time and she came to me and she's like, you know, I know how you work.
Danielle Branche:
I see, you know, the quality and I, I really would like to, in some way or another, be a part of what you're doing, and I just couldn't believe it. Like, I think I was sort of taken aback because I, I didn't know that people I guess were recognizing that in me. And I surely didn't think that somebody would see it enough to want to be a part of it. And so with that passion, we had conversations and I really like reflected on it and journaled on it and prayed about it. And I decided to bring her on as an independent contractor. And since then it sort of has happened like that. And I think as a, as a, and we talked about this being about the black community, and I think as an African-American woman, as an African-American business owner, an African-American person who is, is in charge of a private practice and who started a private practice, I think it, it is a pool maybe for other African American women to say, you know what, I want to be inspired by that. Right. Like, I want to feel like I could be a part of that. I want to feel like I could do that myself. Right. And so there've been a couple of therapists that I've had under me, you know, and most of them that come our way, like I said, our African-American women who have come in and then gone out to start their own private practices. And so I just feel honored to be able to even be a part of something like that for somebody's journey.
Gordon Brewer:
Right, right. Yeah. So, yeah. So at, you know, your, your practice, all of the, all of the people in your practice, the clinicians are, are also African-American women, correct? Yeah. Yeah. And so how did, how did that come? Was it if I understand what you're saying that so far you've had people just come to you or heavier, has there been a point at which you said, Oh, I need to add another clinician, or how has that worked for you?
Danielle Branche:
So just recently I started thinking about expanding and thinking about what it would look like for me to reach out and publicize it. But up until this point, it, it, it really has just been just those connections and like just having conversations with, with other African-American women in the community and in, in our field. And you know, having them feel excited about, you know, feel really passionate about some of the things that we're doing at branches of life and wanting to be a part of that. And so so far that's how it's come to be. I just feel really blessed.
Gordon Brewer:
Yes. Yes. Well, it's I'm wondering how, what, what you're seeing in your practice, particularly given the, the atmosphere we're in now, which is just an atmosphere of huge change, I think just you know, for everyone what sort of things are coming up for you all clinically just around the black lives matter movement and just racism and that sort of thing. What are, what is it because I feel like you know, in talking with some of my other black friends it's just really heavy stuff and just really having to process it, not only with clients, but also as a therapist and what you're learning so far about all of that.
Danielle Branche:
I mean, that's a great question. I think the hard part about it is that it doesn't feel new, doesn't feel different. It just feels like the world thinks it's different or new. It's almost like this, this quote, unquote, I put my, my fingers in quotation marks here, this secret that somehow only black people or, or like people of color and maybe even in some white folks have known, and then now, now all of America can like see it and can't hide from it. Right.
Danielle Branche:
So I think when it first started happening like in the beginning of the summer, it was extremely overwhelming for a lot of for me and a lot of my clinicians, because it was just an overflow of information and overflow of people talking about it and, and, and, and having people advocate for black people with an advocate for different rights and so on and so forth. And in a lot of ways we had to do a lot of self care. In our staff meetings, we had to do different things like vision boards. And we've had a couple of times where our staff meeting was just us venting, you know and chatting about the different impacts that, that everything has had on us. And I think I've really encouraged all of them to be in therapy themselves because as, as a, as a black clinician who sees a lot of African-American clients it can be extremely heavy because they're pulling and they are, some people are feeling hopeless and some people are I mean, some people are feeling hopeful about the changes and, and those sorts of things.
Danielle Branche:
So it's a, it's a bit of a mixture I'm answering your question.
Gordon Brewer:
You are, I think you're. Yeah. And, and you are, I think you echo what like I said earlier, hearing from a lot of my black friends, just about just the heaviness of it all, and it's just kinda like yeah, finally people are talking about something that's been going on for years, and I like how you put it, just the fact that it w people are, you know, are acting like it was some big secret, particularly, you know, I'll just say it particularly white people, you know, that would be, you know, this, this is a new thing and, you know, that sort of thing, but yeah, I appreciate your vulnerability on that. And just being able to share that, what, what would you say just, it sounds like with your group, you guys are really kind of your group practice, you guys are really just kind of a real support to each other around just to be able to talk about those things and that sort of thing.
Gordon Brewer:
And also the fact that you've got a predominantly African-American niche that you're working with. I, you know, I'm sorry I lost my question there, but I was just thinking, thinking about, you know, the, the importance of support and just being able to have supports to draw on which, again, as we were talking about earlier, just kind of some of the themes of the podcast so far, and I think being able to draw on those supports is so important, and it's good that you guys have got that that network there within, within your group. You know, so, well, you know, one question that comes to mind and this, you, what do you feel, what are you feeling hopeful about at this point, just in terms of either, either this purchase specific issue of racism or just, just in your practice general.
Danielle Branche:
So I guess when it comes to race and racism and, and the changes that are happening, I think I try my best to remain as hopeful as, as I can. Because when you, when you lose hope, I mean, there's all kinds of room for anger and resentment and things that are really difficult to heal from and live with. And of course there are things that I remain angry about and resentful about, but I do try my best to remain hopeful, and I think what I have to wind up doing for myself and I, and I talk a lot to my clinicians and also my clients about this is being able to know what your boundaries are, similarly to what we were talking about with how many clients you can have per week being able to say, listen, I can't really take more than such and such amount of time scrolling on Facebook, looking at this, like,
Speaker 3:
Or, and also recognizing
Danielle Branche:
That the education is not for me. I already know this stuff. So me going through it, it's just triggering. Right? So being able to put a cap on it, have a boundary with it and show up in ways that feel good for me and show up in ways that feel meaningful for me and participating in the movement and in ways that feel helpful and healthy. And so I think me finding that balance gives me hope and me trying to help other people find that balance, right? How can you pour, but, but also take care of yourself. And I think more and more people are learning or at least from my perspective and in my sort of a circle or whatever people are learning how to have more of that balance. I've also been feeling really hopeful because, I mean, I don't just have African-American clients, right.
Danielle Branche:
I have clients from, from all different backgrounds, all different ethnicities. And so like even, you know, some of my white clients will, will come to me and we'll talk about it. And sometimes it's draining, right. Sometimes that's hard. But it's, it gives me hope, right. That, that they're opening up. Right. And they're wanting to, to do something meaningful and they're wanting to learn and it, and it, and it feels like a very genuine thing, right. So not just my white clients, but white friends and things like that, where there's a genuine eyeopening that's happening. And I think that gives me hope. Yeah. Yeah. And I try to hold on to that cause, cause you know, we change laws and we, and things like that, which is like amazing that needs to, and also, or like we throw money at stuff, which is also great and needs to happen. But when we don't have a genuine empathy for somebody who's experience, it'll die, right. We'll give a certain amount of money and then be like, all right. But this empathy that I'm seeing these days, that right there has given me hope
Danielle Branche:
And for my private practice I think I'm hopeful, like the fact that you reached out to me, I was like, I listened to the podcast. So I think that the fact that our name is like getting out there and, and people are recognizing what we're doing in the fact that we're expanding and it just, it all gives me hope. We've been trying to do different what do you call them workshops and things like that. It hasn't been working as well as I would like or hope that's probably my perfectionism kind of.
Gordon Brewer:
Right. All right.
Danielle Branche:
All in all. I think I'm really hopeful about where we're going in, the direction that we're moving in and the recognition that we're getting.
Gordon Brewer:
Yeah. Yeah. Well, thanks for, thanks for sharing all that because I think that's you know, I think one one of my things is, is I think we have to all take kind of a positive perspective and, and I think sometimes with the heaviness of, of everything, not only, not only with racism, but, you know, just with COVID and all of that, it's just I think giving us something to be hopeful about and to be grateful for and all of those kinds of things are, are just so important to remember in moving forward. So, yeah. So I know, I know Danielle, we could probably spend hours talking about these kinds of things and I want to be respectful of your time. What would you it just imparting, what would you yeah. And you spoke about boundaries as well. And I one thing I would like to add to what you said was just the importance of being genuine and you know, just the fact that I thank you for genuine, not only to with others, but also to ourself w we can find some appropriate boundaries, which is being able to, to set what, what we need.
Gordon Brewer:
So, but just to, I guess, maybe kind of in wrapping things up what what would you want to just kind of leave with anybody that might be listing? I think maybe something that you feel like is important for people to know about private practice and the work that you're doing.
Danielle Branche:
There was this quote that I I'm pretty sure I saw it on Instagram. I do not remember who said it, but it said that perfection is the, the enemy of greatness. Perfection is the enemy of greatness. And that stuck with me so deeply to my core, because you know, if, if, if I want to leave any private practice owners with anything is, is just to recognize and accept that you will never get it all right. You will never get there. Right. And again, I'm doing those who patient marks, you'll never get to a there, right. There's always more to do or more to give or more, you know what I mean? And so just being accepting of that and celebrating what you are doing and being able to take feedback so that, you know, that you could do better. And that doesn't mean that you're not already doing good enough, right. Just because you could always do better. It doesn't mean you're not doing good enough. Definitely because those are the things that have really shifted my perspective, how I'm showing up in my private practice and with my yeah. But in terms of what I'm doing I just finished a book. I did a thing. I'm really excited about it. It's called and I still love you. And so it's basically a book about exactly what we're talking about. Not exactly what we're talking about in some ways, what we're talking about, but it's about loving, imperfect people, which is everybody. So
Gordon Brewer:
That's great. Yeah. Well, we'll be sure. And I'll get from you the link so that folks, and find out how to get that and check that out. So, but, you know, I, I guess one quick thing I would add to what you're saying there is and this is probably a quote I heard somewhere as well as just the joy is in the journey, not the destination. And so being able to accept the fact that it is a journey and not necessarily, you're never going to really arrive. It's just always constant flux of change. So, so Danielle, so tell folks how they can get in touch with you and your, in your website and all that sort of thing.
Danielle Branche:
Sure. so my private practice is called branches of life therapy. You can find our website@wwwdotbranchesoflifetherapy.com. You can find us on Facebook at branches of life. I, and you can find us on instagram@branchesdotof.life. So that's, yeah.
Gordon Brewer:
And again, we'll have links in the show notes and the show summary here for folks to, to get to that quickly. And with the book coming out, is, is there any place they can find that?
Danielle Branche:
So we're still in the works of putting it out, but the release is set for November. The pre-order should be out within the next couple of weeks. So I'll send that over to you as soon as we get. That
Gordon Brewer:
Sounds great. And well, yeah, we'll add that to the show summary so that people can maybe come back and find it, find it later. And it might be that this episode comes out. I'm not sure on my schedule, but that might be this episode would come out to coincide with that. So, but, well, Danielle again, thank you for being on the podcast and I'm so glad we've gotten to know each other and got to have this conversation.
Danielle Branche:
This was great. Thank you.
Being transparent… Some of the resources below use affiliate links which simply means we receive a commission if you purchase using the links, at no extra cost to you. Thanks for using the links!
Danielle's Resources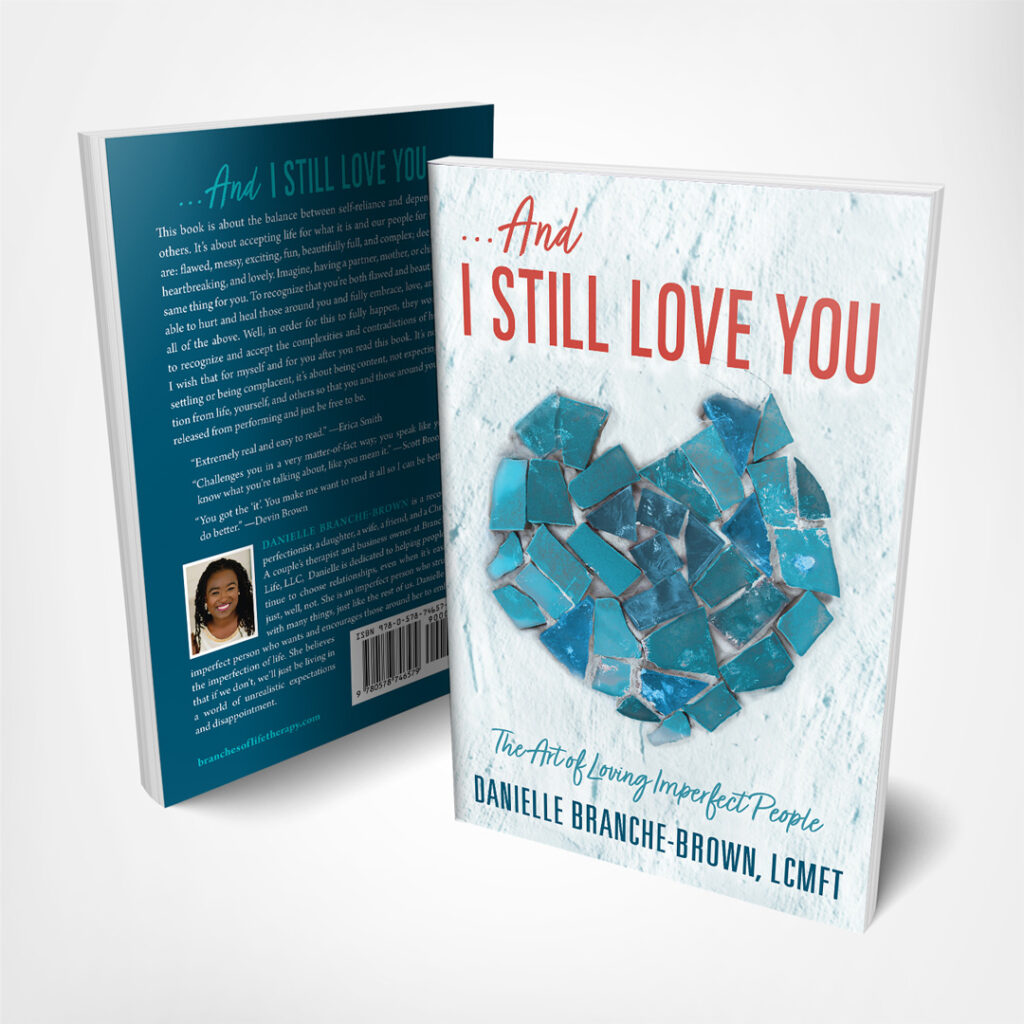 Resources
Meet Gordon Brewer, MEd, LMFT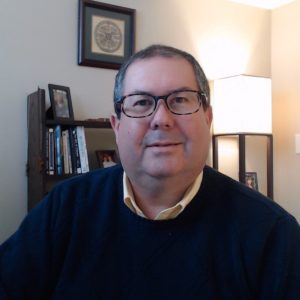 Gordon is the person behind The Practice of Therapy Podcast & Blog. He is also President and Founder of Kingsport Counseling Associates, PLLC. He is a therapist, consultant, business mentor, trainer, and writer. PLEASE Subscribe to The Practice of Therapy Podcast wherever you listen to it. Follow us on Twitter @therapistlearn, and Pinterest, "Like" us on Facebook.