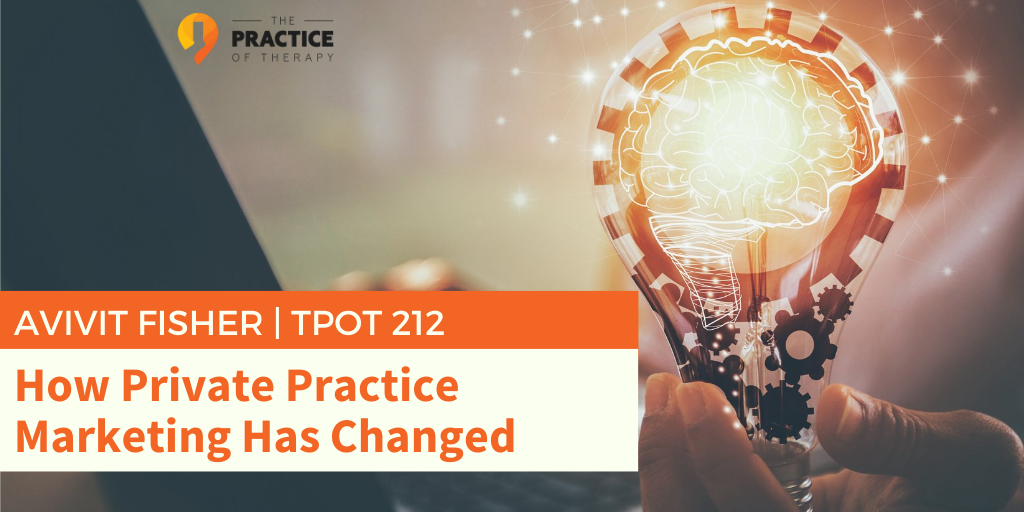 In this episode, Avivit Fisher joins the show to talk about marketing your private practice. First, Avivit gives tips on your marketing messaging and better relating to potential clients. If you're extremely busy in your private practice, Avivit says you should still utilize marketing tools. Plus, Avivit reveals which marketing tools can make your private practice's systems and processes smoother. Tune in as we chat about innovation in the mental health field and finding business opportunities to create more income streams in your practice.
Meet Avivit Fisher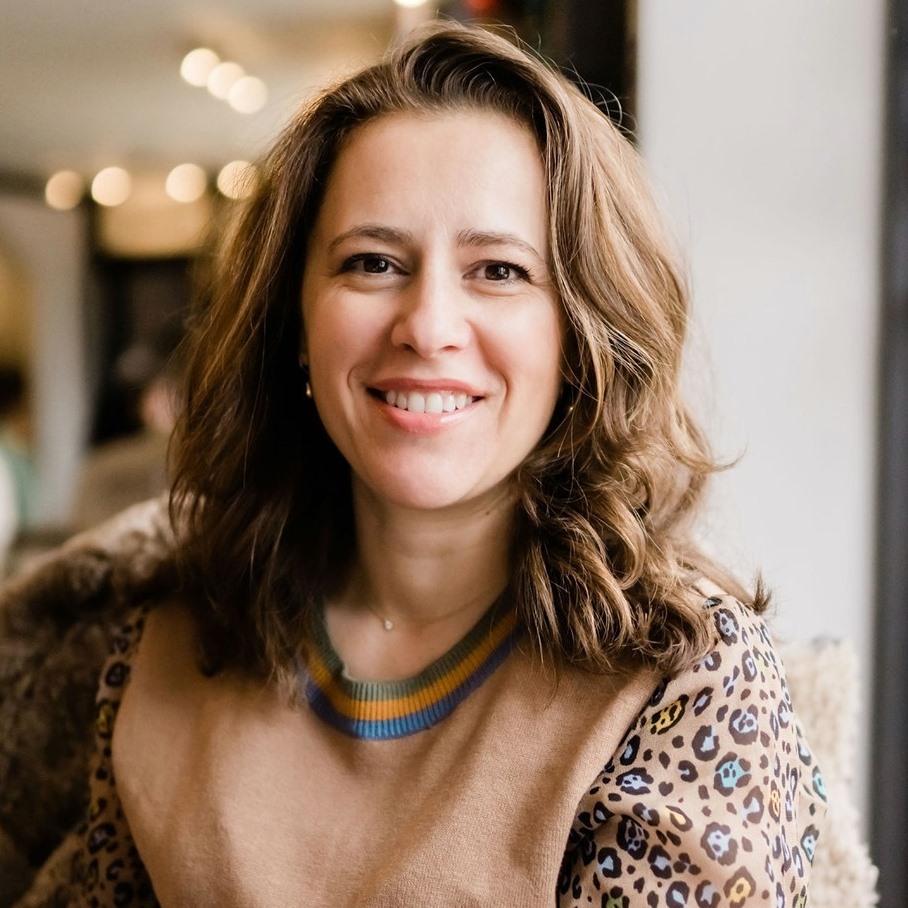 Avivit Fisher is the principal of REdD Strategy, a marketing and business consultancy for therapists in private practice. Avivit teaches therapists business skills they didn't learn in grad school. She provides guidance in strategy, process planning, business tools, and marketing so that private practitioners can create a sustainable business advantage.
She spent the first decade of her professional career as a Graphic Designer and later worked as a marketer and a project manager in a corporate environment.
In grad school, Avivit received a degree in Design Management that focused on business sustainability and entrepreneurship. She is also a content creator, copywriter, and obsessive reader.
Tips For Marketing Your Private Practice
The most important thing that needs to be discussed from a marketing perspective is messaging. Your messaging needs to be relatable to your clients. You need to understand your ideal client and who you are talking to when marketing. Also, try and speak in a language that people are using. Minimize the professional jargon you use; it will turn potential clients away. Plus, think about what kind of questions your potential clients will have and try to answer those questions throughout your marketing. Lastly, meet your clients where they are; it should be your marketing goal.
Use Marketing Tools To Make Your Work Easier
The mental health industry will not slow down; the demand is there, and it's growing. Private practice owners are going to continue to be busy. It's essential to automate your non-billable tasks. That way, you will minimize the possibility of burnout. Your goal in marketing doesn't need to be attracting new clients, but you can use marketing to create a smoother process for you to communicate with clients. If you spend time working on your website so it's easier for your clients, you will save time in the long run by explaining fewer things to clients when they sign up for services. It's imperative right now to look at the process of your work and use marketing tools to make your job simpler.
Create Relatable Content For Your Marketing
Clients want to be able to relate to their therapist. So, make it easy for clients to connect to you. Use relatable content in your marketing across social media and your website. The faster potential clients can familiarize themselves with you, the more likely they will book services with you. Things are changing at a swift pace. It's good to keep up with the innovation happening in the mental health field. If you take in too many clients, you won't be able to think about innovations in your own business. Marketing can be a way to help more people without consuming all of your time.
Find Business Opportunities In The Trends That Arise
As private practice owners, the opportunities are endless. There are opportunities in the corporate world. You don't have only to make money in a one-on-one setting. You can also make money by training people on certain things. During the pandemic, levels of anxiety and depression are on the rise. You can talk about addressing anxiety and depression through training sessions in the corporate world, or even online. Take a step back and look at some of the trends you have seen throughout the past two years. Next, put your business cap on and figure out how you can fit in those arising opportunities:
Avivit
Hi, Gordon. Hi, everybody. I'm avete Fisher. I'm the owner of red strategy. And I teach therapists, the marketing and business skills they never learned in grad school. So I work with the private practice owners on creating a thriving practice through gaining business skills, and marketing skills. And I'm very happy to be here on the podcast today.
Gordon Brewer
Well, hello, everyone, and welcome again to the podcast. And I'm so happy to have with me, Avi Fisher. And I hopefully I didn't butcher your name. Good. So avete glad you're with me. Yeah, me, too. I'm very happy to be here. Yes. Glad we were glad we got in touch. And one of the things that I know, Avi VT and I are going to be talking about and I'm excited for this conversation is just how maybe marketing has changed, given the environment. We're in post COVID. And are we're still in COVID. I mean, that's, that's, I don't know if we'll ever get to a place where we can say post COVID. But anyway, Aviv, eat as a start, start with everyone, why don't you tell folks a little bit about your journey and how you got it got interested in this niche?
Avivit
Sure. It's quite the story. So I come from the client side. And my story really started in 2015. I lived in an apartment building with my family in New Jersey that burned down. So there was a huge fire in the building burned down to the ground. And my family together with 200 other apartment owners, or renters, lost everything in the fire. So it was about over 1000 people that we lost everything. All our belongings, our clothes, our you know, documents, everything. I had a my son was two and a half years old at the time, we lost even our dog. And it was a very traumatic process. And I remember from that time that the community where I lived, really mobilizing was very helpful with, you know, immediate needs, like clothes, like, even money. And there were some representatives from the Red Cross, that sort of checked in on our well being, but there was nobody there from the mental health field really took to direct us to get the help that we needed. And I gotta say that it was a process because in the beginning, it was such a shock that I was not ready to talk to anybody. And I'm sure that I wasn't alone in that, I was not ready to talk to anybody, I really needed to get my, you know, life in order. But after that, it was a process of you know, there was a legal process, when we're talking to lawyers, there was a process that we went through with the management of the building. And throughout this process, nobody had recommended us to any mental health provider. Moreover, it was a big story in our area in New Jersey, and nobody reached out to us. So you know, our information that of the tenants of this building was public. And it took me about a year to find the right therapist, it took me about a year to really understand that what I'm going through is not something that can deal with on my own, that I really need help. And I was, you know, I was looking online, it was 2015. And so I was looking online for things, very specific things like how to deal emotionally with a house fire, what to do, and there was nothing really that I could find. And then I saw, you know, that there's a big gap between how therapists present themselves and what people are actually searching for. And I had already I was working as a marketer already with service businesses, but I really saw a big opportunity to help a lot of people using my skills as a you know, business consultant as a marketing consultant. And helping therapist create the right message and really bridge the communication gap gap between the between people who need help and be between service providers. So this is how I started focusing on really working with private practice owners.
Gordon Brewer
Wow. Well, thanks for sharing that story. I mean, that's, I can only imagine just what that must have been like going through such a thing. such a traumatic event for your life and how you've, you've kind of we're fortunate to have people like you that kind of point out what is needed by people and how to better communicate to people on the front end, as far as you know, reaching people that are looking for help as therapists. So, yeah, so that's thanks for sharing that. That's an incredible,
Avivit
yes, of course. And I don't see myself as unique in this type of situation. People go through traumatic traumatic events all the time, you know, natural disasters, fires, floods, and things like that, that people really do need support after that, then it's a very specific event that not everybody can relate. It's not like COVID, when everybody's in the same sort of boat. It's a very isolated experience. So yeah,
Gordon Brewer
yeah, yeah, it's just not to get too far off on a tangent. But I know, just as we're recording this, where this is in the set, we're recording in December of 2021. And we just recently had a major disaster here, not too far from me, and may feel Kentucky with tornadoes and all of that. And just, I know, my heart goes out to folks like that. And those are folks that are going to need to need to process and really kind of deal with with that terrible loss. Yeah, so well, not too, not to minimize this story of by any means. But as you have worked with, with therapists, around their marketing, what is it kind of walk us through your process of what we need to be thinking about, in just marketing our practices and, and then I want us to kind of maybe segue into what you've learned. Now, just with people. I know, in my own practice, we're full. And so marketing is not something that's necessarily on our radar as much right now. But anyway, just take us through your process.
Avivit
Sure, so I thought that the most important thing that needed to be discussed from a marketing perspective was messaging. And I'm not unique and saying that, I know that a lot of people, so really understanding the ideal client who you're talking to, or, or just a wider audience that you want to address. And also try to talk in a language that people are using, and that's a very important thing, because from, you know, the language on the website, to language in, you know, in social media posts, it needs to be relatable, you know, because you're not talking to another group of private practice owners like that. You might be but they're not the, the clients that you want to attract. So that was very, very important for me. When I started working with my clients, I think there's a lot of it, there needed to be a lot of education around, you know, the mindset of the of the person who's looking for therapy and how they're looking and the journey that they're going through to look at looking for therapy. And I was, I usually explained, explained, well ask my clients to map out the process for how does this person finding you, which stages are they looking for? What are they looking for when they're Googling something? What kind of questions they're asking, just like me, when I was looking, how about information, of dealing with mentally with, with fire with a house fire? You know, this is a very specific question. So I think that messaging is the number one priority for marketing, especially in such a busy world that we live in, and there's just information is everywhere and screaming to everyone and trying to minimize the jargon, use professional jargon use, and understand that people do not self diagnose. So people who go through traumatic experience don't really know that they that it's trauma, a lot of times I didn't know. And so you kind of have to meet them where they are. And this is the goal of marketing, I think,
Gordon Brewer
right? Right. Yeah. I love that. Because I think, you know, in our in our training as therapists, we're particularly graduate school, we're kind of taught this language of kind of research and in this, like you said, the professional jargon and I think sometimes we take for granted the fact that most people just don't talk that way about what they're experiencing internally, and so being able to kind of put words to people's internal experience in a way that doesn't sound so clinical and so, so Cata removed from from things, it's funny, because I'm reminded of a client that I had here recently. You know, as we're talking about with with COVID, they had, they had been infected with the virus and actually had been on a ventilator for a while. And, and just is really having a lot of trouble health wise with the post COVID symptoms that a lot of people are having, and just not really getting back to where they were. But when I framed it with this particular client in terms of trauma, it made a whole lot much more sense to them, and that they have experienced a loss, and what they're going through now, and just trying to find a new normal in their life made sense. So it just thinking about marketing, you know, Pierre, post COVID, are in the middle of COVID, or the pandemic, or whatever we want to call it. That's a universal that to some degree, that's a universal experience. But like it, like you said, avete, there are lots of trauma situations that people don't think about it in terms of necessarily being trauma, but yet they're experiencing trauma. And in your example, having a house fire is one.
Avivit
Exactly. Yeah. And people don't understand what they're going through. But they understand that they feel bad. And they express it in their own way. So, you know, for me, for example, I'm just going to give a little example, not that I want to talk about myself all the time, but I was a decision, like, I would look in the mirror and not recognize the person that's looking back at me. So it was a very specific feeling. Um, I mean, I wouldn't, I wouldn't have been able to label it as anything, because I'm not a professional. But I was looking for answers to address that. And it's an important thing to keep in mind.
Gordon Brewer
Right, right. Yeah. That's, uh, yeah, that's an important thing that you're right to keep in mind. So what to change, to kind of switch gears here a little bit. I know, one of the things we were talking about before we started recording, is just this phenomenon that we're experiencing in our practice practices, I think for a lot of us is that we're getting very busy. And that there's the potential for burnout, and also just knowing how to say no to all the influx of new clients that we're getting. You're right, as we were talking to you ahead of time, you know, marketing is kind of fallen off the radar, but I think we need to kind of think about that long term. So I'd love to hear your thoughts on all of that.
Avivit
So my observation, and it's interesting, my observation of the whole private practice field, when it comes to mental health services, is that you know, things are not going to slow down. So, so people will not practitioners will not be able to sort of balance out the year with a slower months, when they have very busy month. So because the demand is, is there and it's growing. You're gonna keep on being busy. And it's very important to understand your process of work, and really automate as much as possible, that of the non billable tasks to, to sort of, I wouldn't say avoid, but at least minimize the possibility of burnout. So to give you an example of what I mean, I recently have been working with a client who was she's not a therapist, she's a pediatric neuropsychologist, so she doesn't provide therapy but right now that she has a lot of clients that need her services. And one of the problems that that she's been having is a lot of back and forth. Communication with clients or potential clients and new clients and everything. And we sat down and we looked at her process. And we said, Okay, well you don't need new clients. So marketing doesn't need to your goal in marketing, doesn't need to be attracting new clients, but you can use marketing to create a smoother process. for you to communicate with the client. So in other words, she needed to redesign her website, for example, to facilitate this communication, so it's more automated, and requires less of her time and involvement of answering the same questions over and over again, for example, or scheduling, or taking people sort of by the hand and saying, Well, I need this documentation, I need you to answer these types of types of questions. So things like that can be automated, and there are marketing tools out there that you can use. So it's very important right now to actually look at the process of your work, and use marketing marketing tools to make your work simpler, like all this non billable tasks, everything that has to do with communication, with billing, scheduling, with promoting yourself your message on social media, because you still have to, you don't have to, but it's, it's, it's good to promote your message because you can help a wider audience of people, those who maybe are not ready for therapy right now. So you can use marketing tools this way. And,
Gordon Brewer
yeah, that's funny that you bring bring that up, because in one of them in the mastermind group that I'm part of, with some other private practice consultants and therapist, we were talking about that just about just our intake processes and that sort of thing. And being able to communicate on your website had the steps for doing an intake with with a particular practice, because you're right, one of the things that can eat up a lot of time for folks is just getting people on boarded with them to start therapy. And that takes a lot of time. And that's one of the things that I I really encourage people to do is once you get really busy and your practice gets fooled to try to outsource that, or automate that process as much as possible. Just because it can, it can eat up a whole lot of time, you know, fielding phone calls and answering people's questions and that sort of thing. But in, in nowadays, I sound like an old, old fogy here, which I probably am. But you know, people are going to look online and try to find the answers to their questions there first without necessarily calling. So you're exactly right. I think that's a that's a form of marketing, is there going to pick? Pick the people that give the best information? I think,
Avivit
yeah, that exactly. And they also need to familiarize themselves quicker with with, with a therapist with a service provider, they need to, and they need to relate to that person, right. So you know, and there's, there's so many ways to do that. There's so much innovation that's happening in the mental health field, right now, there's a lot of money that they been given by the government. And there's a lot of new startups that are coming up with new ideas, you know, to make things easier between the client and the provider. And you know, that the things are changing very, very fast at a fast pace. And it's good to keep on top of it and see what's happening out there and see how you can really participate in this innovation as well. And it's very easy to get into this same process of taking in as many clients as possible. And that doesn't leave you the time to think about innovations within your own business or new ideas of how to do provide therapy maybe in a way that you can help more people without it consuming all of
Gordon Brewer
you. Right, right. Yeah, it's being able to move from Canada, the paradigm of one to one kind of interaction with people to the one to many, and being able to figure out ways to do that. I know I've, I've had previous conversations on other episodes with people just about the importance of diversifying your income within your practice. And, you know, one way of doing that is to start a group practice where you have bring on more clinicians, but that's a whole other problem now just being able to find clinicians to hire for a group practice, because they're so there's such a shortage right now of mental health providers, but how Yeah, so it's just really a lot of changing paradigms around around being in practice. And I'm kind of getting excited just thinking about this stuff of, of one, one of the things too, that I think there's a being a shift is that, at least when I was coming along in graduate school, you are kind of encouraged to get your degree and get your licensure then go work for an agency somewhere. Now, the shift is definitely moving more towards private practice and people operating more independently, and not necessarily in an agency setting, where they do have control of their schedules and didn't have control of the types of clients they get and all of that sort of thing. So, yeah, what what are you noticing about all of that, as well?
Avivit
Well, I think it's absolutely right to be excited on your part, because I think that I mean, there's such a high demand right now, I think that there's a bigger understanding of the importance of mental health. And, and the help that's needed. And on all levels, on the corporate levels, on governmental levels. Private sector, it's just, it's, it's an incredibly exciting time, from a perspective of providing help to people, because people are much more open to accept it. We're going through this collective experience, you know, that, that we can all relate to. And, you know, the thing is that private practitioners like your your education, your experience is such an asset, because it takes years to become a therapist, but it takes years to be able to practice. And that I think that there can be a lot of opportunities, they can be a lot of opportunities in the corporate world, there can be that that you don't maybe don't necessarily have to think only about a one on one client, maybe it can be in a bigger setting. Maybe it can be training people on certain things. I'm not. I'm not saying something very serious, but most people right now, I think that the biggest increases in the levels of anxiety and depression. That's what I've been reading. That's what I understand overall, correct me if I'm wrong. So I think it's something that can be addressed in different formats, it can be addressed online, it can be addressed, through working with corporations through working with certain organizations, through training, others may be on certain, certain things. I mean, I'm not an expert in that I don't, I don't necessarily know, specific things that are possible for you to train others with. But I'm assuming that and from what I'm seeing from my clients, that is possible, it's just you just need to step back and examine the trends that you've been seeing in the past year, with your clients, with the from your colleagues, and putting the business cap on, and figuring out how you can fit in those opportunities that are arising.
Gordon Brewer
Right. Yeah, and it just one, one big example of that is just how much doing kind of online, zoom, FaceTime, Google meet, all of those kinds of things, has become really the norm to some degree. And just the way we interact face to face. I'm still I still prefer actual human contact. But I mean, this is, you know, it's very doable, and it's very effective and doing things in this way. And so I think that's something that's a that's been a huge learning curve for a lot of therapists and a lot of us, but we did it successfully in you know, I think, I would say at least a third. Prior to COVID, I was nearly 100%, face to face in person therapy. And now, even now, even though our COVID numbers are kind of going down, although they keep going back and up and down, but at least a third of my practices is online now. So yeah, I don't think that's going away.
Avivit
Yeah, no, it's definitely not going to go away. I mean, some clients I know that are harder to work online, like little children for example, probably couples are probably harder to work with, like this because you can kind of neat to see them together. But for a lot of clients, you know, it's very, not only doable, but it's necessary. I myself was going to therapy, and I had little children. And I've been working with my therapist online way before COVID started, because it was just more convenient, it was just more accessible to me. So,
Gordon Brewer
yeah, I would say even for me, as a therapist, I have a therapist, and all of that's done. You know, they're in another, another city here in Tennessee. Yeah. And so it's just bit it just makes sense. So, yeah, so a lot, a lot of huge changes over the last two years with with all of this. So, well, Avi, VT, I want to be respectful of your time. What sort of closing thoughts do you have just around this whole topic of, of managing our practices and marketing and all of this sort of thing?
Avivit
Well, I actually talk a lot about it, and on social media, on my website, as well, um, about the fact that you kind of need to allow yourself to have the space to examine your day to day activities, and your process of working. And to see especially right now with the with the potential of burning out being so high, you need to let yourself, analyze it a little bit and improve the processes of your everyday practice management. It is also very important to sort of step up and evolve with the situation. Because one of my biggest, you know, the biggest things that I'm kind of worried about is people who are not professionals, or experts in mental health, are stepping up are amplifying the message and sending the message of trying to help people. And I just don't want, you know, non experts to take the space of the experts are specifically online. And yeah, and I think that it's very important to prepare yourself and to understand things are not going to go back to the way they were, this is a big shift. Things are changing, and you kind of need to adapt to add to that. And there are so many tools that allow you to automate, to simplify things. And the people are ready people have shifted to buying products and services online in the past couple of years more than before. So people are ready the audiences there.
Gordon Brewer
Right, right. And you speak, to speak to another topic that we could just we could spend probably another hour on. And that's just kind of a phenomenon of tech companies taking over the behavioral health kind of fields. And it's, there's, I know, I've had recently a discussion about this with, with my good friends, Kelly and Miranda from Zenni. Me. Yeah, about this. And I know we're going to be I know there's going to be more conversation about that, and whether whether that's a good thing or not, so but anyway, so RVV thanks, again, for being on the podcast, tell folks how to get in touch with you and how they can find out about your resources.
Avivit
Oh, first of all, thank you so much for having me. It's been really a pleasure and great conversation. You can find me my on my website, which is read the strategy within two days. I have a lot of useful tools and resources there free resources, and I actually have a whole guide of sort of a step by step guide to starting creating a thriving practice to reduce burnout. So you're welcome to use it. And I'm on LinkedIn, I'm on Instagram, as you know, we connected on Instagram. And my email Avi beat at Red strategy comm if you have any questions about marketing, and business skills, I'm happy to answer them. You know, it's always such a pleasure to connect with therapists.
Gordon Brewer
Good good. And we'll have links here in the show notes in the show summary for people to access it very easily. Well, obviously dammit I'm so glad we got to know each other and hopefully we can get you back on again.
Avivit
I really hope so thank you so much was my pleasure mine too
Being transparent… Some of the resources below use affiliate links which simply means we receive a commission if you purchase using the links, at no extra cost to you. Thanks for using the links!
Avivit Fisher's Resources
Resources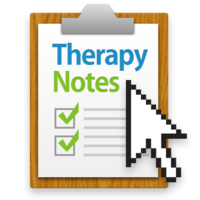 Use the promo code "GORDON" to get 2 months of Therapy Notes free.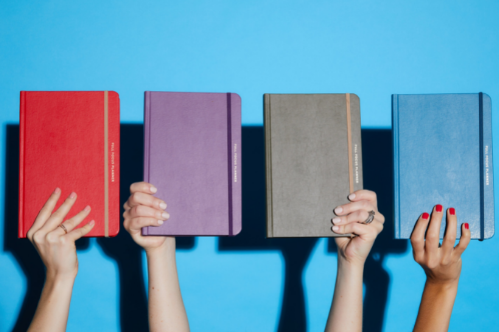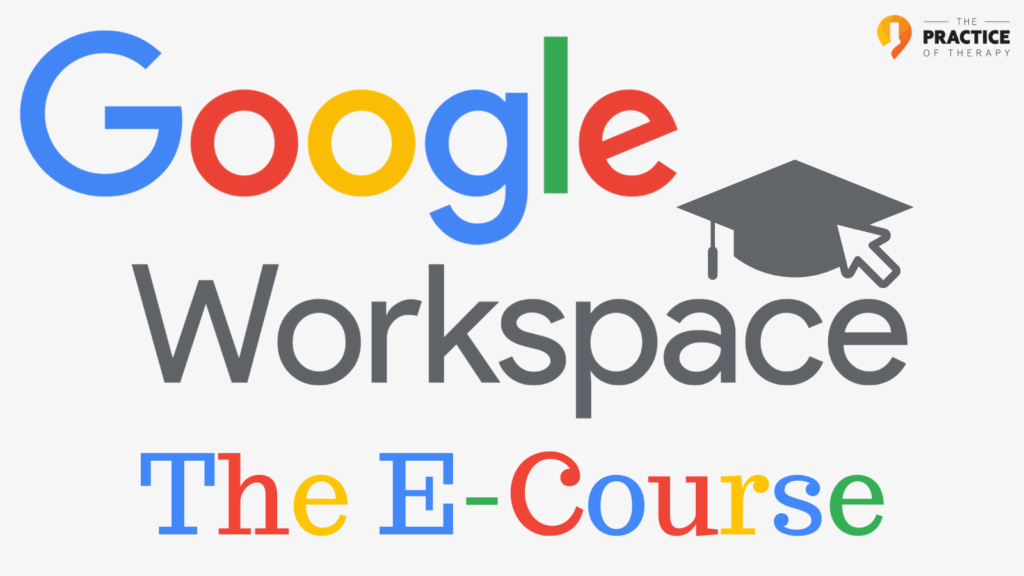 Meet Gordon Brewer, MEd, LMFT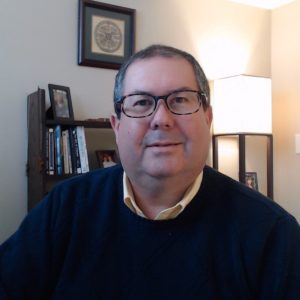 Gordon is the person behind The Practice of Therapy Podcast & Blog. He is also President and Founder of Kingsport Counseling Associates, PLLC. He is a therapist, consultant, business mentor, trainer, and writer. PLEASE Subscribe to The Practice of Therapy Podcast wherever you listen to it. Follow us on Twitter @therapistlearn, and Pinterest, "Like" us on Facebook.