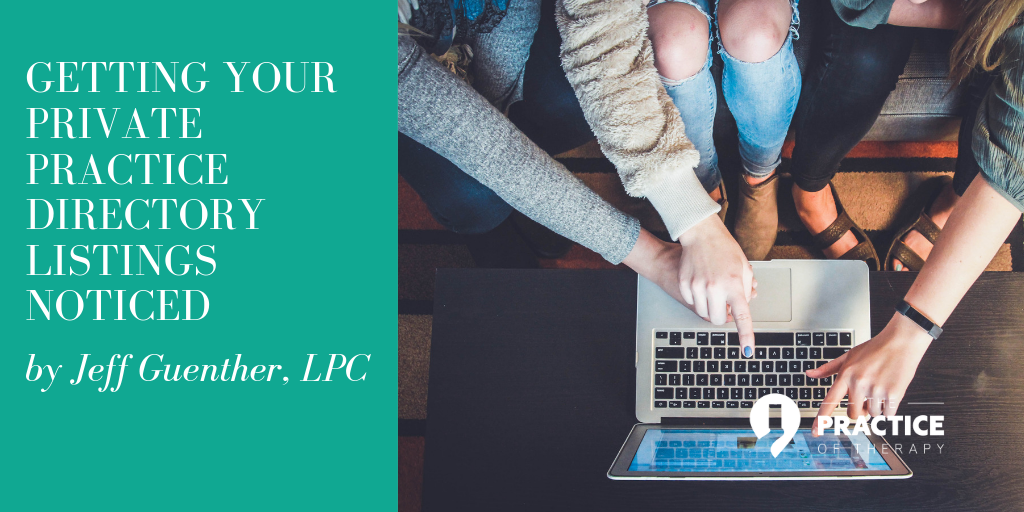 I own and operate a couple of therapist directories. A local one and a national one. Because of that, I get lots of insight into which profiles are attracting clients and which ones aren't. While there are many factors when it comes to attracting referrals, there is a specific writing style that is used by the most successful therapist profiles on directory sites like Psychology Today, GoodTherapy and TherapyDen. Today, I want to break it down for you so that you can integrate it into your profile and any other marketing materials that you create.
Before we dive in, I should mention that I recently gathered all the data from my online directories and created a video course on how to optimize your therapist directory profile. Click here to view it on YouTube or scroll down an click play on the video at the bottom of this article. It's totally free. No need to sign up for anything. You're welcome 😉
Choose a niche! section
Before we start getting into what you should write on your profile, we are going to make a quick stop in niche town and answer the age old question, should therapists have a niche? Yes! It's important to have a niche when developing your therapist profile because the space you have to present yourself is just one web page, instead of many pages on your own website.
Even though you might want to pick a ton of issues that you treat, you shouldn't. It's true, the more issues you select, the more you'll come up in search results. Which could lead to more profile views. But therapists that do this have very poor conversion rates when it comes to clients reaching out and asking for an appointment. You'll look like a boring generalist that has chosen a ton of specialties and you'll be thrown in the generalist pile, which is a very large pile, never to be visited again. It's quite sad.
Rarely is someone looking for a therapist that's a generalist. So don't fall into the trap that sooooo many therapists do. And don't worry too much about only attracting one type of nichy client. My niche is working with clients who are anxious in relationships. But I have never had over 50% of clients that are all anxious in their relationship. My current clients know me as a therapist who laughs a lot and can really understand the perils of being in your 20's and 30's, so they refer their friends and my practice is a motley crew of different mental health issues.
But if you're really scared of only attracting one type of client, you can have three different profiles on Psychology Today, TherapyDen and GoodTherapy that focus on three different specialities of yours. You by no means need to do this, but it's available to you if you really want to try that out.
Okay so now that you are clear about choosing a niche, let's move on to your what you should write in the first paragraph. Or the first content block, as I like to cal it.
First content block
Each directory has a different name for the first major content block. GoodTherapy labels it "My Approach to Helping." TherapyDen calls it the About My Clients section. And Psychology Toady doesn't give it a headline. They just present it as your first paragraph. Each directory has their own instructions and guidance. Psychology Today and GoodTherapy don't give bad advice. But they don't give great advice. My suggestion is to ignore their prompt and follow TherapyDen's lead. TherapyDen suggests that in this space, you talk about your ideal client — the populations and issues that you best serve. You can use it as an opportunity to connect with prospective clients and help them see themselves in your practice. Focusing your content on the prospective client reading your profile, rather than on yourself (as amazing as you are) will help them see themselves as a part of your practice and connect with your profile.
You'll be using to the niche that you've identified for your practice. The first content block is important because it gives you space to really explain what type of client you work with.
What works best and attracts the most client referrals is when you fully and completely identify your clients emotional experience and assure them that you get it, you don't judge it, you can hold space for it, and you understand them better than anyone else. You should imagine that they are sitting in front of you in their session and they just told you about why they are coming in. Now you want to make them feel safe in your office and assure them that you can help.
Here is an example for a client that is seeking help for anxiety attacks. I want you to really imagine that anxiety has you by the throat and you have no idea how to find relief. This example was written by my friend, and fellow practice building expert, Katie Read.
Are you always a little bit afraid that an anxiety attack is waiting around the corner? Have you been hit with surprise anxiety more times than you can count? I know exactly what you're feeling: the pounding chest, the shortness of breath, the feeling that the walls are closing in and you need out NOW. Attacks can be terrifying, and I don't want you to suffer from them anymore. Holistic practices can reduce anxiety tremendously, and I look forward to teaching you tools to take your life back.
After reading that, a wave of relief would wash over the client suffering from anxiety. The client feels heard, understood and confident that you understand their experience and can help them. They can read that statement and see themselves in it. And they may also start feeling hope. Hope that they can move through their problem. Which might be the first time in a long time that they have felt this way. (see, you are helping people already! Your words can be that powerful)
Let's look at another example that targets clients who are hiding their depression from everyone.
Are you feeling sad but you're too ashamed or embarrassed to tell anyone about it? Do you force a smile on you face but inside you're feeling despair and depression? Do you feel completely confused because your life looks good on paper? Are you surrounded by people that are envious or jealous of your life, which makes you feel guilty about not enjoying it? Together, you and I will figure out what's really going on. There is a reason for your sadness and I want to discover where it's coming from with you. I'll help you shed light on your discontent so that you don't have to feel like a fraud or a crazy person. It's going to be okay. We are going to figure this out together. I get what's happening.
If you were a closeted depressed person you would feel so good reading that paragraph.
Basically what you need to do is this:
First write a few sentences describing how your client is feeling and what their reality is. You're shooting to empathize with their situation but don't be scared to over empathize with it. Really go for those deep feelings that they may not even be aware of. Pretend like you're tapping into their heart and subconscious mind. Not in a creepy way. In a caring and compassionate way.
Then finish it up by providing them with a feeling of hope and relief. What do you want them to achieve in therapy with you? How do you want them to feel in their last session with you? What type of clarity do you want to provide? And also, why are you the one to give it to them? Write a sentence or two about what makes you qualified or what you'll do to help them.
Again, your intro and first content block is almost entirely about your client and what they are going through. This is how you pull them in. This is what therapists with the most client referrals do on the directories that I run.
Want to learn more?
Obviously, there is a lot more to attracting your ideal clients through your directory listings. You have to think about your photo, you have to choose popular mental health issues and treatment orientations and you have to write three paragraphs or so of text that will connect with your client and influence them to reach out. And if you didn't know, I was the guy who started telling people they should put a dog in their profile pictures. I've gotten some push back on that advice. I understand why. So I ran the numbers and double checked the data to really find out if a cute little pup is a good idea for attracting more referrals. Learn about all these things and more by watching the free video course on YouTube or clicking play below.
Meet Jeff Geunther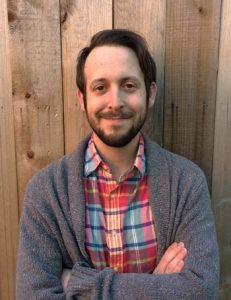 Jeff Guenther, LPC, is a therapist in Portland, OR. He has been in private practice since 2005 and currently leads workshops on how therapists can build their digital brandand attract more clients online. Jeff is the creator and owner of Portland Therapy Center, a highly ranked therapist directory. Jeff has just launched a new progressive therapist directory for at TherapyDen. Subscribe to Jeff's newsletter at therapyden.com to get weekly tips on how to grow your business and attract more clients.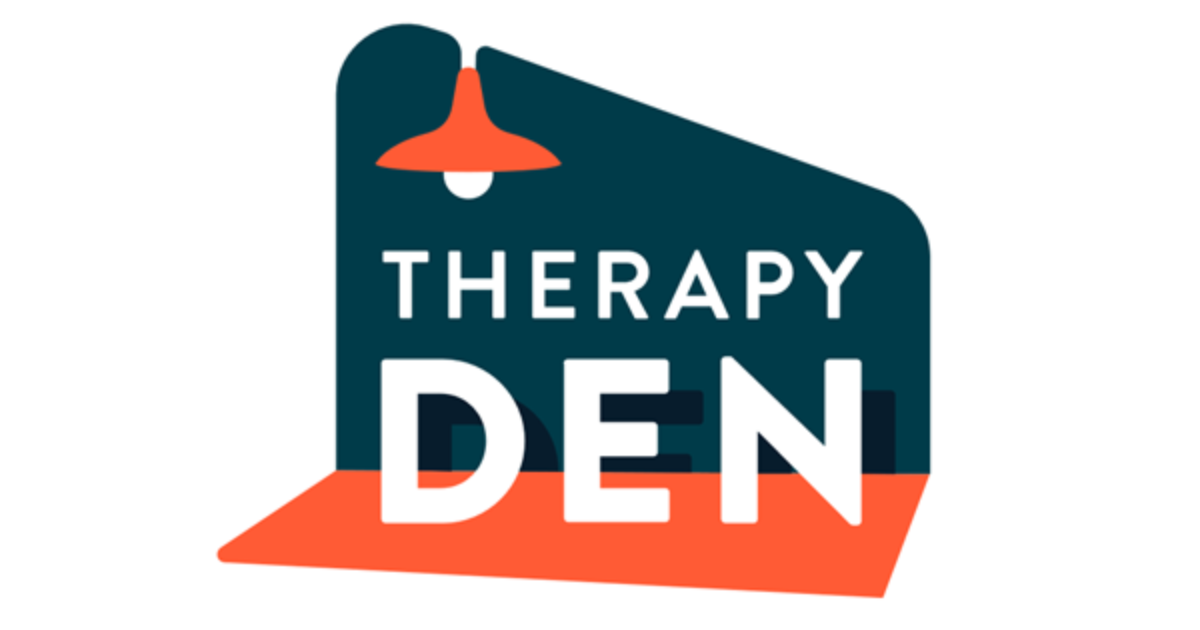 Meet Gordon Brewer, MEd, LMFT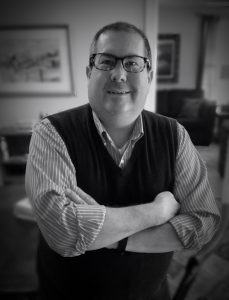 Gordon is the person behind The Practice of Therapy Podcast & Blog.He is also President and Founder of Kingsport Counseling Associates, PLLC. He is a therapist, consultant, business mentor, trainer and writer.  PLEASE Subscribe to The Practice of Therapy Podcast on iTunes, Stitcher and Google Play. Follow us on Twitter @therapistlearn and Pinterest "Like" us on Facebook.