burn·out
ˈbərnˌout/
noun
1
. the reduction of a fuel or substance to nothing through use or combustion "good carbon burnout"
2
. physical or mental collapse caused by overwork or stress.  "high levels of professionalism that may result in burnout"
---
Back when I started my career as a marriage and family therapist, I went to work for an agency that worked with at-risk youth and their families.  I still hold that organization and the work they are doing in high esteem.  They are absolutely trying hard to make a difference in the world.  But about 6 months into the job, I really began to question myself and saying, "how am I going to do this?!  It's hard and the hours are really long.  I am feeling burned-out already!".
Most anyone that has worked for a mental health agency will tell you, the hours are long, the client caseloads are high, there's a lot of paperwork and the pay isn't all that great for the amount of hard work it requires. But on the positive side, it gives counselors and therapists an invaluable amount of experience in working with diverse populations.
Nonetheless, I stayed in my agency job for 9 years.  I quickly moved up the ladder and was a supervisor and later a clinical consultant. And many times during that 9  years, I really wanted to just quit and go do something else completely different.  But in the back of my heart and mind, I knew I loved working with clients and helping people in my role as a counselor and therapist.  I also knew that one day, I wanted to go into private practice, be my own boss and set my own hours.  
And it was scary to think about leaving the stability of a full time job with benefits!
A good sign that we need to change something about ourselves or our career is when we feel "burnout".  The Mayo Clinic gives these questions to ask yourself:
Have you become cynical or critical at work?

Do you drag yourself to work and have trouble getting started once you arrive?

Have you become irritable or impatient with co-workers, customers or clients?

Do you lack the energy to be consistently productive?

Do you lack satisfaction from your achievements?

Do you feel disillusioned about your job?

Are you using food, drugs or alcohol to feel better or to simply not feel?

Have your sleep habits or appetite changed?

Are you troubled by unexplained headaches, backaches or other physical complaints?
If you answered yes to any of these questions, you might be experiencing job burnout. If you are burning-out the risk is that this can quickly lead to "compassion fatigue".  And if you are already at that point, it is definitely time to do something different and make a change.
Change is a scary thing sometimes.  It also can be exciting and motivating.  Usually when we plan for change it goes much better.  After all, and as I tell my clients a lot: "If you keep doing what you're doing now you will get more of the same"  
And as Einstein supposedly said, "Insanity is doing the same thing over and over again expecting a different result"
As we move into a New Year, it is naturally a time when most folks begin to think about change and how we are going to improve ourselves. If you are feeling burnout in your current job as a counselor or therapist, what better time to assess and look at what you would like to change about your current career and job.
Here is a list of things you can think about and ask yourself as we move into the New Year. Theses things will help you get  your career as a counselor/therapist moving in the direction YOU want it to go.
Ask yourself why you decided to take the job you are in now. Is it doing that for you? Did you see it as a stepping stone?

Do you envision yourself doing what you are doing now 5 years from now? If not, what do you envision?

Make a list of Pros and Cons of staying where you are now.

What would you need to change about yourself to "bloom where you are planted"?

If it is obvious that you need to change jobs or careers, what have you always dreamed of doing?  Is it private practice?

If you are feeling discontent in your current situation, find a mentor to help be your guide through the changes you want to make. (After all that is what we do as counselors, and I truly believe we can benefit from seeking help from a mentor someone who has done it before; I know I do!)

Develop a plan to make the transitions you want to make.  (If you are thinking about private practice, you can get my FREE workbook here that will help you define the beginning steps for moving in private practice)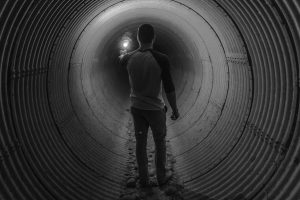 If you are thinking about leaving your full-time job as a counselor and going into private practice here are some things you can do to prepare.
Get your finances in order, make a budget and get yourself out of debt.  Learn about personal finance and how to manage your money well.

Find ways to make some extra money.  A good place to start is maybe seeing private clients in the evenings and on weekends or taking on more hours where you are now.  Use the extra money to get yourself out of debt and to start saving.

Again, start saving! Even if it is just a few hundred dollars a month.  Ideally you would want to have 6-12 months of income saved by the time you go full time into private practice

Learn as much as you can about running a private practice, business, marketing, social media and websites.  There are several great podcasts, books and videos available online.

Find a mentor to help walk you through starting up and to give support along the way.  Also join some of the Facebook Groups available for people in private practice.  

Take on the right mindset.  Starting a business is both exciting and scary.  (I love Steve Harvey's video about this.) It also requires a lot of hard work and sacrifices in the beginning.  So get yourself in the mindset for this.  

Bloom where you are planted. This is also a part of having the right mindset.  As you work toward your goal of being in private practice full time, realize that it might require you to keep working where you are for a while.  Go into that job with a good attitude and be positive.  Still give that job the best you have to offer.

Take some time off.  Use that time to recharge and plan out your future and the steps you need to take to move from what you are doing.  
One of the things that helped me to move past my burnout in my previous job was the point at which I started to make a plan to transition into private practice. It was like I finally saw light at the end of the tunnel and knew that my current job situation was only temporary.  It gave me hope and excitement for the future.
Moving from agency work into private practice is absolutely doable!  So make your New Year a great one and give yourself permission to end your burnout and start the journey into what you have always dreamed of doing.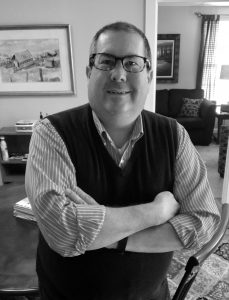 By L. Gordon Brewer, Jr., MEd. LMFT  – Gordon is the President and Founder of Kingsport Counseling Associates, PLLC. He is also a consultant and business mentor at The Practice of Therapy. Follow us on Twitter @therapistlearn.  Join the Facebook Group.
Other recommended resources: