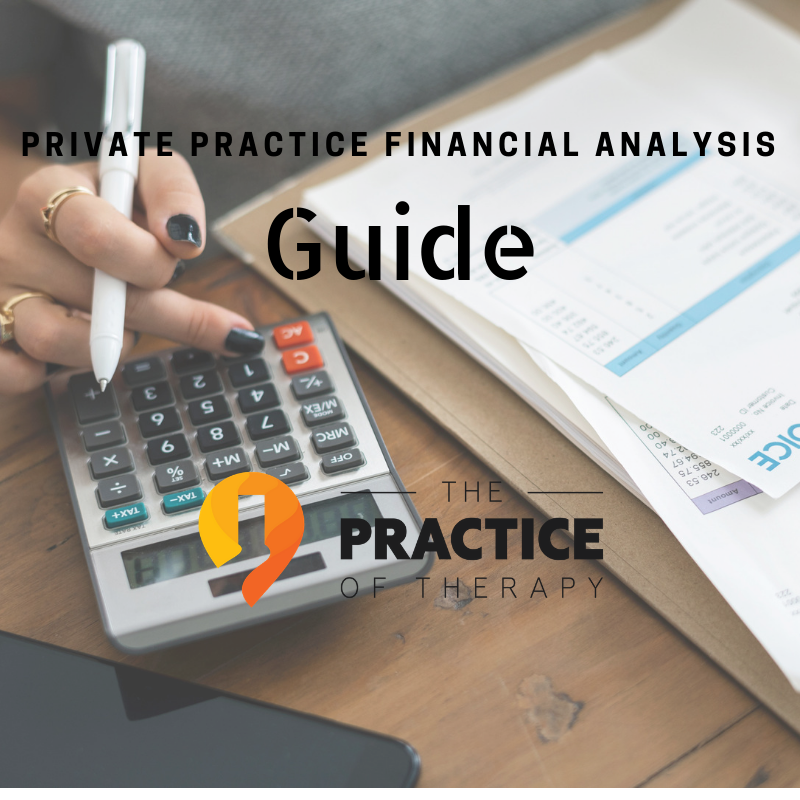 One of the most important pieces of having a successful and sustainable private practice is making sure it is financially sound.  Most of us in counseling and therapy fields have never received or learned much about money and finances. It's just not covered in our coursework and training.
This guide is simply a starting point.  After all, if you are on a journey to someplace different, you need to know where you are now to get there…right!?
This guide is designed to help you get some basic understanding of where you are financially with your practice. It's simply an overview of things and is not a deep analysis by any means.  It will simply enable you to get a baseline of where you are now financially with your practice and a way to see where you can allocate the funds you have more efficiently.
The other thing about this guide is that it is specific to private practices that have already gotten started and have some data to work with.  If you are just getting started, you can still use this guide help plan and figure out your fees and put some systems in place.
If you do not already, I would highly recommend that you invest in some sort of system to track your finances. Two of the best know software/applications for this are FreshBooks or Quickbooks.  I have also put together a set of Accounting Templates that use Google Sheets to have starting place for tracking your finances.
Affiliate Links: Some of the links on this page are affiliate links. This just means that if you use the links to purchase a product or service we get a commission, at no extra cost to you… Thanks for using the links!
Ultimately, private practice finances are about knowing where and how you are making money in your practice.  It's knowing how to allocate funds in a way that will protect you and make you profitable.  By understanding cash flow and what you need in order to be profitable and viable as a small business owner is what will move you forward.
Enjoy the journey!
Gordon