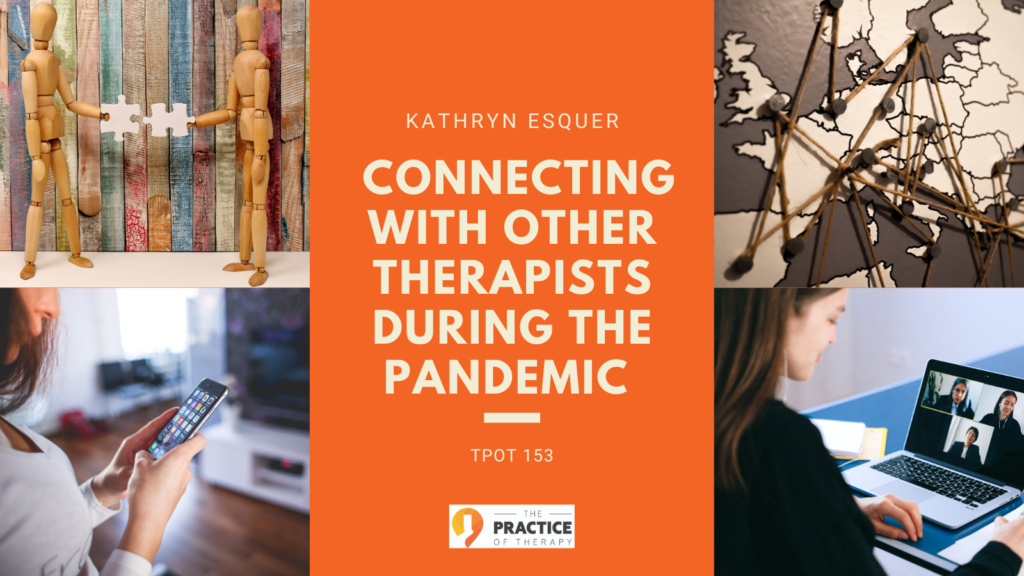 As a telehealth therapist, do you ever feel alone? My guest, Kathryn Esquer, knows exactly what this feels like. She misses the daily interactions with fellow mental health professionals. That's why Kathryn created the Teletherapist Network, an organization for the next generation of therapists in private practice. Tune in as Kathryn speaks about how she created a community, politics in the therapy room, and the benefits of finding your network. 
Meet Kathryn Esquer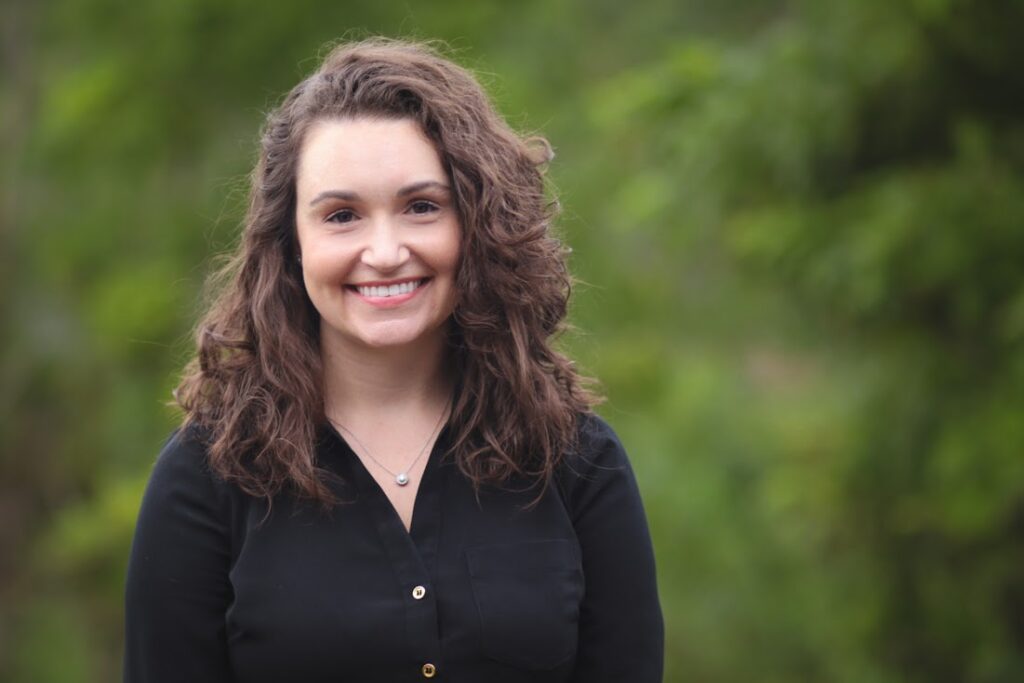 Kathryn Esquer is a Clinical Psychologist and MBA graduate. She currently works in her rural hometown in central Pennsylvania providing outpatient mental health services integrated into primary care. She loved her career, but COVID helped her realize that something was missing from her private practice. The clinical work was rewarding, but she felt professionally isolated and uninspired. She also knew consultation was a critical part of the ethical practice but didn't know where to find it. So, Kathryn created the Teletherapist Network for modern therapists to crowdsource the knowledge and experiences of other private practice teletherapists so that members can develop their clinical and business skills, all while staying connected to their mission and preventing burnout.
Teletherapist Network 
Don't practice teletherapy alone. Join a premier organization for the next generation of therapists in private practice at Teletherapist Network. Kathryn Esquer explains the inspiration behind her network. When COVID hit, there were loads of challenges that therapists experienced. Once we had to switch to telehealth, it felt professionally isolating and uninspiring. No longer did we have peers or other people in the mental health trenches. As a problem solver, Kathryn wanted to find people to connect with. Thus, the Teletherapist Network was born! 
Creating A Community
Kathryn uses a platform that does all the technical stuff for you. Weekly, they do mindfulness exercises and questions. Plus, they consult with each other and have live consultations every other week via Zoom. Each week, they highlight a new member – they get to know each other on a deep level. People get to pick their brains all day. Therapists will ask questions, and the group gets to benefit from the collective knowledge. Plus, they have guest expert webinars coming in every month. Industry professionals will teach something new to the community. It's a neat way to connect with people who want to help private practice owners. Now, Kathryn feels more inspired to better herself as a clinician. It's easy to get out there and learn new things in the Teletherapist Network. 
Politics In The Therapy Room
Do you disclose your political affiliations or beliefs in the therapy room? We should be aware of what we personally bring into the therapy room and keep it in check. The only way to do that is to consult with peers. There's a lot of political conversations happening in Kathryn's community. It's a skill to have civil discourse with your peers. This year, in general, has been challenging with COVID and the election. A lot of things are affecting our therapy internally. Finding a community will be essential for a therapist. 
You're Not Alone
You're not alone in feeling isolated or uninspired as a private practice owner. It's scary that this community wouldn't have happened without COVID-19. Kathryn is glad she has the community to stay on top of best practices and resources. When she started the network, over 150 people were looking to join the group. There's an overwhelming response for the community – you're not alone! Therapists need to speak with their peers. If you're feeling a little isolated, find a community of support. With telehealth becoming so prominent, the barriers to entry for private practice are very low. If you recently went out on your own, you can learn loads in the Teletherapist Network.  
Gordon Brewer:
Well, hello everyone. And welcome again to the practice of therapy podcast. And I'm so excited for you to meet Kathryn Esquer, and just a little bit that we've been chatting. I know you're going to love her as much as I do but we're going to talk about the something that she has started, which I'm real excited about the tele therapist network that she has just launched within the last several months. So, but Kathryn Esquer , welcome.
Kathryn Esquer :
Thank you so much for having me. I am so excited. Long-time listener, thrilled to be here.
Gordon Brewer:
Well, thank you. Thank you. You know, it's always good to connect in this way and as I start with everyone, why don't you tell folks a little bit about your private practice journey and how you've kind of landed where you landed?
Kathryn Esquer :
Yeah, that's such a great question because everyone's private practice journey is so different. I, anyone who knew me in grad school knew that I did not see myself in prac private practice or actually even in the clinical fields. I did get my doctorate in clinical psychology, but I also did a dual degree where I got my MBA. So it set us graduates up well for going into organizational consulting leadership development and coaching. And I did do that for a little bit. But when it was time to my husband and I talked about having kids and settling down the travel and the long hours, weren't something that I saw in my life. I saw it in my career and I loved it, but I started to look at my life as in a bigger picture. And so that's something I'm really passionate about is working with my own clients on what do you want your life to look like?
Kathryn Esquer :
Not just your career. So I realized that a little later and I went back and did another residency in clinical psych so that I could become licensed. And after my residency, my post-doc my husband and I relocated from, we were in some metropolitan areas in Florida and Pennsylvania, and we chose to relocate to a very, my hometown in very rural Pennsylvania. And part of the reason we did that is because I couldn't imagine having kids or raising a family away from my family. So my husband graciously went with me. He's not from Pennsylvania. And secondly, because my hometown growing up, I knew this all too well, that it was a mental health drought. We did not have a lot of mental health providers and growing up my family's in the medical community, in my hometown growing up in that, not in the mental health community.
Kathryn Esquer :
I knew that I could really bring something great and give back to my hometown and I was really passionate about it. Everyone knows. I love where I grew up. I needed to get out for about 10 years, but I'm thrilled to be back and to be giving back working with the people that you made my community, what it was and a great place to grow up. So I'm really passionate about rural mental health and bringing services to those areas. And that's kinda how I ended up in private practice back in my hometown. It has its own set of unique ethical dilemmas and issues, but I can't picture myself anywhere else right now. Right.
Gordon Brewer:
Yeah. I love that. And I, I, that resonates for me because where I'm located with my own practice is we are a very small kind of metropolitan areas surrounded by a large rural area that actually encompasses three States total. I mean, we've got you know, we're, we're located, we get folks out of Virginia and Kentucky up here in Northeast Tennessee, but you're right. There's such a, a mental health drought. And I love the fact that you've got a passion for that because it's you know, fortunately I think we're starting to begin to meet beat some of the stigma about mental health within rural communities. And I think people are recognizing that. So it's awesome. The other thing that just is really awesome to me is the fact that you've got an MBA. I think that's, yeah, I think maybe I've only met one other therapist type clinical person that has any sort of business background, so that just brings, brings a lot to the table. But yeah. So, and I guess what I'm really wanting you to tell folks about is this new thing you started the, the tele therapist network and just your passion around that and, you know, your thinking and your reasoning behind all of that.
Kathryn Esquer :
Sure. So I'll show you how about, a little bit about the journey of how
Gordon Brewer:
It came to be? Yeah,
Kathryn Esquer :
So working in private practice, I work out of a primary care office. So I do have colleagues. I have nurses and physicians and nurse practitioners that I work alongside of, but no one else there is in mental health. And when COVID hit, we all had our own struggles. There, they kept their practice running. They continued to see patients remotely, but also in office as they needed to. I have a lot of respect for the primary care teams on the frontline during the COVID. And I you know, went back to my house to do all my therapy therapy work just overnight, went from in-person to teletherapy overnight. And I realized that even though I felt very competent in my clinical work, I was feeling very isolated, professionally isolated, and really uninspired. I didn't have that set of peers or people who were in the mental health trenches with me going through this big transition together.
Kathryn Esquer :
And so, you know, being a problem solver, I started look to my existing communities, where can I find people to connect with my own community? A little, you know, rural isolated, there weren't a lot of mental health practitioners that I could connect with, but the few I did it, it was, it was valuable. I reached out to my graduate school friends and that was valuable too. It was great to hear from them and connect with them, but not many of them were in a very similar situation as I was, we were all went into our different specialties after graduate school. So the number of people in private practice was even smaller. So I look to APA and all the different, you know, I'm on the national register of health service psychologist. I look to those list serves and they had wonderful resources, really great resources for tele-health and how to transition.
Kathryn Esquer :
But what I found myself missing was the daily interactions, the daily, you know, I kind of relate it back to, if you can remember in graduate school, in between classes or in the lunch room, the, Hey, how are you, how is your kid's birthday? And also I'm struggling with this patient. Do you know of any resources? I really miss that informal, but professional daily interactions. And so, you know, email list service were clogging my inbox and I was getting lost and they were a bit too impersonal for me. Facebook groups were great and I did find some, but I'm an extremely private person. So I didn't feel comfortable connecting with people in that public of a forum. So I decided to on spur the moment with the support of my family, who is probably sick of hearing me talk about it create the tele therapist network.
Kathryn Esquer :
And what we just aim to do is connect the modern therapist, the therapist who is out there in private practice, who doesn't want to become isolated or practicing in a silo who wants to stay up to date on all the best research and all the best clinical resources, but also recognizes the power of crowdsourcing and the power of peers. We could do all the work ourselves, but why not pull together so we can do it together and save ourselves the time and save ourselves the energy so that we can care for ourselves. And we can better care for our, our patients. So, you know, we are a group of licensed clinicians. Most of us are in the U S but we have a bunch of international clinicians. And we collaborate and consults on an individual level as well as a group level daily. And we support each other, especially going through what we're going through right now with the political climate. We it's been a really rewarding experience to have created it and, you know, it started because I needed it, so,
Gordon Brewer:
Right. Wow. That's great. And it was and what's amazing to me is that it was really just started in July, right. In the middle of the COVID pandemic and all that's going on with that. So, yeah. So what are kind of the I guess maybe the nuts and bolts of the platform and how it's, how it operates and that sort of thing.
Kathryn Esquer :
That's a great question. So we are, our community of the tele therapist network is hosted on a mighty network community. So mighty networks. I'm not sure if you've heard of it, but it is a platform that basically does all the technical stuff for you. So I could have paid to have someone create an app for me, but, you know, mighty networks puts all of their time and energy to creating a community-based app. And then, you know, we, as the customers, you know, pay to use their app and we customize it to our, our use. So if you're familiar with mighty networks it's, we're on that. If you're not familiar with mighty networks, highly recommend you check them out. There's some other great communities on there for different specialty interest groups. But we we, on a weekly basis, we ask, we do mindfulness exercises and questions.
Kathryn Esquer :
We consult with each other. We have live consultations every other week, online views, zoom organized through the platform every week. We also highlight a new member. That's probably my favorite part because we get to know each other on a really deep level. We, I interview them and we post their information and then people just get to pick their brain all day. It's not synchronous, it's asynchronous, but people ask questions about, Hey, you know, how are you transitioning EMDR online? Or where do you find the best training for persistent depressive disorders or anything that their specialty is? And they can bring to the group we get to benefit from. We get to, you know, harness the collective knowledge of all of these peers. So it's, so it's, it's been so rewarding. And we have a lot of big stuff coming up.
Kathryn Esquer :
We have guest expert webinars coming in every month where we have, you know, industry professionals or services for mental health clinicians. They come in and they teach us something new every month. And it's been a really neat way to connect with other people who want to help us. Right. So yeah, it's, it's, it's made me in my own private practice, gone from feeling again, very uninspired and I loved the work, but uninspired in terms of really wanting to better myself as a clinician to really feeling supported and motivated to get out there and learn more things and make it easy to do so.
Gordon Brewer:
Right, right. Love that because I know that has been just even for, for me and my practice and the transition to, to teletherapy is just you know, like you know, thank you, you know, I'm a marriage and family therapist. So I think about, okay, what are some of the best ways to do mayor's therapy using tele-health? And that would be a great question for, for, for that group or just some brainstorming around that. So I love the concept of being able to consult in that way and, and being able to yeah. Bounce things off of people because you're right. Like you said earlier, you alluded to earlier is that, you know, I think particularly for people that are are solo practitioners, not so much as a group practitioners, but in solo practice, it can be very isolating. And now you add on top of that, the COVID pandemic, it's just really isolating in which you're and, and how you're able to interact with others. So,
Kathryn Esquer :
Yes. I mean, we don't know what we don't know. And so that's kind of an ignorance is never an excuse. I've tried to get out of speeding tickets that way, but it's, it's important for us to stay on top of what's going on. And I don't think it's feasible to put that pressure on ourselves as private practice practitioners that we should be, we should be solely responsible for like, let's harness the power. Like we can't stay on top of all the listservs and all the journals coming out. Let's like collectively come together. And I'm just shocked that there wasn't anything else out there like that. Yeah.
Gordon Brewer:
Yeah. It's kind of like a kind of like us for, for a lot of us, we would have like study groups in grad school and yeah,
Kathryn Esquer :
Yeah. When I was strong in stats, but not in something else and we would help each other out. Exactly. That's exactly what that's going on. Yeah,
Gordon Brewer:
Yeah. Right, right. Yeah. So what what sort of themes maybe are you saying with kind of the topics that come up for people, you know, given, given where we are in life?
Kathryn Esquer :
Well, I mean, when we first started it, it was a lot of sharing of COVID resources because a lot of the organizing bodies, APA ACA, and ASW, they were all coming out with really great COVID resources and tele-health resources. So that started off that, as you can imagine we are filming this shortly before it comes out. And so we're in the middle of awaiting the political results for the presidency. And that is what most of us have been talking about recently. We were asking questions of each other just this week about what percentage of your caseload talks about politics in the therapy room? And it was well over half of everyone's caseload talks, friction and that kind of led on to another discussion about, Hey, like, do you disclose your political affiliations or beliefs in, in, in the therapy room?
Kathryn Esquer :
And if you do, how do you do it? And interestingly enough, no one said yes, most people said no. And a few said it depends. And so that really highlighted really interesting conversation about how we should be aware of what we personally bring into the therapy room and keep that in check and really the best way and what I would believe the only way to do that would be to consult with peers and to have those questions being asked of you. You know, so obviously there's a lot of, a lot of political conversations. No no fiery debates yet. I think everyone's, you know, really we're a good group. We respect each other.
Gordon Brewer:
Right, right. Yeah. I think it'd be nice to be able to teach those skills just in general, just to, I'll put on a tangent about being able to have a, you know, a civil discourse, you know, about political things. So, yeah. Well, that's, that's really interesting, you know, and I think it has been you know, this whole year in general has just been, you know, we've got, we've not only dealt with COVID, but we've also came to racism, came to the forefront in a big way. And just being able to, to understand that, and, you know, I know that's been a, a conversation I've had a lot here on the podcast with, with other therapists, particularly therapists that are, that are African-American or people of color you know, just well, how that's affecting us just internally. And, and I think that's again, a theme that I've had here on the podcast a lot lately is just the whole concept of self care and what that looks like. Because, you know, as, as therapists, just, just on a good day on normal, you know, pre COVID, all of that sort of thing, we are dealing with heavy stuff that people kind of lay put out to us in the therapy room. And so we're having to process that with them, but also how it affects us personally to hear about, you know, maybe somebody's horrific trauma and, or that sort of thing. So it's, yeah, this is just so important what you're doing. Yeah.
Kathryn Esquer :
Thank you. It's, it's, it's nice to have that safe group, that private community to be able to, obviously we don't disclose any confidential information or Phi, but just to be able to disclose, Hey, I just sat with a really tough trauma case and I'm coming home and I'm feeling X, Y, or Z. You know, just having that, that space to have people who know and feel you on such a deep level. It's one thing to share with our partners and I think our partners definitely get parts of it, but until you're in that therapy room for client after client, it's really hard to understand what it's like.
Gordon Brewer:
Yeah. Yeah. Had there been had there been any just kind of a big aha moments for you as you've heard from other therapists?
Kathryn Esquer :
I think the biggest aha moment was I'm not alone. And I mean that in the very beginning sense of I'm not alone and feeling isolated or, or uninspired, and I, it's a little scary to me and to think I would hope, but I actually think that I don't know if this idea would have come about if the pandemic hadn't shut down in person services. And that's a little scary to me to think that I might have gone on my career without having a group like this, to be able to check myself with, or to be able to stay on top of new practices or best resources. So I think that when I started it, we had such an overwhelming response. We had over 150 requests to join in the first week that I had to shut it down because they want it to, I wanted it to be a really good community and I was brand new.
Kathryn Esquer :
So I didn't know how to run it effectively. So to have that overwhelming response at first was absolutely incredible and it made me feel so not alone. That was my biggest aha moment. And it really kind of you know, trickled into that. This is so needed in our field. We have amazing organizing bodies, you know, the APA VCA, NASW that, you know, help us, you know, advance the field and put so much time and money into research and new protocols and best practices, but we don't have that community of support on an individual level. And I think that's so needed, especially now with I'm sure that you've noticed this as well with tele-health and teletherapy becoming so prominent overnight, the barriers to entry to private practice are very low. And so I've seen a lot of clinicians leave group practices and go out on their own because it's not a big risk anymore. There's not overhead. With that, I think we should be talking about, if you do go out on your own, which is a great lifestyle for some people, I love the lifestyle, but you need to make sure it's not an isolation. Yeah,
Gordon Brewer:
Yes. And also done with with some understanding of the business side of it all and you know, the financial side of it all and that sort of thing, but you're right. It's you know, it's going to be interesting to say how maybe even a year from now, what what becomes the norm for going to therapy?
Kathryn Esquer :
I agree. I agree. I think that I primarily work with insurance. My community tends to respond best to that. And it's interesting, I'm hopeful, but it's interesting to know that insurance companies, aren't giving us the blank slate or the blank check for tele-health, they're always pushing back the end date. So I'm hopeful that if insurance is, can get behind it, which believe is in their best interest in terms of, of their overall cost savings to get people, the mental health care. Then I could imagine that, you know, widespread, I think it would be, become the norm.
Gordon Brewer:
Right. Right. Yeah. And it's a, as you mentioned, you know, just the what it does for those of us in practice and reducing overhead you know, I've got an office, you know, right now, as I mentioned, we've, we've gone back to pretty much, almost a hundred percent tele-health and some of us come into the office just to get away from home and work from work from here. But, you know, here's a building that sits here. That's not being used to its full capacity. And so that would be a huge overhead savings. If we, if we'd transitioned out of that, I don't know. I like my building. I don't know that I want to get rid of it, but but yeah, but yeah, so
Kathryn Esquer :
I think the option, I think having the option there is good. I hope the option is permanent. I don't think it's the best forever. Obviously our, every client that is, you always have to do what's in the best interest of the client, right. Having the option for people can still reduce the, the, the cost to entry for the clients into therapy. I mean, even in my own rural community, we can now do tele-health with other clinicians or experts in different fields who my clients would not have had access to otherwise. So I hope the option States.
Gordon Brewer:
Yeah. Yeah. I think, yeah, I hope it will to, you know, it does. I mentioned in where we're located, we have folks I've had, I've had clients that would travel as far as two hours just to, to, to come, come see us because they just didn't have any other options. And we were the closest one. And so being able to see them in the office and that sort of thing. And the other interesting thing that I think is going to happen is hopefully this is going to be some push for licensure portability of being able to make things much more universal, which I think is it is definitely needed
Kathryn Esquer :
So needed, so needed. That's a big conversation. We have a referral directory on the network and that's something that a lot of the members engage in where they have clients moving across state, or they have a client who needs a referral in a different state. And since we have members in most of the States, it's easy to be able to find those because otherwise, you know, I found myself having clients move, I'm making almost blind referrals going off psychology today, and that's not, it that's not a best practice by any means. So now you can connect, you know, with the clinicians to see if their expertise matches what the client's looking for. So I hopefully that will not be needed, but right now I think it's important to be able to connect.
Gordon Brewer:
Sure, sure. Okay. So tell folks about the teletherapy network and how they can sign up and find out more about it and join and all that kind of thing.
Kathryn Esquer :
Yes, I would love to. So as I mentioned earlier, I am such a long time listener of the practice of therapy. I would love it to give your fellow community members a free two week trial to join us on the network and try us out and see if it works for your practice. So if they could just go to www dot, tell a therapist network, all one word.com/gordon, and the page will be there for you to join us for two weeks for free. We would love to see you on the network and even if it's not for you totally fine, but make sure you find those peers to consult with and to have your group have your tribe.
Gordon Brewer:
Right. Right. Yeah. And that's so important, we'll be sure to have this in the show notes and in the show summary the links there and, and also, well, this'll be hard. Well, I'll, I'll make sure Catherine that we get this on our resources page as well. So we've got it there as well. So yeah. So be sure and check it out with yeah, I think this is you know, one of, one of the things that I know I was just gonna comment on was the importance of, you know, whether you're just starting in private practice or whether you've been in it a while. It's so important to have those mentors and coaches and people and guides that can, can, can guide you along the way. Number one, but also give you a bit of accountability to some degree in terms of kind of holding your feet to the fire when you need to, in order to be more successful. And yeah. And you don't have to be isolated.
Kathryn Esquer :
No, not at all. In fact, we have a lot of clinicians who build their private practices just off of, you know, the advice and guidance and other people's experiences. You don't, you don't have to do it all yourself. You're not supposed to do it all yourself.
Gordon Brewer:
Right, right. So, well, Catherine, I know that we could probably spend hours talking about these things and I'm so excited to, to be able to find out about what you've started and what you're doing with the tele therapist network. And so tell folks again, how they can get in touch with you or if they have more questions
Kathryn Esquer :
That would be great. The best way to find me would be on Instagram. I'm the tele therapists.network on Instagram, or you can email me at Catherine that's K a T H R Y at tele therapists, network.com. And I would love to connect with you. I am such a social person that this quarantine is not, not [inaudible]. I would love to connect with you.
Gordon Brewer:
Right, right. And again, we'll have this in the show summary. And so show notes. Well, Catherine and I hope to be able to get you back on the podcast again, this was great. And I'm so, so glad you're doing what you're doing.
Kathryn Esquer :
Thank you. And I would love to thank you so much for having me we'll take care. Bye.
Being transparent… Some of the resources below use affiliate links which simply means we receive a commission if you purchase using the links, at no extra cost to you. Thanks for using the links!
Kathryn's Resources
Resources
Learn more about Flywheel
Meet Gordon Brewer, MEd, LMFT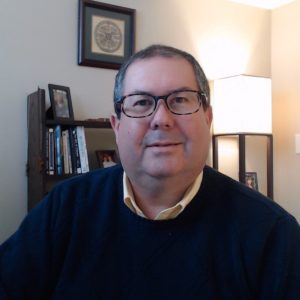 Gordon is the person behind The Practice of Therapy Podcast & Blog. He is also President and Founder of Kingsport Counseling Associates, PLLC. He is a therapist, consultant, business mentor, trainer, and writer. PLEASE Subscribe to The Practice of Therapy Podcast wherever you listen to it. Follow us on Twitter @therapistlearn, and Pinterest, "Like" us on Facebook.