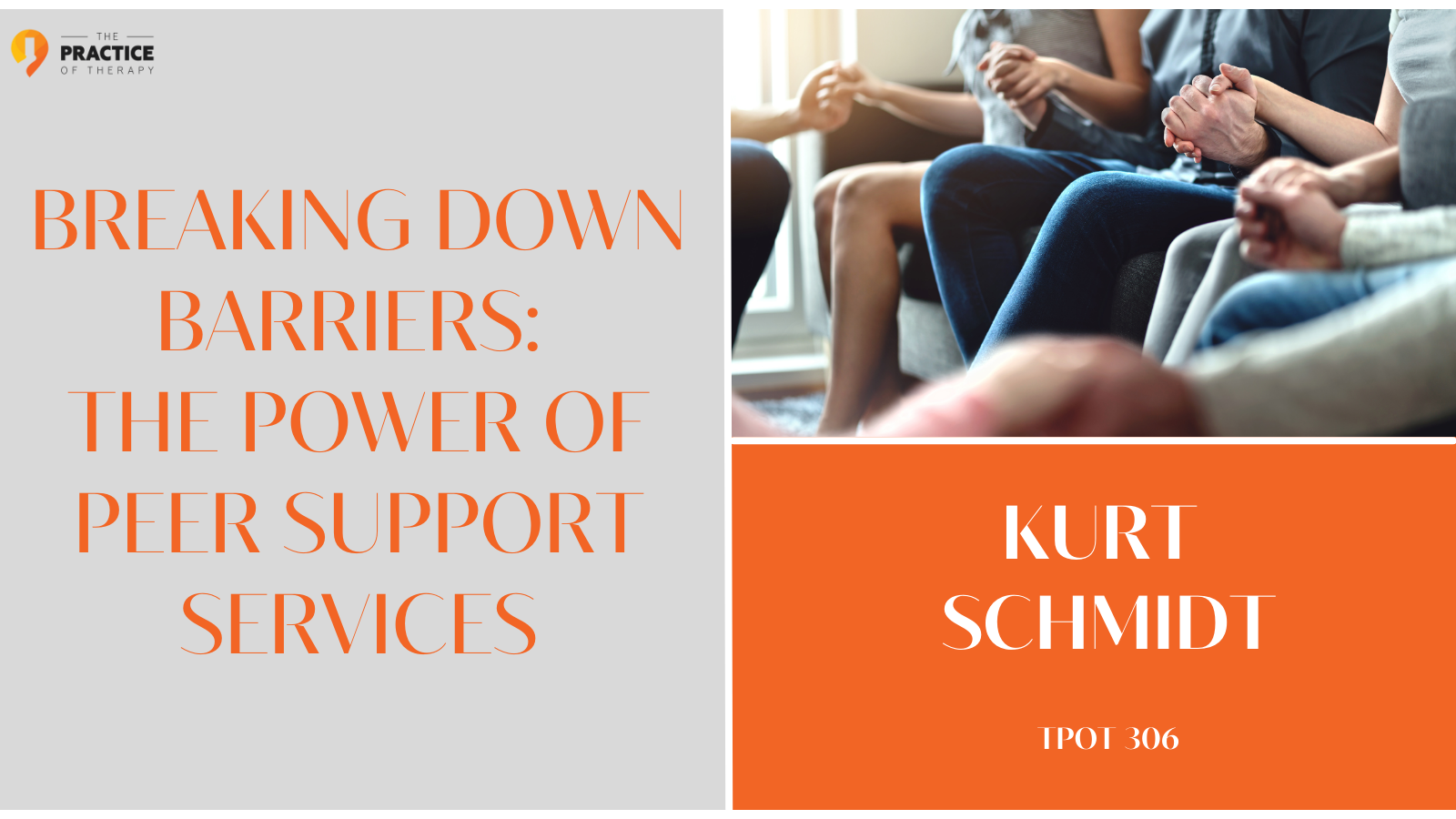 Episode 306 brings to light the transformative influence of certified peer support services in mental health and recovery. Kurt Schmidt, a visionary in this field, unravels the profound impact of peer support and emphasizes its distinction from traditional sponsorship models. Certified peer support specialists, equipped with personal experiences and specialized training, play a pivotal role in breaking down barriers and establishing connections beyond conventional support structures.
This episode sets the stage for exploring the nuanced path of peer support specialization, guided by Kurt's insights. From the rigorous standards upheld by his organization to the essence of becoming a peer support specialist, we dive into the intricacies of a career that demands profound self-reflection and a genuine commitment to the well-being of others. Kurt's emphasis on collaborative growth, soul-searching, and the revolutionary approach of The Peer Network (https://thepeernetwork.com/) underscores the evolving landscape of mental health services through peer support.
Meet Kurt Schmidt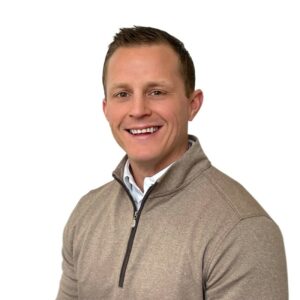 Kurt Schmidt, an LMSW with an MBA, is the Founder and CEO of The Peer Network (thepeernetwork.com). Driven by his personal recovery journey and a commitment to help others, he established this platform to transform mental health support through peer support and telehealth technology. As a Certified Peer Support Specialist, Kurt is dedicated to bridging the gap between those facing mental health challenges and clinical intervention, championing accessible and community-focused recovery approaches.
In addition to his leadership role at The Peer Network, Kurt maintains his credentials as a NASM Certified Personal Trainer, underscoring his holistic view of wellness. He is deeply invested in his family, enjoying precious time with his wife and daughters, and engages in community service by coaching youth sports, demonstrating a commitment to positive development and well-being in both his professional and personal life.
Unveiling the Profound Impact of Certified Peer Support Services in Mental Health and Recovery
Peer support services represent an evidence-based model of care that centers around individuals with personal experiences with mental health or substance use disorders, often in long-term recovery. These individuals undergo specialized training to become certified peer support specialists, providing mentorship and assistance to those facing similar challenges. The essence of peer support lies in leveraging the unique perspective gained from one's own journey to break down barriers and establish a connection with clients that goes beyond traditional support structures.
It's crucial to clarify that peer support is not akin to a sponsor in a 12-step program. Certified peers receive training encompassing ethics, various interventions like motivational interviewing, and a comprehensive understanding of professional and personal boundaries. This distinction emphasizes that peer support is a professionally informed and structured approach, offering a unique and unmatched level of connection based on shared experiences.
The Nuanced Path of Peer Support Specialization with Kurt's Insight
Navigating the path of recovery is a delicate journey, and many individuals express a genuine interest in becoming peer support specialists. While this aspiration is commendable, it's crucial to tread carefully on this intricate path. As people often contact Kurt with inquiries about becoming a peer support specialist, he consistently guides them to initiate the process at the state level. This initial step serves as the foundation for the journey ahead.
In Kurt's organization, they uphold rigorous standards for their peers, ensuring they hold national certifications and have met specific hour requirements providing services. Most importantly, their peer support specialists have substantial, long-term recovery experiences, often surpassing five years. This emphasis on experience is paramount; they understand the importance of entrusting peers who have weathered the storm and can genuinely empathize with those they support. It's a nuanced balance, as the aim is not just to have someone guide another but to ensure that the guide has navigated the challenging terrain themselves. This approach underscores the significance of seeking peer support services from those who bring empathy, a depth of personal understanding, and seasoned expertise to the table.
The Essence of Becoming a Peer Support Specialist
Embarking on a career path as a peer support specialist requires profound self-reflection and a genuine commitment to the well-being of others. As Kurt wisely points out, there's no strict timeframe dictating when someone is ready to take on this role. It's not merely about meeting a time length requirement; rather, it's about the individual's personal health, happiness, and readiness to contribute meaningfully to others' journeys. Recovery is a unique and non-linear process, and a passion for helping others must surpass any financial incentive.
Peer Support, Soul-Searching, and Collaborative Growth
Kurt emphasizes the importance of soul-searching and seeking guidance from those already in the field. It's a career that demands a solid foundation, and individuals contemplating this path should engage with peers, learn about their experiences, and explore the profound impact they can make. Kurt's open invitation to connect and share insights reflects the collaborative spirit needed in the field, where each peer's unique journey contributes to the collective strength of the recovery community. Kurt rightly believes the world could benefit from more peers, each bringing their unique perspective to enhance the quality of life and overall well-being in recovery.
The Peer Network's Revolution in Mental Health Services
Kurt's passion for peer support led him to found The Peer Network, an organization designed to revolutionize how certified peer support specialists provide their services. Recognizing the limitations within traditional clinical settings, Kurt envisioned a platform that empowers peers to offer invaluable support beyond the confines of intensive outpatient and inpatient programs. The goal was to make peer services accessible to a broader audience, even as an adjunct resource for therapists whose clients may require additional support. By leveraging technology and partnering with major companies, Kurt streamlined a virtual platform that ensures consistency in peer support. Unlike crisis hotlines where the connection may be fleeting, The Peer Network emphasizes building lasting relationships.
Gordon Brewer
Okay, my name do the floor. Oh, sorry. Go ahead.
Kurt Schmidt
No. Hi, my name is Kurt Schmidt. I'm glad to be on the practice of therapy podcast with Gordon today. And today we're going to talk a little bit about peer support, and how individuals can get involved.
Gordon Brewer
Perfect. Well, hello, folks, and welcome again to the podcasts. And I'm really glad for you all to get to know Kurt Schmidt. Welcome, Kurt.
Kurt Schmidt
Thanks, Gordon. Really excited to be here. Yes.
Gordon Brewer
And Kurt and I had a conversation. A little while ago, just Kurt had reached out to me just about, you know, just kind of getting some ideas about our space here in the mental health field. And Kurt is a person that is you correct me if I'm saying this wrong, correct. But certified, and training, peer support people for addictions? Is that it? I got that correct.
Kurt Schmidt
Actually, you know, the training part, not so much, because we can get into that a little bit. But I am a certified peer support specialist here in Missouri. And I also, you know, have my LMS w here in Missouri as well. But I am a peer support specialist. It's kind of how I got into the field. And it's, you know, something I'm, I'm really passionate about and excited to talk to
Gordon Brewer
some Yes. And yeah. And I probably jumped ahead a little bit. But Kurt, as I start with everyone, why don't you tell folks a little bit more about yourself and how you've landed where you've landed?
Kurt Schmidt
Sure. So um, you know, unlike a lot of people I didn't know, I didn't start my career in behavioral health. Most of my experience over the last, you know, 15 years or so was outside of that field. Ice after college, I went to Purdue University where I got my undergraduate in business, I actually went to culinary school after that, and I worked in the restaurant field for a while, lived in Chicago, Florida, eventually kind of got out of the restaurant side of things, and got into more healthcare and corporate food service, where that's kind of where the majority of my career kind of went. And that's really where I kind of started my journey and recovery, which is part of a big part of my story. Most people probably know, the restaurant industry and food service wasn't the most conducive industry to recovery and sobriety. So, you know, it kind of forced me in a different path in that field, which I was grateful for. But really, the seeds were planted for me. And in my mid 20s, when I was a chef working in restaurants, about moving forward on that, that path, eventually, you know, I kind of moved up the ladder in that field, getting out of the day to day cooking and food service and got more into management and directing accounts and things like that. And then, you know, COVID kind of hit, and also to same time, I was dealing with a sick father who struggled with addiction, most of his life and, you know, ultimately ended up passing away a couple years ago from it, but you know, at that time, I, you know, COVID head, I was, at that time had transferred out of food and got more into technology and supply chain. So that was kind of a big transition. But then I started to really reevaluate. You know, what I wanted to do, were, everyone's kind of forced to be home. You know, I had already kind of had a community in recovery and support but hadn't made the leap into that as a career and I talked to a friend of mine who is a therapist and psychologist and, you know, kind of explored like, what that would look like, and that's when I learned about peer support. I had never heard of it. He actually mentioned to me and I started doing some research and thought, Okay, well, if I'm, if I'm going to do something different, that's a it's a good segue into getting into the field where I can get some experience and then go back to school maybe and get my my MSW. So I did that and I went through the certification process here in Missouri. found a job with a Local, I wouldn't say local there in three states in this area as a peer support specialist, while also attending school full time for my MSW. So it was, it was a good way to get my feet wet in the field. But what I found is when I started doing peer support and working with individuals who are, you know, mostly in kind of the pre contemplation stage of change for that, in that organization is that I was, I loved it, you know, I could, I could share my own experience, kind of model, you know, the behaviors that, you know, that we want others to kind of emulate and show that there is hope, you know, through my own experience, but, you know, the the only issue with that was, and this is what kind of led me to start my business to peer network.com Was that there, those positions are vast, you know, grossly underpaid. And there's not a lot opportunities for career growth within that field. Which was disappointing because there's a lot of good peer support specialists in the field that have been doing this for years, but ultimately ended up having to pursue other licenses or credentials, just because the pay for those positions, it just you can't really support yourself or a family. So hopefully, I answered that question in a roundabout way. I jumped around a little bit. Well,
Gordon Brewer
no, that was great. And it's, it's quite an amazing journey. I think. What's interesting is you are in a totally different career before you moved into this kind of work. I can, that resonates for me, I think I've I don't know if I've shared how much I've shared this. But I was, before I went back to graduate school or went to graduate school. I was in the funeral industry for a long time. Just making that transition was quite a quite a transition. So but yeah, I'd love to, I don't want to get too far off on a tangent, but I'd love to talk food sometime. But But yeah, so But Kurt, maybe for folks that are listening that might not be quite familiar with Peer, peer support specialists and that sort of thing. Tell tell more about that, and what that involves and what they do.
Kurt Schmidt
Sure. So peer support services, it is an evidence based model of care. And it's basically people who have lived experience with mental health or substance use disorders, or both. Those individuals are typically in long term recovery, go through training, and they mentor or support people with similar issues. So basically, it's, you know, leveraging the peer support specialists own lived experience, to kind of break down some of those barriers for clients, so they can share their own lived experience and relate at a different level that's kind of unmatched, right, because the person providing the support has been there and kind of walked in their shoes. Now, I just want to kind of be clear there. You know, peer support, some people think of that is, you know, if you think of a 12 step program or something like that a sponsor. And it's not that, right, the certified peers go through training, and it it does kind of vary by state, and there's different levels that you can pursue, but they are trained, you know, an ethics different interventions, like motivational interviewing, you know, they understand professional boundaries, personal boundaries, things like that. So it is different.
Gordon Brewer
Yeah, yeah. Yeah, it's uh, yeah, I've become a little bit familiar with it and working with some folks that are I'm not I don't consider myself a recovery specialists are really that being necessarily my niche, but I've worked with some some people in the past that have gone through the recovery process and then you know, are in recovery and then what get really interested in becoming a peer support person. And yeah, it was interesting to find out and most people don't know about it, that at least I must state that they had that whole program.
Kurt Schmidt
Yeah, And, you know, I have a lot of people reach out to me asking about it. And I kind of refer them to their state, because that's the first step and typically, you know, going through that process. But yeah, it's a, I think a lot of people early in recovery, tend to think that they want to become a peer support specialist, which is great. But that's also, you know, can be kind of a slippery slope like for, for my organization, all of our peers are nationally certified, and they have a minimum requirements for hours providing the services, most of them are in long term recovery, you know, five plus years. So it's just, it's important, you know, to make sure if if people are seeking out those services, that you're, you're working with a peer that really has been there and understands and has been doing it for a while, because you don't want someone that's helping another person that's still, you know, really struggling themselves. So, yeah,
Gordon Brewer
you know, how do you this might be? I'm sure, it varies for each person, but how would a person that was maybe in recovery, determine if they were ready for it or not? And that's, I know, that's kind of a broad question, and there's no exact answer to that. But what would be some things you would think about?
Kurt Schmidt
Think about, you know, we're a big part is where they're at in their own recovery journey. I mean, I don't necessarily think there's a timeframe per se, I know, some organizations that do provide the training for states require, like an attestation, saying, I've been in recovery for a year, you know, some sort of the time length requirement, I think it you know, the person really has to make sure that they themselves personally, are healthy, you know, happy working toward their own goals, and in a position where they can really offer that support. Because, you know, recovery is not a one size fits all, or linear process, you know, it's different for different individuals. And I think, if you're going into it, for the money, that's, that's not it's not there, you know, at the moment. So it's really going to be a passion and a desire to help others. If, if people don't necessarily want to do that as a career, you know, there's other ways to help others and not necessarily make that their full time career. But I think it's, you know, to answer your question, Gordon, I think the, the person considering that as a career path has to be in a really good place themselves, you know, because you can't help someone else if you're, you're still struggling. And that's kind of a ambiguous answer. I know. But I think it's, I think the individual, it's different for each person. And that person, you know, has to do some soul searching, I would suggest, you know, maybe talking to a peer who works in the field, and understanding what their experience is like, and what led them to get in the field. Or if maybe they have someone they kind of look up to that does that, you know, talking to them and seeing if it's a good fit. And that's something I you know, I can share my contact info here. I'm always happy to talk to people about that, because I think we need more peers. Yeah. And I can, you know, later on, I could maybe share some stats, but you know, there are significant improvements of quality of life, you know, all kinds of things when peers are involved in someone's recovery. So,
Gordon Brewer
yeah, yeah, it's a it's that whole concept that I'm a big believer in of having a community of support around you, in whatever, you know, whatever adversity a person is going through in their life, that's just such an important piece and you know, whether it's dealing with a physical illness or even, you know, of course, mental illness and then certainly addiction having those people that that can support you along the way is is I think, crucial. More or under those have two kinds of things. least in my mind. I mean, a person can't just go through it alone.
Kurt Schmidt
Yeah, definitely. And I think that's the benefit, right? It, you know, when you're working with someone who's been there and has the lived experience, it removes those feelings of isolation because you can connect to somebody who's been there, you know, and, and also it, it does provide a sense of hope, because you see, that person has been successful in recovery. And you know, that it's possible. And, you know, to Gordon, I, you know, I, with my LMS W, I do work at a small private practice here in Missouri. And, you know, as a, you know, in like a therapist or counseling role, we're kind of steered away from sharing our own lived experience, you know, the self disclosure part is I think people have different views on that. And I don't really share that unless someone asks, because I'm not gonna lie in that said, you know, right. In the, you know, peer support, that is kind of the strength of that relationship. Right.
Gordon Brewer
Right. Yeah. Well, I think it gives, you know, just it this is, people have heard this from me before here on on the podcast, I really, you know, I think being kind of a blank slate therapist is not that effective in the long run, and I think when we can share our own experiences and do a bit of self disclosure, it gives us more credibility with clients, I think, and that, definitely, yeah, yeah. And it also makes us more accessible builds the rapport, that's essential. And that whole, that whole relationship, clinical relationship just gets enhanced, I think.
Kurt Schmidt
Yeah, I completely agree. And like I said, I think some people, you know, depending on who you talk to, some people have different views than that you know, about.
Gordon Brewer
Right, right. Well, yeah, yeah. Well, to change gears just a little bit, Kurt, one of the things that you're in doing is putting together this organization, the peer to peer support network. And really, as you mentioned earlier, of thinking about how can a person kind of make not, I guess, I guess, it's fair to say, a career out of it, of being a specialist. And I know, you've put a lot of thought into that. Do you mind sharing some of your ideas about how that can happen? I mean, just giving with, yeah, aid and all of that sort of thing?
Kurt Schmidt
Yeah, so one thing that I did, because, like I said, you know, I mentioned at the beginning, I'm very passionate about peer support. And if I could just do that, you know, and not have to, you know, didn't have to pursue, you know, a graduate degree or another graduate degree. To provide those will basically earn an income where I could support my family, you know, I couldn't do that just being a peer. So, I founded an organization called the peer network, it's the peer network.com. Um, and really, that was the goal in mind was to provide a platform which we build a platform from the ground up, where we could empower certified peer support specialists to provide their services outside of traditional like clinical settings, like intensive outpatient programs, residential inpatient programs, because that's primarily where they're at right now and community health organizations. And so I built that and, you know, kind of built a team around from all over the country, really, from nationally certified peers, that are kind of leaders in their communities to bring this service outside of those settings, because I think there is a tremendous value. And even as a as an adjunct resource for therapists, right, maybe their clients are struggling with substance use or mental health and maybe they're just not getting the traction or, you know, they need additional support. Talking to a peer is a great additional resource. That's not meant to replace clinical therapy, you know. So, really what we did we we actually partnered with some big technology company Here's where we really made this streamlined platform where peers can provide their services. We're a small team right now, but can provide their services via telehealth and off, you know, ultimately provide them a living wage. Because what we did, we kind of eliminated a lot of the overhead you see in community health organizations or other, you know, inpatient residential facilities, where there's a lot of roles, such as administration and things like that, that maybe don't generate revenue, so they have to pay the peers last because there's a lot more overhead. So we kind of eliminated that and leveraged technology to provide those services virtually. And pay the peers a living wage. So they can, you know, support themselves, their family, and also grow with our organization. So provide opportunities to kind of grow as, as the business grows. The main benefit of what we do, I think, is consistency. So we, there's a lot of like crisis hotlines or places you can call and talk to a peer over the phone, you know, things like that. But you don't really ever know who you're talking to, and you don't really talk to the same person. And we're not a crisis line, we're, that's not what we are, you know, those things do come up. But, you know, we provide an opportunity for individuals or family members who are seeking support the opportunity and meet with the same peer, consistent, consistently to develop that relationship, just like a therapeutic relationship, and, you know, clinical therapy, we provide that to them. Because our peers or our peers are there. And they're, you know, they're there all the all the time, or whenever you can schedule with them and meet with the same one over and over. And if just like in therapy, if it's not a good fit, we make sure that another peer on our team can can meet with you and provide the service you're you need it, if that makes sense. Yeah,
Gordon Brewer
yeah. So is it is it like a membership that somebody in recovery would join is that kind of how it works.
Kurt Schmidt
So we don't have a membership, like a monthly membership, and we, you know, that may be something we do down the road. But right now, it's just simply pay as you go. So you pay each time you want to meet with a peer, we are working with some insurance companies now. And we're in that process where those would hopefully fall within network for them. But, you know, it's, it's a lot cheaper than clinic one intervention. And as I said, we're not we're not trying to replace that. But you could be here for a 50 minute session and $60. You know, that's, to me, that's very reasonable. A 30 minute, or 30 minute sessions $30. So it's a great way for people to get an extra level of support without being committed to, you know, maybe they're on the fence, and they're not ready to make a commitment to seeing someone consistent, consistently or paying a monthly fee. So they can just pay as they go nearly as they as they need the service.
Gordon Brewer
Right. Right. Well, it's a Brian, Dan, I'm so glad that you're putting the kind of the muscle behind it. So just take our, you know, taking this on because it's something having, you know, you know, various people in my life that have struggled with addiction. You know, it's much needed. And I think, again, having appear kind of in some of the stigma that people face and yeah, it gives, like we said already just a lot of credibility around that. So well, yeah, go ahead.
Kurt Schmidt
No, I think you nailed it. Gordon, I think the removing the stigma around it, the key because a lot of people you know, it's, it's, there's a lot of stigma around clinical intervention. There shouldn't be, but there is and, you know, this is often a good first step for people. Maybe they're on the fence about, you know, where they go from here or maybe they're just struggling or even family members. To have a loved one that's struggling talking to a peer being beneficial. And there's there's no judgement. You know, we've all we've all been there and kind of done that. And we get so yeah,
Gordon Brewer
yeah, makes perfect sense really does. Well, Kurt, I've got to be respectful of your time. And I'm so glad we had this conversation. tell folks how they can get in touch with you and find out more and that sort of thing.
Kurt Schmidt
Sure, so you can get in touch with us. The best way is the peer network.com. There, you can contact us through there. You can also contact me my contact info is Kurt Schmidt. So my first and last name at the peer network.com. Yeah, and for any like listeners, Gordon, I know a lot of therapists listen to this podcast if you if you think that your clients would benefit from talking to a peer, you know, I'm happy to discuss with you what that looks like. And if it would be a good fit. Or if anyone just has questions about how to go about becoming a peer. You know, I can try to point them in the right direction, direction or provide connect them with resources in their community. So awesome.
Gordon Brewer
Awesome. And we'll be sure to have links in the show notes in the show summary so people can connect easily well, well card I'm so glad we got to connect here and have you on the podcast and I hope to have you back again, before too terribly, terribly long.
Kurt Schmidt
Sounds good. Thanks, Gordon.
Being transparent… Some of the resources below use affiliate links which simply means we receive a commission if you purchase using the links, at no extra cost to you. Thanks for using the links!
Kurt Schmidt's Resources
Resources
Meet Gordon Brewer, MEd, LMFT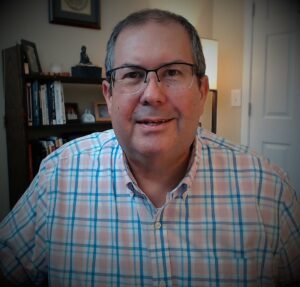 Gordon is the person behind The Practice of Therapy Podcast & Blog. He is also President and Founder of Kingsport Counseling Associates, PLLC. He is a therapist, consultant, business mentor, trainer, and writer. PLEASE Subscribe to The Practice of Therapy Podcast wherever you listen to it. Follow us on Instagram @practiceoftherapy, and "Like" us on Facebook.