---
---
This free webinar is about using you can use Google G-Suite to maximize your productivity and run your private practice efficiently.  The tools of G-Suite can be made HIPAA secure to protect you and your clients. Learn how these tools can be a great alternative to expensive practice management systems and software.
Gordon Brewer will take you through the different ways that you can use Google G-Suite:
Set-up appointment reminders for clients
Make G-Suite HIPAA compliant
Track the financial side of your practice
Create online forms for referrals and intakes
Set-up a virtual office
Create the paperwork for your private practice
Plus much more…
Next Webinar:
June 1, 2018
1:00 PM (EST)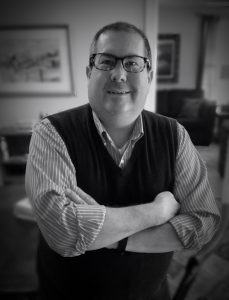 Gordon is the person behind The Practice of Therapy Podcast & Blog.He is also President and Founder of Kingsport Counseling Associates, PLLC. He is a therapist, consultant, business mentor, trainer and writer.  PLEASE Subscribe to The Practice of Therapy Podcast on iTunes, Stitcher and Google Play. Follow us on Twitter @therapistlearn and Pinterest "Like" us on Facebook.